BERZINC
€85,000 - €95,000 / WEEK
---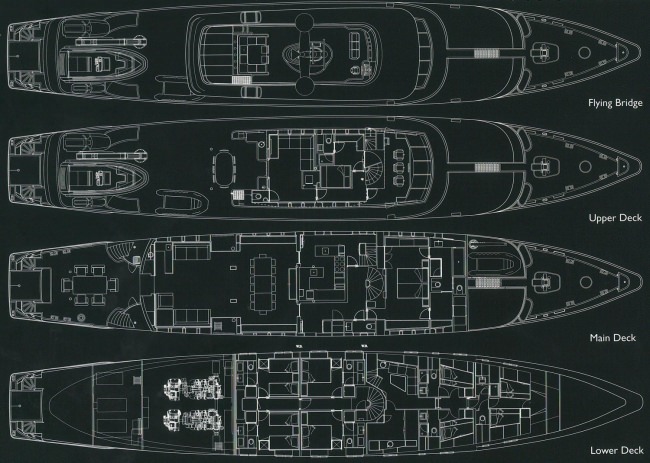 Boat Details
| | |
| --- | --- |
| Cabins: | 5 |
| Queen: | - |
| Single Cabins: | 1 |
| Showers: | 5 |
| Wash Basins: | - |
| Heads: | - |
| Electric Heads: | - |
Pick Up Locations
| | |
| --- | --- |
| Pref. Pick-up: | - |
| Other Pick-up: | - |
---
Details
| | |
| --- | --- |
| Refit: | 2012 |
| Helipad: | No |
| Jacuzzi: | No |
| A/C: | Full |
Engine Details
Engines: 2 MTU 4000 Series 1050 HP Generators 2 x Cummins, 1 x MWM
Fuel Consumption:
180
Cruising Speed:
10
Max Speed:
13US Gall/Hr
Locations
| | |
| --- | --- |
| Winter Area: | W. Med -Naples/Sicily, W. Med -Riviera/Cors/Sard., W. Med - Spain/Balearics |
| Summer Area: | W. Med -Naples/Sicily, W. Med -Riviera/Cors/Sard., W. Med - Spain/Balearics |
---
Amenities
| | |
| --- | --- |
| Salon Tv/VCR: | Yes |
| Salon Stereo: | Yes |
| Sat Tv: | - |
| # of Videos: | - |
| # DVDs/Movies: | lots |
| # CD's: | - |
| Camcorder: | - |
| Books: | - |
| Board Games: | Yes |
| Sun Awning: | - |
| Deck Shower: | Yes |
| Bimini: | - |
| Water Maker: | yes |
| | |
| --- | --- |
| Special Diets: | Inq |
| Kosher: | Inq |
| BBQ: | Yes |
| # Dine In: | - |
| Minimum Age: | - |
| Generator: | - |
| Inverter: | - |
| Voltages: | - |
| Water Maker: | yes |
| Water Cap: | - |
| Ice Maker: | - |
| Sailing Instructions: | - |
| Internet Access: | - |
| | |
| --- | --- |
| Gay Charters: | Inq |
| Nude: | Inq |
| Hairdryers: | - |
| # Port Hatches: | - |
| Guests Smokes: | - |
| Crew Smokes: | Inq |
| Pets Aboard: | No |
| Pet Type: | - |
| Guest Pets: | - |
| Children Ok: | - |
| Hammock: | - |
| Windscoops: | - |
---
Water Sports
| | |
| --- | --- |
| Dinghy size: | 3.5 m rigid inflatable Lomac with 30HP out board engine |
| Dinghy hp: | - |
| Dinghy # pax: | 23ft/6.5 m rigid tender with c |
| Water Skis Adult: | Yes |
| Water Skis Kids: | Yes |
| Jet Skis: | Yes |
| Wave Runners: | Yes |
| Kneeboard: | Yes |
| Windsurfer: | Yes |
| Snorkel Gear: | Yes |
| Tube: | 2 |
| | |
| --- | --- |
| Scurfer: | - |
| Wake Board: | Yes |
| Kayaks 1 Pax: | Yes |
| Kayaks (2 Pax): | Yes |
| Floating Mats: | Yes |
| Swim Platform: | adjustable to below water surf |
| Boarding Ladder (Loc/Type): | yes |
| Sailing Dinghy: | - |
| Beach Games: | Yes |
| Fishing Gear: | Yes |
| Gear Type: | Extensive |
| Rods: | - |
MICKAEL TANGUY
YEAR OF BIRTH: 1968
NATIONALITY: FRENCH
LANGUAGES SPOKEN: ENGLISH & FRENCH
CAPTAIN
Mika was born in Brittany, France and grew up on an island named "Belle Isle en Mer" and from a young age he dreamt of becoming a seaman. His main experience was on a passenger ship where he started as a boson and upgraded to first mate. With this experience he wanted to have a new challenge and worked on the charter sailing yacht Douce France in Southeast Asia as first mate in 2006 for 5yrs and then to relief captain. Following this Mika turned again to commercial shipping on a passenger ship, then Chief engineer on a Multicat in 2014. Mika's knowledge and experience has expanded in safety, charter services and daily management and is now on board M/Y BERZINC providing the best service and is always very attentive to the wishes of his guests. Mika has completed 3 summers on board and is looking forward to his fourth. Being athletic Mika enjoys all water sports as well as tennis and running. His other interests include photography and the cinema.

MARINO VRCAN
YEAR OF BIRTH: 1978
NATIONALITY: CROATIAN
LANGUAGES SPOKEN: CROATIAN & ENGLISH
CHIEF ENGINEER (ON ROTATION)
After finishing the maritime school in Bakar, Marino spent 17 years on cargo and container ships and RO-RO passenger ferries. When he received a job offer in the yachting industry he was excited to bring his immense experience to the luxury yachting business. He is a professional and lovable crew member and is always in a good mood; always a smiley face! This is Marino's fourth summer season on board M/Y BERZINC. Born in Rijeka, Marino is a family man who enjoys playing in an amateur basketball league, he also likes long distance swimming

MARINKO DEBELIC
YEAR OF BIRTH: 1965
NATIONALITY: CROATIAN
LANGUAGES SPOKEN: CROATIAN & ENGLISH
CHIEF ENGINEER (ON ROTATION)
After he finished his studies at the maritime school in Bakar, Marinko spent 17 years on RO-RO vessels, passenger ships and ferries in Croatian waters. From 2010 until 2012, Marinko worked for a Belgian dredging company, when he received an offer to join the luxury yachting industry, utilizing his vast experience. Along with Marino, Marinko ensures that M/Y BERZINC runs smoothly and efficiently. He is a proficient engineer with a happy demeanor and this is his fifth summer season on board. In his free time Marinko enjoys travelling and mountaineering with his family.

AMBROISE SEIFFERT
YEAR OF BIRTH: 1980
NATIONALITY: FRENCH
LANGUAGES SPOKEN: ENGLISH & FRENCH
1st MATE & DIVE INSTRUCTOR
M/Y BERZINC are welcoming Ambroise this year as the 1st Mate and Dive Instructor. Ambroise has a lot of experience on yachts with many years onboard 42m S/Y Douce France as 1st mate / relief captain. He is described as being very dedicated to his work striving to ensure the guests enjoy their time onboard, he provides navigational support to the captain as well as teaching guests to dive.

MAROTEE "HARRY" BHIWA
YEAR OF BIRTH: 1980
NATIONALITY: MAURITIAN
LANGUAGES SPOKEN: ENGLISH, FRENCH & CREOLE
CHEF
Harry commenced his career in 2001 as an apprentice at the Hilton Resort and Spa, Mauritius, then quickly moved onto senior chef de partie at Lemuria Resort in the Seychelles for 3 years. 2005 took Harry onto the water working for Princess Cruises for 2 years before moving onto sous chef at Relais & Château, Mauritius. Having the taste for travel and wanting to learn more in the world of cuisine, Harry worked in Canada, Maldives, Mozambique to then Head Chef in Italy come 2012 to 2014 developing a technique he could call his own. Harry then stepped on board SV Douce France & following that SV Demoiselles, and onto M/Y BERZINC for summer 2017, Harry is on board for his second year. Harry uses the fundamental and technical ideas from tropical cuisine blended with flavours from Asia, Africa and Europe, all these are brought together to develop a tasty, light and elegant dish with simple, fresh and use of seasonal products. Cooking technique skills include sous vide. This Harry's second summer season on board M/Y BERZINC

RANDY M. MARIANO
YEAR OF BIRTH: 1977
NATIONALITY: FILIPINO
LANGUAGES SPOKEN: ENGLISH / FILIPINO
DECKHAND

M/Y BERZINC welcomes Randy as a new deckhand this season, with over 14 years of experience on the sea Randy is a welcome addition to the crew. Randy is a family man with 4 sons and he enjoys playing basketball, he also plays the guitar. He has sailed around the world on 2 cruise liners starting as a deck / steward and working his way up to sommelier and bartender. Describing himself as providing great service and always with a smile.

CELMENT DUM DUM
YEAR OF BIRTH: 1976
NATIONALITY: FILIPINO
LANGUAGES SPOKEN: ENGLISH / FILIPINO
DECKHAND

Returning to M/Y BERZINC is our old trusted friend Clement, after a 4 year break from the industry to devote more time to his family Clement has some very good references from one of the largest yachts in the world. He is an able seaman with a high sense of responsibility and awareness. This will be Clements' third year on board and as a big fan of swimming and fishing he is sure to provide insights into sea life. He is also a keen basketball fan, playing in his spare time.

JANICE PEDIONGCO
YEAR OF BIRTH: 1982
NATIONALITY: FILIPINO
LANGUAGES SPOKEN: FILIPINO & ENGLISH
CHIEF STEWARDESS
Janice was born in Boac, Marinduque, Philippines. She graduated college with a degree in Bachelor of Science in Tourism at Centro Escolar University in Manila and found herself in the yachting industry in 2009. For over 3 summers Janice worked on board Seagull II learning all the skills of a good stewardess. Joining M/Y BERZINC in 2017, Janice is confident working with different crew members, nationalities, cultures, food and beverages and also enjoys communicating with a wide range of guests providing a high standard consistently and a good work ethic. Janice has a good sense of humour, friendly and hospitable. She will make sure that your stay on board will be happy and satisfied. This is Janice's second year on board M/Y BERZINC

JOVILYN BERMUDO
YEAR OF BIRTH: 1978
NATIONALITY: FILIPINO
LANGUAGES SPOKEN: FILIPINO & ENGLISH
SECOND STEWARDESS / MASSEUSE
Jovilyn was born and raised in the Philippines and has 7 years of experience working on board super yachts, completing all health and safety certificates required. Described as being attentive and willing to help both guests and crew, Jovilyn will ensure guests receive high class service at all times. With her approachable and cheerful personality she is a welcome addition to the crew on BERZINC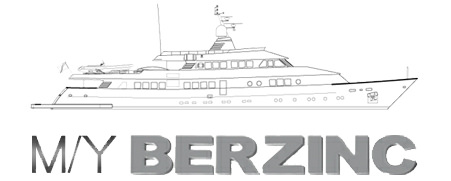 Fresh pasta and sauce
Fresh TagliateHe pasta with lobster, fresh tomato and basil Fresh Tortellini pasta stuffed with goats cheese, spinach, black olives and pecorino cheese.
Spaghetti with Matriciana sauce and braised smoked pork.
Cannelloni stuffed with beef stew and red wine, flavoured breadcrumbs with provolone cheese.
Parpadelle pasta, tomato sauce, Genovese pesto, extra virgin oil and Granna Padano Castiglloni pasta, fricassee tiger shrimp Creole-style, white wine,cherry tomatoes and chopped parsley.
Linguini pasta with clams, fresh Roma tomatoes and chopped chives.
sea food
Giant prawn marinated with saffron, grilled on charcoal and a crunchy tropical salad Pan fried sole fillet, caramelized baby carrot with simple lemon butter sauce.
Grilled lobster tail with spicy tandoori , sauteed green asparagus and a champagne sabayon.
Frlcasiee of the black mussels.
Baked bar fillet with white Cabernet Sauvignon sauce and grilled vegetables Grilled squid glace with honey and lemon and a Vietnamese salad.
meat
Roasted lamb chop brushed with mint and mustard, mashed potatoes with thyme sauce.
Thai green chicken curry, scented rice with lemongrass Grilled ribs, red onion compote, baked potato and bearnaise sauce.
Duck leg confit, perfumed with Indian Ocean spices and Granny Smith apple salad.
Pork fillet served with char sui sauce.
Osso bucco braised veal shanks with vegetables.
dessert and fruit
Caramelized mllle feuille with papaya and vanilla, sorbet cheese white lemon.
Caramelized banana flavored with coffee and coconut ice cream Chocolate blinis and poached pear with star anise, milky ice Jivara Panacotta infused with lemongrass and red fruit, pickled mango Carpaccio of exotic fruits.
Crepe Suzette bodied to the Orange and vanilla ice cream Tropical Passion Fruit Mouse.
LUNCH

Greek Salad
Romaine lettuce, tomato, feta, onion, Kalamata olives, cucumber, oregano, lemon and Greek vinaigrette.
Grilled Vegetable Tart.
Herbed bread croutons, dried tomato pesto, grilled vegetables (yellow pepper confit , courgette and red onion). Gratin of goats cheese accompanied with arugula in lemon oil.
Asian Salad
Boston lett uce, tiger shrimp, fried marinated chicken, imperial roll, cashew nut, red•and green peppers, sprouted beans, bamboo shoots, water chestnuts, imperial roller sauce and acidulated vinaigrette.
Chicken Salad
Lettuce, chicken in strips marinated in curry, carrot, red pepper, mushrooms, sprouted beans, tomato, cucumber, black olives, and ginger vinaigrette.
Seafood Salad
Lett uce, northern seafood, sprouted beans, bamboo shoots, ground cashew nuts, water chestnuts, red onion and crustacean vinaigrette.
Thai Beef Salad
Lett uce, cashew nut, transparent vermicelli, zucchini, carrot, cherry tomatoes, snow peas, red and green peppers, soy sauce , cayenne peppers, ginger, garlic and Thai vinaigrette.
Caesar Salad
Lett uce, poached egg, anchovies, parmesan shavings, Caesar vinaigrette.
tartares and carpaccio
Salmon Tartare
Salmon , capers, red onion, Dijon mustard, white wine, dill andfreshly ground pepper.
Tartar Of Angus Beef
Filet mignon, capers, red onion, Dijon mustard, white wine, dill, olive oil, and freshly ground pepper.
Octopus Carpaccio
Octopus, sweet and sour onion confit, basil, chives, white pepper, and julienne cucumber.
Grouper Fish Carpaccio
Marinated with green limes from Martinique, fresh coriander and red bell pepper vinaigrette.
Tataki Of Tuna Albacore
Ocean Wise certified Tuna served in thin slices with roasted sesame seeds, lemon rocket, Parmesan cheese and Thai vinaigrette.
Crab Cake
Served with mayonnaise and mustard chill mayo, salad and home-made vinaigrette.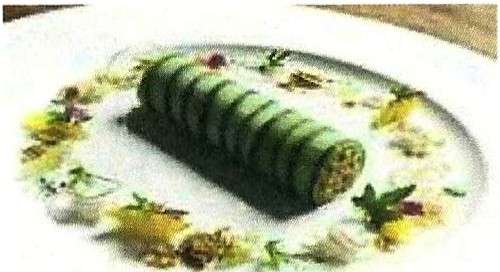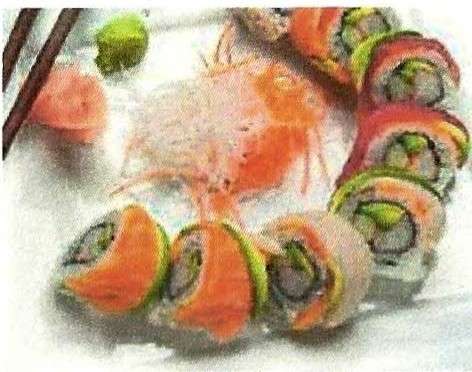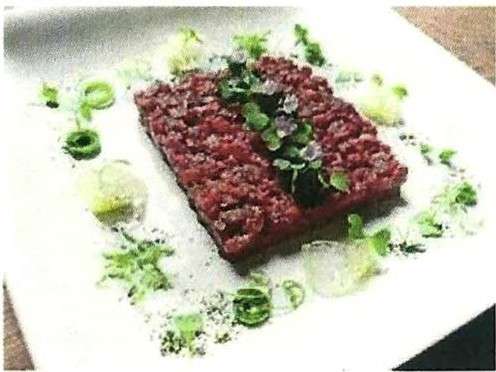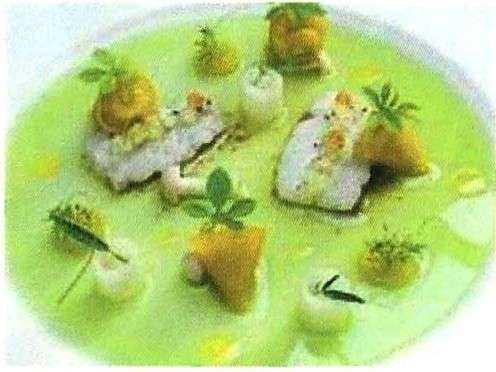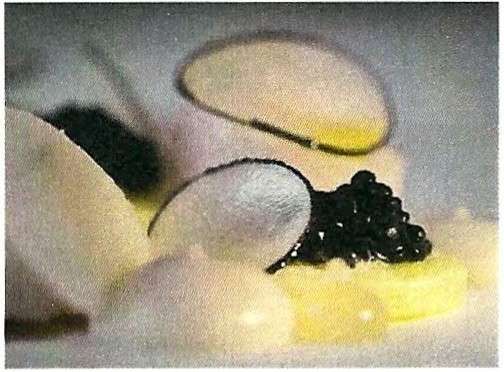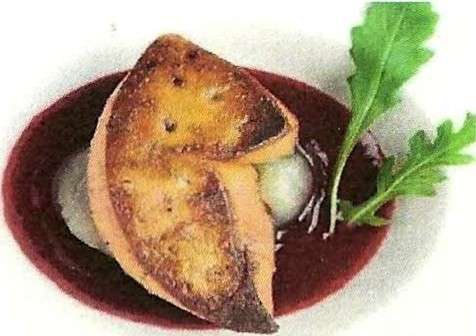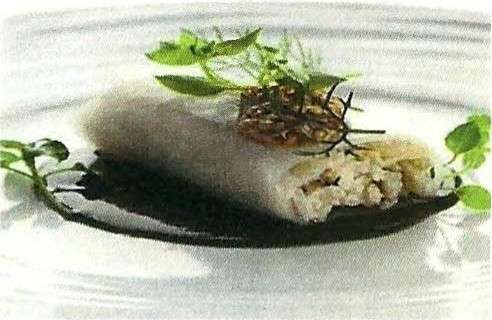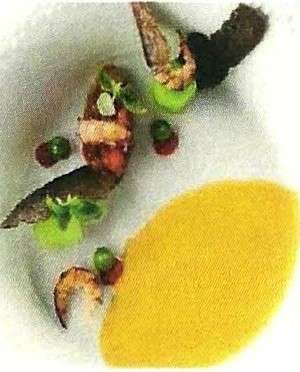 ---