Inquire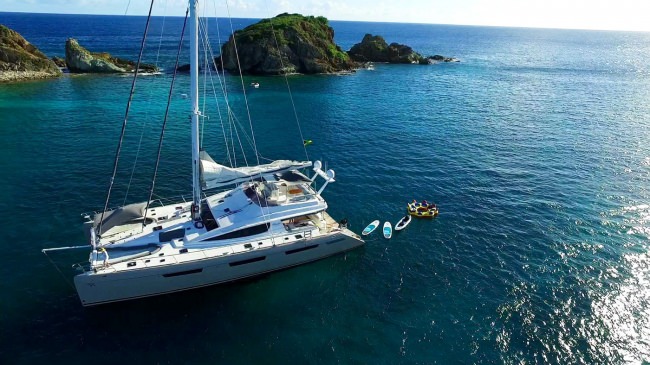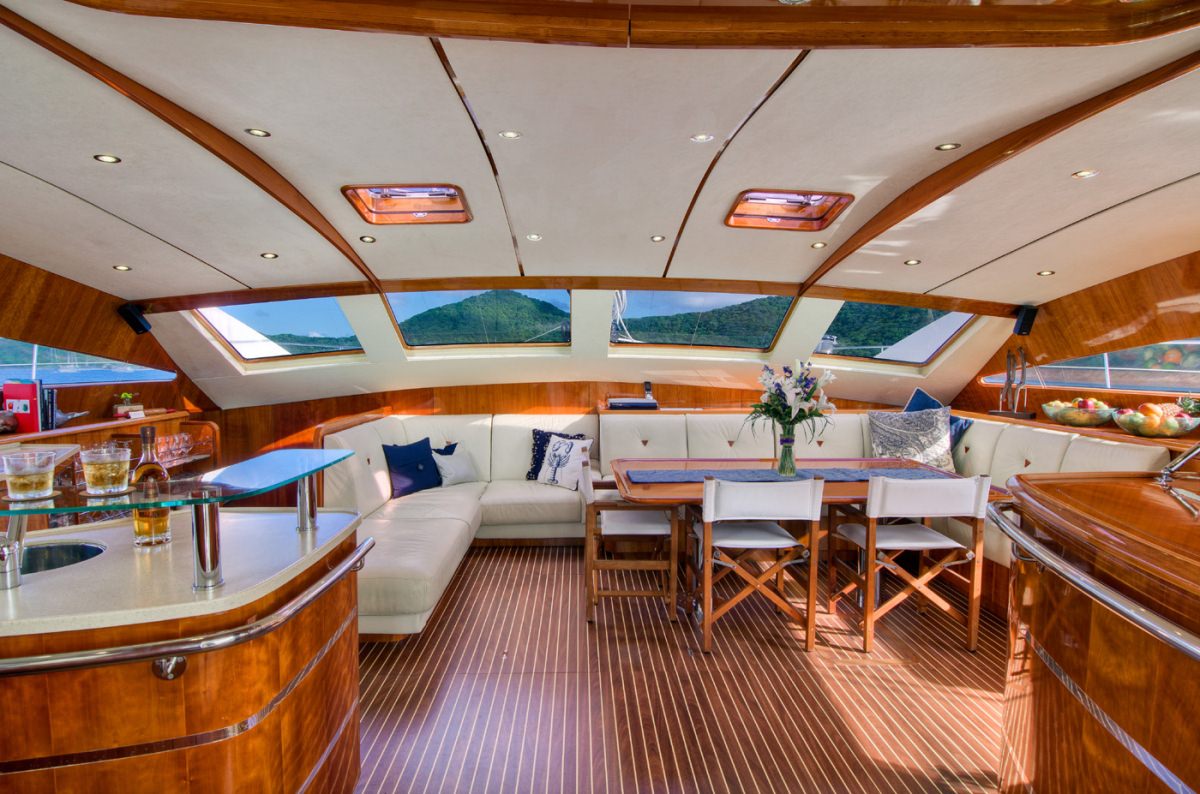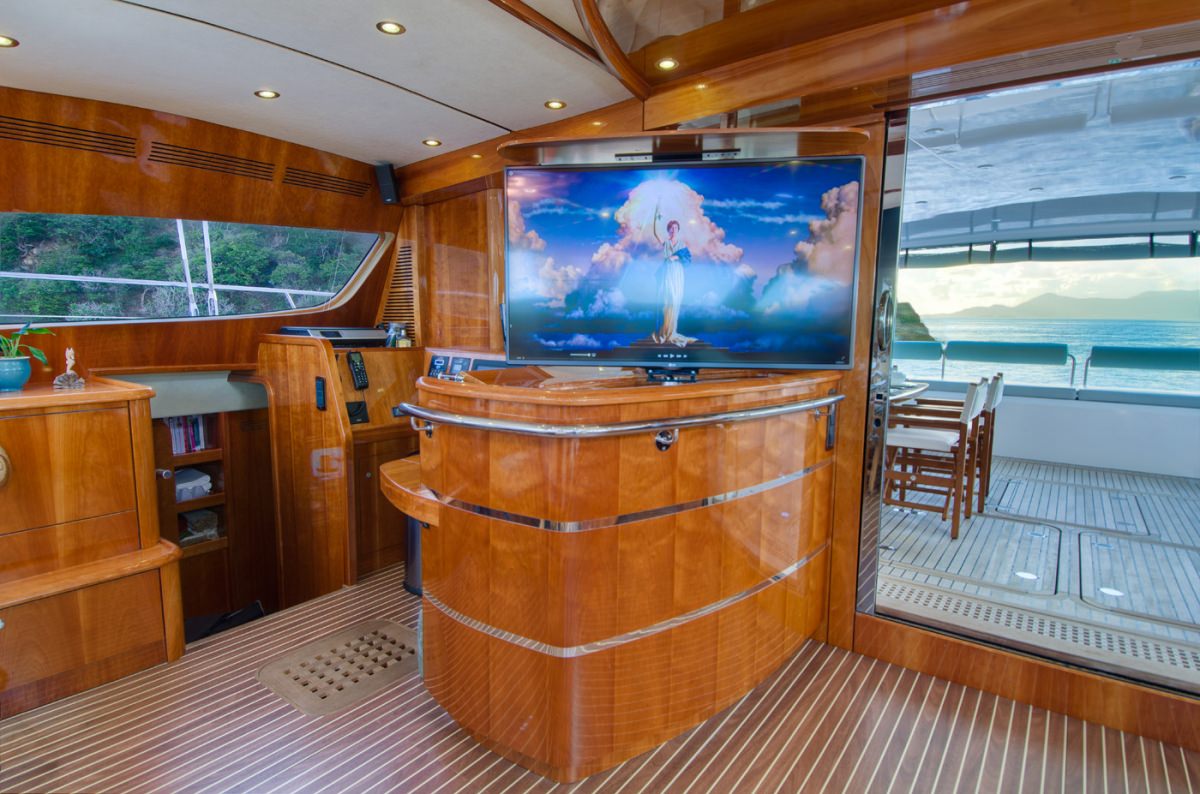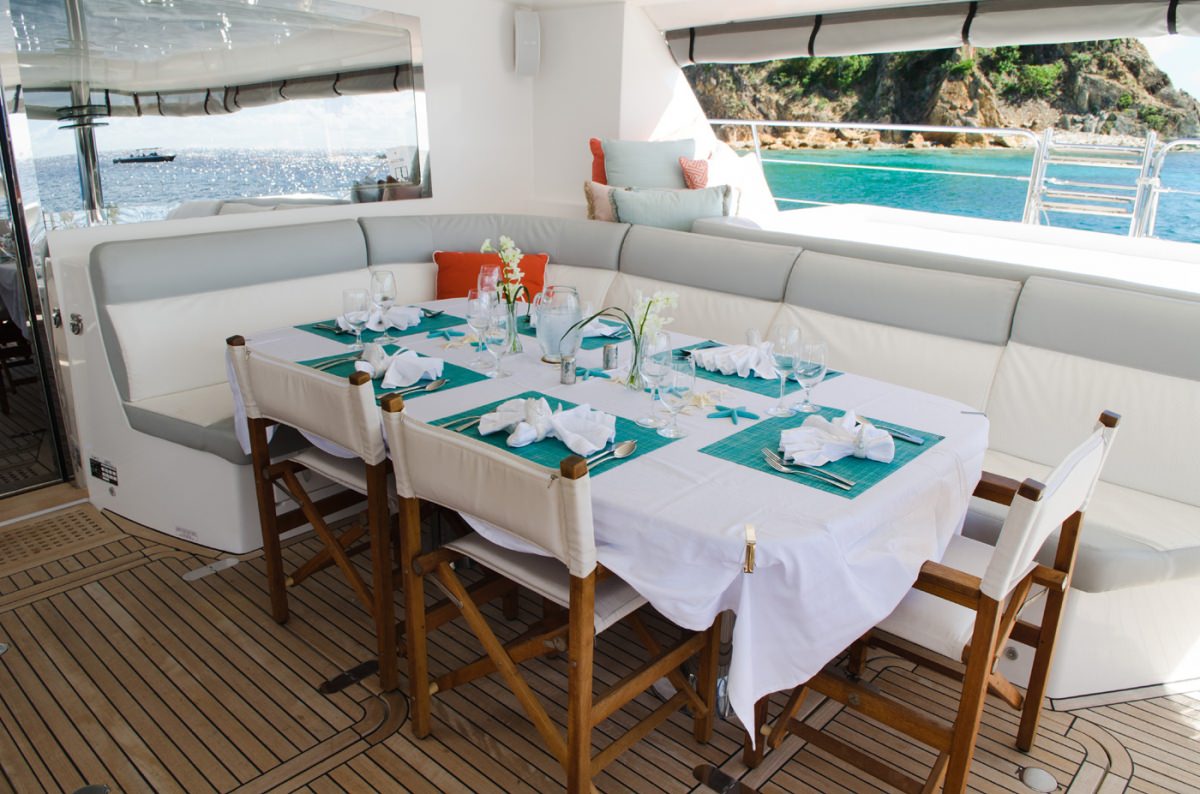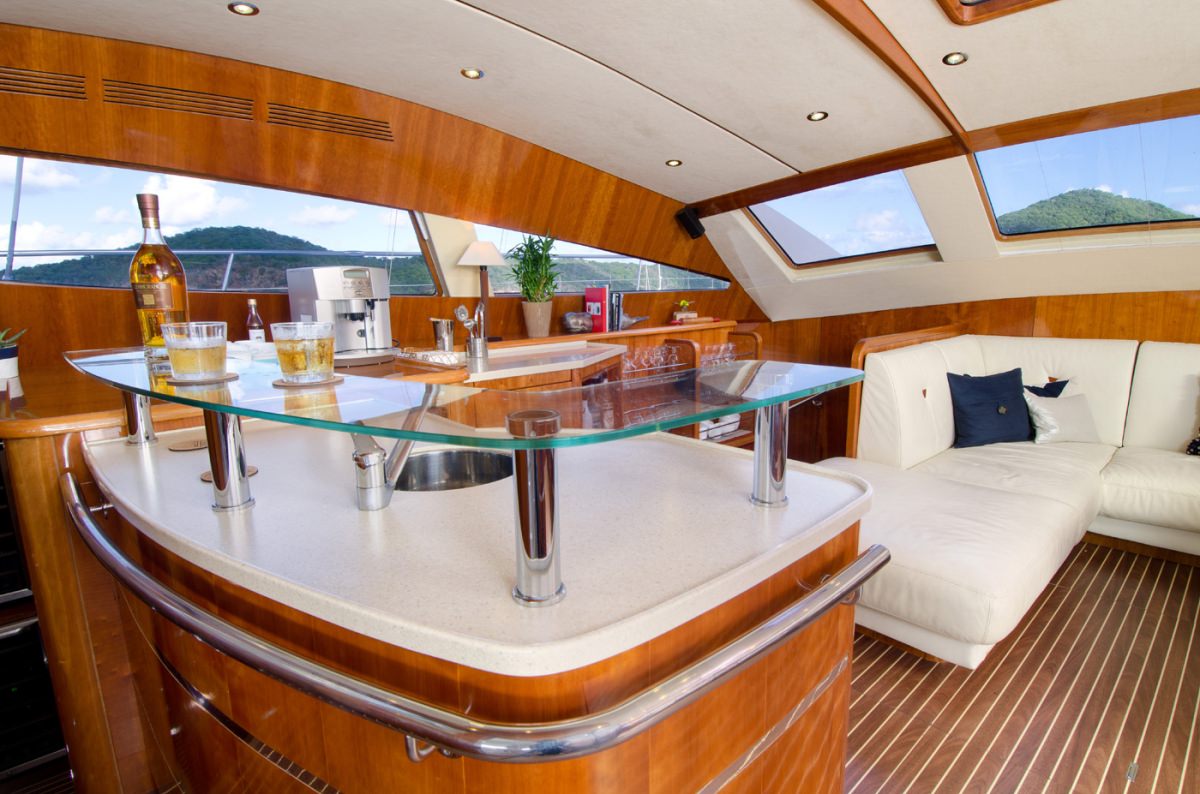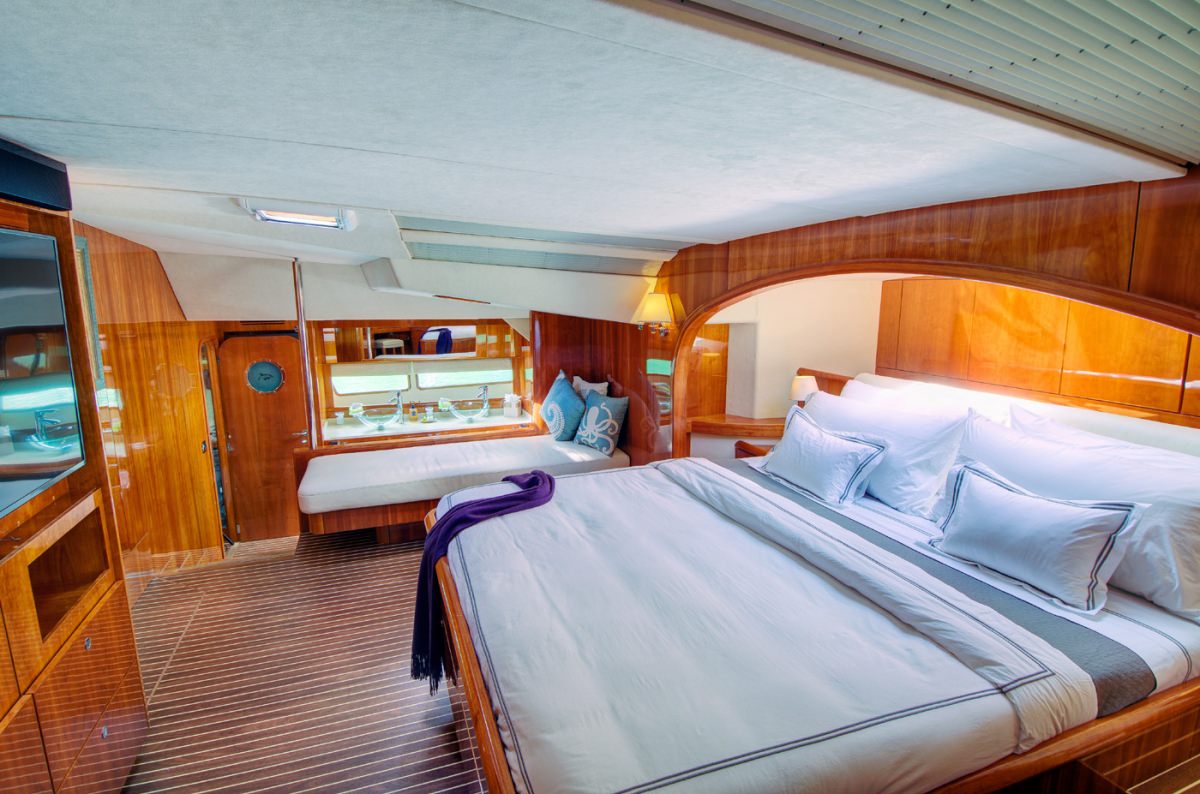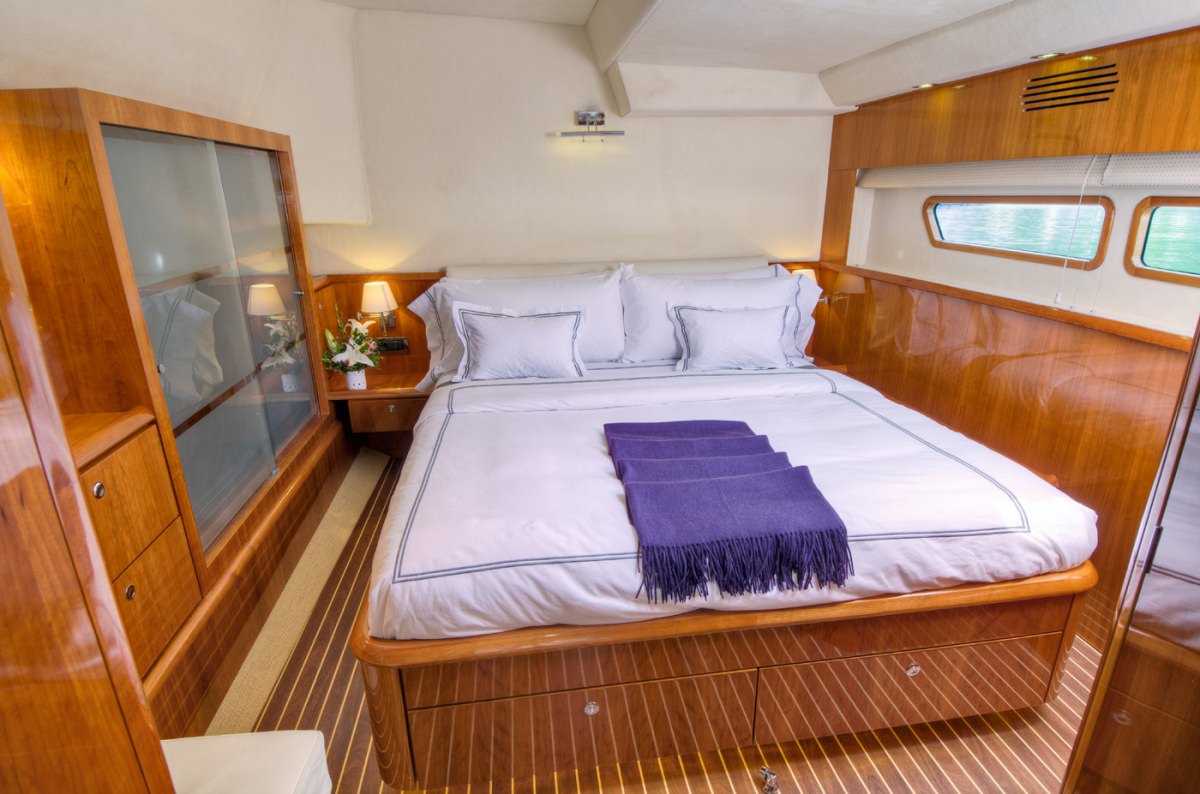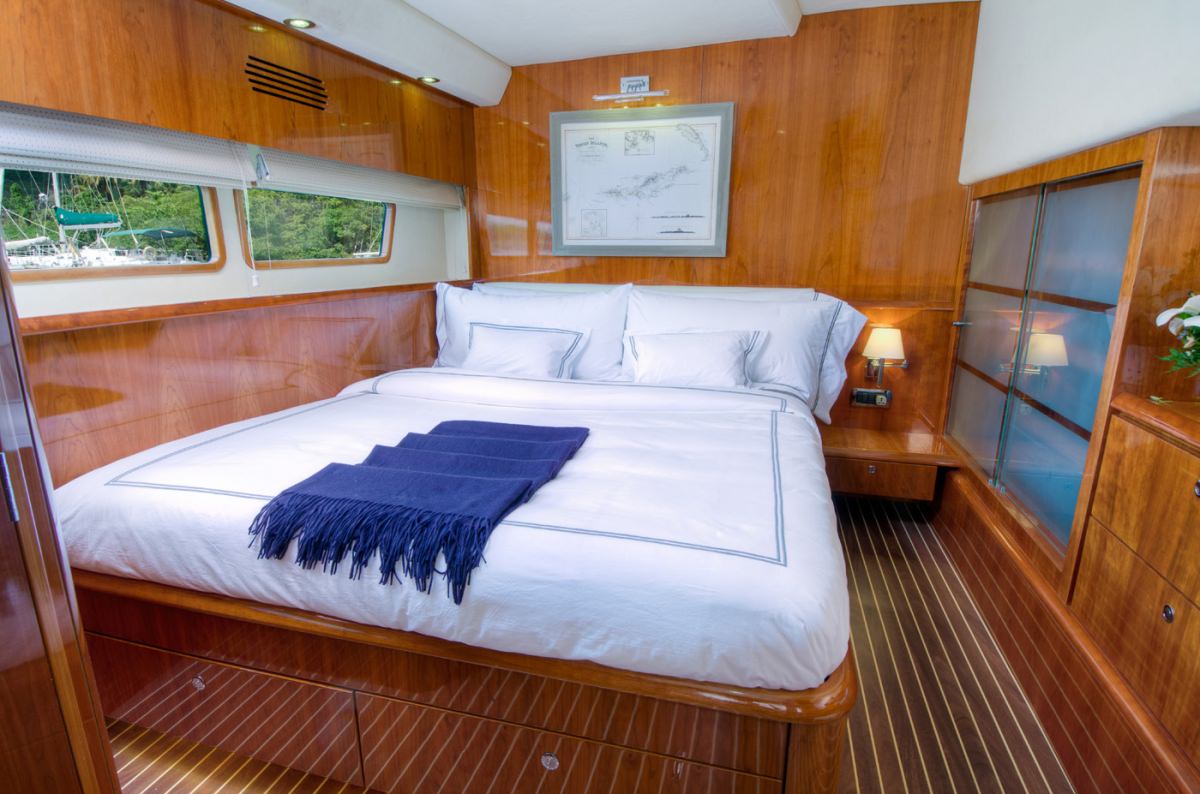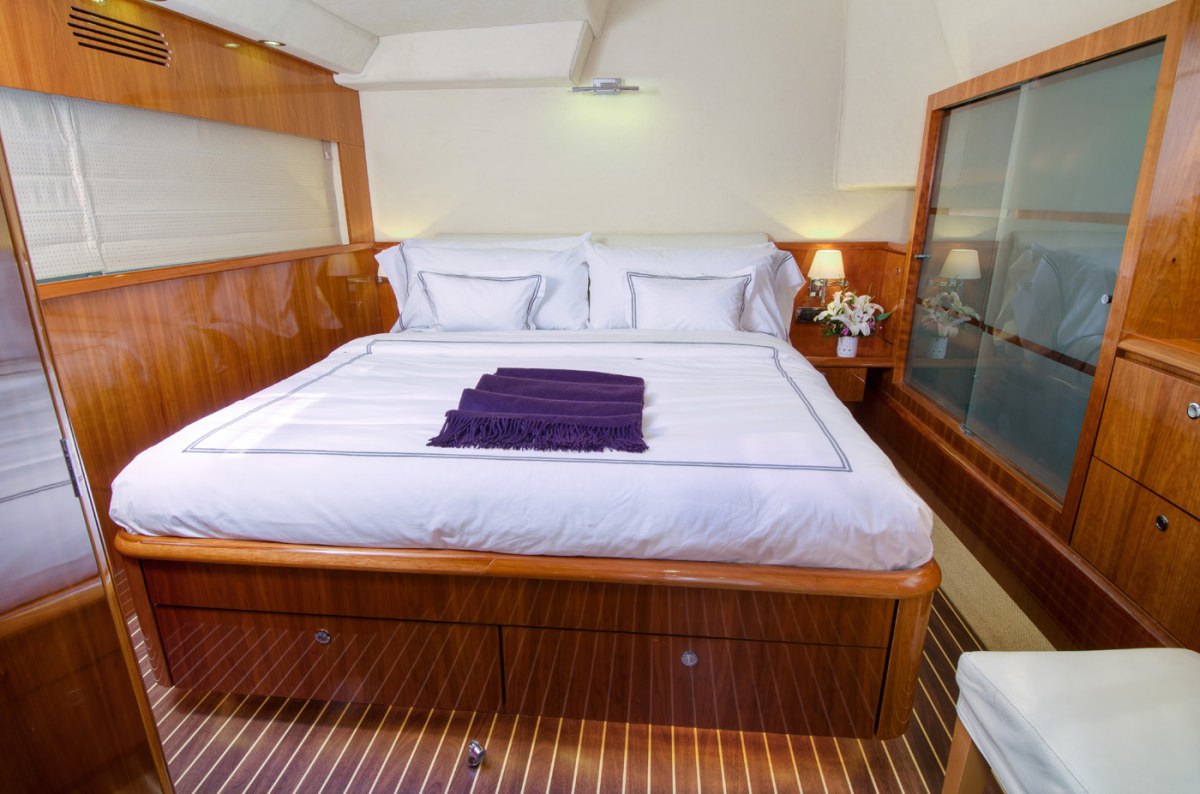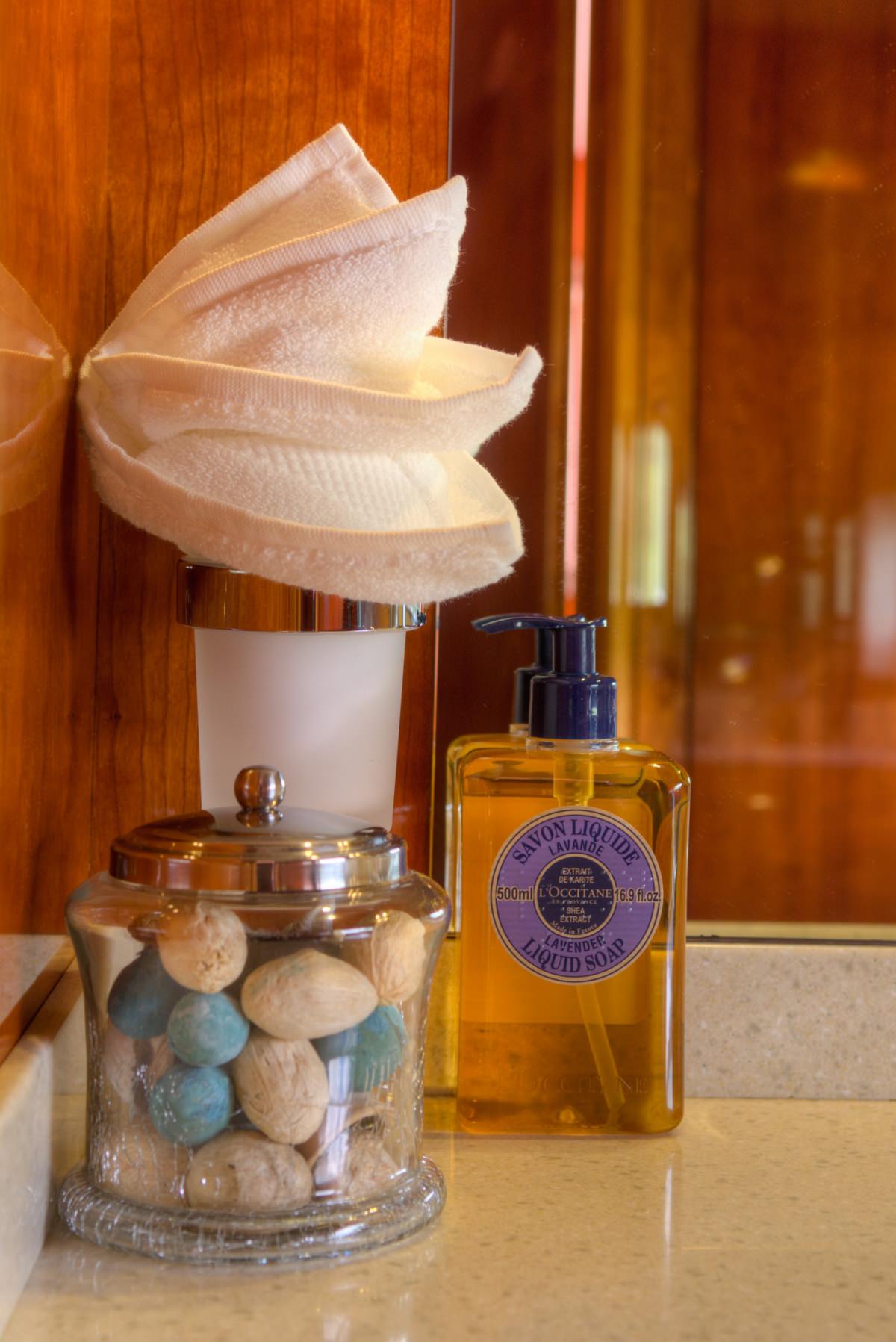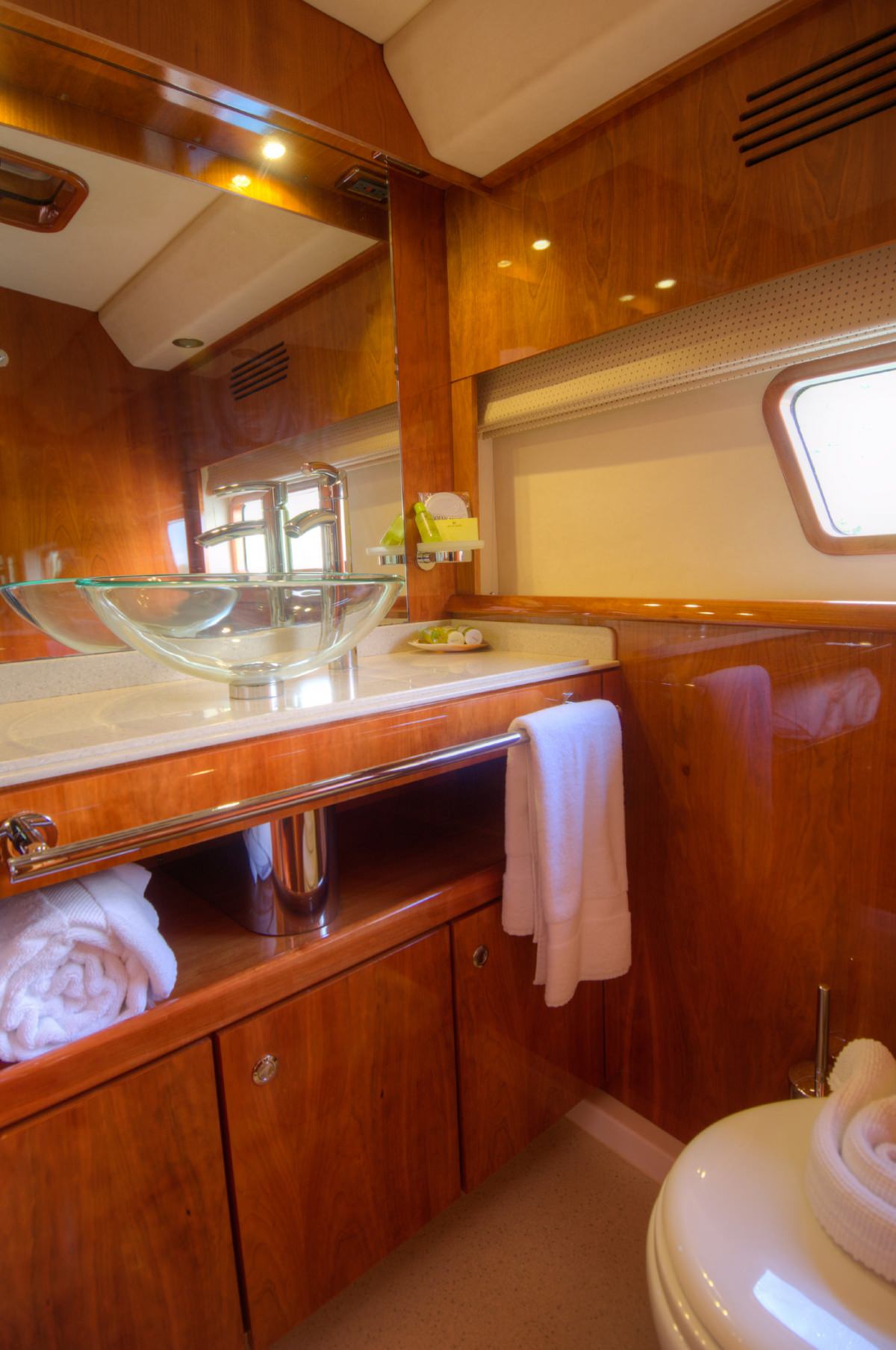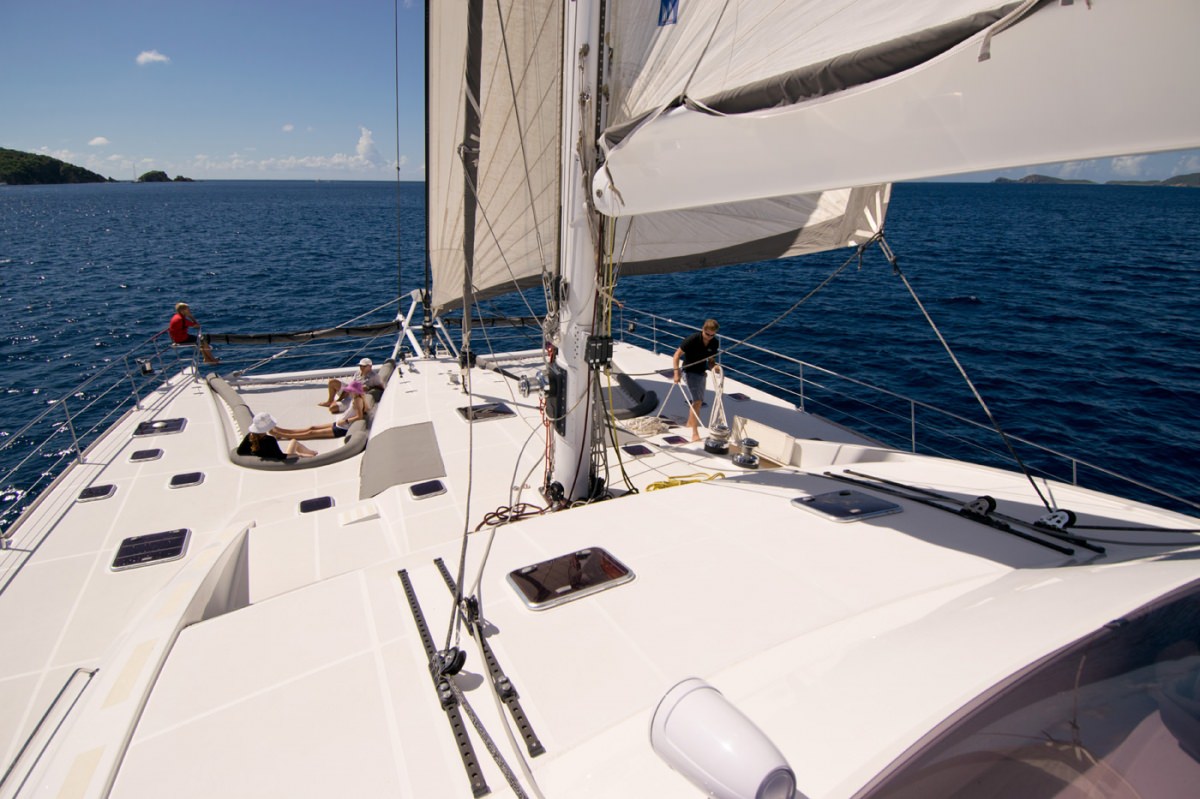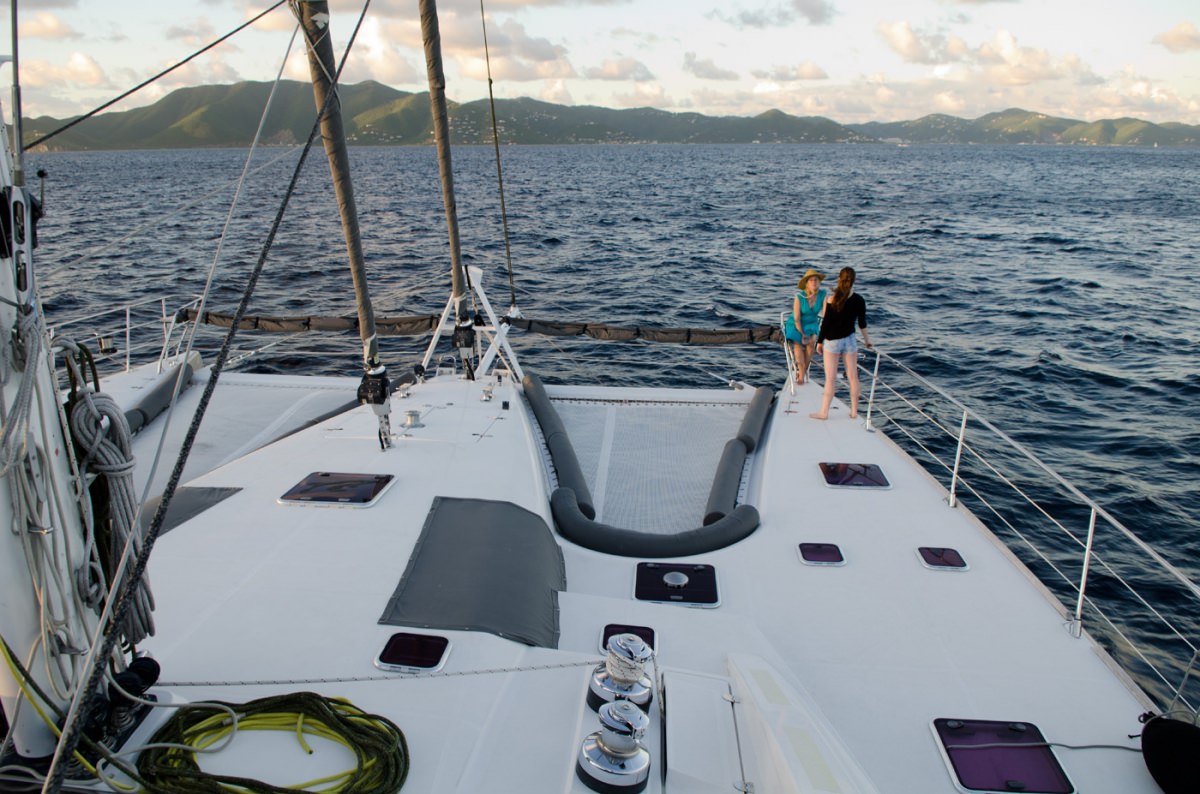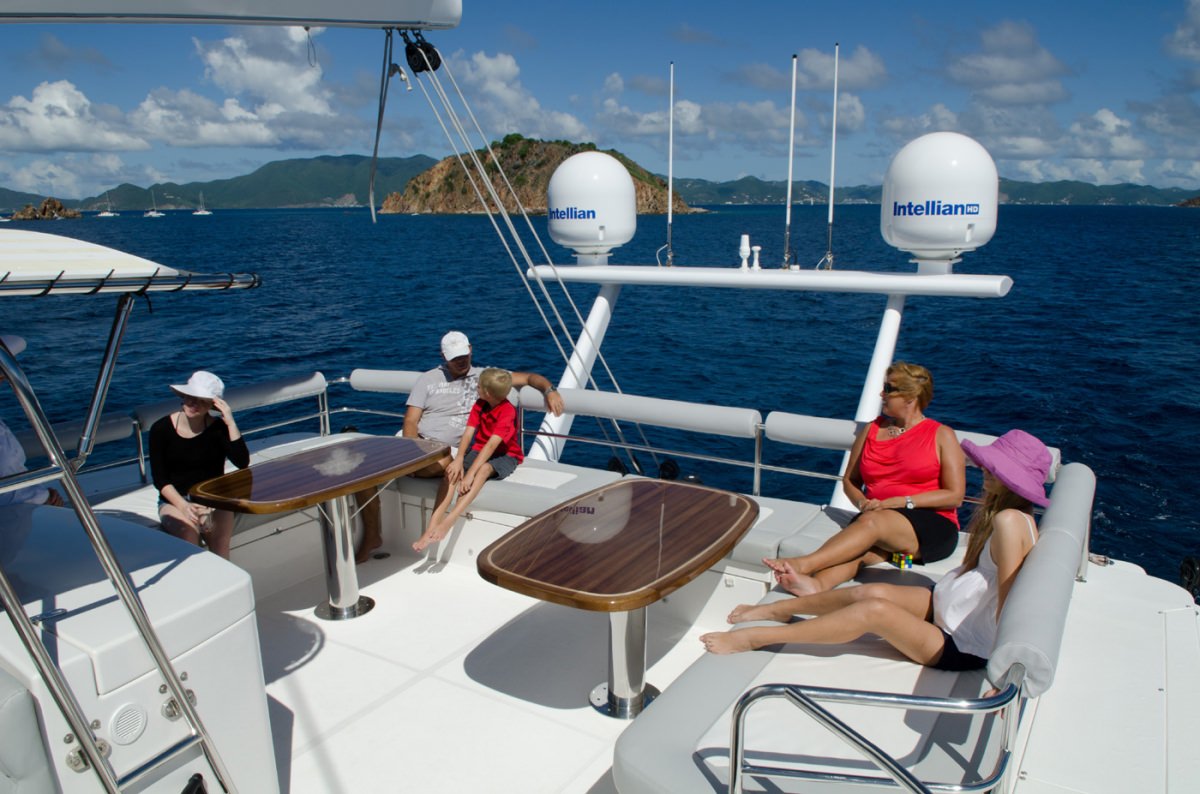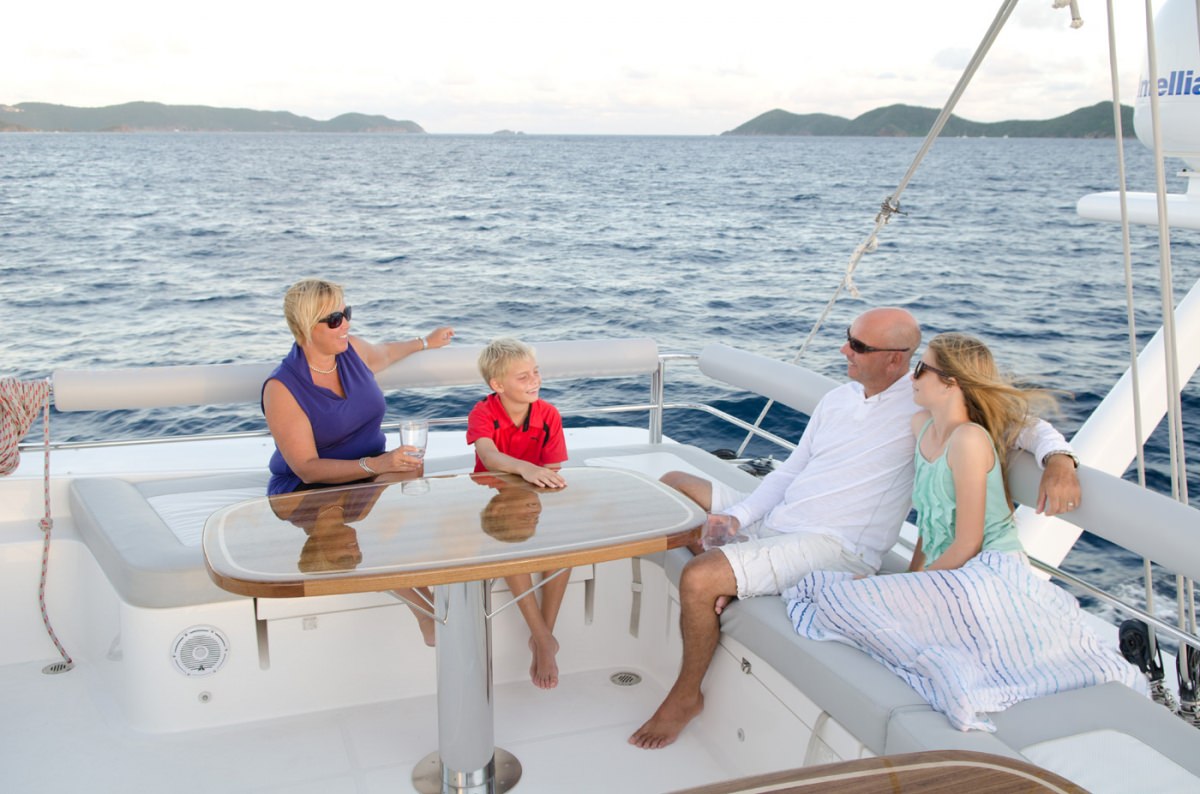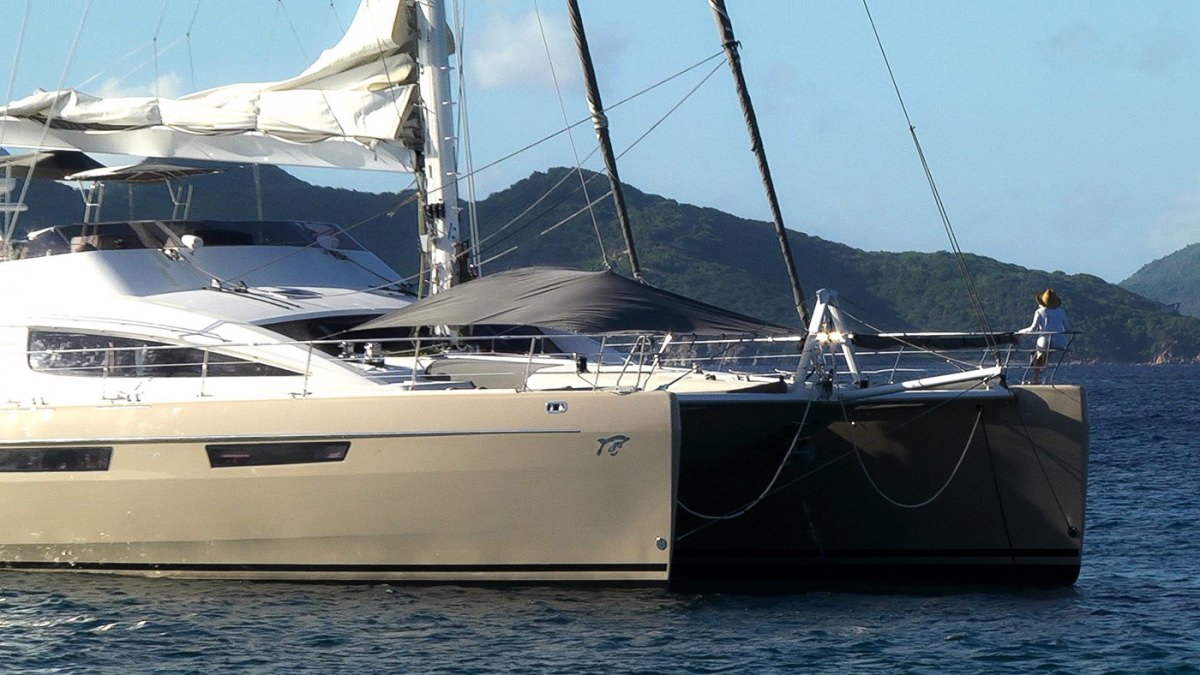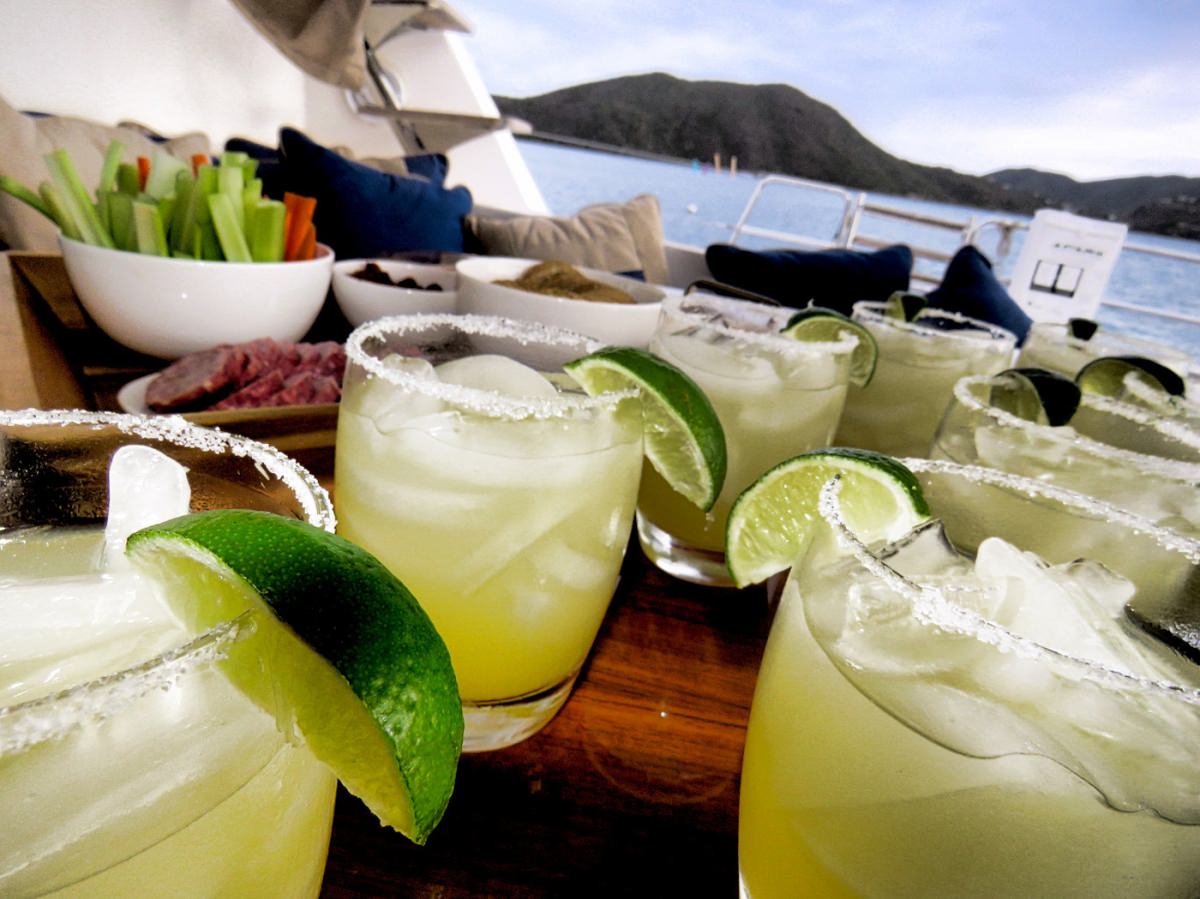 ---
Length:
75
Beam:
36
Draft:
8
Guests:
8
Crew:
4
Cabins:
4
Helipad:
No
Jacuzzi:
No
AC:
Full
Year Built:
2010
Builder:
PRIVILEGE ALLIAURA MARINE GROUP
High Price:
$49,000
Low Price:
$38,700
Captain Name:
Anthony Trappe
Captan Nation:
British
Wave Runners:
No
Snorkeling Gear:
Yes
Fishing Gear:
Yes
Onboard Scuba:
Onboard
Yacht Description
If you've ever thought about chartering a yacht for your vacation, you might want to consider the Xenia 74. This 75 foot luxury catamaran has a lot to offer in the way of vacations. Up to eight guests can stay in the four, lavish cabins. There is one king master cabin and three queen master cabins, but they all have their own bathroom areas with hydro massaging showers. The king master cabin adds a bit more luxury with a Jacuzzi tub. All of the bedroom areas and the rest of the interior areas are fully air-conditioned.
However, unless you're on your honeymoon, the bedrooms won't matter that much. What does matter is the lounging area and all of the toys that you will have at your disposal. As far as lounging and sunbathing goes, you can find your spot on the upper deck, in the cockpit or at the forward trampoline area. If you'd rather relax in the air-conditioning, you can sit and eat in the main salon. The ship itself is quite luxurious, but the dining is laid back and in a rendezvous style.
With Xenia 74, you get a lot of excitement too. You can:
• Take out the eight-man or four-man floating island.
• Make use of the floating bar.
• Float around on one of the buoyant shaded mats or a floating chair.
• Go stand-up paddle boarding.
• Go wakeskating or wakesurfing.
• Enjoy the Subwing tow device. This submersible device allows you to go free-diving and spinning.
• Use one of the Skidoo underwater scooters.
• Go snorkeling to get a closer look at the marine life. You can even use the underwater lights to get a better look.
• Use the onboard fishing equipment to add some more excitement.
If you're ready to take a vacation that you will never forget, trust the four crewmembers of Xenia 74. With all of the perks of this ship and the crewmember's knowledge, you cannot go wrong.
Yacht Accomodations
4 cabins: 1 King master suite with luxurious bathtub, 3 queen master suites. All cabins have private ensuite electric heads. Yacht is fully air-conditioned.

Beautiful upper deck lounge with 360 degree view, cockpit for alfresco dining and lounging, forward trampoline area for lounging and main salon for lounging and dining.

Salon has a 52" 3D TV linked to directTV and apple TV server.
Other Entertainment
Every guest cabin has a 27" LED Apple TV with SatTV, hundreds of movies on our server.

Dishes are bone china.
High quality sheets and linens
Cashmere throws.
Goose down comforters and pillows.
Other Toys
Underwater lights
8 man floating island
Floating bar
(2) Stand-up paddle boards
(2) SeaDoo underwater scooters
(1) Wakeskate
(1) Wakesurf
(1) Subwing submersible tow device for free-diving and spinning
(4) floating mats with shade
(4) floating chairs
BVI Registered Fishing Vessel
Flybridge with plenty of seating, fridge and ice maker
Communications
SatTV
SatPhone
WiFi throughout the yacht
Crew Profile
Tony and Kate have been involved in the Crewed Yacht and Villa hospitality business in the British Virgin Islands since 1999. Tony was previously captain and Kate the chef of successful charter yachts in the BVI for eleven years, and provided over 150 high quality charters. This was followed by six rewarding years as Estate Managers and chef at Golden Pavilion, a luxury home away from home and rental villa on Tortola. Soon after arriving in the BVI they realized what a wonderful place it is and have made it their home ever since. They built a house here in 2011 in Little Bay, Tortola.
Kate and Tony love to show their guests the secret hideaways of the British Virgin Islands and their favourite haunts. They will show you some unique island experiences and their enthusiasm and love for the British Virgin Islands and the Caribbean waters will shine out. The joy of the water, the sailing and the physical beauty of the islands has keeps them looking forward to every day. They love to share their knowledge of the islands and the seas with all their guests, thrilled that the profession that seems to have chosen them allows them to meet so many interesting people from around the world.

Tony and Kate chose to leave their successful, rewarding and demanding positions in the UK in 1997. They combined their knowledge and skills to sail their 70-year-old classic 32-foot wooden yacht from the UK, via France, Africa and South America to the Caribbean where they cruised for two years. Later, they also sailed their yacht Roxane, which they owned and maintained for 20 years, via Cuba, the Dominican Republic, Turks and Caicos and the Bahamas to Virginia where she now rests.

ANTHONY TRAPPE
Born in Cheshire in the UK, Tony enjoyed an idyllic childhood, and took up sailing as a young boy when his father built a sailing dinghy in their garage. He went on to captain his first yacht at 16, delivering a boat along the south coast of England. Tony is now RYA Ocean Yacht master and BVI Boat Master 100 Ton License Grade 1 with over 40,000 sea miles.
In 1981 he was awarded a BSc (Safety and Hygiene) from the Engineering Department of Aston University which started a career as a Sales Engineer. This took him onto oil rigs, down coal mines, into sweet factories and every kind of industry in the UK. A career change led him into a rewarding time as a teacher where within three years he had a Masters Degree in Primary Education and employment as an Advisory Teacher. He went on to run a project for Greenwich Education Authority in London providing services to the 300 schools throughout Greenwich.
Tony continued his interest in sailing and when his thoughts turned to travelling he sought out and purchased his yacht Roxane in Spain. He lived on her whilst teaching in London where he met Kate (the lucky chap!).

KATE PURDY
Kate was born in Malta and spent her childhood in Northern Ireland, the UK and Hong Kong. As soon as she could, she left home and carried on travelling, spending several years working in the summers and travelling in the winters. Eventually after buying a house, she settled in London and took up sailing. Deciding that a boat would be much more interesting than a house, she bought a Dutch barge instead and lived on it in a marina in the centre of London. Being paired with Tony and winning in a dinghy race one day led to the start of their relationship which was celebrated with the winning prize of a lottery ticket on the first ever National Lottery. They won 10 pounds - and have been laughing about life together ever since.
Kate has been in the food preparation industry since 1984 and for several years was the manager of a small food retail chain throughout the railway stations of London. She has worked as a chef on yachts and in villas since 1999 and has loved pretty much every moment. She has attended a culinary course in France and has a food certificate from her early days in the food industry in London. Kate's close involvement in life in France has enabled her to learn firsthand the delights and rewards of delicious French cuisine. She has expanded her culinary skill and knowledge throughout her life. Kate has recently contributed to a recipe book with other top chefs from the island and appeared on the local TV show "Gourmet Galley with Chef Lisa". In addition to her chef and management duties at Golden Pavilion, Kate has also provided chef services for other prestigious villas and establishments, notably the Governor of the British Virgin Islands and the owners of Amway at Peter Island Resort.
Kate and Tony enjoy an adventurous and busy life together and embrace hard work with vitality and enthusiasm. Charming, fun and great company, they are complete all-round hospitality winners. They work well together under pressure and routinely handle all that the hospitality and sailing world may demand of them and have fun on the way.

Tony and Kate have had a home in Brittany in France since 1991 and when they are not in the BVI's, they can be found drinking wine and eating cheese with their neighbours in France.

NICO JANSE VAN RENSBURG - 23 years old.
Born and raised in the southern tip of Africa, I spent many a holiday on safari with my family where my love for the outdoors has grown deeper with every trip. But even in these early days the attraction of water was strong, and I ended up pursuing that as an open water swimmer. After school the oceans started calling and I soon realised where my true passion lay. I started my journey of yacht training and diving courses. I worked for a time on The Sustainable Seas Trust vessel, Boaz. This enabled me to accumulate not only invaluable experience but also notch up some sea miles. Following this an opportunity opened up for me working for a fleet of large charter catamarans in the fascinating country of Turkey. Today, learning not only yachtsmanship but the skills required in the hospitality industry.

I am a now a qualified RYA Offshore skipper and also an enthusiastic PADI Dive Master. Enjoying every moment above and below the waves I am now starting a new adventure with Xenia 74 and living my dream in the Caribbean. I cannot wait to share the wonders of the BVI and the reefs with our guests.

KATIE O'CONNELL - 21 Years Old
Hailing from New Zealand, where beautiful beaches are plentiful, Katie has always had a love for the ocean. Growing up, her uncle and aunt who worked on crewed yachts for many years filled her head with stories of sailing the Caribbean, where the water is crystal clear and there is always a Shaggy song playing somewhere. She was enticed. Before running off to become a sailor she completed a Bachelor of Communications (at her mother's request!). Six months later Katie was on a one-way flight to the Virgin Islands where she stepped off the plane and onto Xenia 74.
On board, you can typically spot her with a wine bottle or cocktail shaker in hand (she makes an amazing painkiller!) or trying to create intricate napkin folds for the dinner table. When she isn't on the boat you will find her at a beach bar sipping on a Bushwhacker or more likely patting a dog somewhere. She can't wait to welcome you aboard with a glass of champagne!



Crew Profile