Inquire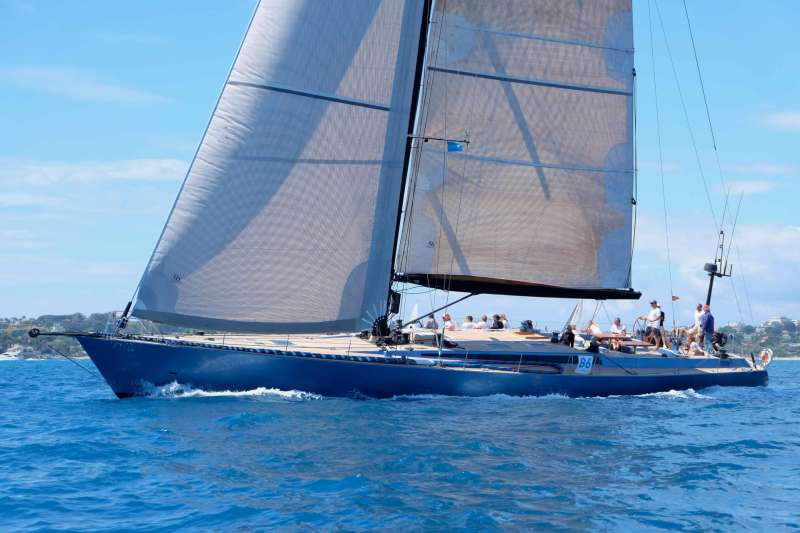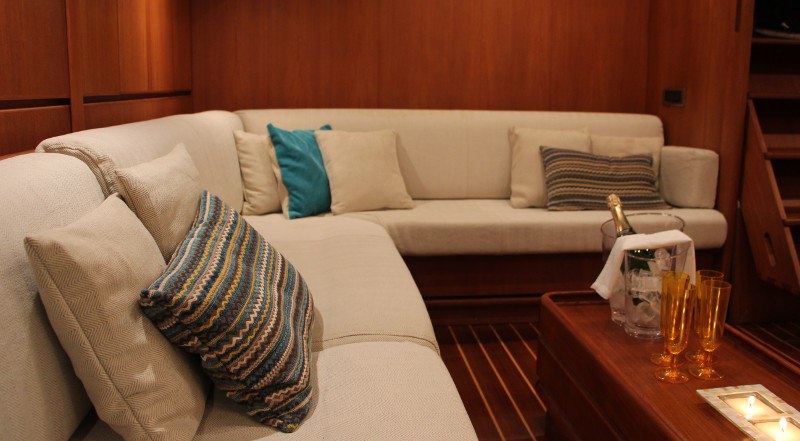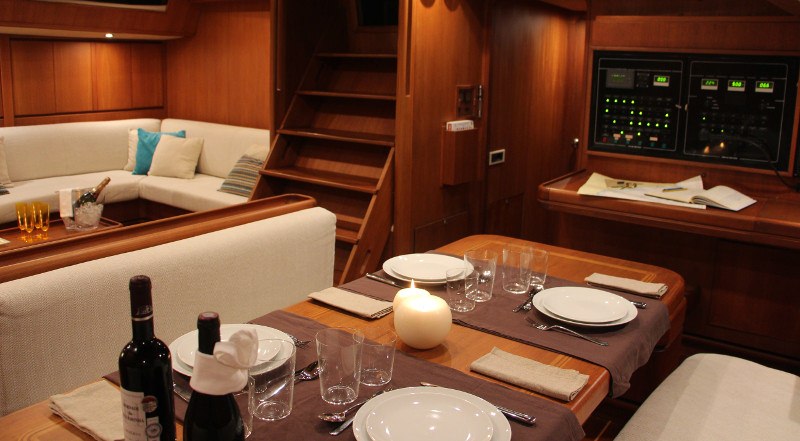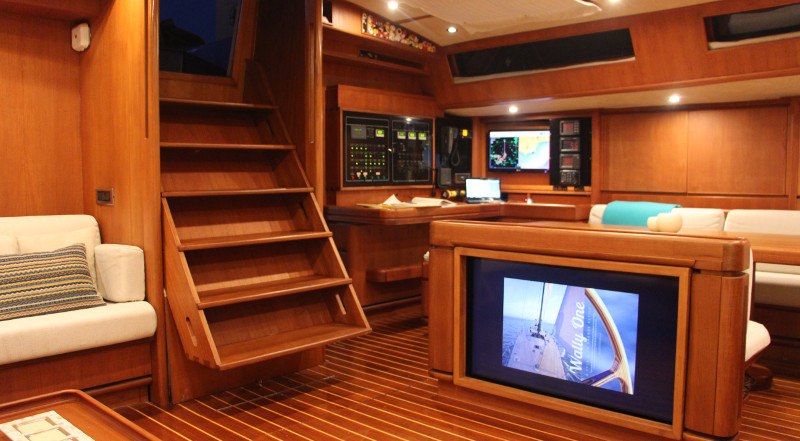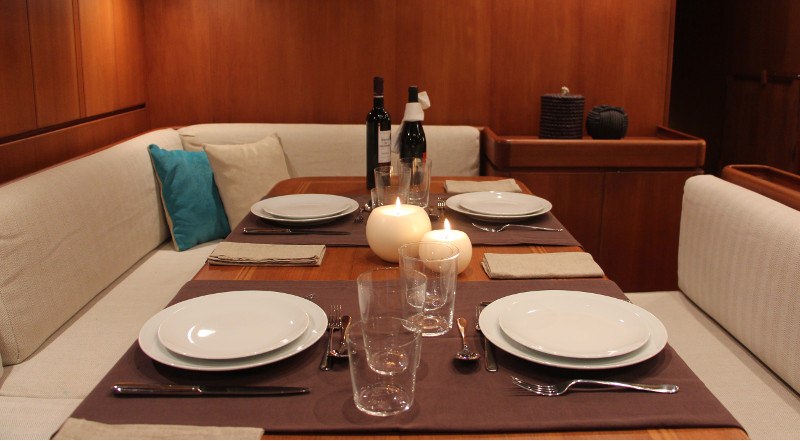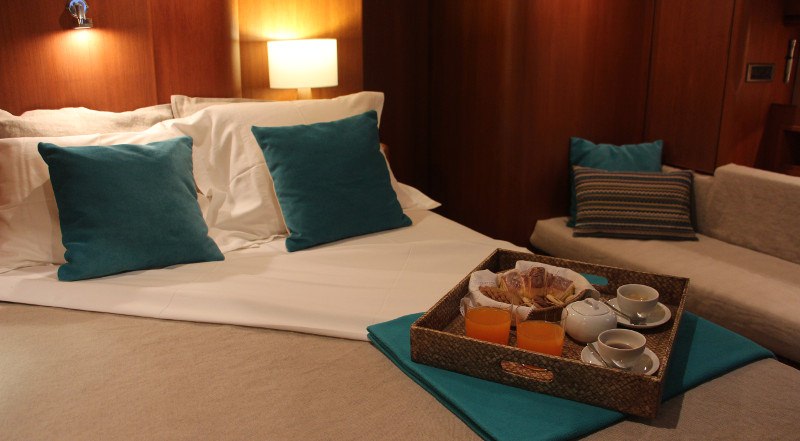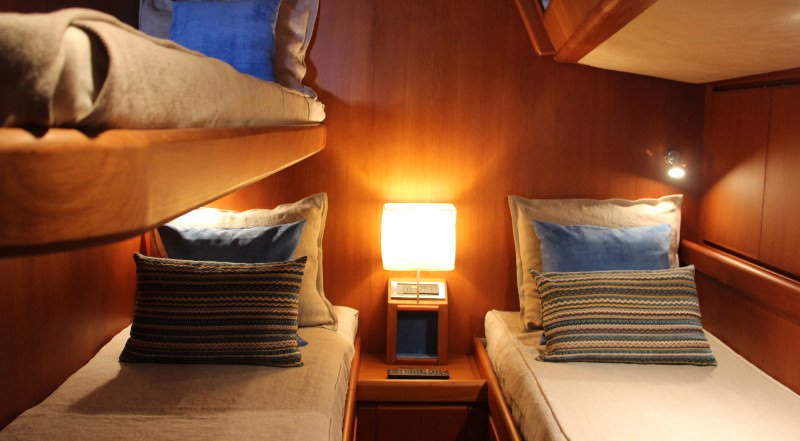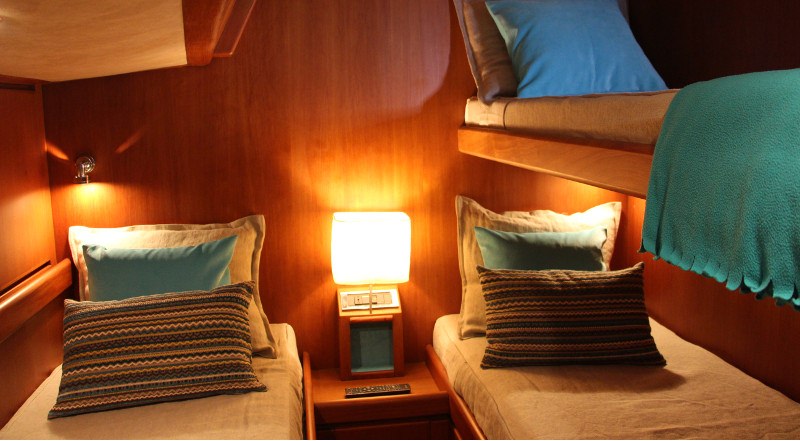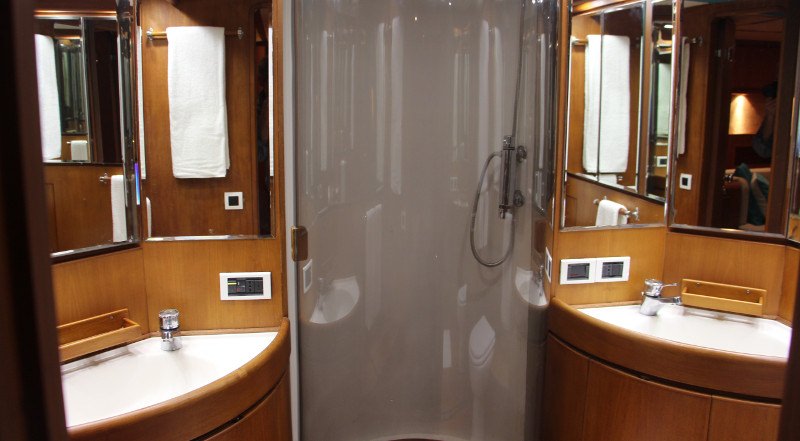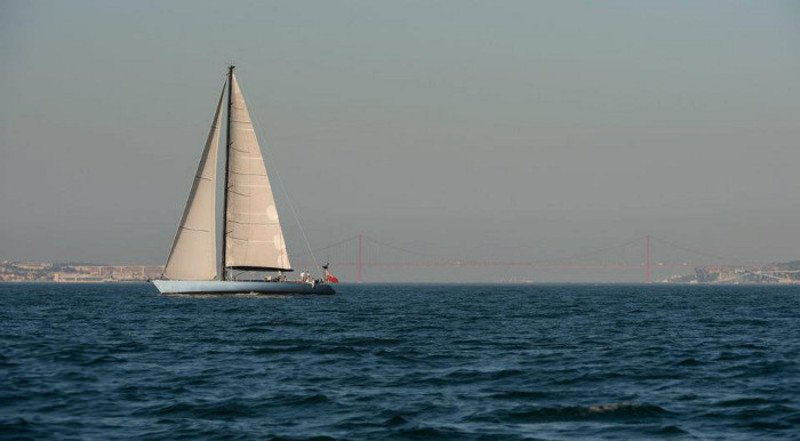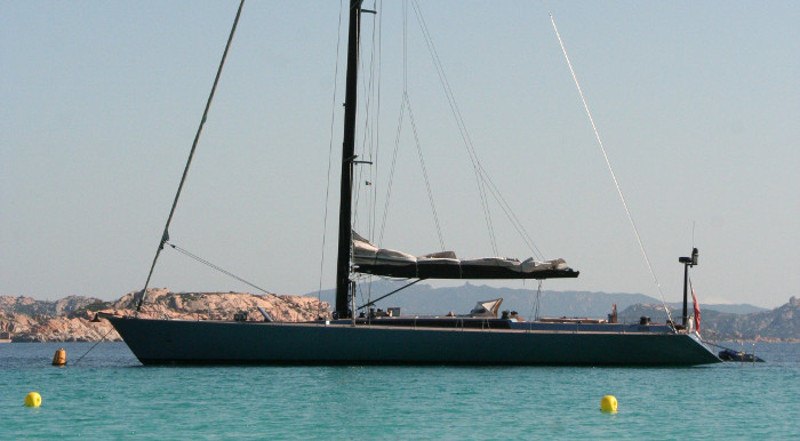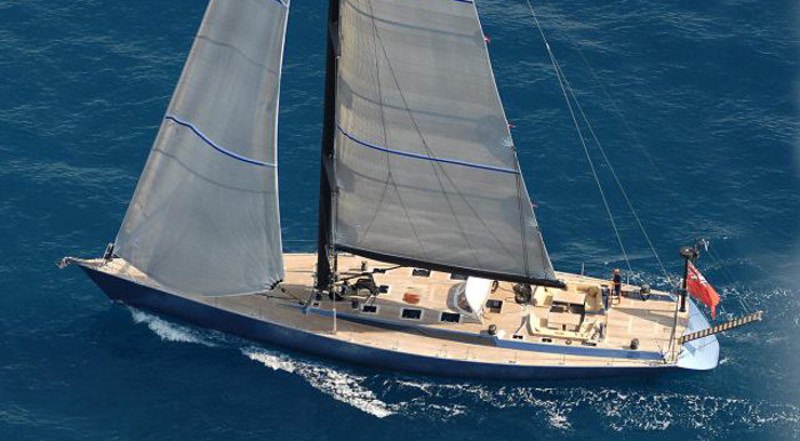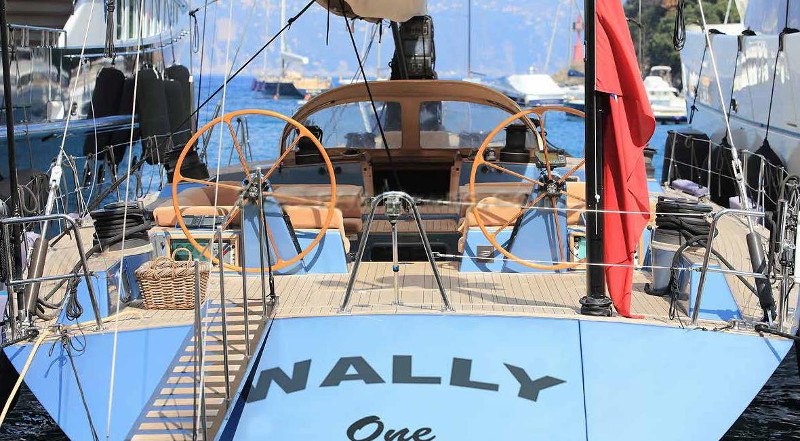 ---
Length:
25.30
Beam:
6.30
Draft:
4.00
Guests:
8
Crew:
3
Cabins:
3
Helipad:
No
Jacuzzi:
No
AC:
Full
Year Built:
1991
Builder:
Wally Yachts
Max Speed:
11
High Price:
€24,000
Low Price:
€18,000
Captain Name:
Nuno Toms Leito
Captan Nation:
Portuguese
Snorkeling Gear:
Yes
Onboard Scuba:
Yacht offers Rendezvous Diving only
Yacht Description
Wally One is the first ever Wally Yacht. In 1991, as has been the case with each yacht from this builder, the design was very ahead of its time, and revolutionized the Superyacht world. Luca Bassini Antivari, President and co-founder of Wally, built this first Wally as a luxury cruising yacht with the performance of a maxi-yacht racer, whilst making it easy to sail and safe as a family yacht. This 83ft fast sloop is perfect for charter, with abundance flush-deck space, crew quarters aft, comfortable open cockpit and easy to sail. In 2009, Wally One benefited from a major interior and exterior refit, and in 2011 underwent further cabin improvements. She can welcome up to 10 guests onboard for a fantastic luxury experience of a mythical, charming yacht.
Yacht Accomodations
1x master cabin
2x triple cabins, each with upper and lower beds and a single bed.
Crew Profile
CAPTAIN Nuno Toms Leito - Portugese, 43

Throughout his life, Nuno has worked in a very technical and time pressured industry, whilst consistently delivering a high standard of product and service. He is sociable and a good communicator; he is naturally hard working and always happy to work independently on his own initiative. He speaks Portugese (native language), English and Spanish.

- Professional Scuba Diving Portuguese Navy 1989 / 1990
- Motorcycles Mechanics Institute USA, Florida 1991 / 1993
- Chief Engineering Motorcycles Road Racing 1994 / 2006
- Last 6 Years Skippering Sailing Vessels Around the World 50 000 miles

Marine Qualifications:
- MCA/RYA Yacht Master Ocean Sail (Commercially Endorsed)
- MCA/RYA Yacht Master Ocean Power (Commercially Endorsed)
- MCA/RYA STCW95 Basic Crew Training
- MCA/RYA Approved Engineering Certificate
- MCA Long Range Radio Certificate with Satellite endorsement
- MCA Proficiency in Medical First Aid Aboard Ship
- MCA Ship Security Officer
- RYA Small Craft Radar Course
- RYA Diesel Engine Maintenance
- RYA Powerboat Level 2

Ocean and Seas Experience:
- 2007 English Channel, Bay of Biscay, Mediterranean Sea, Suez Channel, Red Sea, Atlantic Ocean
- 2008 Caribbean Sea, Panama Channel, Pacific Ocean
- 2009 Tasman Sea, Pacific Ocean, Coral Sea, Torres Strait, Gulf of Carpentaria, Arafura Sea, Timor Sea, Java Sea, Strait of Malacca,
- 2010 Andaman Sea, Mediterranean Sea
- 2011 Mediterranean Sea
- 2012 Adriatic Sea, Mediterranean Sea

Sailing Experience:
- 1990/2007 Skippering Sailing Yachts From Portugal to the Mediterranean sizes between 35ft to 70 ft
- 2007/2008 Skippering Sailing Yacht Jeanneau 50ft FARAWAY Around the World ARC Rally Double hand
- 2008/2010 Captain Sailing Yacht Southern Wind Farr 72ftFAR OUT Pacific - Oceania - Asia
- 2009 Super Yacht Rendezvous Race Phuket Thailaand SY Thalia 160ft
- 2010 - Captain Sailing Yacht Baltic 64 ft Nireas
- 2011 - Captain Sailing Yacht Wally 83 ft Mr Gecko
- 2012 - Captain Sailing Yacht Wally 83 ft Wally One
- 2013 Captain Sailing Yacht Wally 83 ft Wally One

Power Boats & Water Sports Experience:
- 1976 / 2008 Spear Fishing
- 1986 / 1988 5 Times Portuguese Rowing Champion
- 1989 / 1990 Portuguese Navy, Scuba Diving Force
- 1990 Professional Scuba Diving License
- 1990 Coastal Skipper and VHF Radio Operator category A
- 1990 / 2007 -Skippering Power Yacht
- 30 years experience on Ribs Boats any size
- Surfing, Swimming, Water Ski, and Fishing as Hobbies
- 2007 / 2008 MY Kingdom 5KR Master Diver and Water Sports

Relevant Previous Experience:
- 1991 / 1993 Motorcycles Mechanics Institute 2 years, Motorcycles Basic and Advance Technology
- 1993 / 2007 Owner of High Performance racing Workshop, manager as financial and Chief Engineering all together. Up to 12 people working.
- 1994 / 2006 Motorcycles Road Racing, developing engines and Electronic Fuel Injection systems.
- 1996 / 2006 Chief Instructor of High Performance Dynometer
- 1998 Chief Engineering Portuguese Motorcycles Team Rally Paris Dakar
- 2000 / 2003 -Chief Engineering Portuguese Yamaha Racing Team
- 2000 / 2005 Running a Scuba Diving Centre in Brazil 2 months per year.
- 2011/2012 Refit Mr Gecko in Wally One

Education:
- 1988 Finished High School in Lisbon
- 1989 Portuguese Navy School
- 1991 / 1993 Collage at Motorcycles Mechanics Institute USA
- 2007 United Kingdom Sailing Academy UKSA - UK