Inquire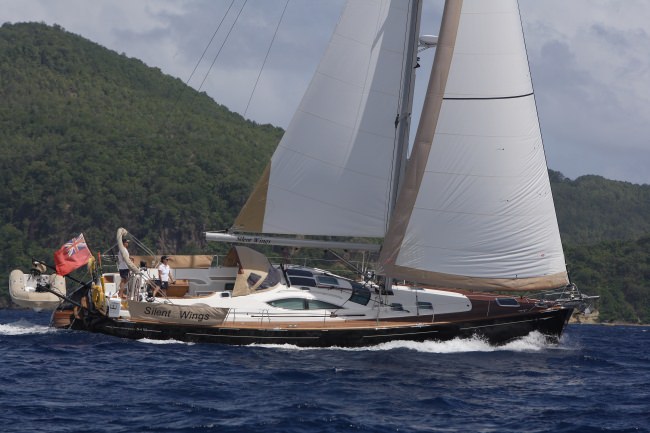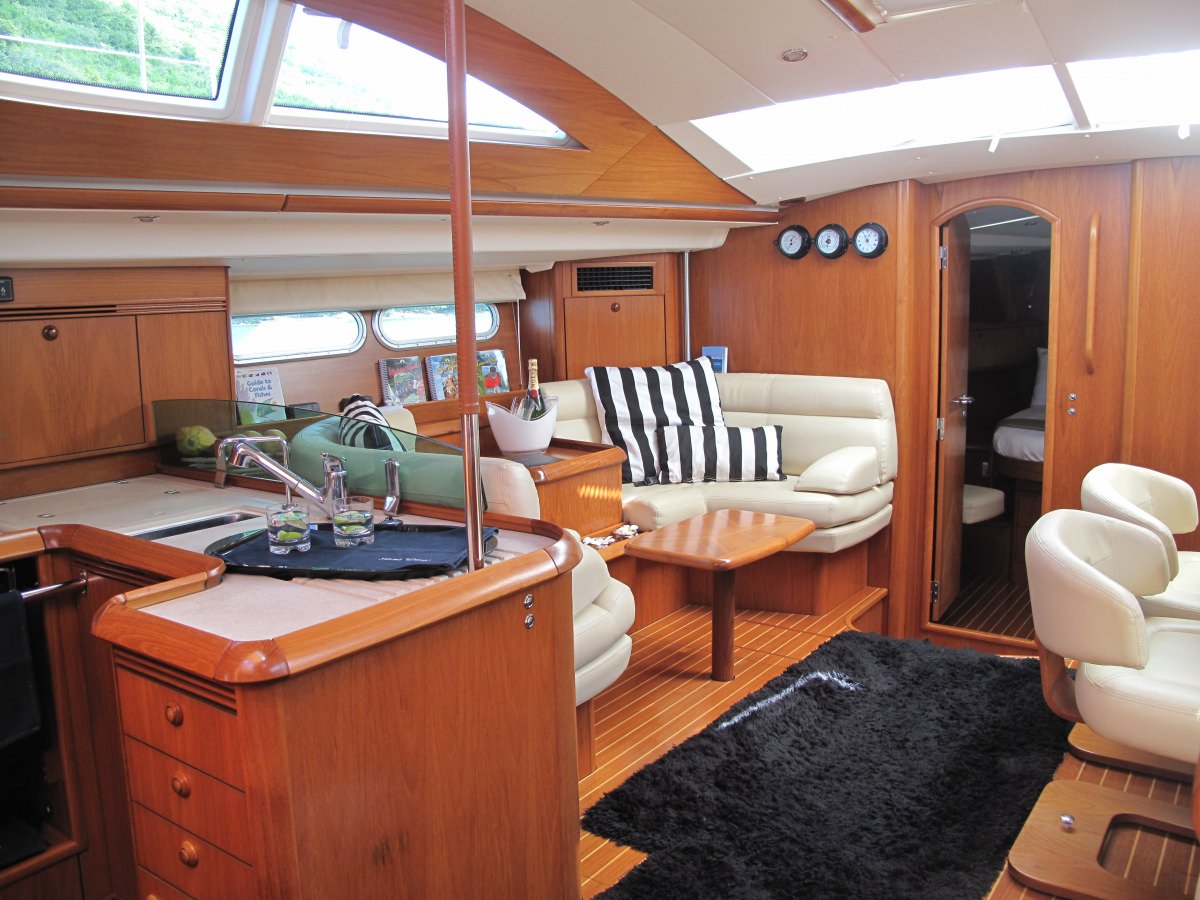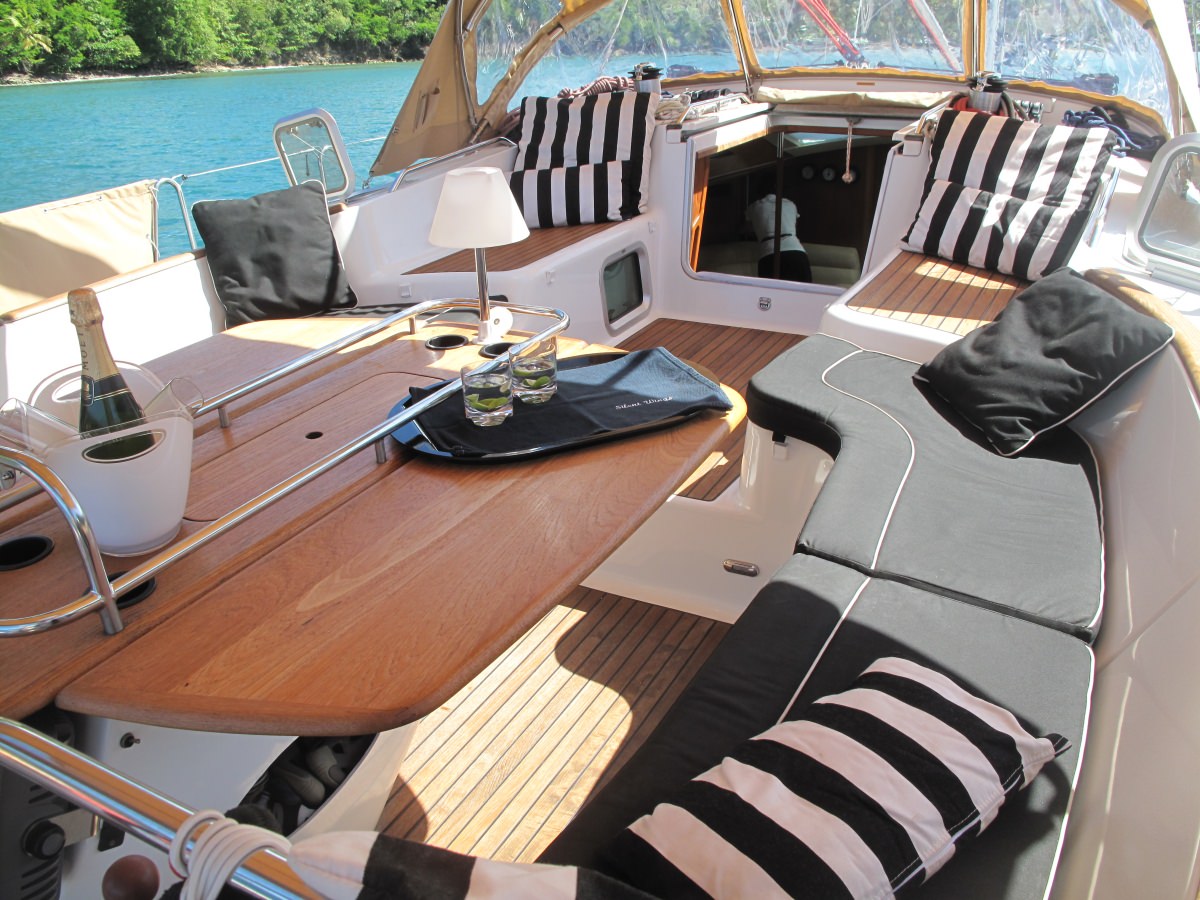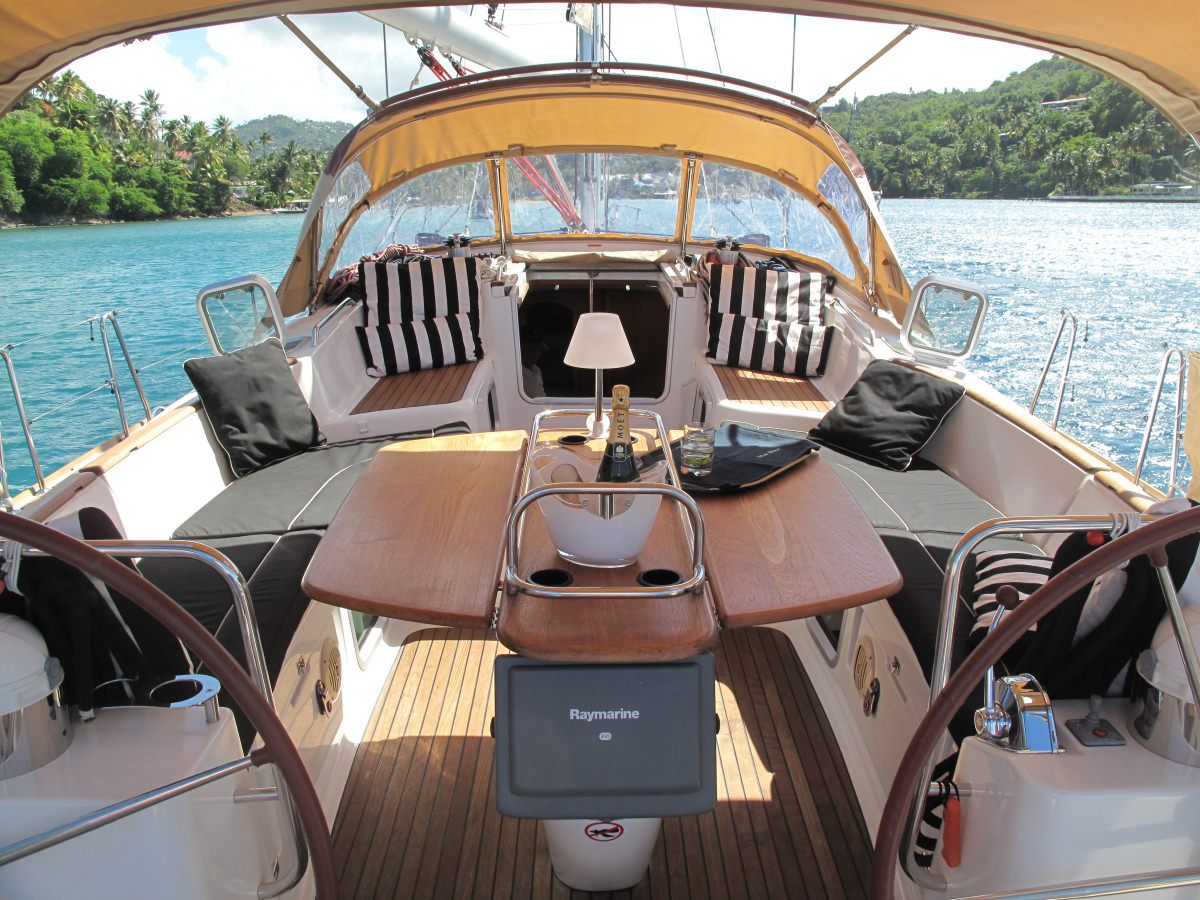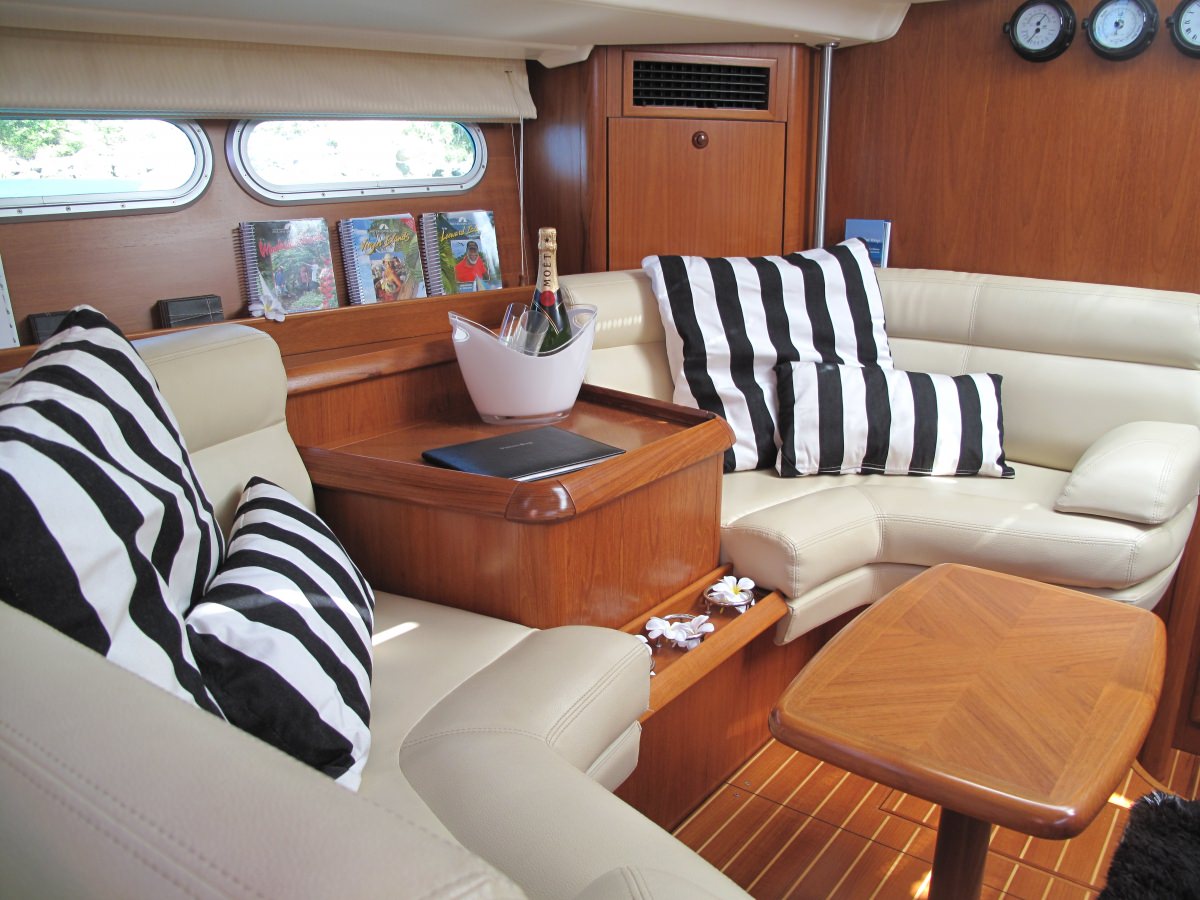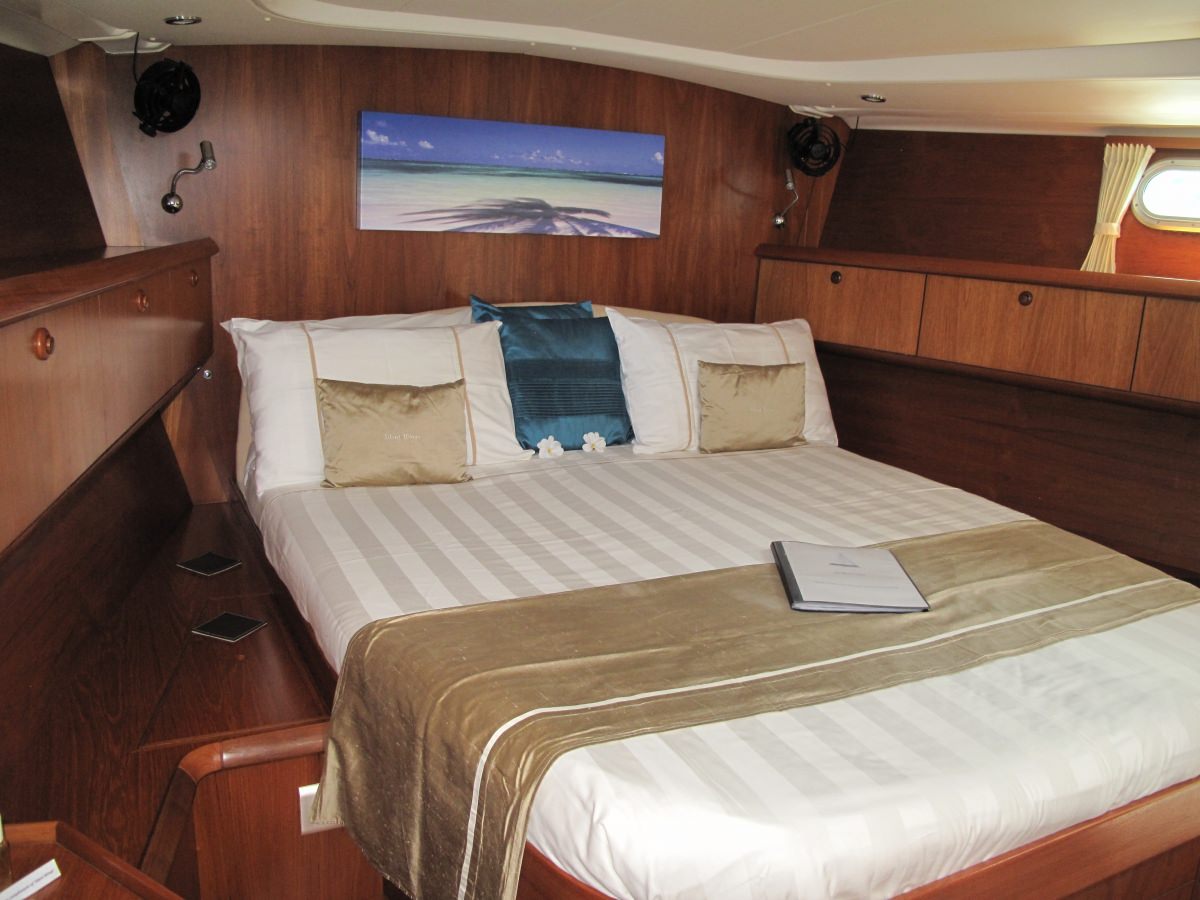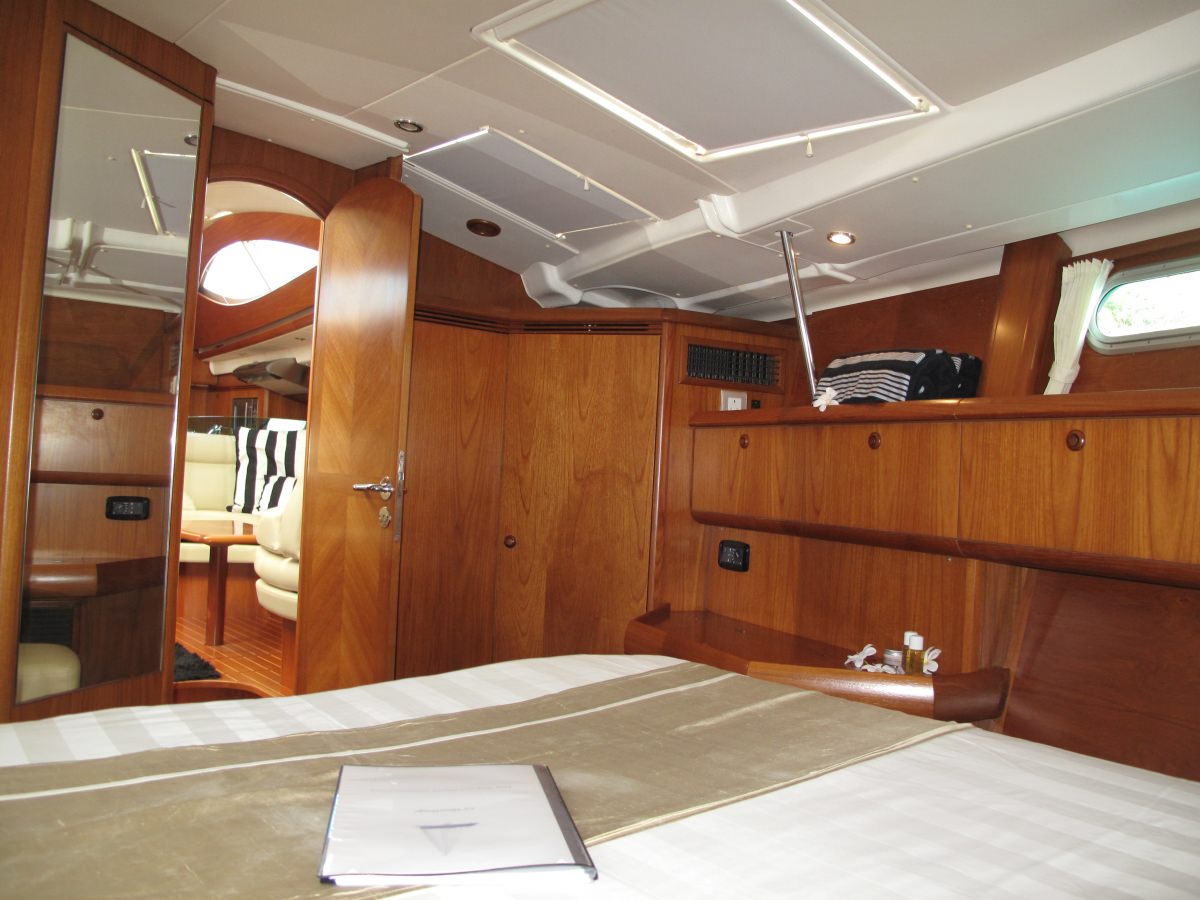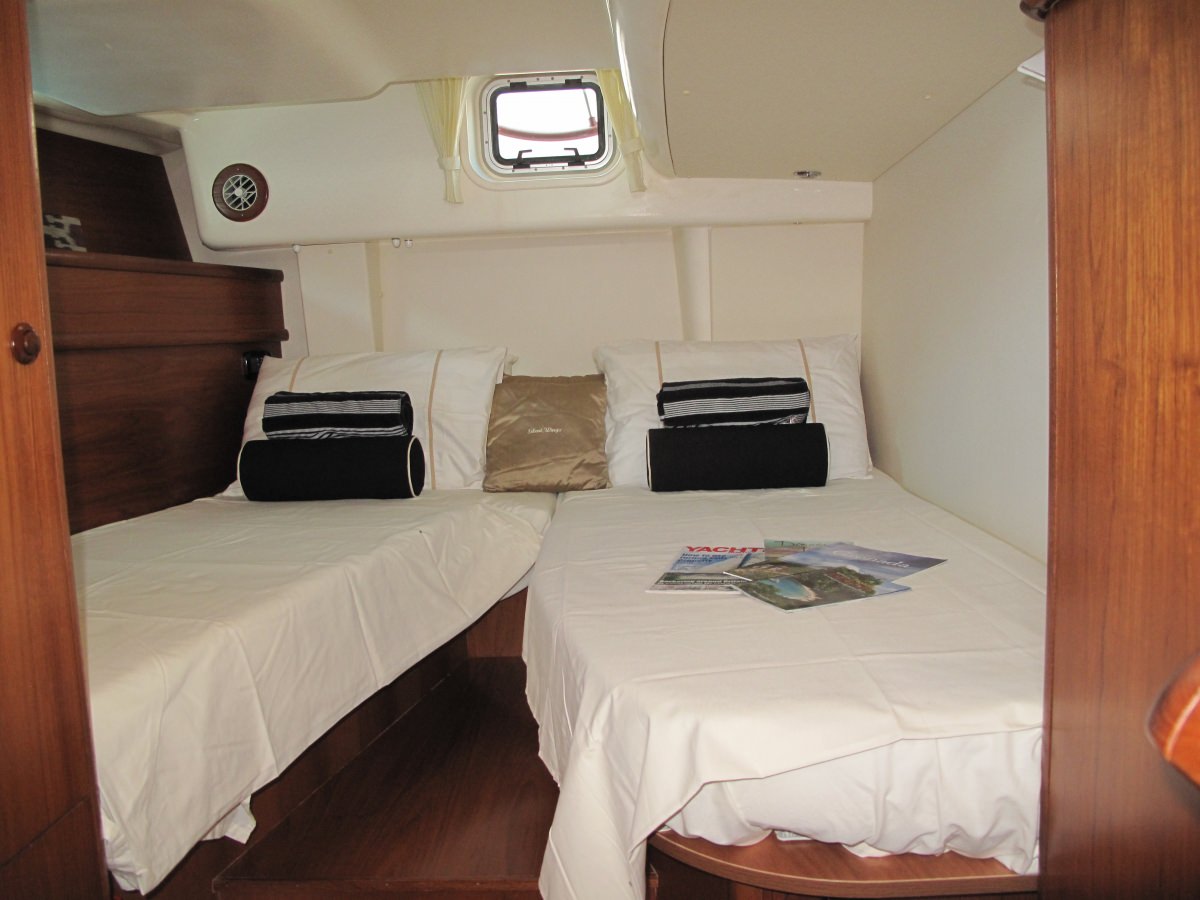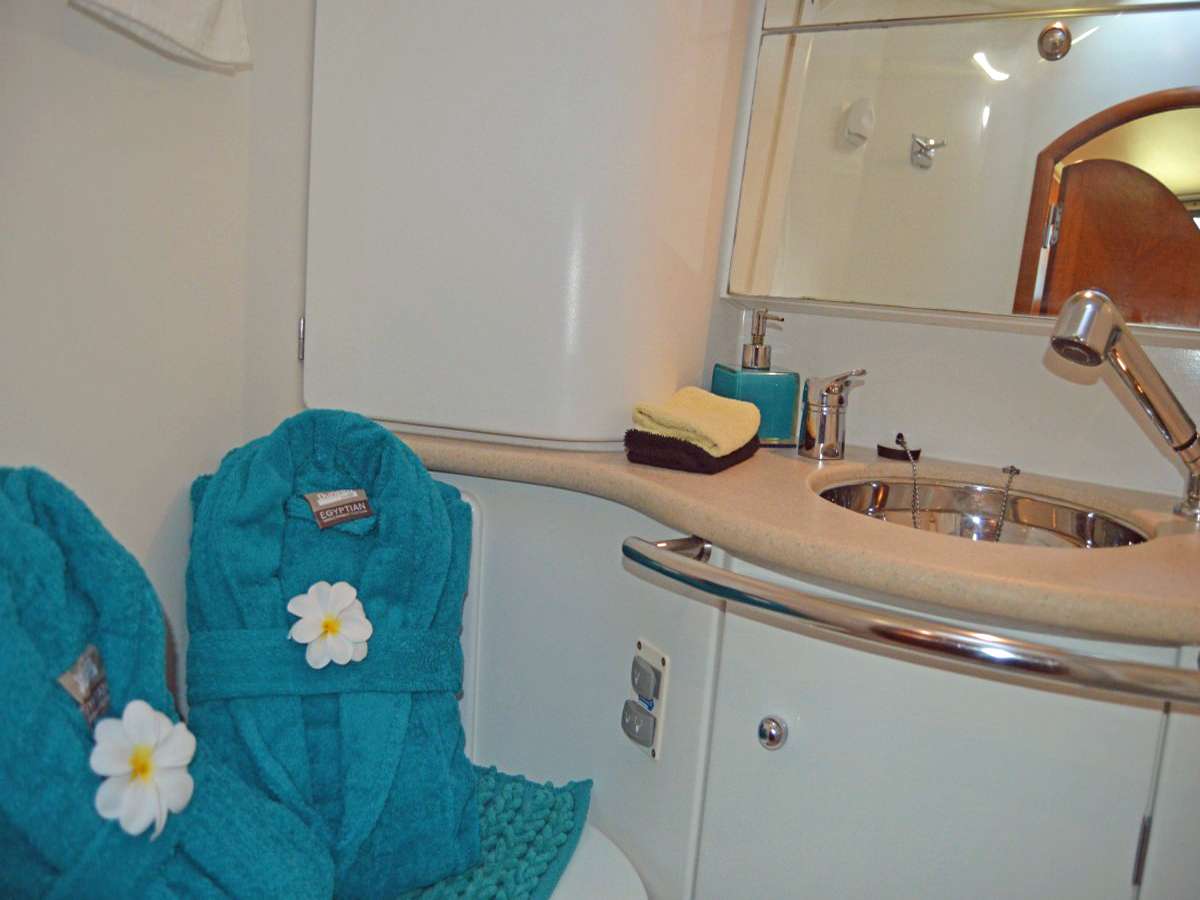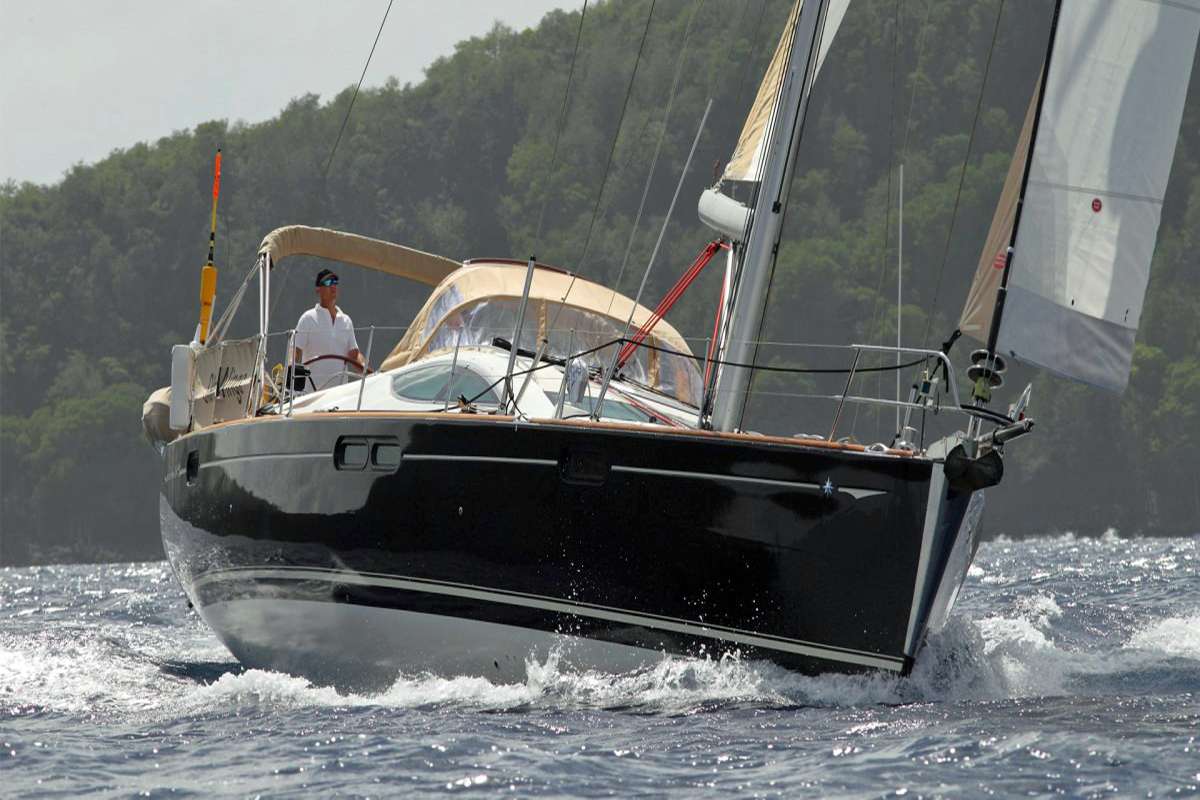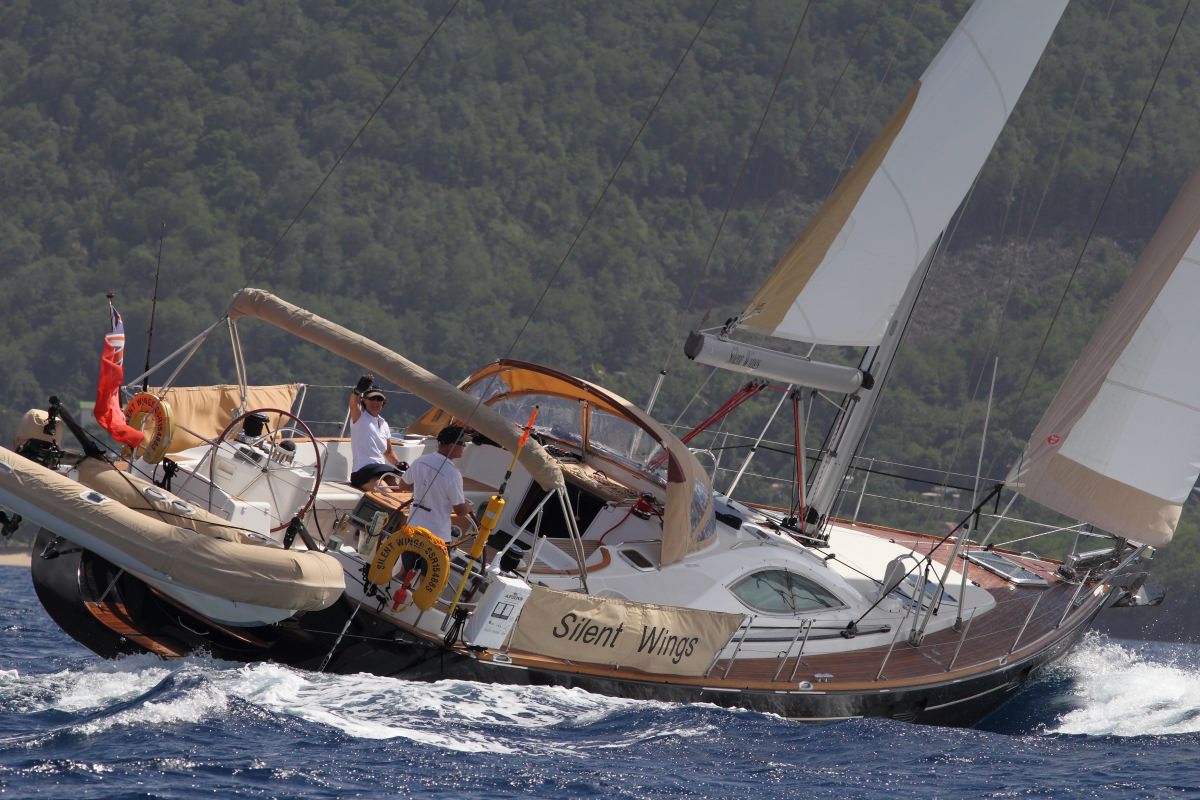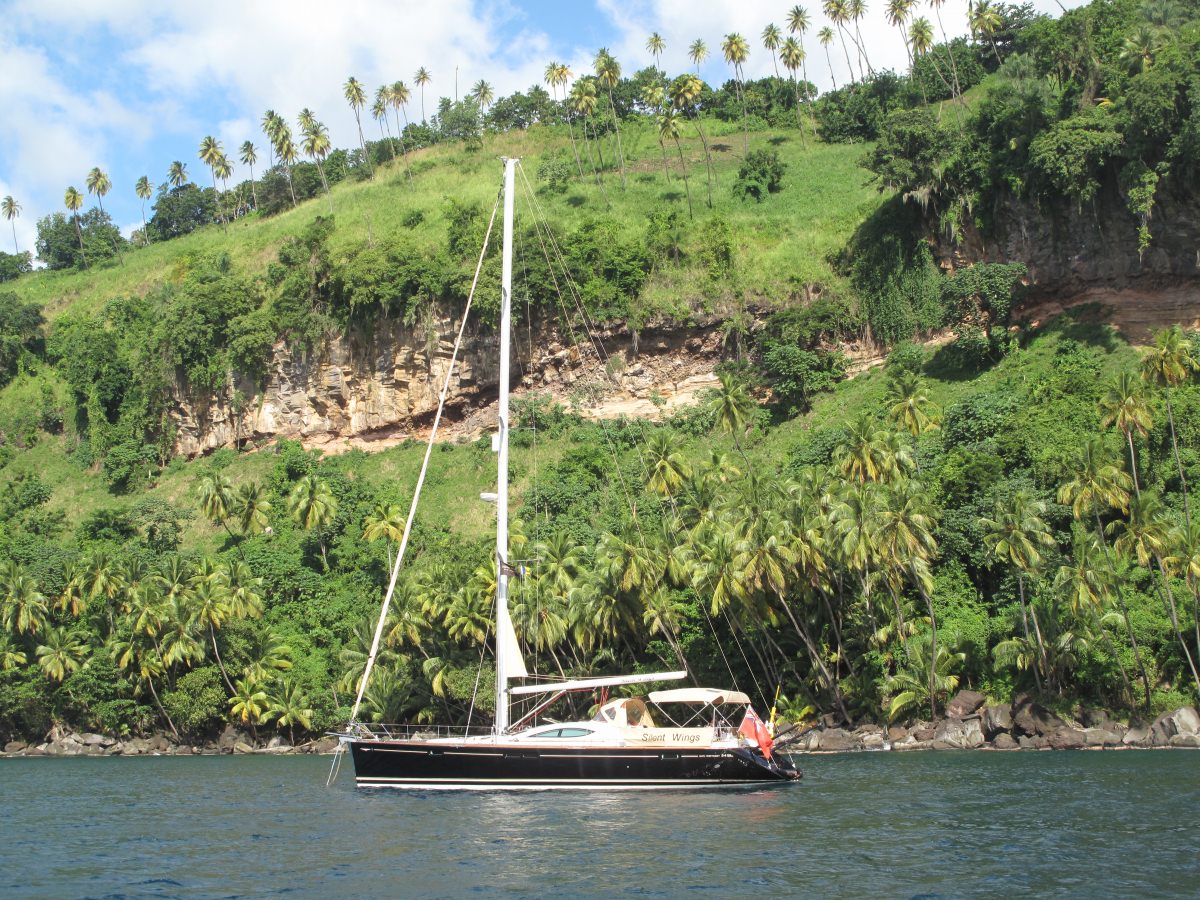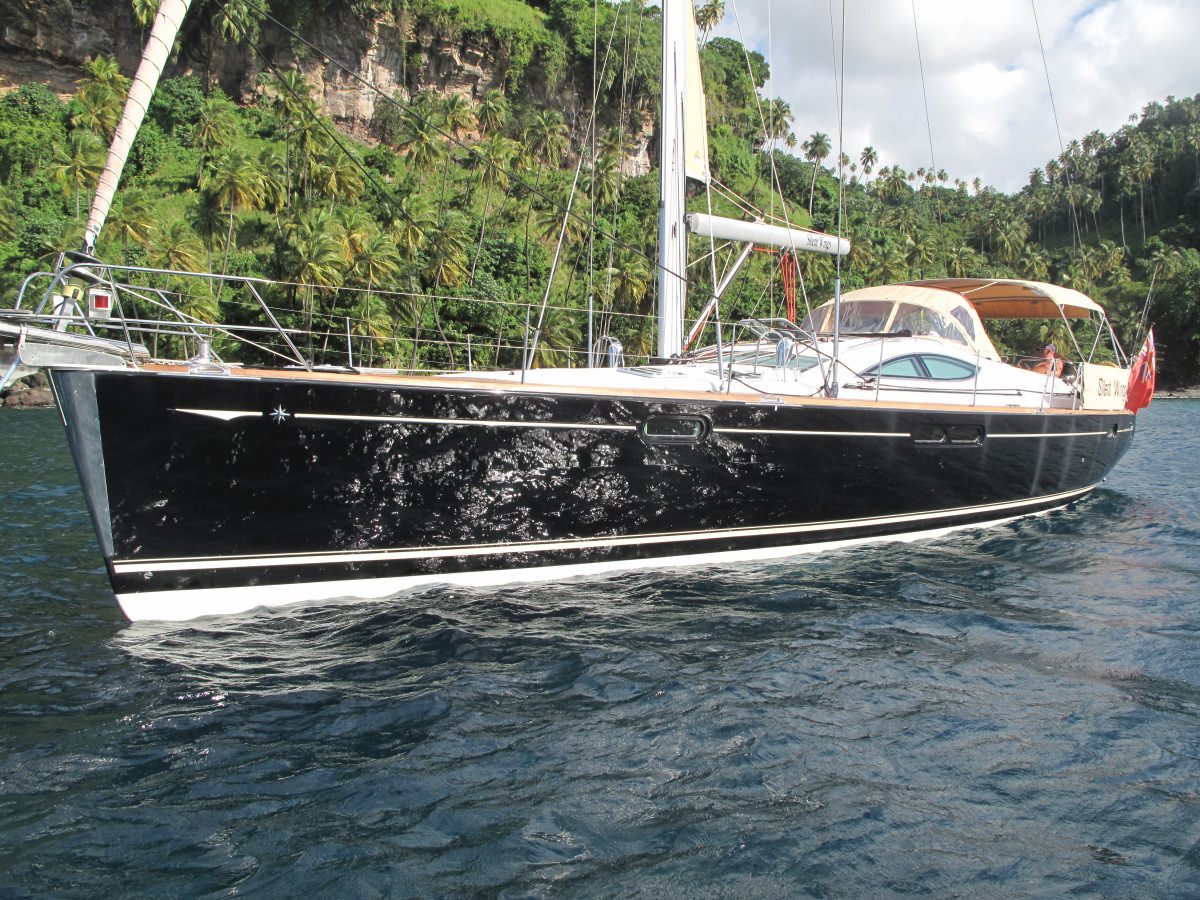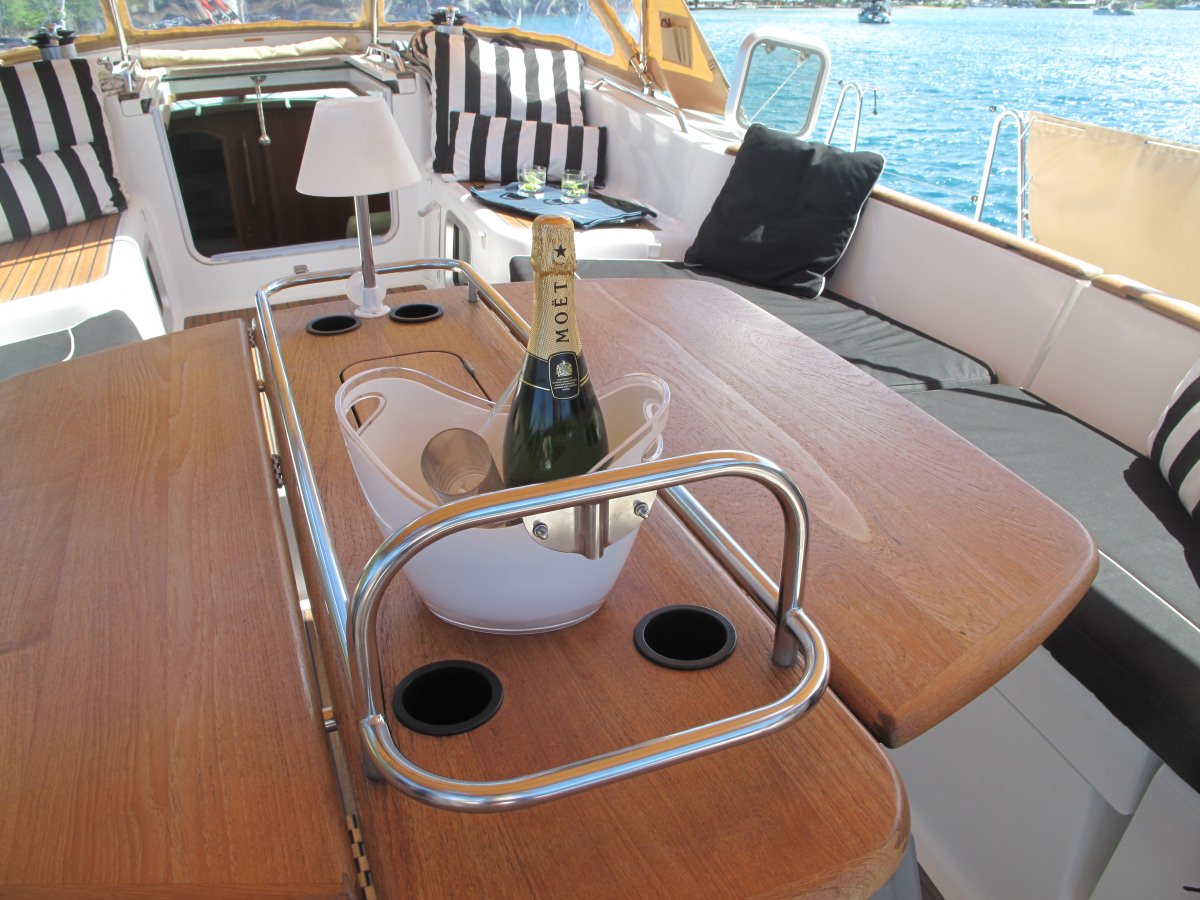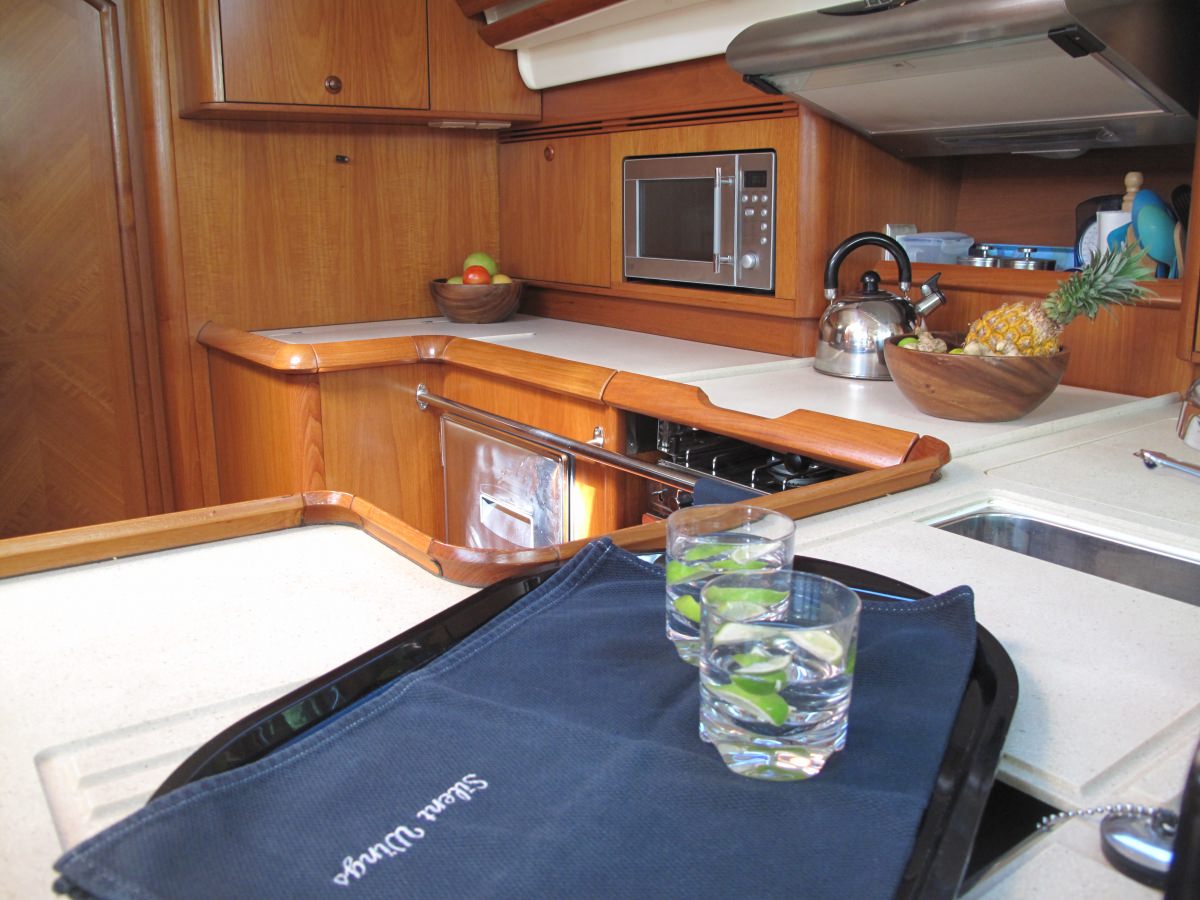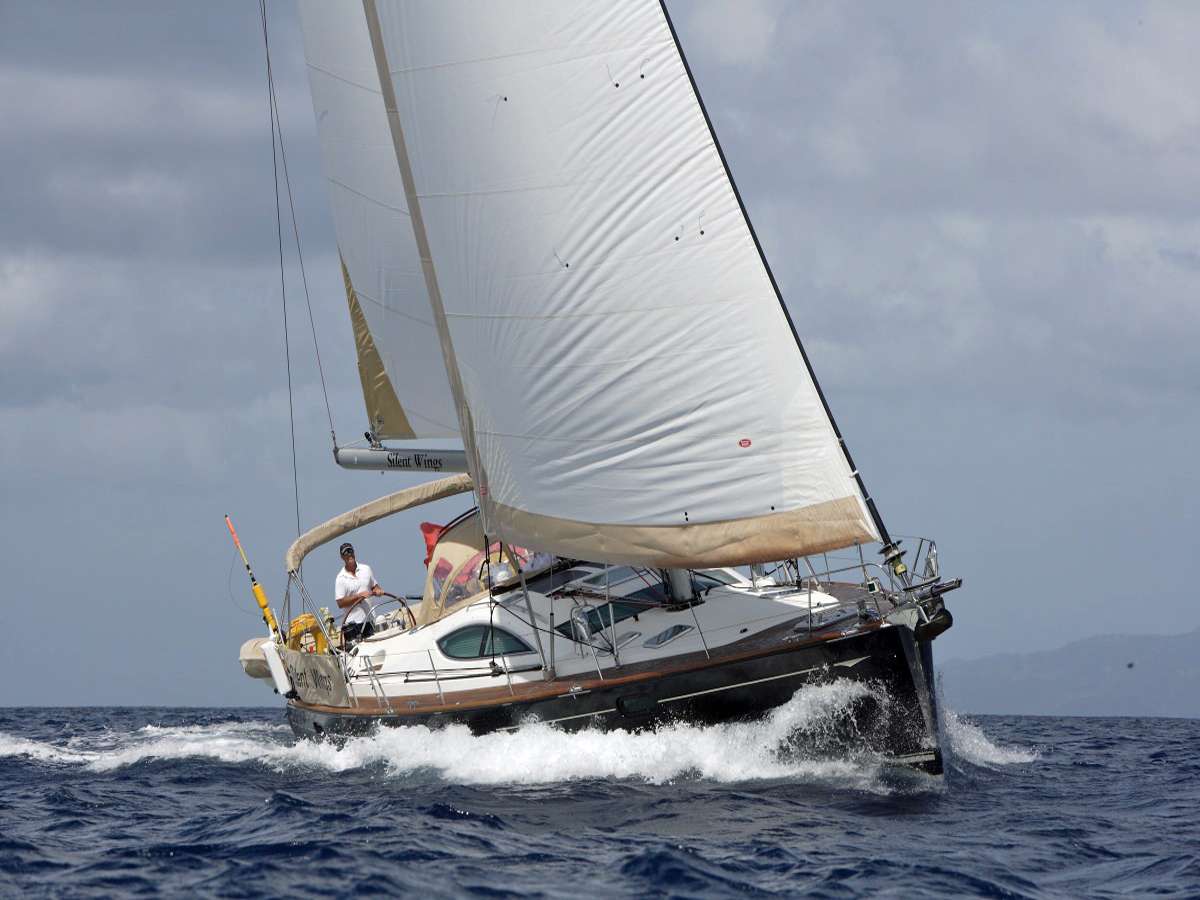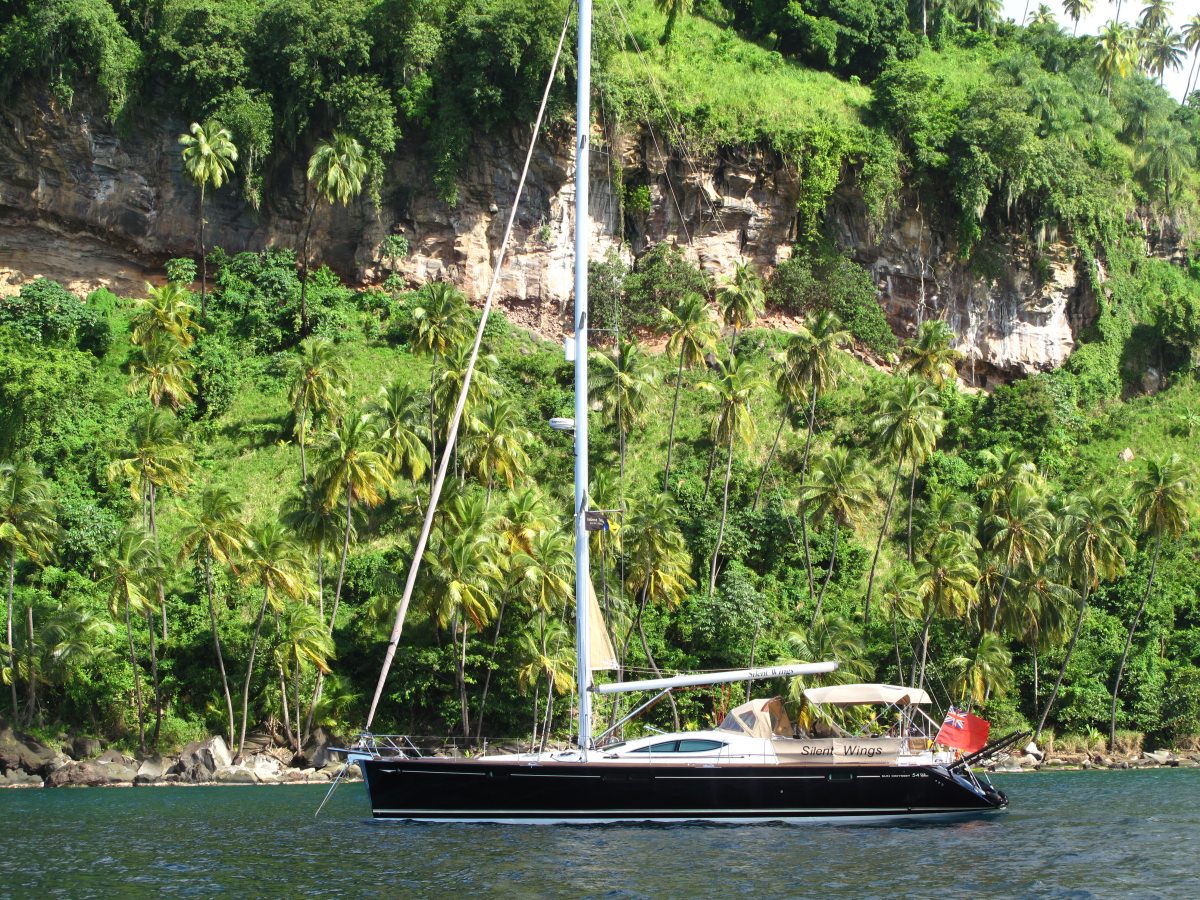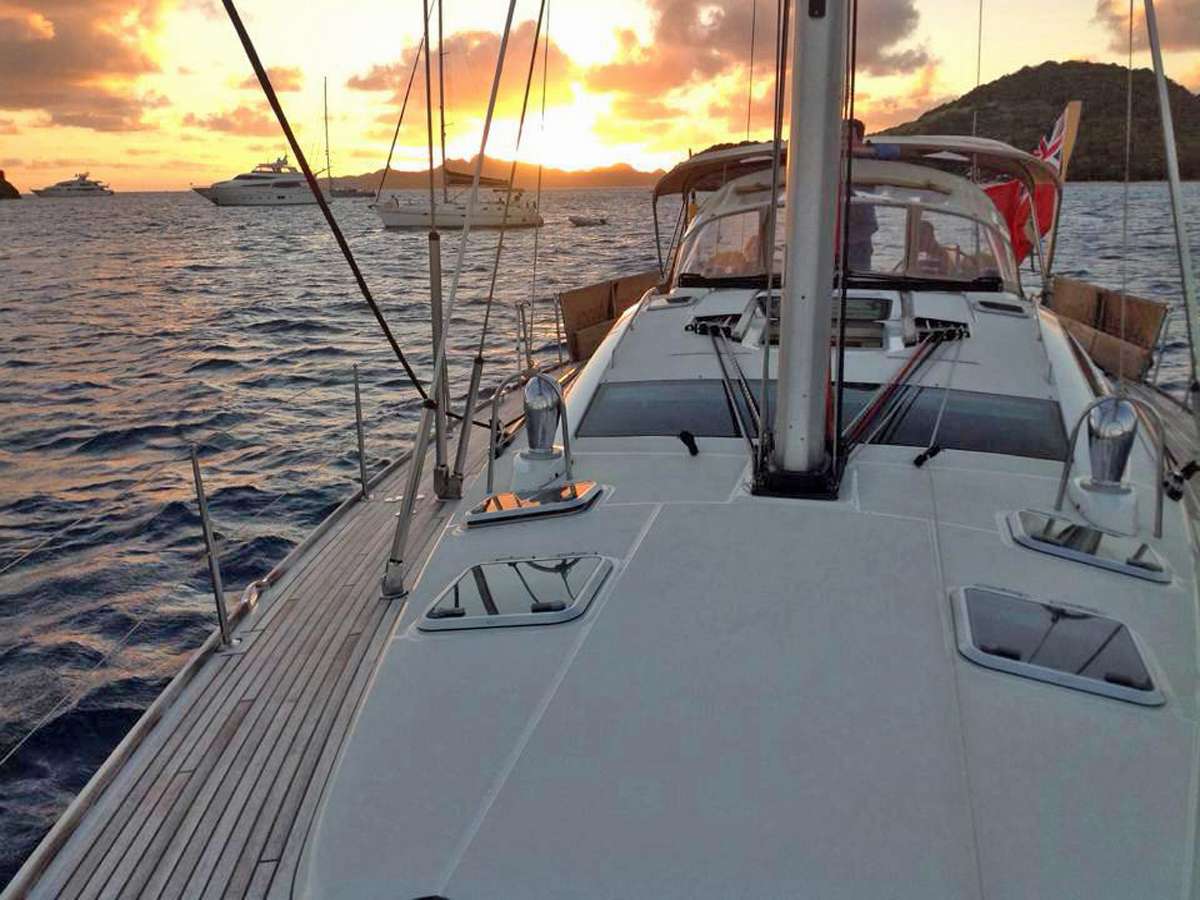 ---
Length:
55
Beam:
16
Draft:
7.6
Guests:
4
Crew:
2
Cabins:
2
Helipad:
No
Jacuzzi:
No
AC:
Full
Year Built:
2008
Builder:
Jeanneau
Max Speed:
9 knots
High Price:
$14,500
Low Price:
$12,600
Captain Name:
Stephen Ellyatt
Captan Nation:
British
Wave Runners:
No
Snorkeling Gear:
Yes
Fishing Gear:
Yes
Onboard Scuba:
Yacht offers Rendezvous Diving only
Yacht Description
Silent Wings a 2009 Jeanneau Sun Odyssey 54 DS, is a fully coded high specification yacht with a visible 'wow' factor, offering smart and comfortable accommodation.
Charter magnificent Silent Wings and let civilization disappear beyond the horizon. Enjoy a flexible choice of destinations and itineraries in the Grenadines, either for long days of sailing or shorter hops to spend more hours anchored of palm-fringed beaches or deserted atolls.
From the moment you step aboard, the elegance and luxury of Silent Wings will bewitch you. You can relax and enjoy a complimentary first night Rum Punch sitting on the roomy deck admiring the stars, and be sure that Captain Stephen and Mate/Chef Sally will be on hand to give a unique and highly personalized service.
Silent Wings is a spacious, fully air-conditioned yacht, and accommodates four guests and two crew in three cabins. The Stateroom located at the bow (front) of the yacht consists of cabin DVD player and ensuite bathroom, electric flush toilets and showers. The remaining two cabins are located at the stern (rear) of the yacht, and offer exceptional headroom, each with ensuite bathrooms and cabin DVD players. All guests will have access to the luxury saloon and an extensive onboard entertainment system.
Sallys wonderful culinary skills will provide a varied menu, with many home-made foods that reflects local fare. Guests also have a choice of drinks on board as well as the opportunity to experience some local bars, restaurants and beach barbecues.
Stephen and Sally are both qualified captains. Whether you are a novice or an advanced sailor, Stephen is always enthusiastic, patient and delighted to provide hands-on sailing instruction and tips.
The Mission of Silent Wings is to give guests a cruise to remember, taking home memories of exhilarating sailing, luxurious accommodation, delicious home cooked meals, exotic bays and anchorages and a real taste of the Grenadines.
Yacht Accomodations
Stateroom forward 7 x 6ft ensuite with walk in shower
Double OR twin aft 7 x 6ft (or 7 x 3ft twins) with wet heads
Electric fans in both cabins
Salon and Cabin headroom 6.6ft
Other Entertainment
1 Hairdryer on board for guest's use
Rear Deck Shower with Hot / cold water
Casual sailing instruction offered.
Beautiful organic Aromatika toiletry products complimentary for guests Onboard Yoga and massage-based 'De-stress and Relax sessions' helps to ensure complete relaxation.
Other Toys
2 Stand up Paddleboards
Noodles
Crew Profile
CAPTAIN STEPHEN ELLYATT

Steve was born in the countryside of Essex, England, the youngest of three sisters and a brother. His earliest memories were family boating adventures that nurtured two passions; his love of sailing and of humankind. "My father was a yachtsman, and I remember sailing from the time I was two years old. Ever since then, the sea has been in my blood. I have taken every opportunity to go to sea in any boat! The ocean is always fascinating, by day and by night!"

While Steve's father worked in Zambia, Africa, during his school years, Steve was educated in England. He attended boarding schools and finishing school. He excelled at sports; rugger, squash, high jump, javelin, and continued playing competitive league cricket until 2005, achieving excellent results every year. Many school vacations were spent in Zambia, and later Steve worked there as an assistant farm manager. In 1980, Steve launched his professional career as an officer in the Metropolitan Police Force of London. He was distinguished in police service until his retirement in 2011. After 30 years of helping humankind, he was free to pursue his other great passion, life on the sea.

In addition to accolades as an officer and a lifetime of sailing experience, Steve has a lengthy list of marine certifications. Guests aboard Silent Wings are in extremely capable hands. Steve is also a superb host. He and his amazing wife, Sally, have been sharing their beloved Caribbean with discriminating charter guests for nearly a decade. Steve says, "Our philosophy is to host a high-quality bespoke charter service with discreet attentiveness, and interactive where appropriate." Guests say, "Words can't begin to describe how much we enjoyed our days sailing with you! It truly was beyond our wildest dreams and expectations."

CHEF SALLY ELLYATT

Sally was born in Kiombi, Tanzania, and lived in Africa, the U.K. and Portugal as a child. Her father worked for the British Foreign Office of Agriculture, Fisheries and Food in East Africa, advising on local needs. Sally says, "My first experience with boats was in dugout canoes, where hippos are the main risk in the water!" They returned to the U.K. when she turned six, but the connection to water played an important family role forever after.

Sally was educated in England. After achieving an Honors Degree in Economics from Kent At Canterbury University, she accepted a corporate position in London. Three years later, Sally and Steve's daughter Charlotte was born, with a potentially fatal allergy to nuts. In an effort to remain with her, Sally completed a post-graduate Montessori Teaching qualification and opened her first of four Children's Nursery/Preschools. Today, Sally's charter guests benefit from her many years of research and dedication to well-being and special needs. Her expertise in diet and nutrition, and training in Reiki, massage, aromatherapy massage and yoga, allows her to offer guests a vacation of exquisite meals and blissful relaxation.

In addition to Sally's coursework in nutrition, provisioning and cookery, she is an expert mariner. She has completed courses for RYA Day Skipper, RYA Coastal Skipper, Sea Survival and First Aid. She happily teaches guests to trim the sails, or stand upright on a paddleboard. However, her greatest passion is sourcing (straight from the farm) and preparing fresh, organic meals. She says, "I bake all our bread and make all our jams and preserves. I bake banana bread, coconut cake and so on!" With all that fabulous food, it's a good thing that for most guests, swimming a few pre-breakfast laps around SILENT WINGS in the balmy Caribbean Sea is also absolutely delicious!

CREW INTERVIEWS:

CAPTAIN STEVE ELLYATT
WHAT WAS YOUR FIRST SAILING EXPERIENCE?
Rigging up a bathtub with an oar as a mast and a blanket as a sail and pushing off down a river.

IS THERE ONE SPECIAL PORT YOU'D LIKE TO REVISIT?
I'd like to revisit Nuka Hiva in French Polynesia, mid Pacific, a verdant mountainous island where the ancient Peruvians landed many centuries ago.

WHAT MAKES YOU A GREAT CHARTER CAPTAIN?
As one of our guests commented, I sensitively manage guests and expectations which is a key component of being a great charter captain. Preventative maintenance, exceptionally high standards of presentation, and being minutely and discreetly alert to guests needs at all times makes for trouble- free charters. Nothing is too much trouble.

WHAT IS THE FAVORITE TOY ONBOARD?
I could say the stand-up paddle boards or the snorkeling gear, but best of all is the fishing gear, with which I recently landed a 20kg Wahoo measuring 5'6" long! Take a look at our photos!

WHAT IS YOUR FAVORITE SPOT IN THE GRENADINES?
Petit Tabac, where charter guests can feel that they are on their own special paradise island. Very romantic!

WHO WOULD YOU BE THRILLED TO HAVE ABOARD?
Keira Knightly, because she could show me where the rum is hidden on Petit Tabac!

CHEF SALLY ELLYATT

WHAT INSPIRED YOU TO BECOME A CHEF?
Born and brought up in Africa, I developed a love of locally sourced ingredients. I am passionate about using fresh produce in my cooking. That maximizes taste, aroma and of course nutritional value.

WHAT IS YOUR FAVOURITE CULINARY STYLE?
It would be a shame to be in the Caribbean and not to make the most of the wealth of wonderful flavors and aromas available. I use locally sourced foods to create the menu. Organic Grenada chocolate, nutmeg and ginger, fresh fruits and herbs, fresh caught yellow fin tuna and wahoo, the list is huge, but the key is everything is fresh, from local producers of consistent quality. The result is delicious, as you can see from our testimonials!

DO YOU CATER TO SPECIAL DIETS?
Absolutely! I have personal experience with special diets. My daughter has a serious peanut allergy. Also, I previously managed the kitchens for a group of four children's nurseries. However, the challenge in the Caribbean is proper provisioning, so I ask for as much advance notice as possible.

WHAT IS YOUR FAVORITE SPOT IN THE GRENADINES?
There are so many beautiful and unique bays, islands and coves, that only a smaller yacht can access. Anse La Roche is a favorite bay in Carriacou, with room for only a couple of yachts, and SILENT WINGS is usually the only one there It is a paradise for snorkeling and swimming, watching iguanas stroll along the beach, and turtles who come to lay their eggs.

WHAT ARE YOUR HOBBIES?
I am passionate about well-being. The menus and aromatherapy products that we have specially made for SILENT WINGS in Devon, UK, reflect this. I am certified in Reiki, massage, and aromatherapy. I also adore horses and own two international show jumpers in training in the UK. Travel is in my blood and I adore meeting people from around the world.

WHO WOULD YOU BE THRILLED TO HAVE ABOARD?
I would love to host a group of young songwriters or artists on a cruise of the Grenadines with a view to provide a creative opportunity. Music and artwork that reflect and share with others, the beauty and uniqueness of the islands.



Crew Profile