Inquire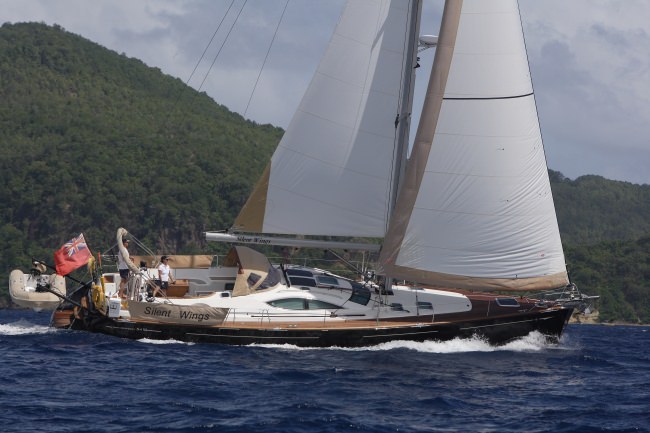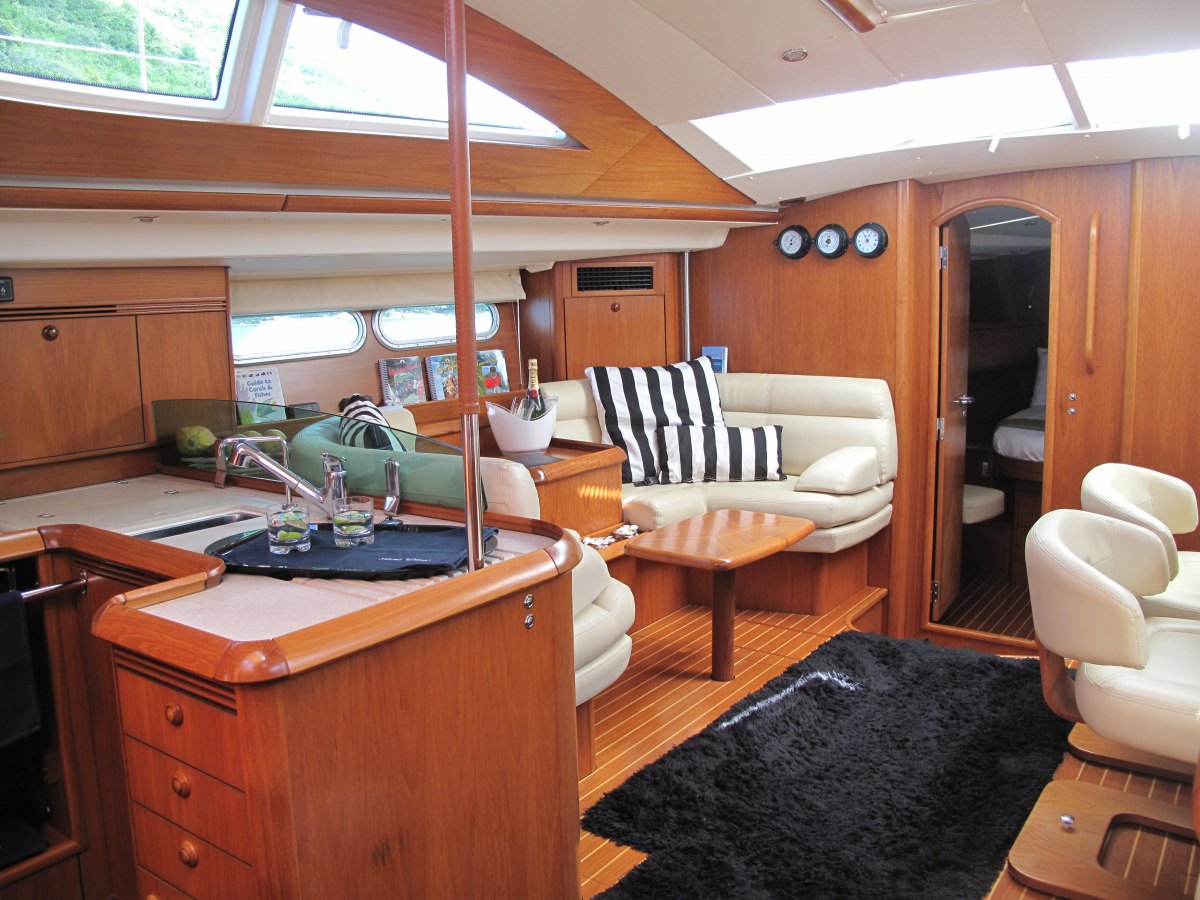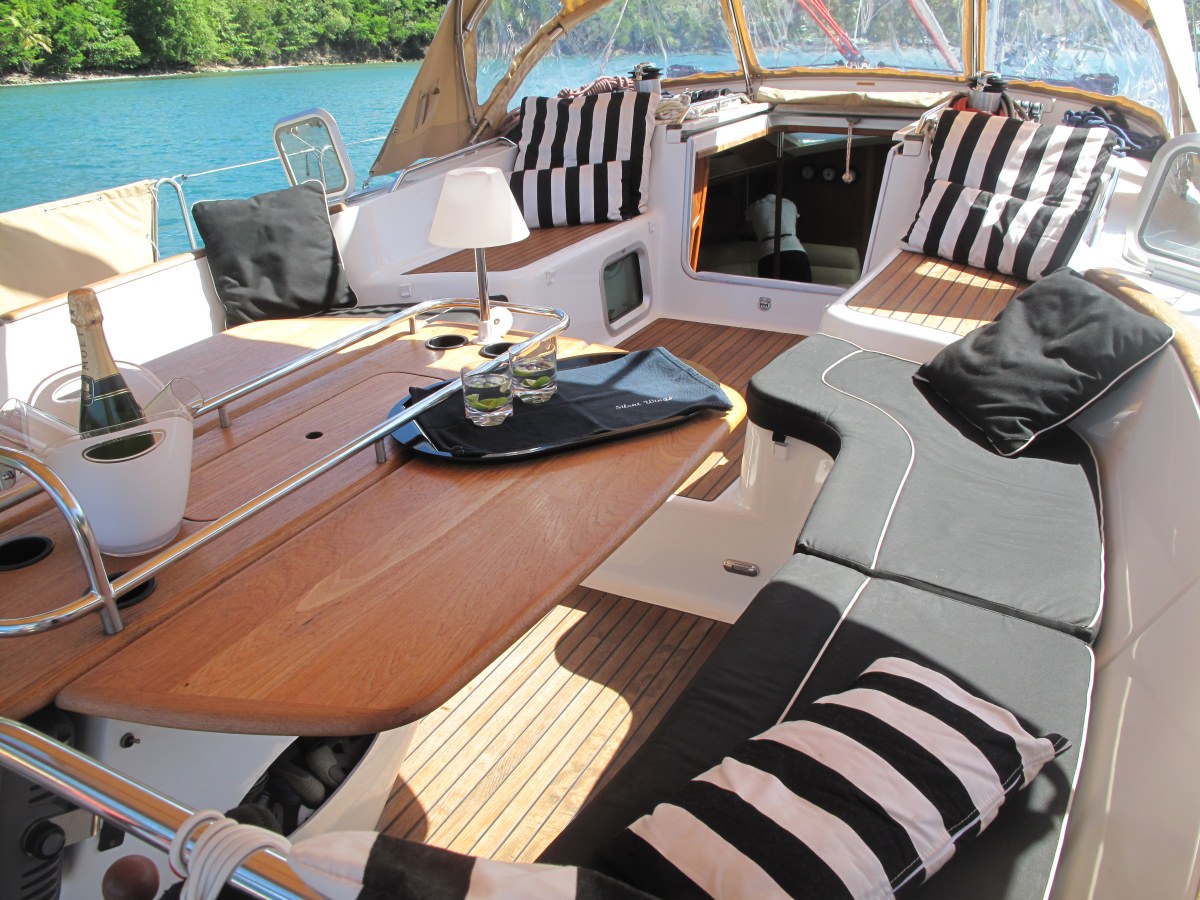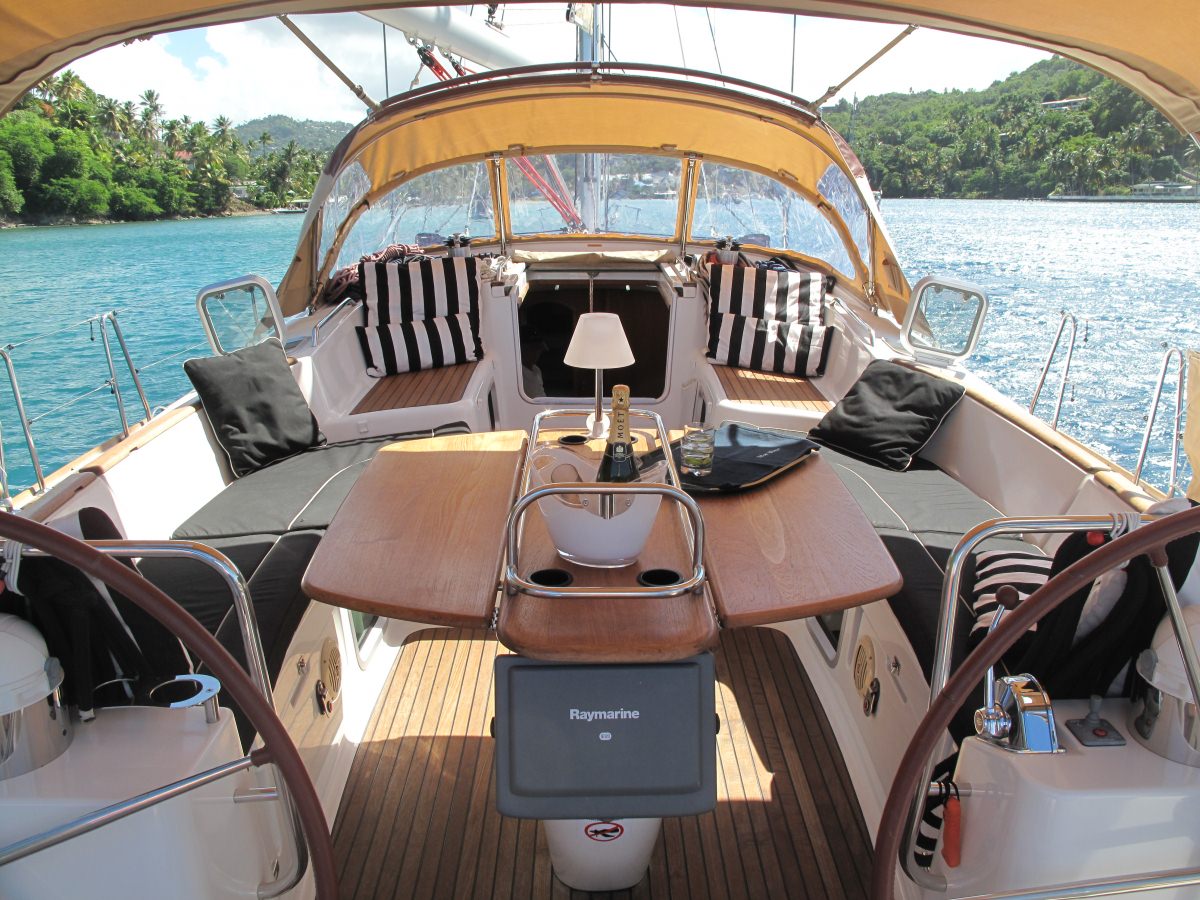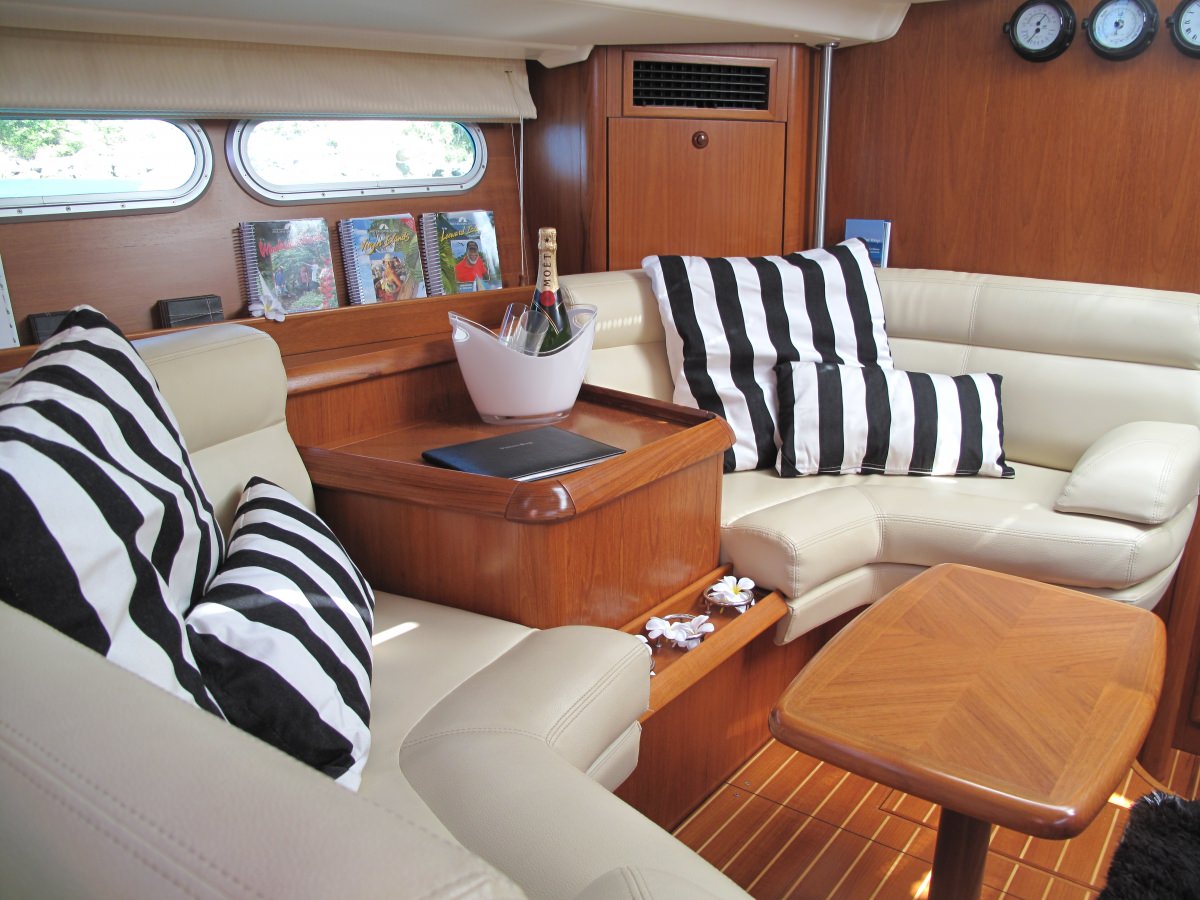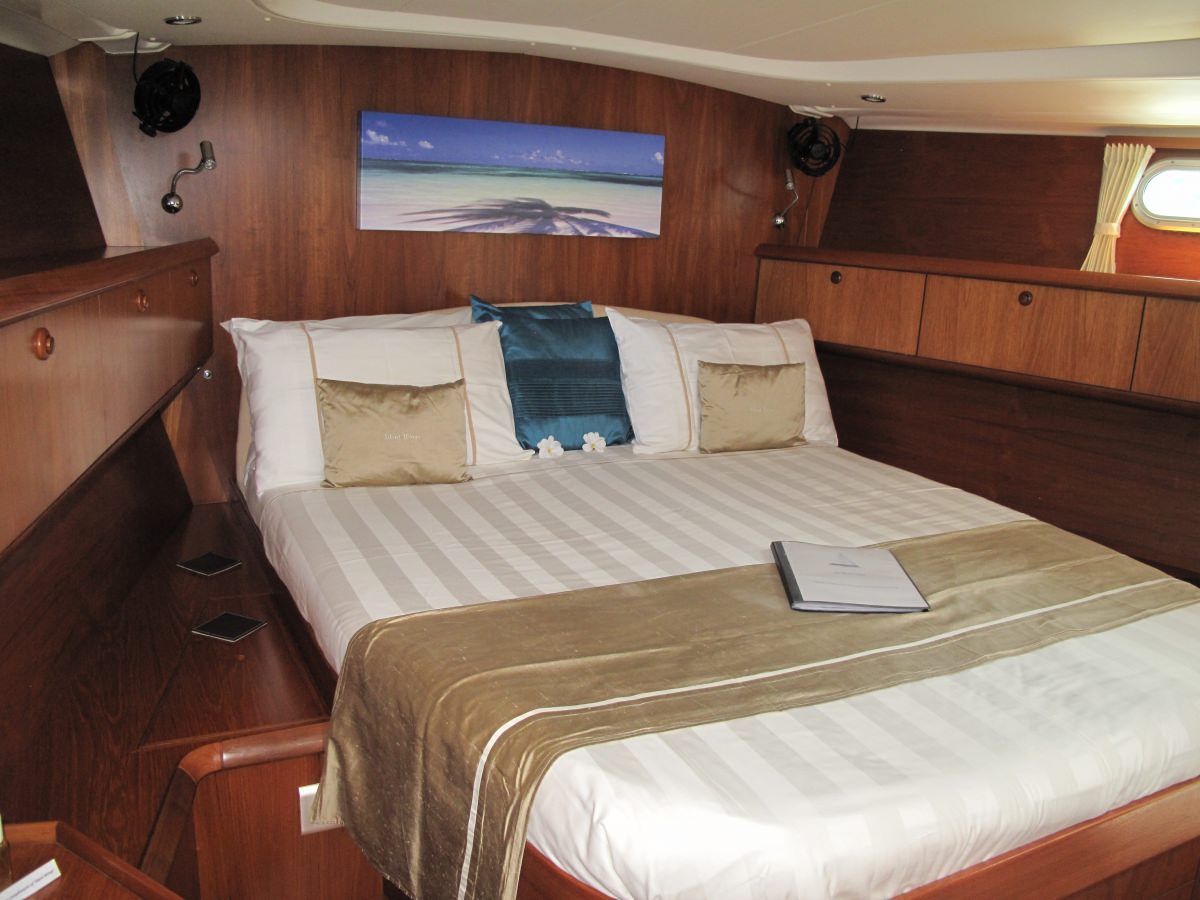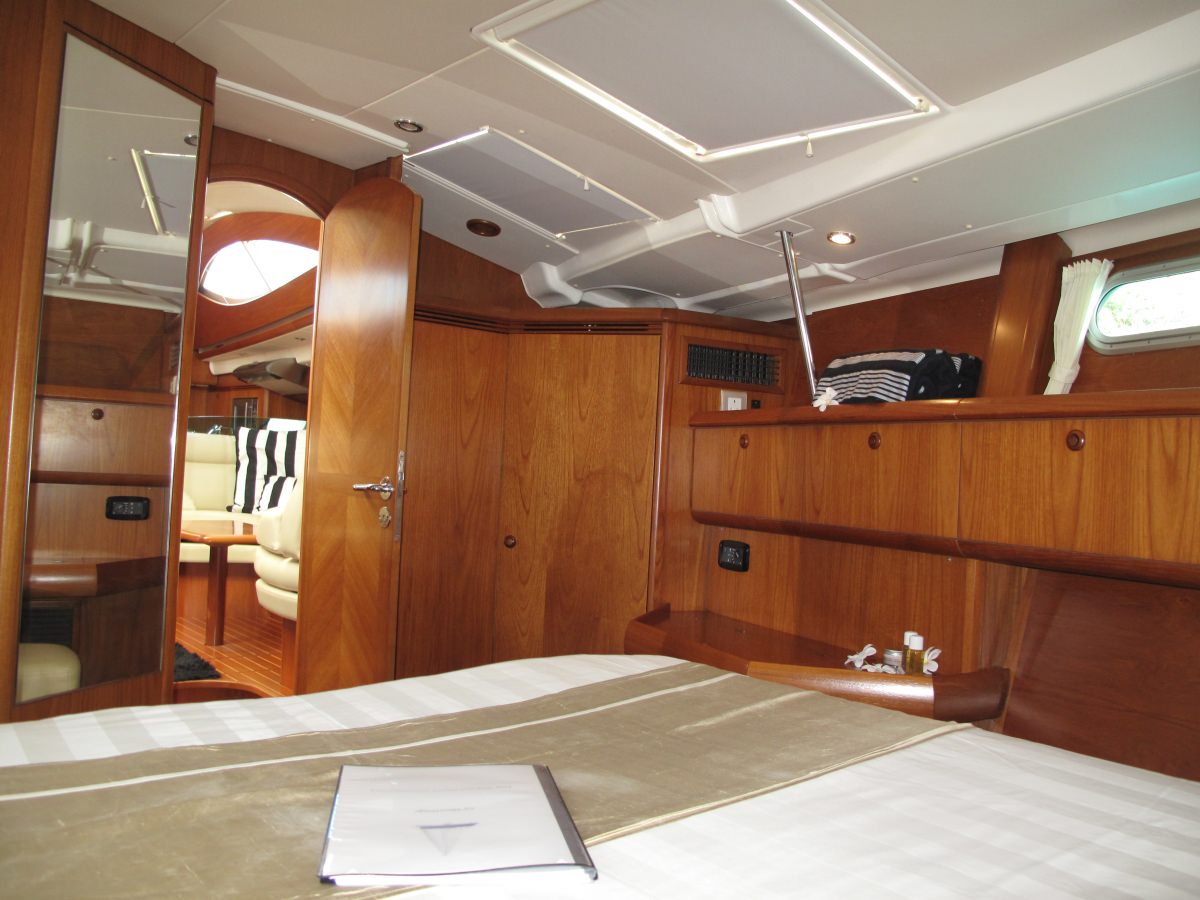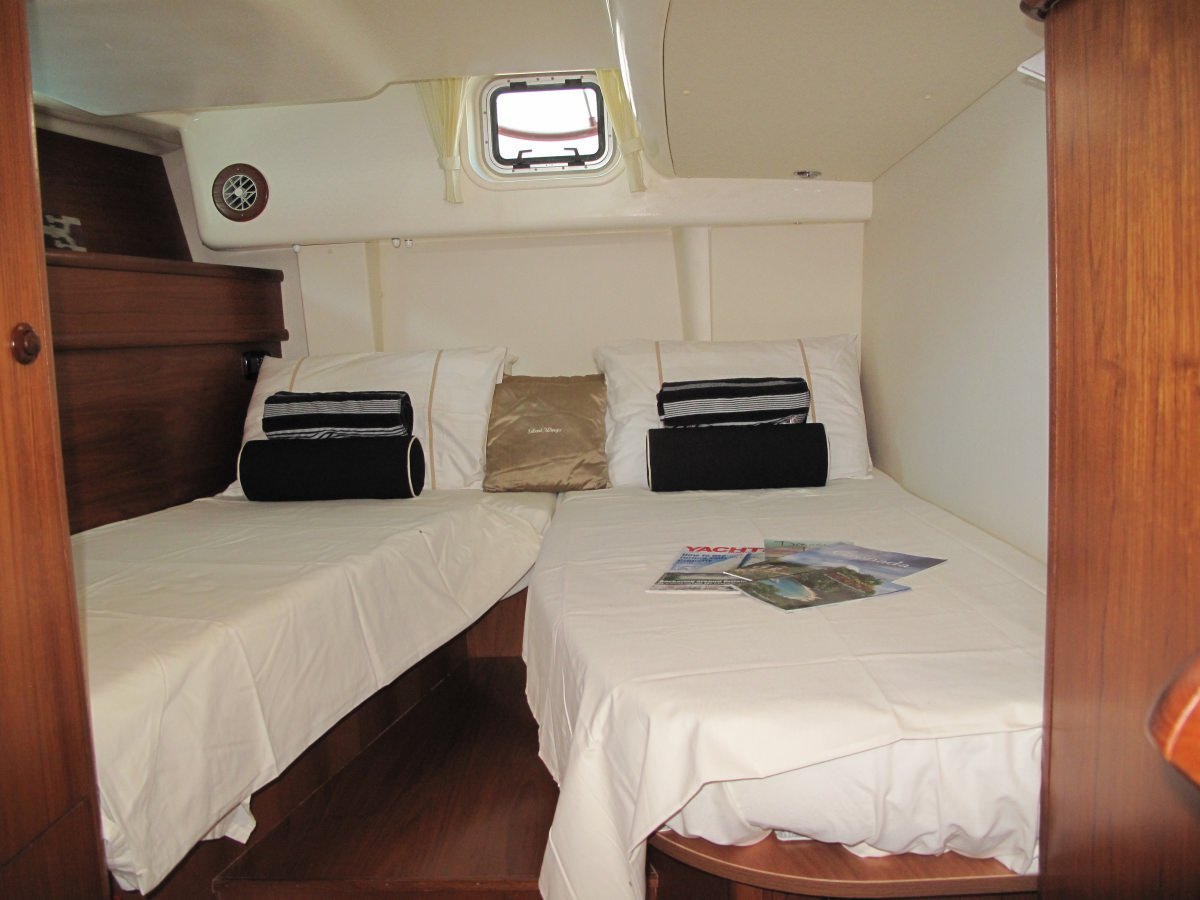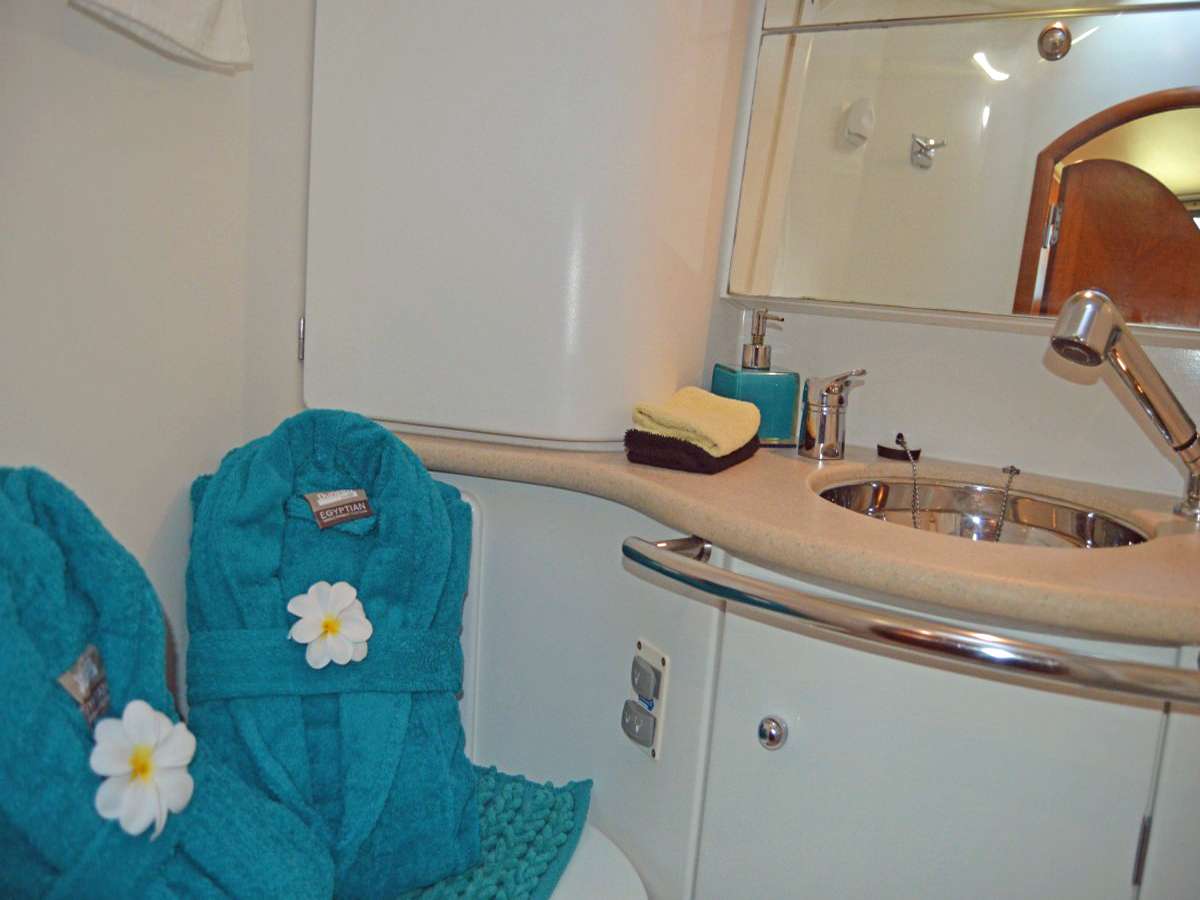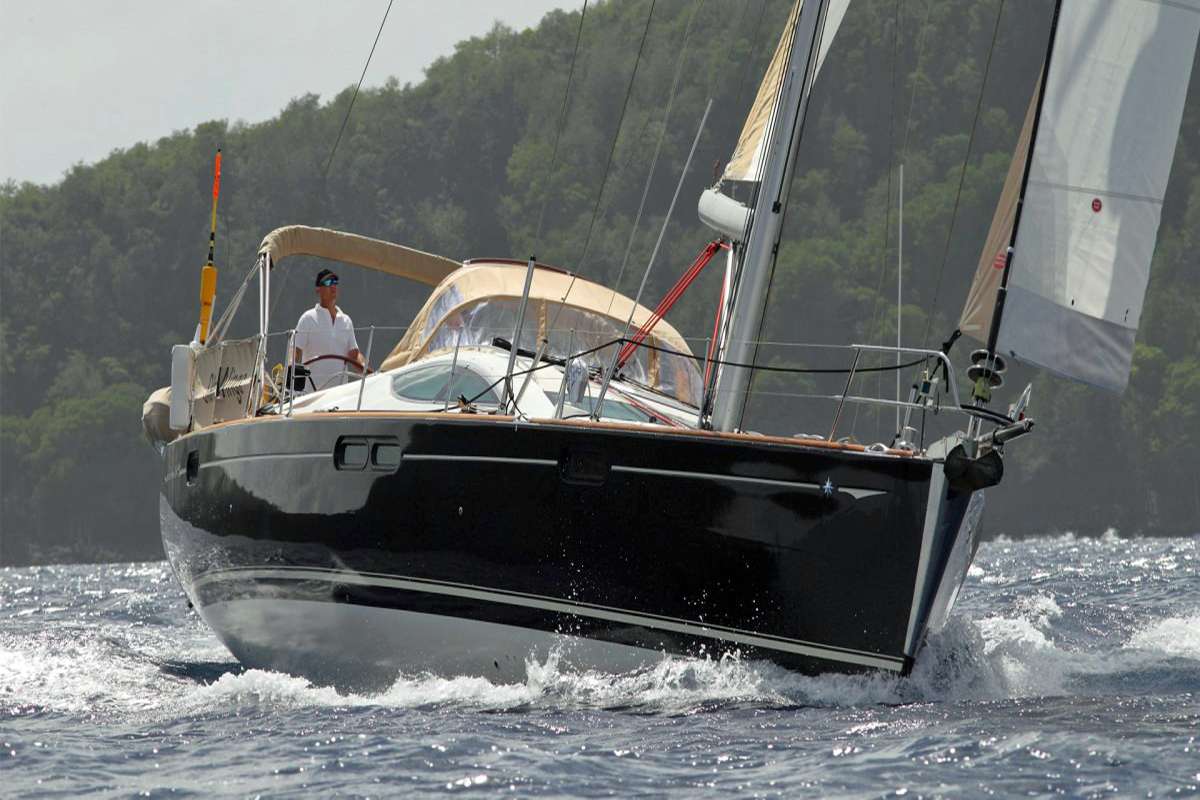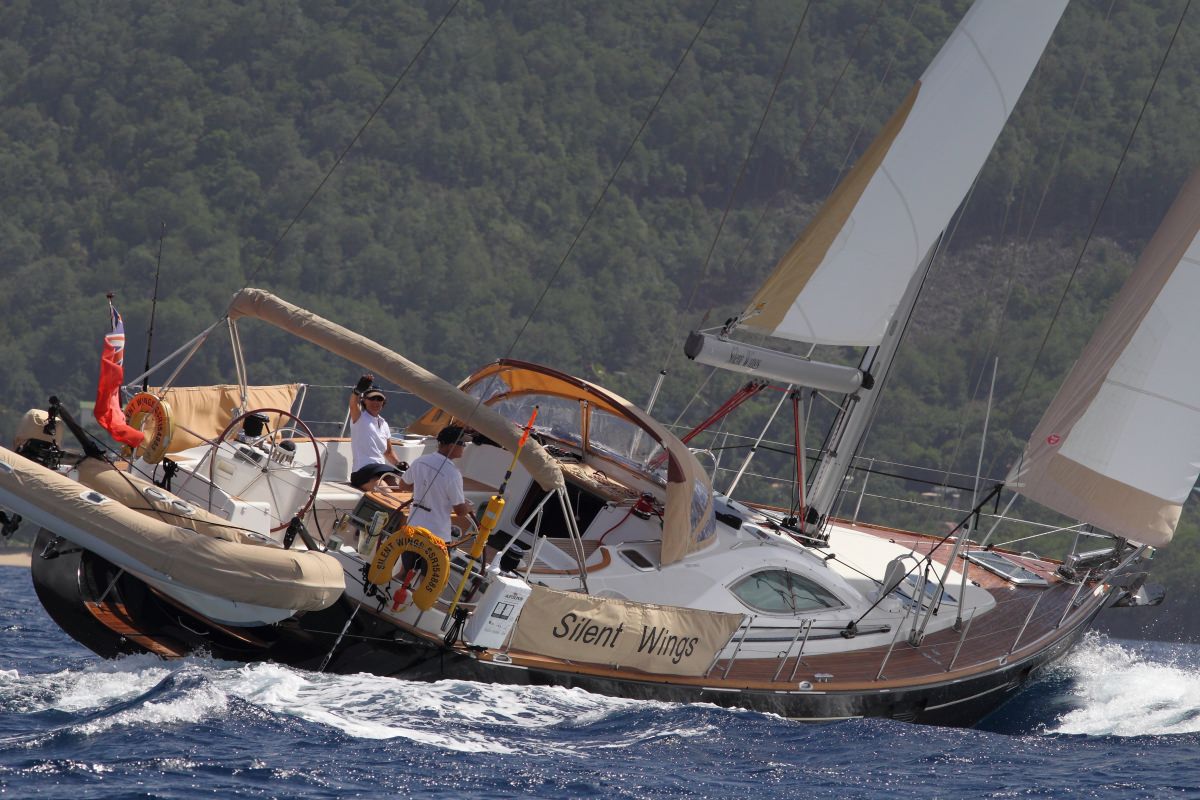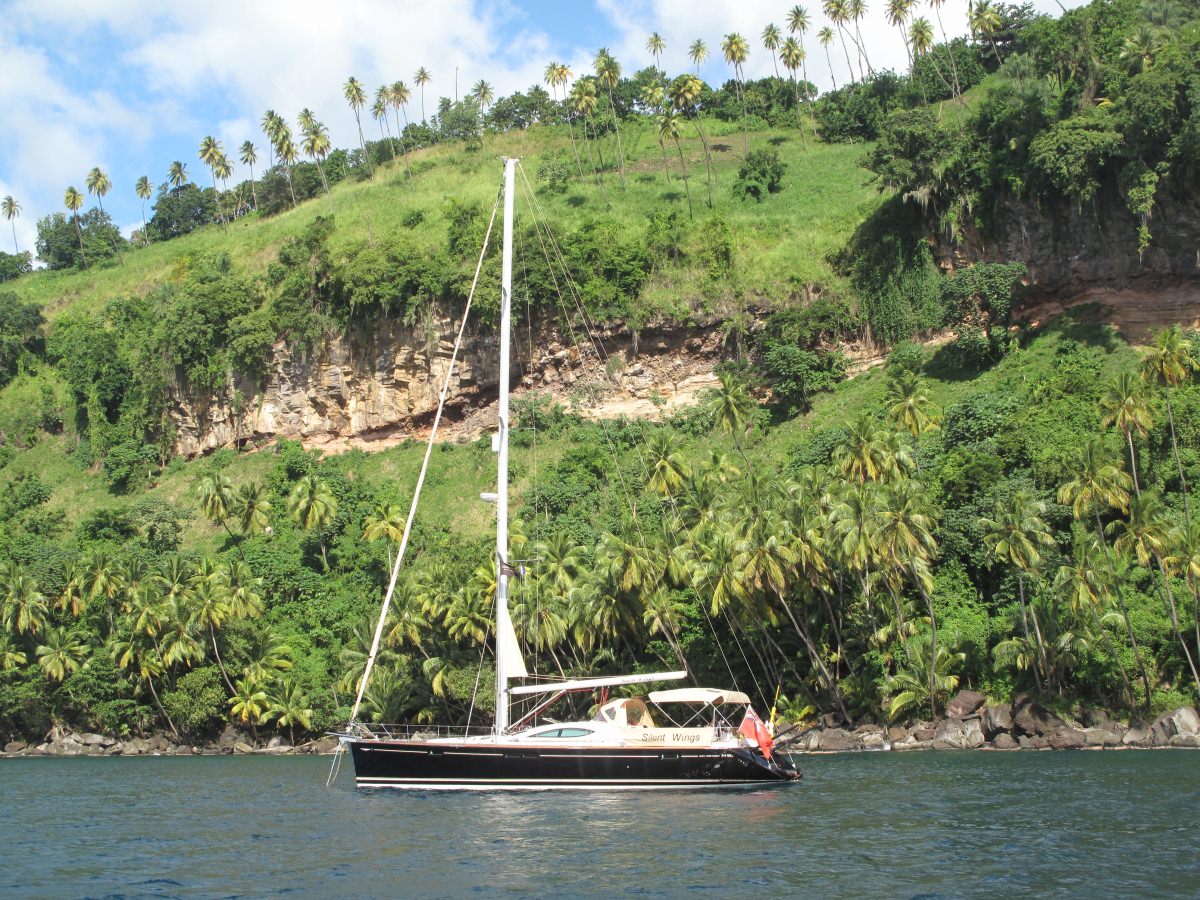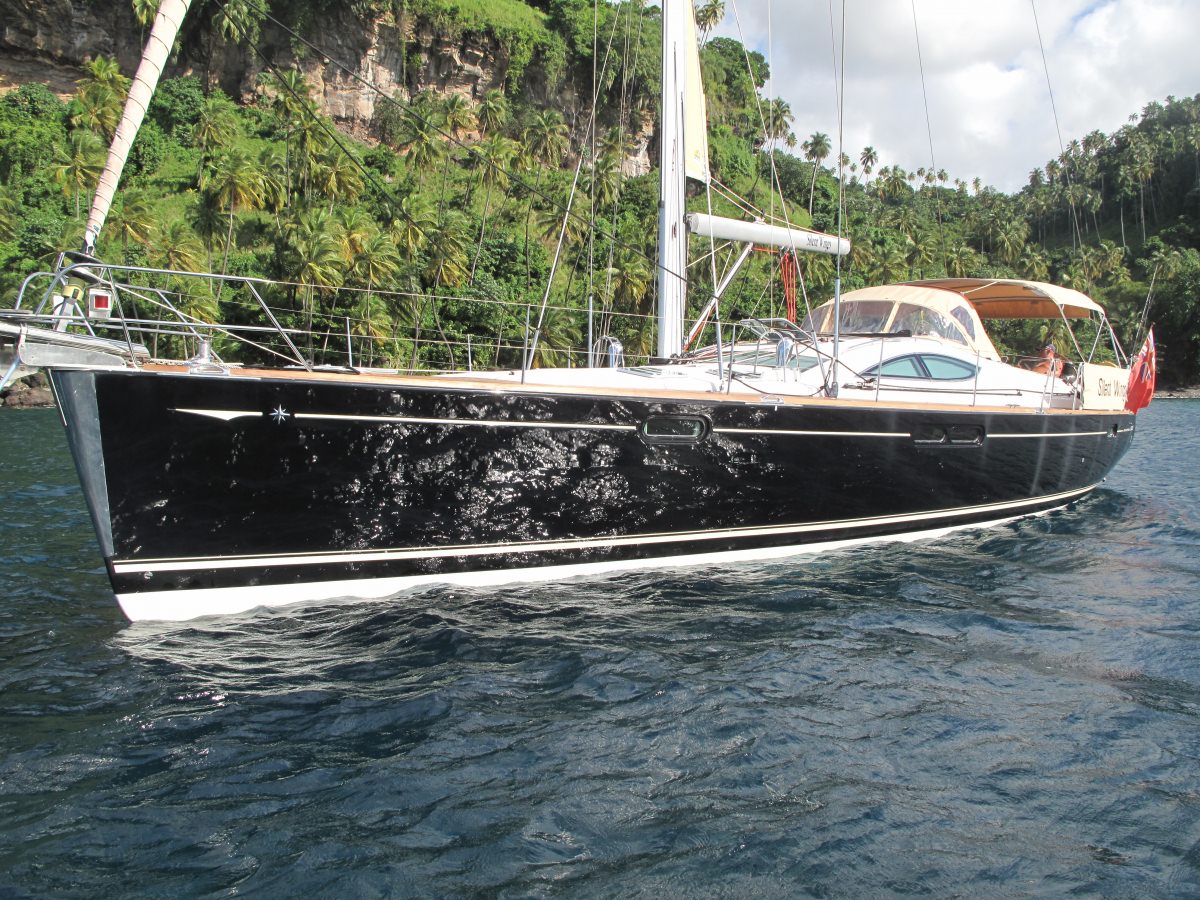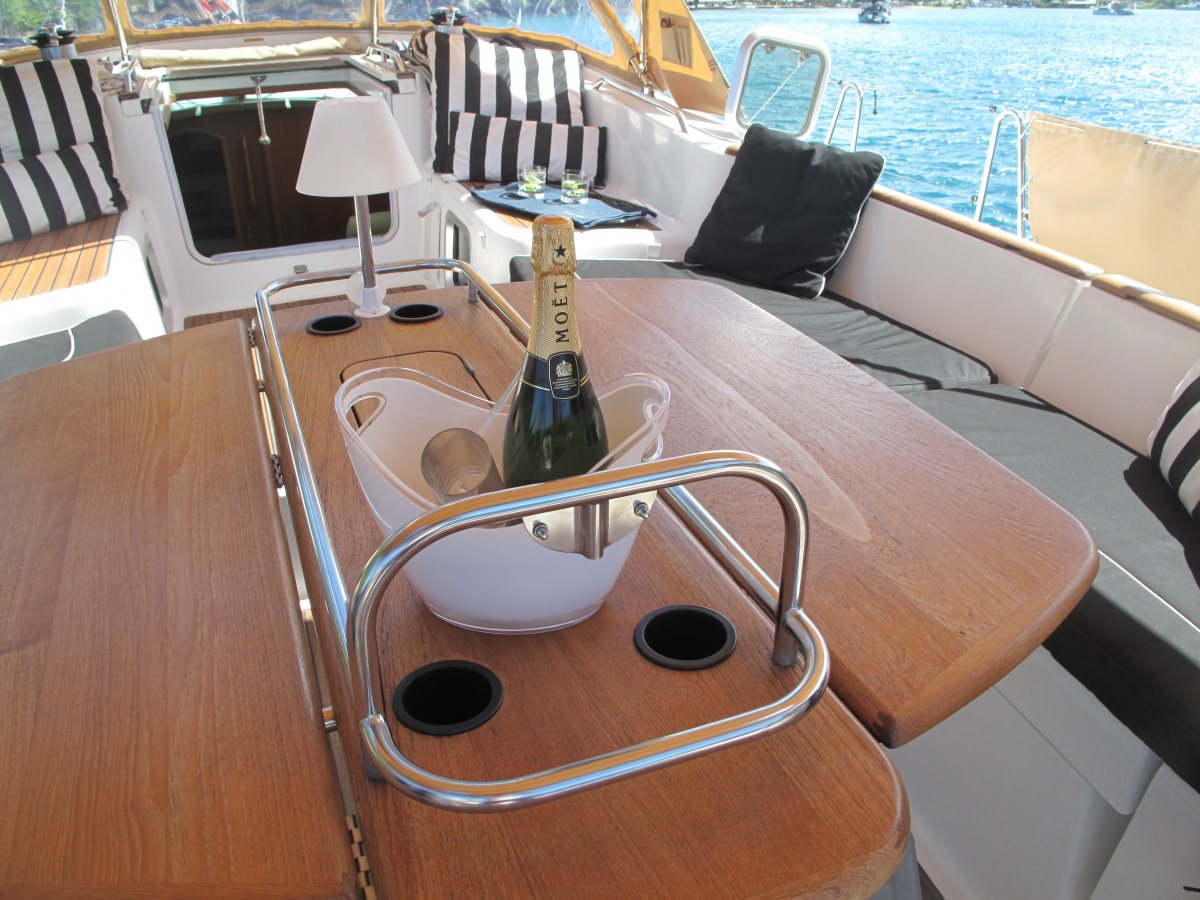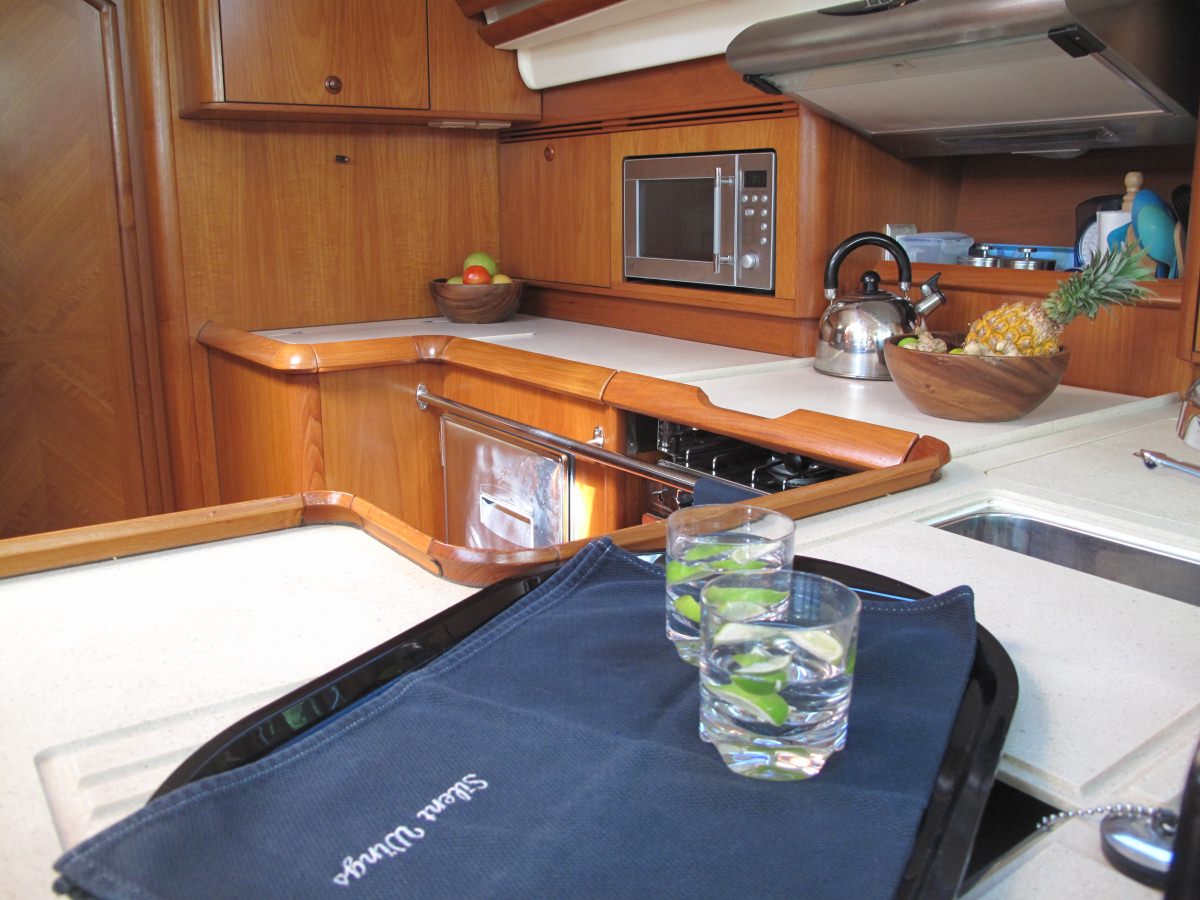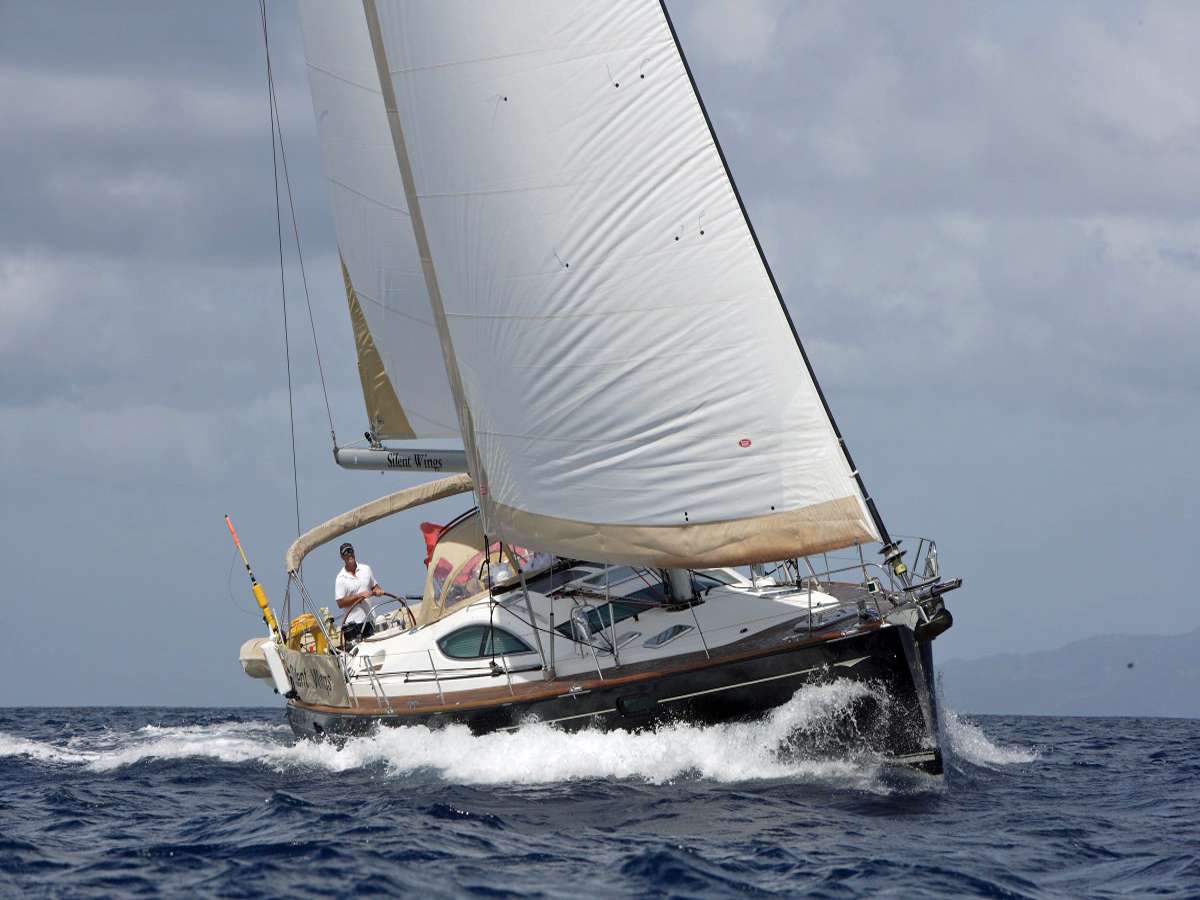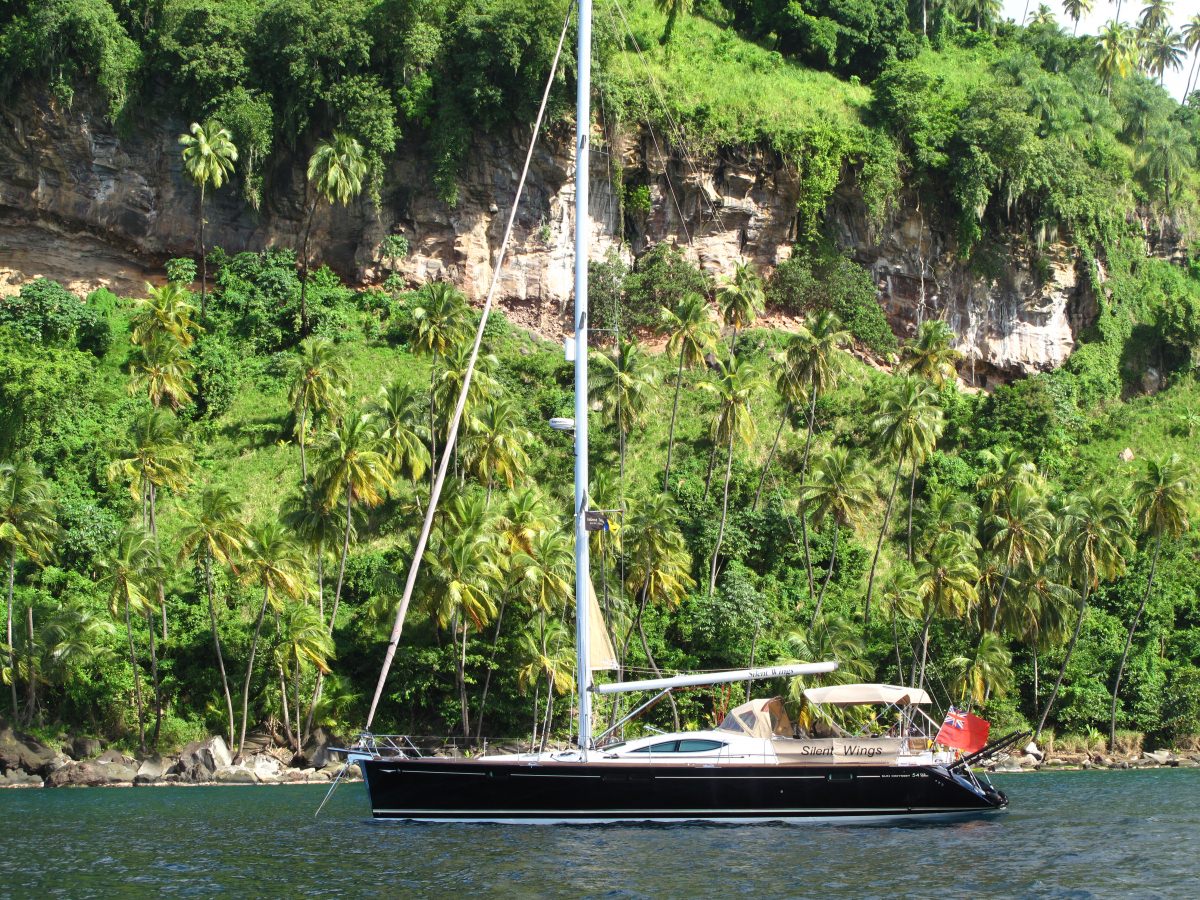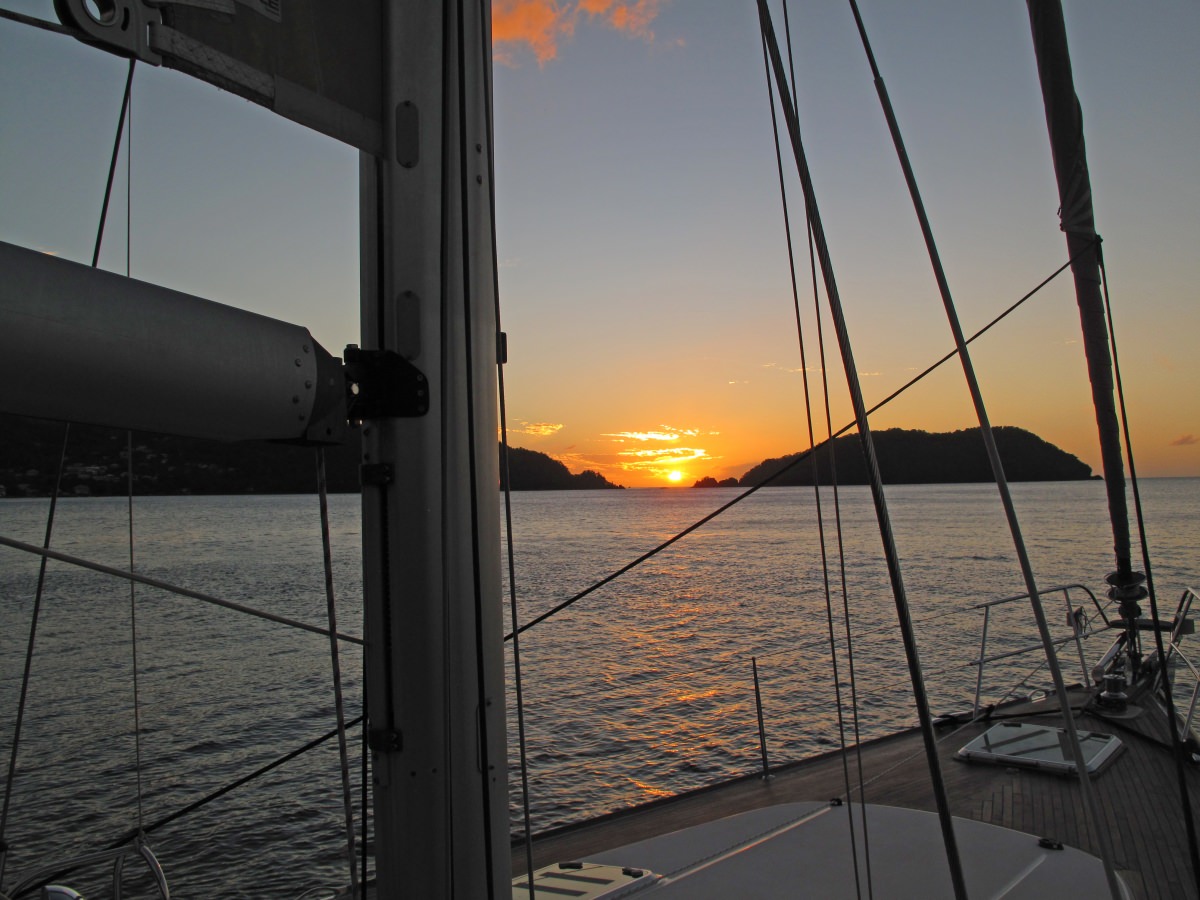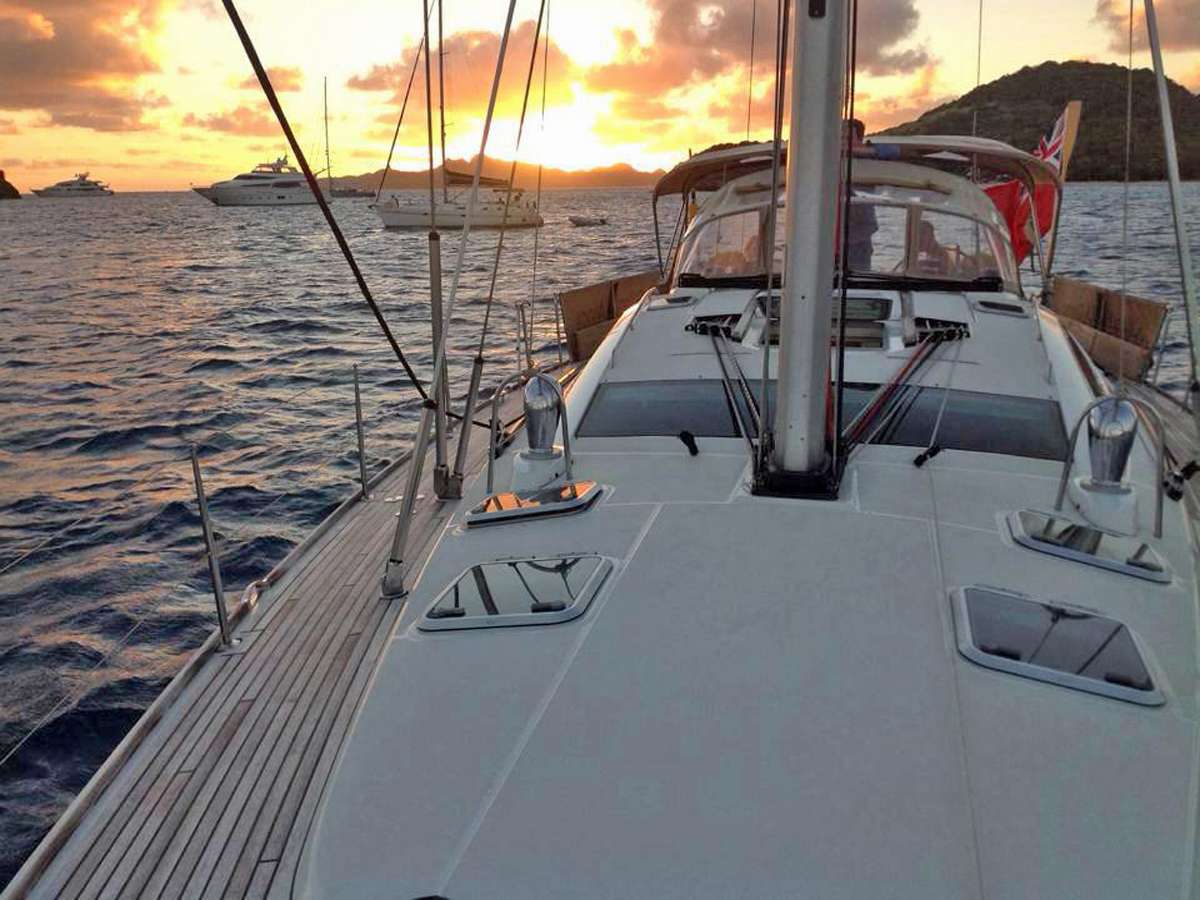 ---
Length:
55
Beam:
16
Draft:
7.6
Guests:
4
Crew:
2
Cabins:
2
Helipad:
No
Jacuzzi:
No
AC:
Full
Year Built:
2008
Builder:
Jeanneau
Max Speed:
9 knots
High Price:
$14,500
Low Price:
$12,600
Captain Name:
Stephen Ellyatt
Captan Nation:
British
Wave Runners:
No
Snorkeling Gear:
Yes
Fishing Gear:
Yes
Onboard Scuba:
Yacht offers Rendezvous Diving only
Yacht Description
Silent Wings a 2009 Jeanneau Sun Odyssey 54 DS, is a fully coded high specification yacht with a visible 'wow' factor, offering smart and comfortable accommodation.
Charter magnificent Silent Wings and let civilization disappear beyond the horizon. Enjoy a flexible choice of destinations and itineraries in the Grenadines, either for long days of sailing or shorter hops to spend more hours anchored of palm-fringed beaches or deserted atolls.
From the moment you step aboard, the elegance and luxury of Silent Wings will bewitch you. You can relax and enjoy a complimentary first night Rum Punch sitting on the roomy deck admiring the stars, and be sure that Captain Stephen and Mate/Chef Sally will be on hand to give a unique and highly personalized service.
Silent Wings is a spacious, fully air-conditioned yacht, and accommodates four guests and two crew in three cabins. The Stateroom located at the bow (front) of the yacht consists of cabin DVD player and ensuite bathroom, electric flush toilets and showers. The remaining two cabins are located at the stern (rear) of the yacht, and offer exceptional headroom, each with ensuite bathrooms and cabin DVD players. All guests will have access to the luxury saloon and an extensive onboard entertainment system.
Sallys wonderful culinary skills will provide a varied menu, with many home-made foods that reflects local fare. Guests also have a choice of drinks on board as well as the opportunity to experience some local bars, restaurants and beach barbecues.
Stephen and Sally are both qualified captains. Whether you are a novice or an advanced sailor, Stephen is always enthusiastic, patient and delighted to provide hands-on sailing instruction and tips.
The Mission of Silent Wings is to give guests a cruise to remember, taking home memories of exhilarating sailing, luxurious accommodation, delicious home cooked meals, exotic bays and anchorages and a real taste of the Grenadines.
Yacht Accomodations
Stateroom forward 7 x 6ft ensuite with walk in shower
Double OR twin aft 7 x 6ft (or 7 x 3ft twins) with wet heads
Electric fans in both cabins
Salon and Cabin headroom 6.6ft
Other Entertainment
1 Hairdryer on board for guest's use
Rear Deck Shower with Hot / cold water
Casual sailing instruction offered.
Beautiful organic Aromatika toiletry products complimentary for guests Onboard Yoga and massage-based 'De-stress and Relax sessions' helps to ensure complete relaxation.
Other Toys
2 Stand up Paddleboards
Noodles
Crew Profile
Stephen Ellyatt
Stephen is qualified as an RYA Yachtmaster Offshore (commercially endorsed) and has sailed throughout his life. He has a wide experience of sailing the oceans, including the Atlantic and the Pacific. He provides full skippering services and additional training or hands-on experience for guests. After 30 years in the police force, Stephen has turned to what he really loves and has enjoyed since very young - helping others to truly enjoy sailing and the sea. Stephen is also a keen fisherman and a trained scuba diver.

Sally Ellyatt
Having spent 20 years running a family-based customer service business in the UK, Sally is committed to ensuring that every guests' need is catered for. Sally provides full bespoke accommodation, wholesome menus, including homebaked bread, preserves and locally-sourced foods. She is also trained in Reiki. All guests are very welcome to join her for yoga and pilates based 'De-stress-&-Relax' sessions run onboard, and Sally will be on hand to make your holiday truly special. Sally is a trained scuba diver and also has a RYA Coastal Captain's license.

On Silent Wings you are in the hands of a committed professional team, who really care. You are regarded as a VIP when a guest on the yacht.sail with Silent Wings and see for yourself! There really is no better way to discover the Grenadines!

CREW INTERVIEWS:

CAPTAIN STEPHEN ELLYATT
WHAT WAS YOUR FIRST SAILING EXPERIENCE?
Rigging up a bathtub with an oar as a mast and a blanket as a sail and pushing off down a river.

IN YOUR TRAVELS IS THERE ONE PLACE YOU'D LIKE TO RETURN TO?
I'd like to revisit Nuka Hiva in French Polynesia, mid Pacific a verdant mountainous island where the ancient Peruvians landed many centuries ago.

WHAT DO YOU THINK MAKES YOU A GREAT CHARTER CAPTAIN?
As one of our guests commented, I sensitively manage guests and expectations which is a key component of being a great charter captain. Preventative maintenance and exceptionally high standards of presentation make for trouble- free charters which allows for a relaxed atmosphere on board, plus being minutely and discreetly alert to guests needs at all times. Nothing is too much trouble.

WHAT DO YOU THINK MAKES SILENT WINGS SO SPECIAL?
She stands out. As one of our guests said Silent Wings is THE CLASSIEST BOAT IN THE CARIBBEAN.

WHICH IS YOUR FAVORITE TOY ONBOARD?
I could say the stand-up paddle boards or the snorkelling gear, but best of all is the fishing gear with which I recently landed a 20 kg Wahoo measuring 56 long! Take a look at our photos!

WHAT'S YOUR BEST CHOICE PLACE TO GO IN THE GRENADINES WHEN ON CHARTER?
I love the visit to Petit Tabac where guests can feel that they are on their own special paradise island. Very romantic!

WHAT OTHER INTERESTS DO YOU HAVE APART FROM SAILING?
Many! But I love travelling to explore new places in my landrover.

IF YOU COULD BOOK A CHARTER ON SILENT WINGS FOR A MEMORABLE (OR WELL KNOWN) GUEST, WHO WOULD IT BE?
Keira Knightly Because she could show me where the rum is hidden on Petit Tabac!

CHEF SALLY ELLYATT
WHAT WAS YOUR FIRST SAILING EXPERIENCE?
Youth training on tall ships in Salcombe, UK came first but much more enjoyed the dinghy and catamaran sailing in Egypt!

HOW DID YOU GET INTO COOKING?
Born and brought up in Africa, I developed a love of locally sourced ingredients and am passionate about using these fresh produce in my cooking to maximise taste, aroma and of course nutritional value.

WHAT IS YOUR FAVOURED CULINARY STYLE?
It would be a shame to be in the Caribbean and not to make the most of the wealth of wonderful flavours and aromas available in locally sourced foods, from Organic Grenada chocolate, fresh coconut desert made with Marigot Bay rum, Tuna ceviche using local lemons and fresh line caught yellow fin tuna, pan seared strips of fresh caught wahoo with an aromatic herb salad and citrus couscous, home baked bread and coconut loaf, homemade ice creams using fresh coconut milk and flakes, nutmeg or ginger.not to mention the wealth of menus that we create using fresh fruits such as papaya, passionfruit and mango.the list is huge but the key is everything is fresh and we work with local producers to ensure a consistent quality and supplythe result is delicious as you can see from our testimonials!

CAN YOU CATER FOR SPECIAL DIETS, GLUTEN FREE, VEGAN, ETC.?
Absolutely! We have experience of catering for special diets from both family (my daughter has a serious peanut allergy) and work (in my past life I ran a group of 4 children's nurseries). However, the challenge is sourcing resources and so ask for as much notice as possible.

WHAT'S YOUR BEST CHOICE PLACE TO GO IN THE GRENADINES WHEN ON CHARTER?
There are so many beautiful and unique bays, islands and coves that a smaller boat can access that bigger boats cannot get intoa very special place is Anse La Roche, a bay in north Carriacou. Room for only a couple of yachts (and we are usually the only one there!) and no access by road, it is paradise for snorkeling and swimming as well as iguana watching as they stroll along the beach.no surprise that turtles come here to lay their eggs!

WHAT OTHER INTERESTS DO YOU HAVE APART FROM SAILING?
I am passionate about well-being and the menus and aromatherapy products that we have specially made for us in Devon, UK, reflect this. To help promote this I am completing a course in aromatherapy massage in the UK in August so that this too will be available to guests. I also adore horses and have 2 international showjumpers in training in the UK. Generally though travel is in my blood and adore meeting new people from around the world.

IF YOU COULD BOOK A CHARTER ON SILENT WINGS FOR A MEMORABLE (OR WELL KNOWN) GUEST WHO WOULD IT BE?
We both LOVE guiding ALL our guests around the beautiful and unique islands of the Grenadines and aim to make each and every one feel like a VIP. Many of them leave us with a real love of this special environment. So to answer the question, I would love to take a few young songwriters or artists on a cruise of the Grenadines with a view to providing an opportunity to create both music and artwork that helps to reflect and share with others, the beauty and uniqueness of the places visited.



Crew Profile