Inquire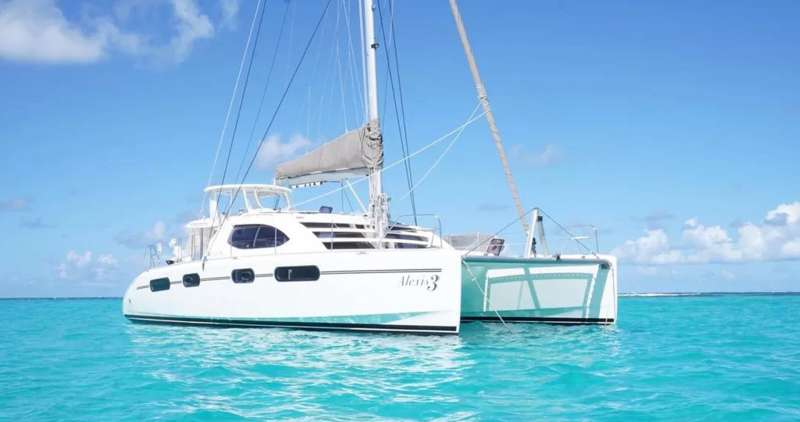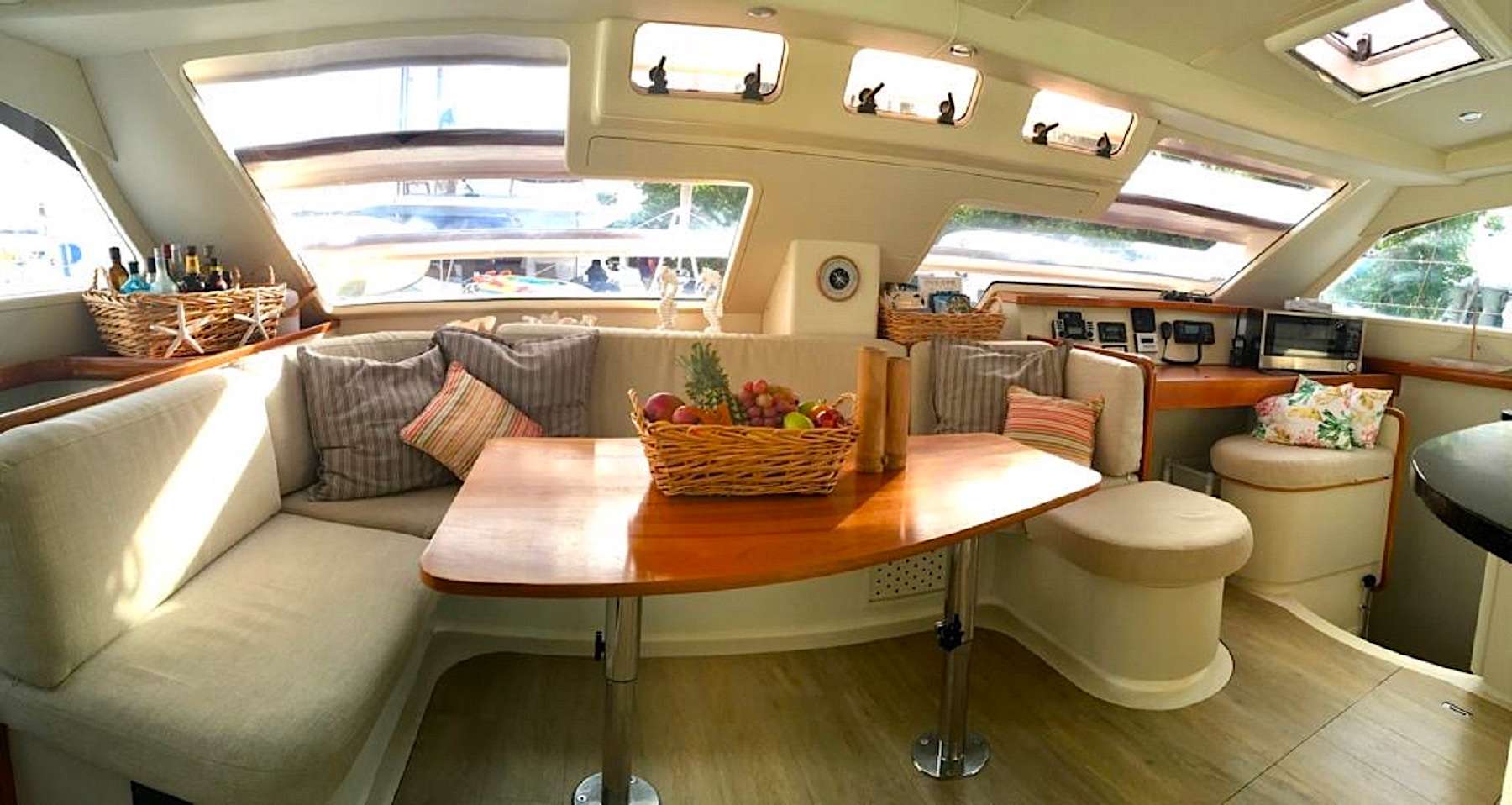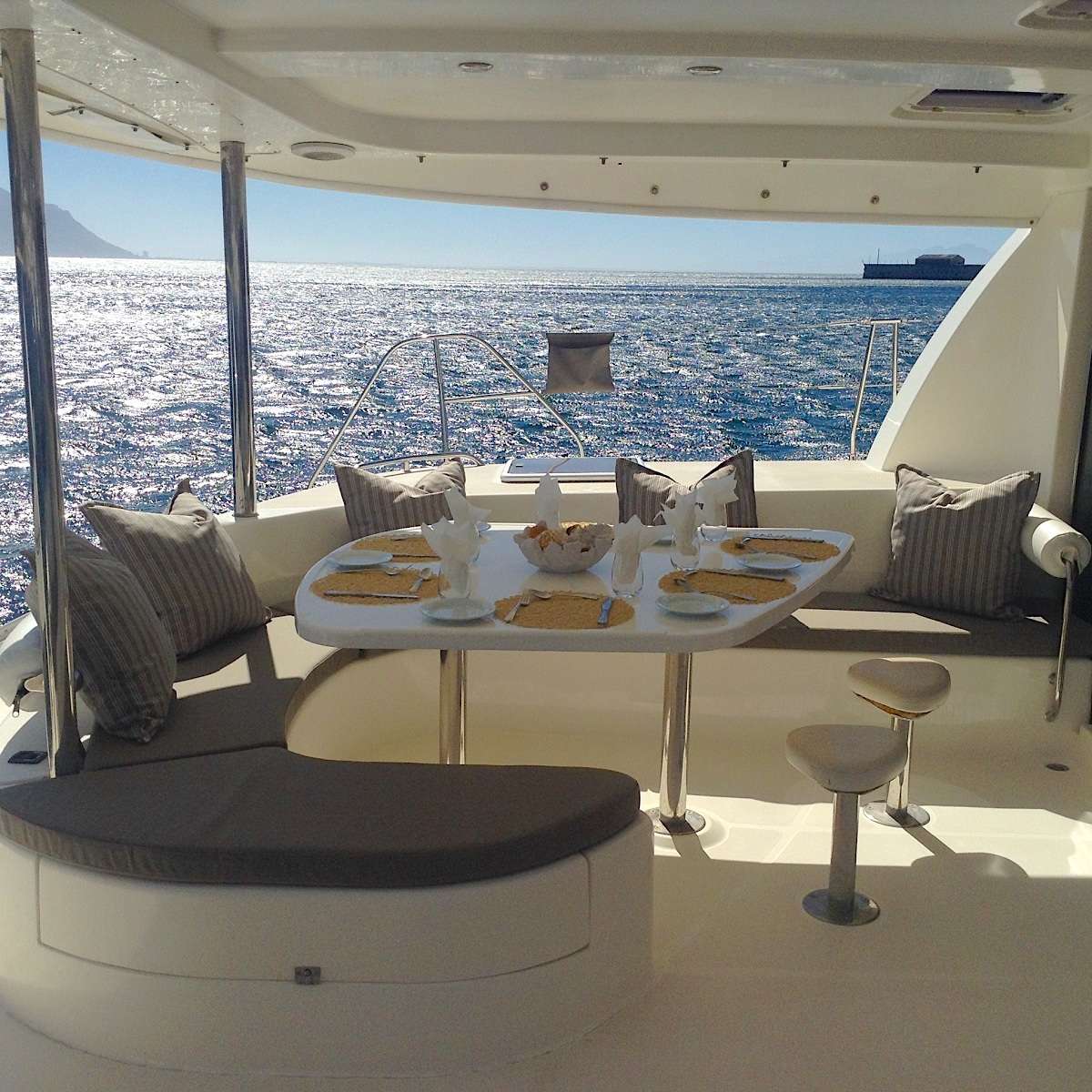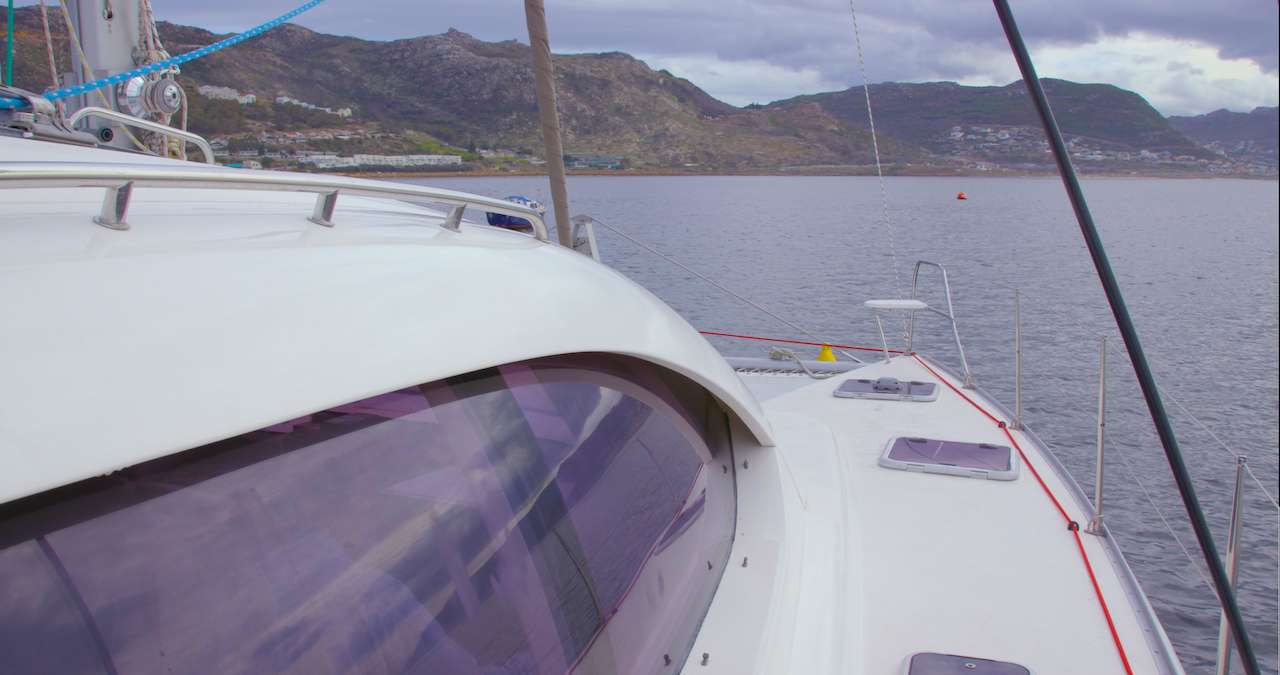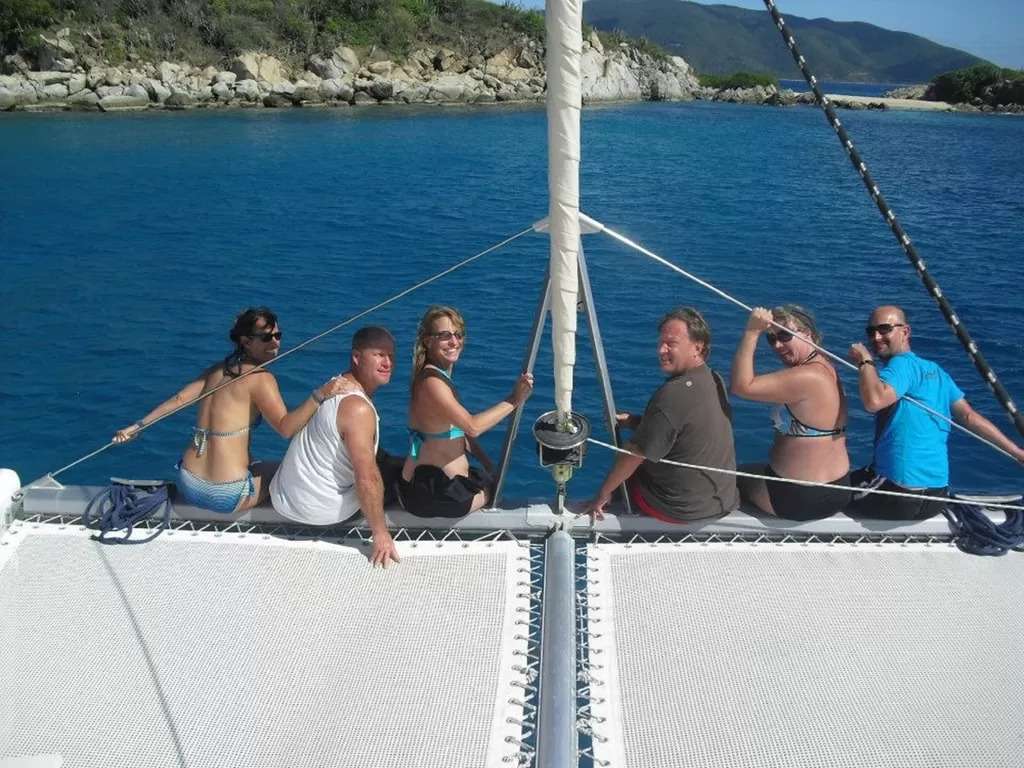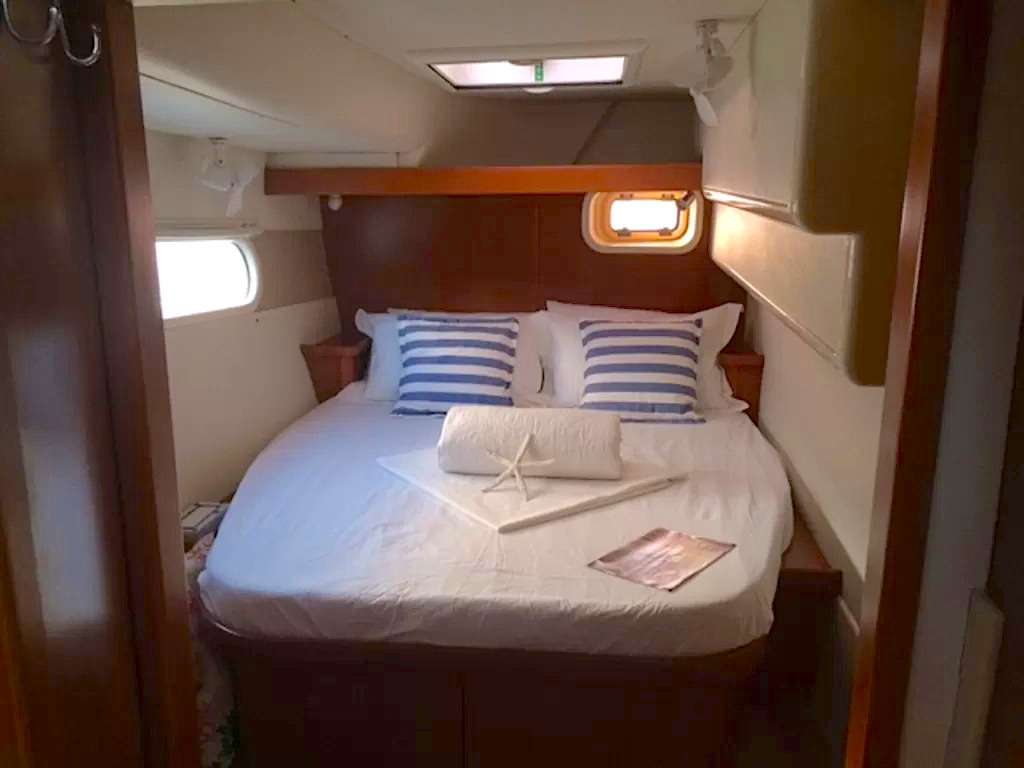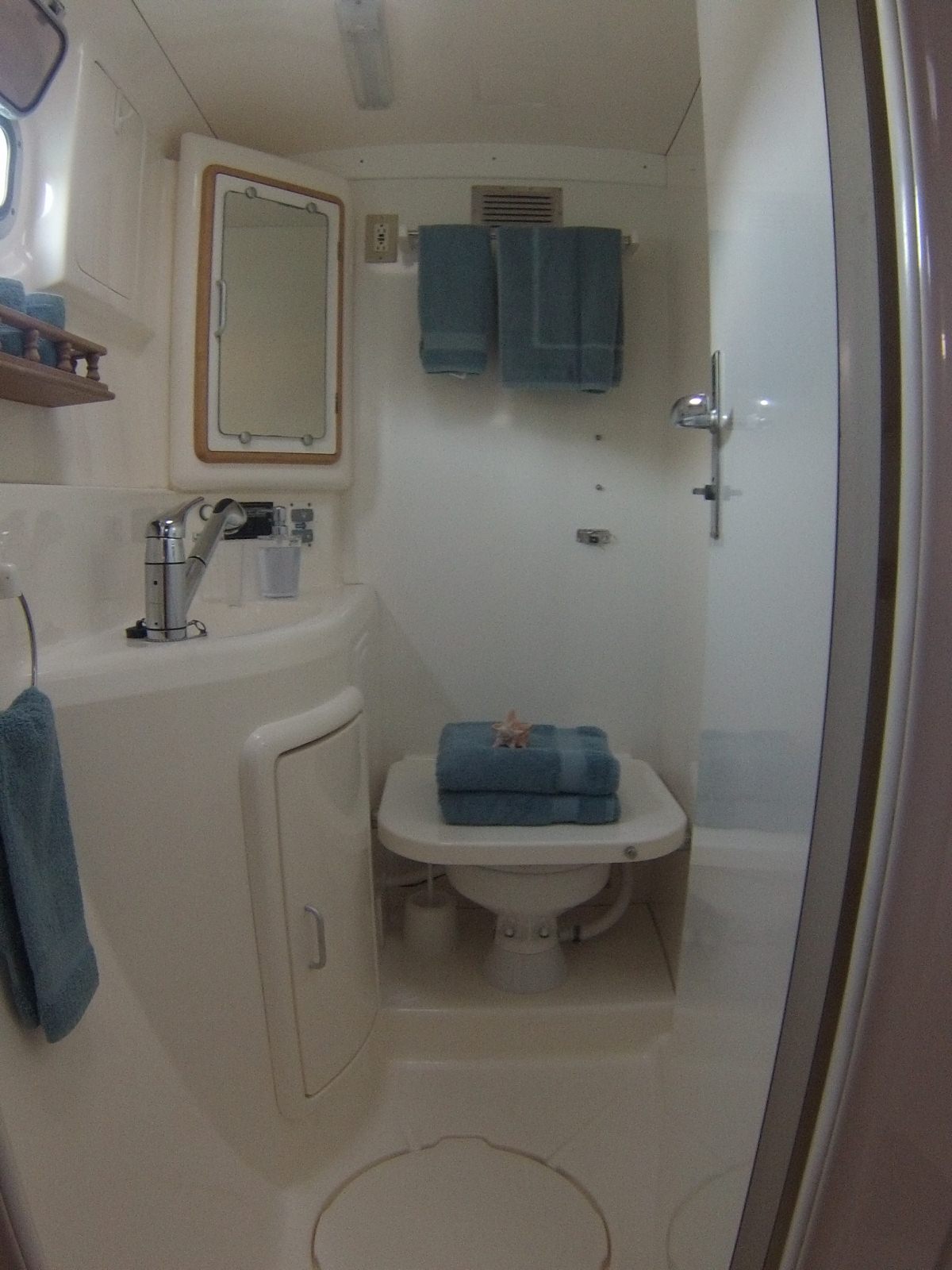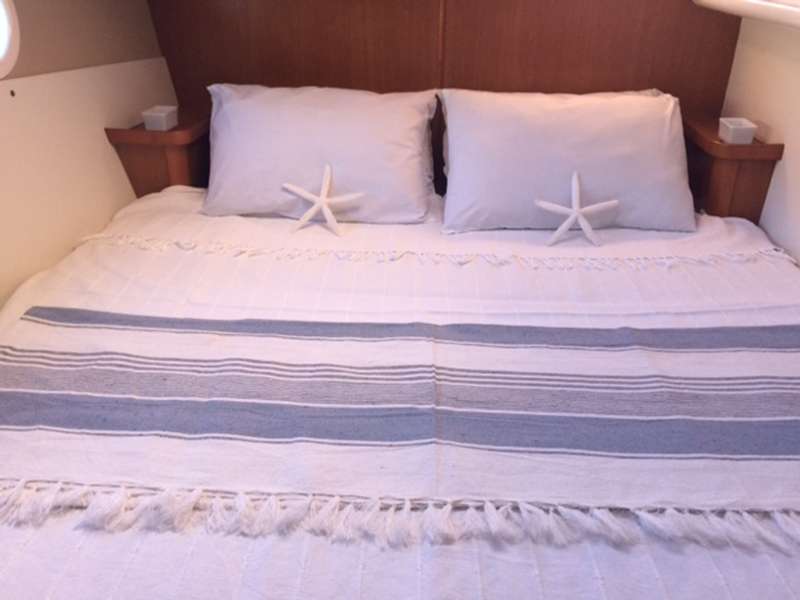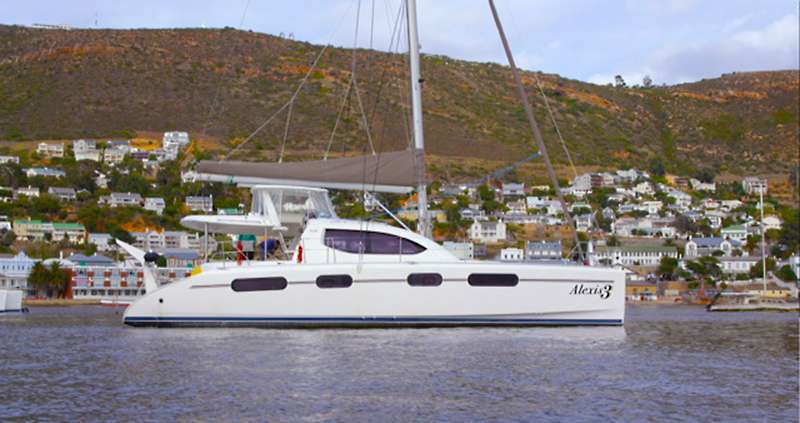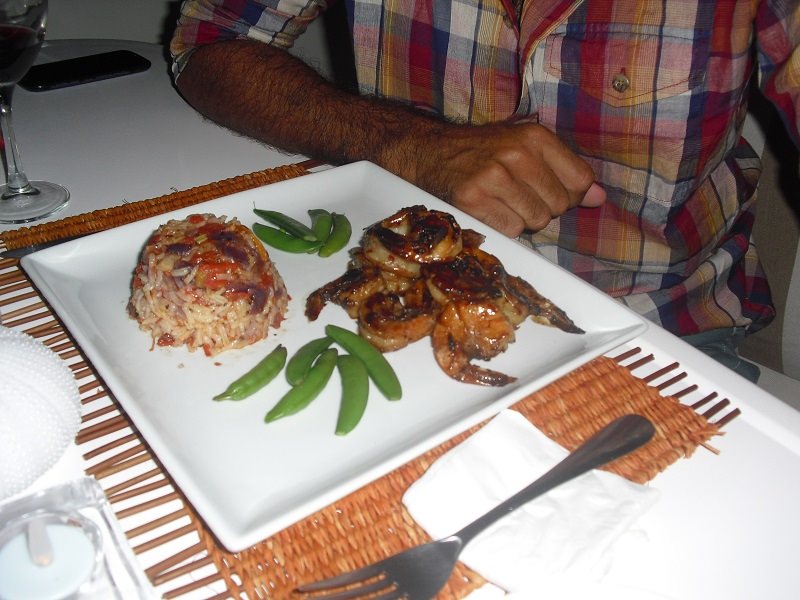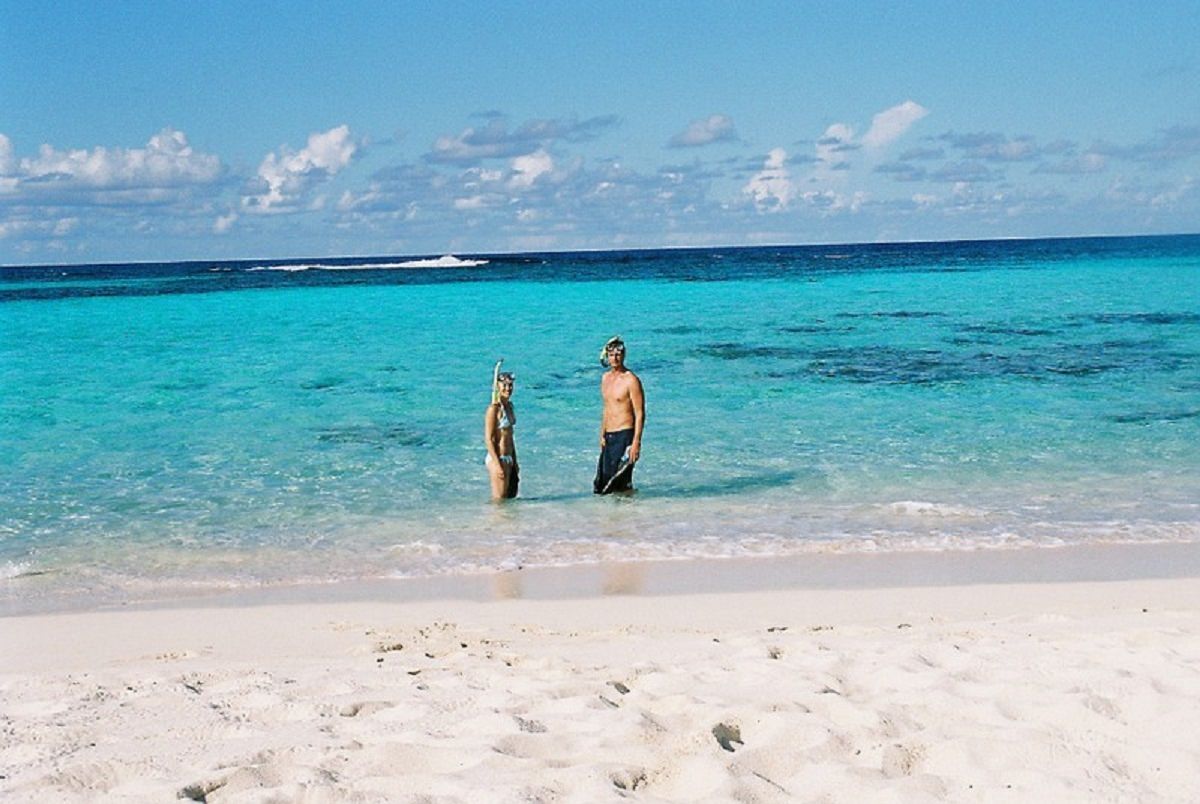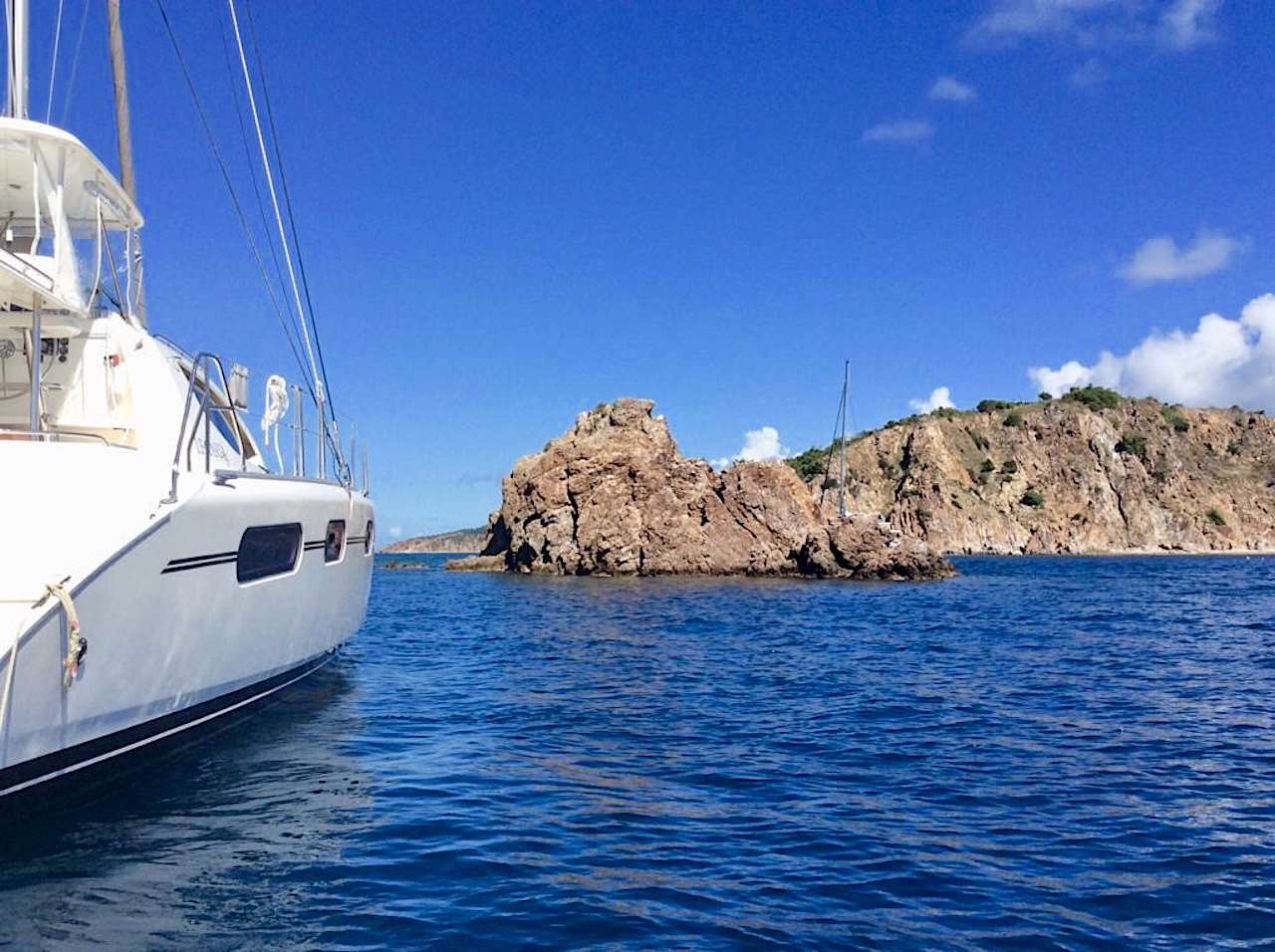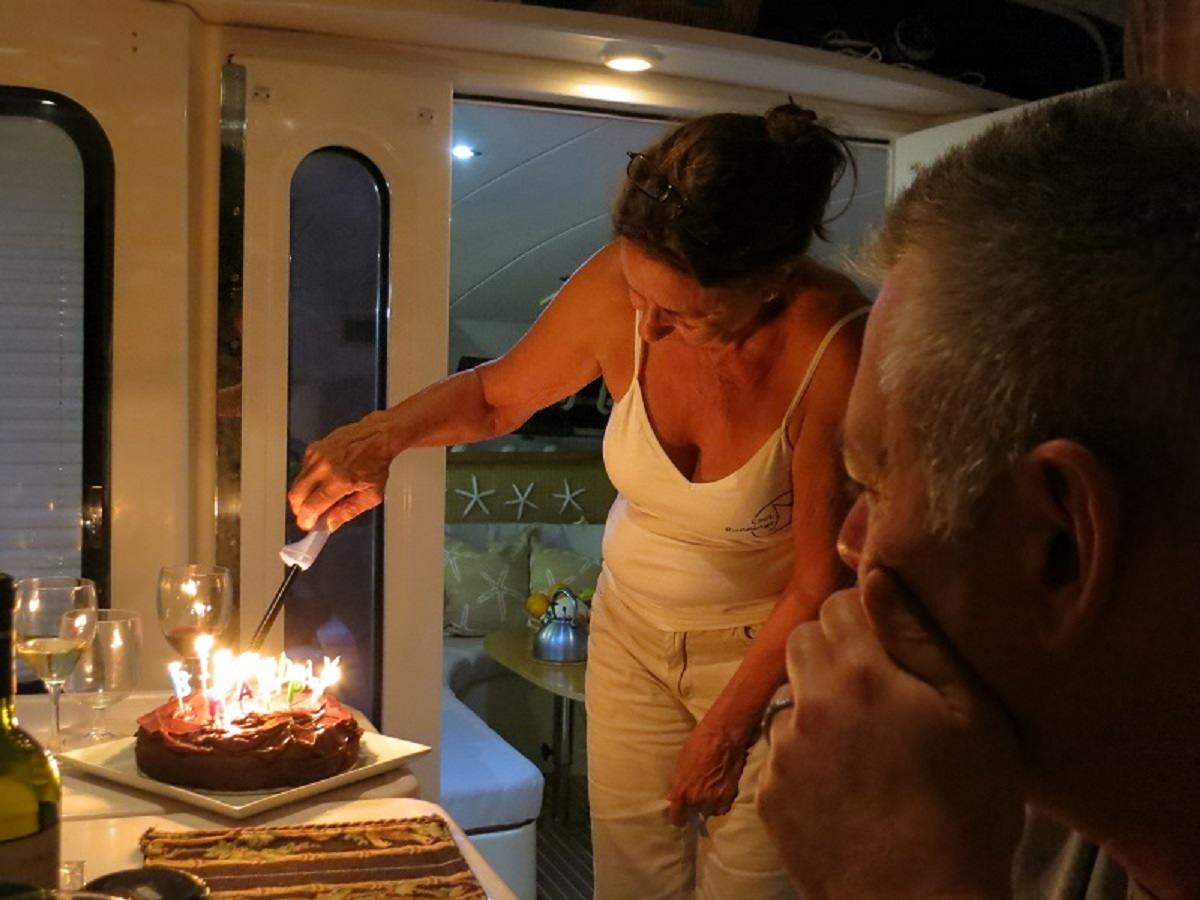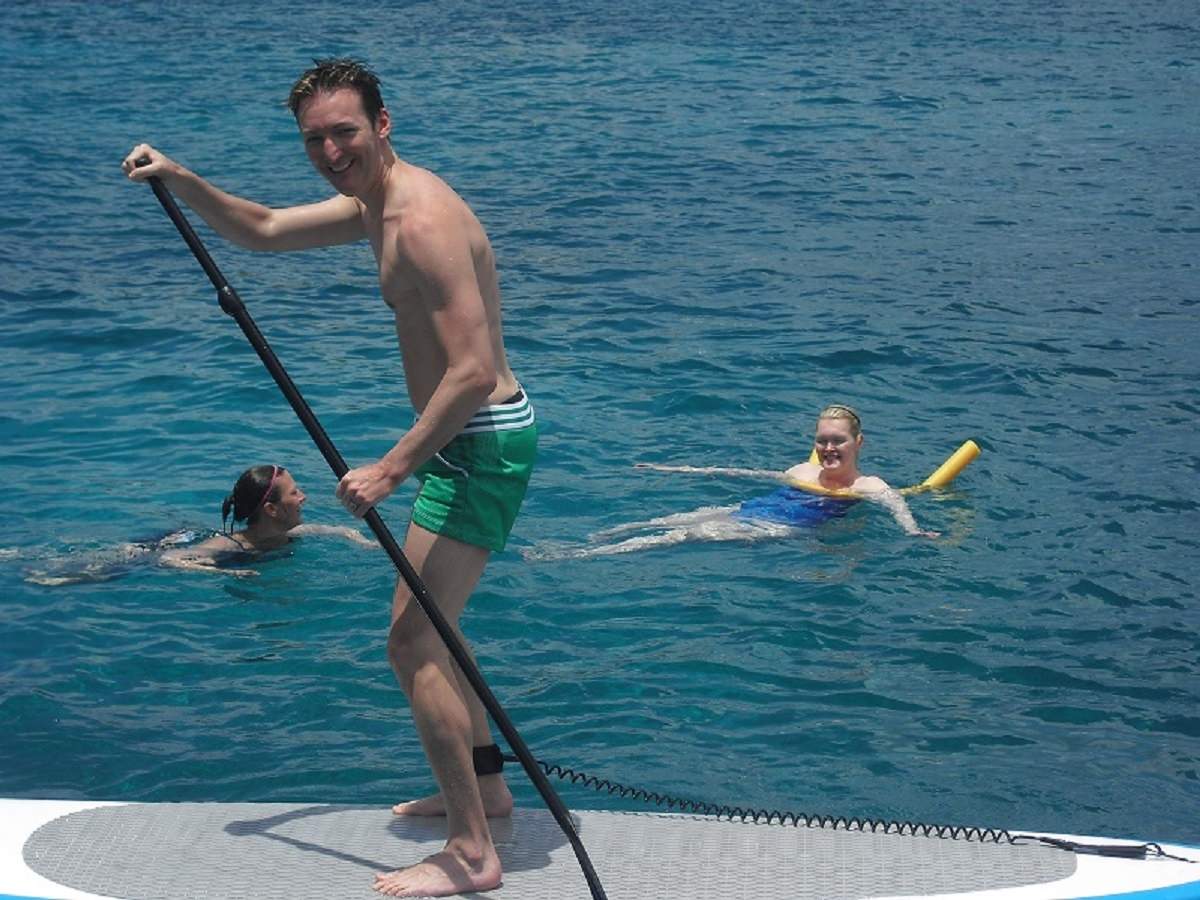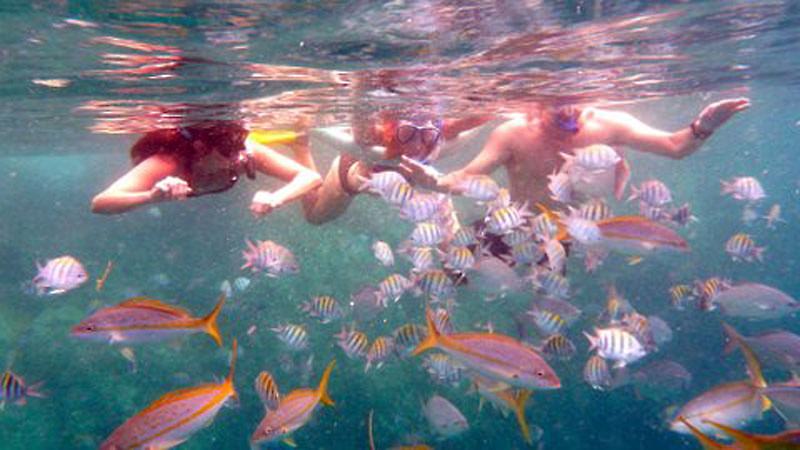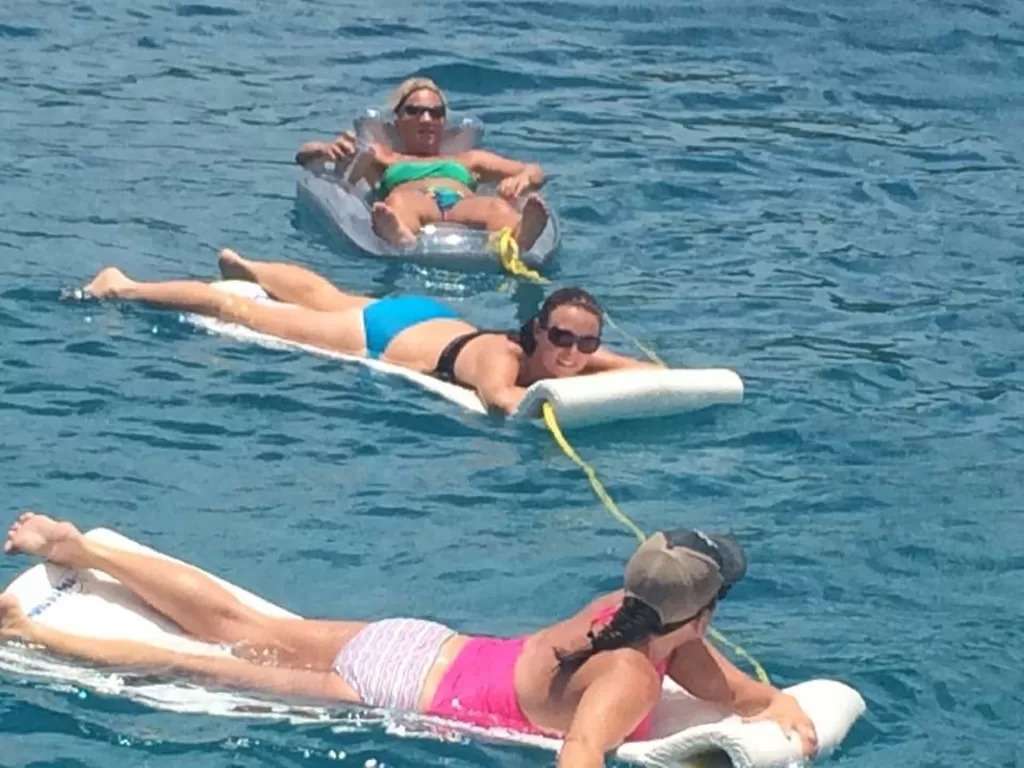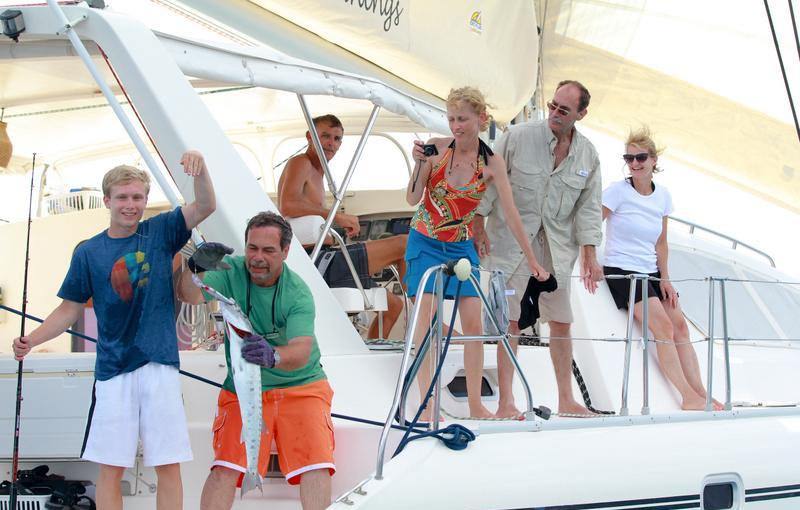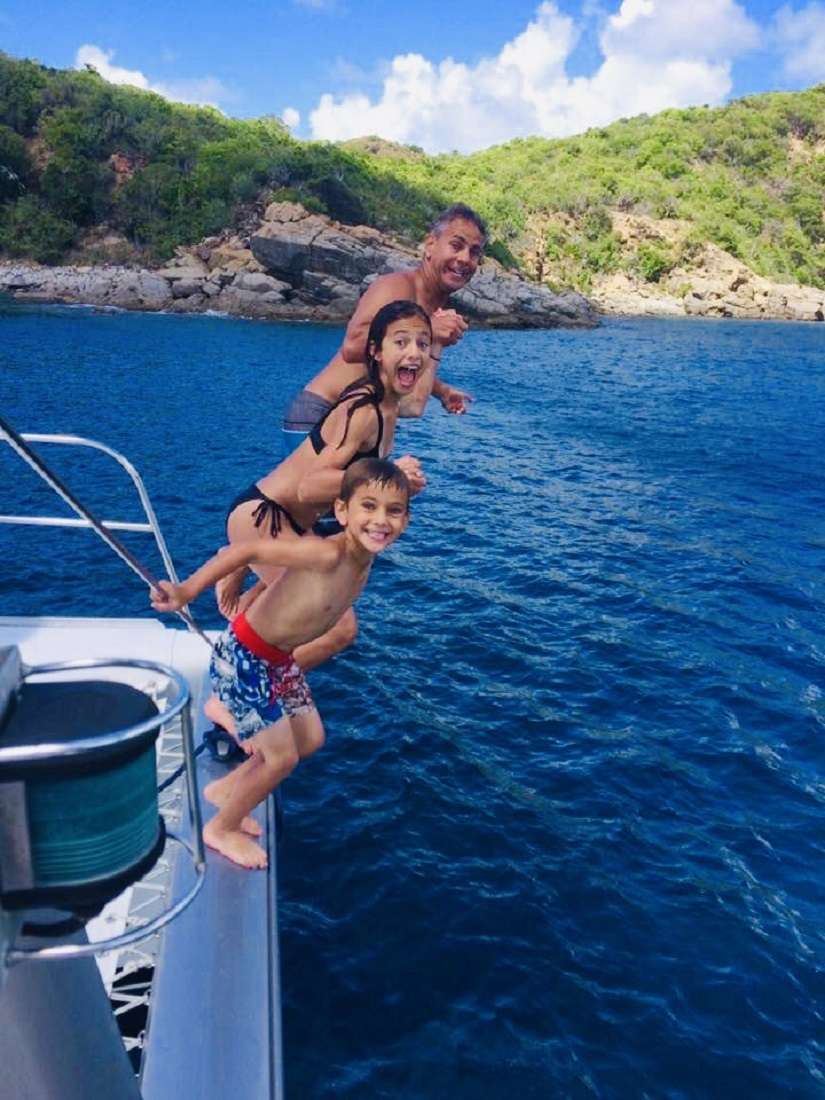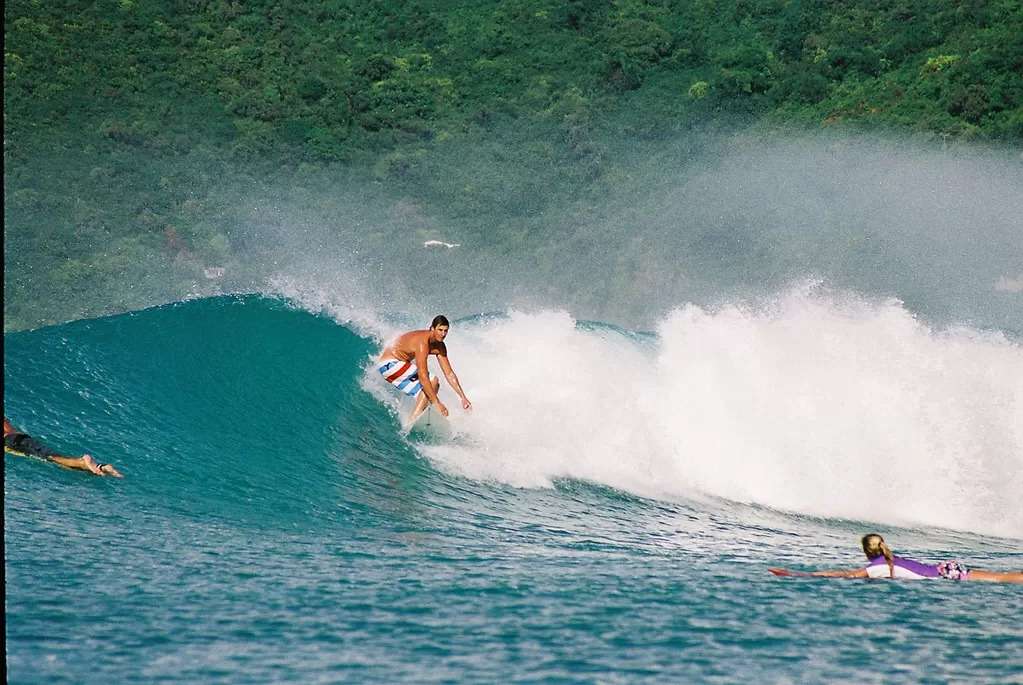 ---
Length:
45
Beam:
24
Draft:
5
Guests:
6
Crew:
2
Cabins:
3
Jacuzzi:
No
AC:
Full
Builder:
Robertson and Caine
Max Speed:
10
High Price:
$14,500
Low Price:
$11,000
Captain Name:
Geoff Alexander or Theo Van Rensburg
Captan Nation:
RSA
Snorkeling Gear:
Yes
Fishing Gear:
Yes
Onboard Scuba:
Yacht offers Rendezvous Diving only
Yacht Description
Cool Runnings is a Leopard 45 catamaran, owned and run by Geoff and Bambi Alexander who provide a warm welcome aboard to all their guests. This catamaran has a great charter pedigree and is a former Cruising World Boat-of-the-year. She features four lavish queen-sized cabins each with ensuite heads and showers, three of which are available for our charter guests. Cool Runnings is fully air-conditioned and for guests enjoyment, has CD, DVD and TV as well as plenty of games. Her tender is a 12-foot rib with an engine powerful enough to pull you or your guests around the bay. She also has a two-seater kayak and noodles and floaters for the less active guests. She has enough snorkels and fins for everybody and for the more adventurous. Scuba diving and windsurfing can always be arranged.
Some of the best diving in the world is in the BVI, which includes the wreck of the RMS Rhone, which featured in the movie The Deep.
There is a wide choice of walks and National Parks to be explored and there are numerous attractive beach bars and restaurants around the Islands.
Yacht Accomodations
Just added AC to all the guest cabins, together with 12 inch fans.
Added new Electric heads...
Other Toys
SUP (standup Paddle Board)
Go Pro camera (stills, video and underwater)
Crew Profile
Your crew from December through April...
Geoff and Bambi are back in the very beautiful Virgin Islands! After many many exciting adventures, (read more below), they have returned to the charter industry. Cool Runnings a 45 foot Robertson and Caine catamaran stole their hearts and before they knew it they were the proud new owners. This couple have had extensive experience, more than 12 years of sailing the oceans of the world covering in excess of 70 000 miles, in both mono hull and catamaran. From November 2003 to November 2008 they chartered their catamaran Alexis , hosting 70, one week charters, they got to know guests from all corners of the world, introducing them to the beauty and tranquility of this outstanding sailing ground.

In 1998 Geoff and Bambi first crossed the Atlantic in Alexis their 33 foot Dudley Dix steel sloop. They cruised sublimely, visiting St. Helena, Brazil and her many exotic ports including the Amazon. After a quick stop in French Guyana they sailed the magic pathway of the Caribbean island chain, up through the pristine British and American Virgin islands, then on to the beautiful Bahamas and finally a turbulent trip across the Gulf Stream to land on the East coast of America.

While cruising this incredible route, they encountered many many other vessels, many shapes and many sizes, one particular design seduced them completely, THE CATAMARAN, these specimens sailed flat! The Cat attacked their imagination and they were entranced by the swift seemingly effortless gliding, spacious, upright sailing vessels. This seduction led to envy, watching the occupants draped in various attitudes of relaxation all over the decks in 15 knots of wind with glittering glasses of gin and tonic resting resplendent on the cockpit table, while they themselves were braced to windward, hanging on for dear life, dying of thirst and exhaustion!

Before they knew it, the madness took hold and they had sold Alexis 1 (for the record, there were many tears at parting) flown back to Cape Town, South Africa and taken delivery of the hull, deck and bulkheads of an Admiral 38 foot Catamaran which was to be Alexis 11″ Ten months of slogging, with Geoff, the help of an electrician and a carpenter saw the boat finished and exquisite. The exhausted pair found their new Cat a thirsty beast that had lapped up what remained of their cruising kitty! (Forgive the pun) In no time at all their dream of a slow circumnavigation was receding as fast as the bank balance!

The thought of drifting through the crystal waters of the Virgin Islands kept haunting them, along with this visitation came the answer to their problems. They would cross the Atlantic once again and go chartering! This time they chose to stop in Jamaica, Cuba and revisit the friends they made in America, sailing right up the east coast to Chesapeake Bay for a whole summer of fun before making passage for the British Virgin Islands and the challenge of chartering guests began. n their previous lives Geoff owned a Building company, and Bambi a partnership in a Catering company, food had always played an enormous roll in the well being of charter guests and her expertise in this field did not fail them.

This sojourn lasted five years, made up of 70, seven day charters, this was a period of growth, learning, making new friends and fun, until finally the cruising kitty was once again strong enough to take on the Pacific.

They headed down the Caribbean Sea to Trinidad where they could ready the boat for the major ocean passage. A wonderful stop in Cartagena, Columbia for Christmas and then down to the awesome Panama Canal, unforgettable memories were made never to be forgotten.

The Pacific proved to be enormous, the distances between the islands long and sometimes arduous, the weather patterns isolated and difficult to predict, storms and rain squalls would pop up out of nowhere to shake them out of lethargy, the longest leg being 20 days between the Galapagos Islands and the French Marquises. This is where the criticism ends, the rest was a dream, the islands exotic, stunning in their almost untouched beauty, above and below the ocean was all as god made it, beautiful!

With all their dreams fulfilled, the plan was to sail on to Australia and to sell Alexis 11″ and then to fly to New Zealand for a bit of a walk about and finally back to Cape Town to settle down, after all, they had been sailing for 12 years, surely that was enough?

All the above happened as predicted, and Alexis 11″ was sold to great Australians, what a wonderful brave little boat she was, with so many happy nautical miles under her hull. Geoff and Bambi replete with memories and travels returned home to take up Grandparent status and settle. (Mmmmmmmmm.)

One year later. they are once again excitedly relating news of their purchase of a 45 foot Robertson and Caine called Cool Runnings! Its back to the water, back to life aboard, and back to chartering in the British Virgin Islands!!

Your crew from 15 April to 15 July 2016.

Theo and Augusta van Rensburg.

We, Theo andAugusta van Rensburg, are South Africans (and Namibians!) who love traveling (either by sea, overland with our 4x4r, or by bicycle). Theo was a financial advisor at an insurance company, but also had a career as a solar engineer previously. He holds a Yachtmaster Ocean ticket and has more than 15 000 sea miles in his veins. Augusta is a registered nurse, but also loves cooking and entertaining.

We were married in 1998 and shortly after our 1st anniversary were invited to a marriage retreat, where of course, the dream of going sailing was born. Just 18 month later, the boat was bought, the house was packed and off we went! We crossed the Atlantic Ocean on our sailboat Plumbob, a 30 ft monohull. After 6 months of cruising, we met Geoff and Bambi in Brazil, while sailing on their Catamaran Alexis. A fond friendship developed quickly and as it happens with sailing friends, sailed off indifferent directions.

We spent time in Trinidad, Tobago, Venezuela, Puerto Rico, Bahamas and then ended in Florida where we fell in love with the American lifestyle, and Theo completed his Yachtmaster Ocean course. We then had the opportunity to Captain and chef/hostess aboard a 70 Azimut motor yacht . Our yearning for the islands took us back to manage Eustatia Island for American owners in the British Virgin Islands. There we met up again with Geoff and Bambi who were chartering Cool Runnings, and we spent the next 7 wonderful years on Eustatia in the North Sound of Virgin Gorda. It was our home away from home. We made wonderful friends and gained extensive knowledge of life in the Virgins, thesea, the islands and the anchorages.

When the island was sold, we also moved on and used the chance to cycle from Ushuaia in Argentina, to Santiage, de Chile. We returned back to South Africa in 2013 and for the next 2 years, worked on establishing a cheetah conservation farm, bordering the Namib Desert in Namibia. Once the project was completed, we returned back to our home base in Cape Town, where we once again got back on the touring bikes and took off on an extended trip that will take us right through South Africa and Namibia. While temporarily back in Cape Town, we met up once again with Geoff and Bambi during their off-season break, and we all discussed the possibility of relief crew duties during the charter season. Since we really missed life in the Islands we have now joined Cool Runnings as crew from the 2016 season and are lookingforward to returning once again to the blue waters of the Caribbean and sharing this beautiful place with you on your sailing adventure.


Crew Profile