Inquire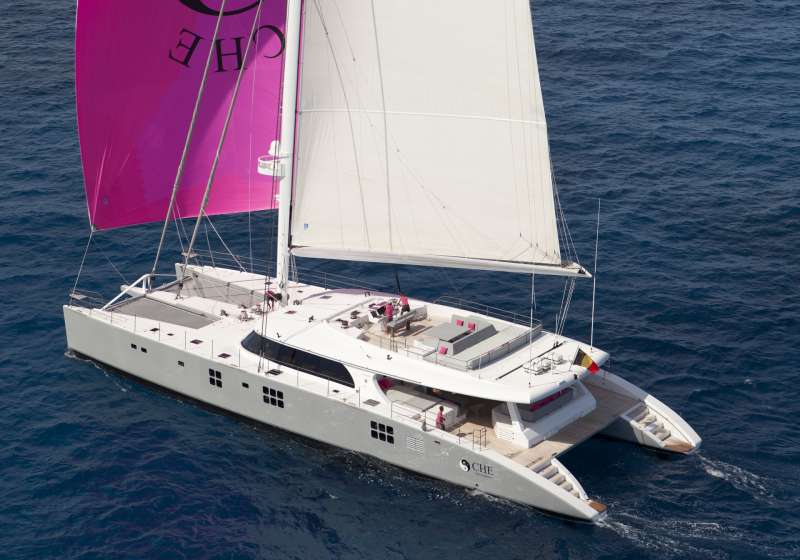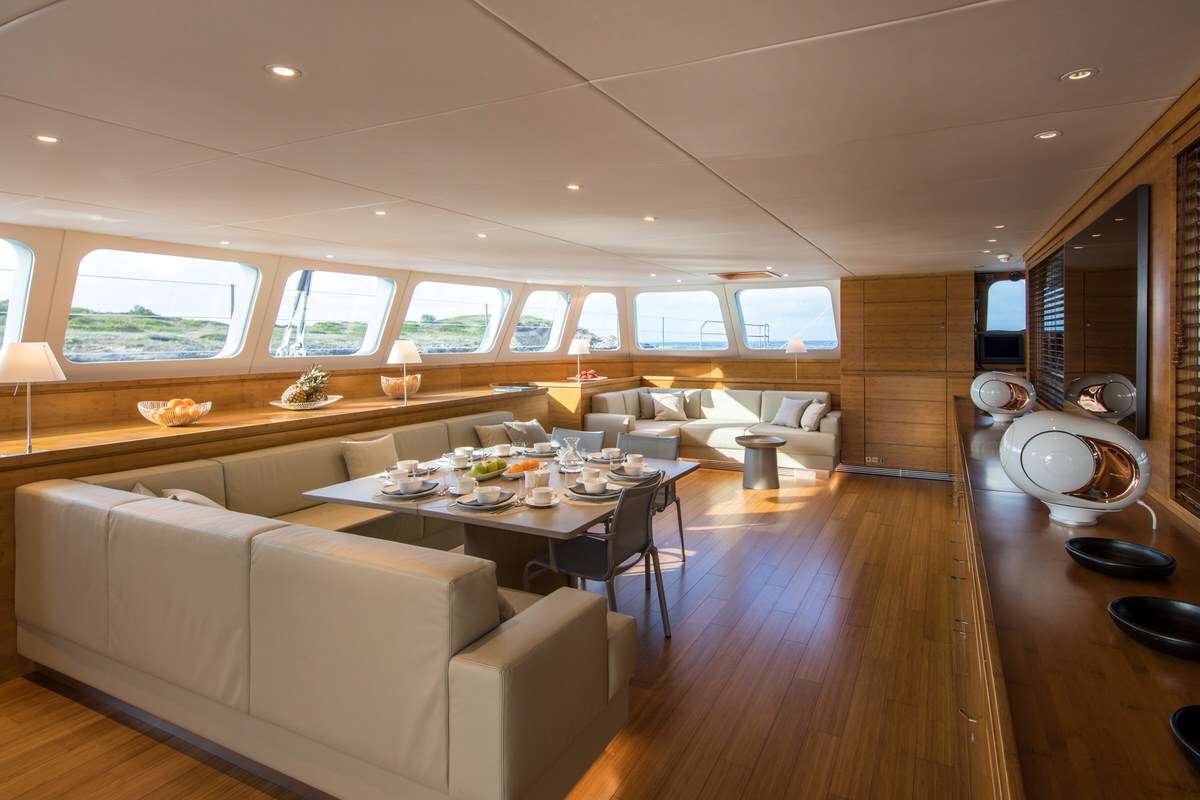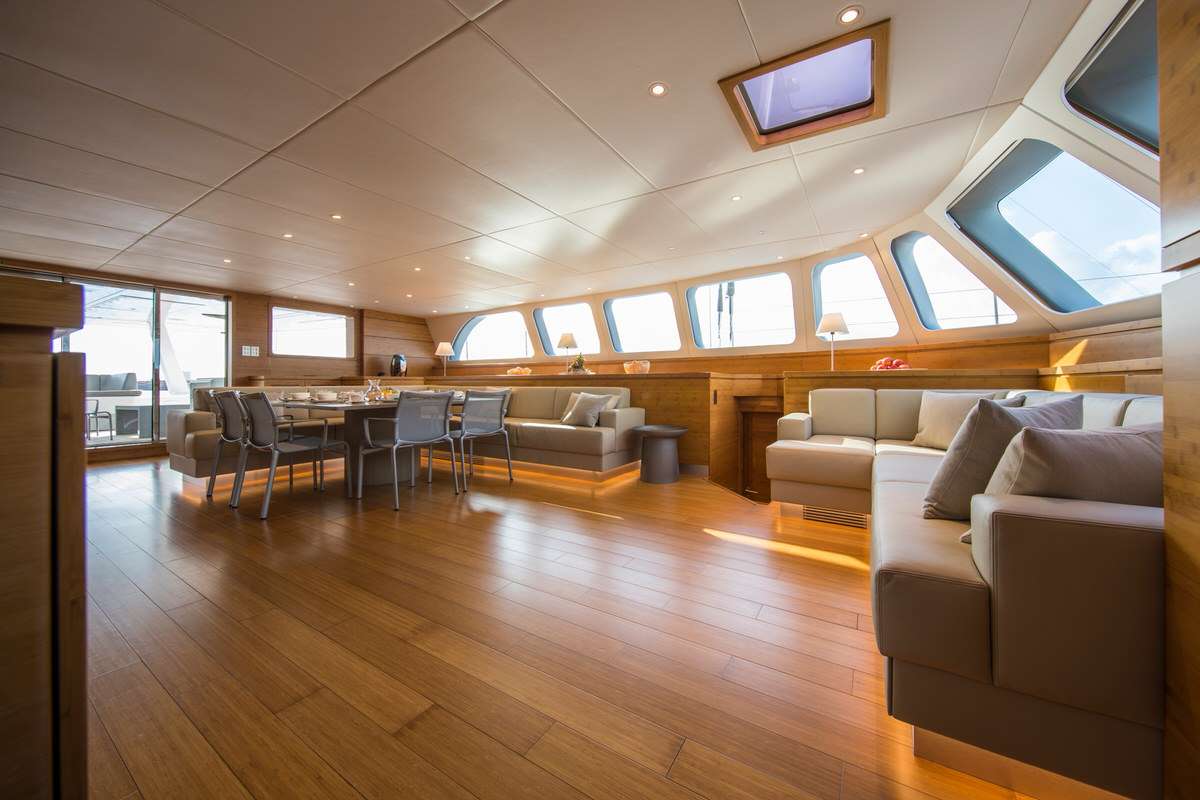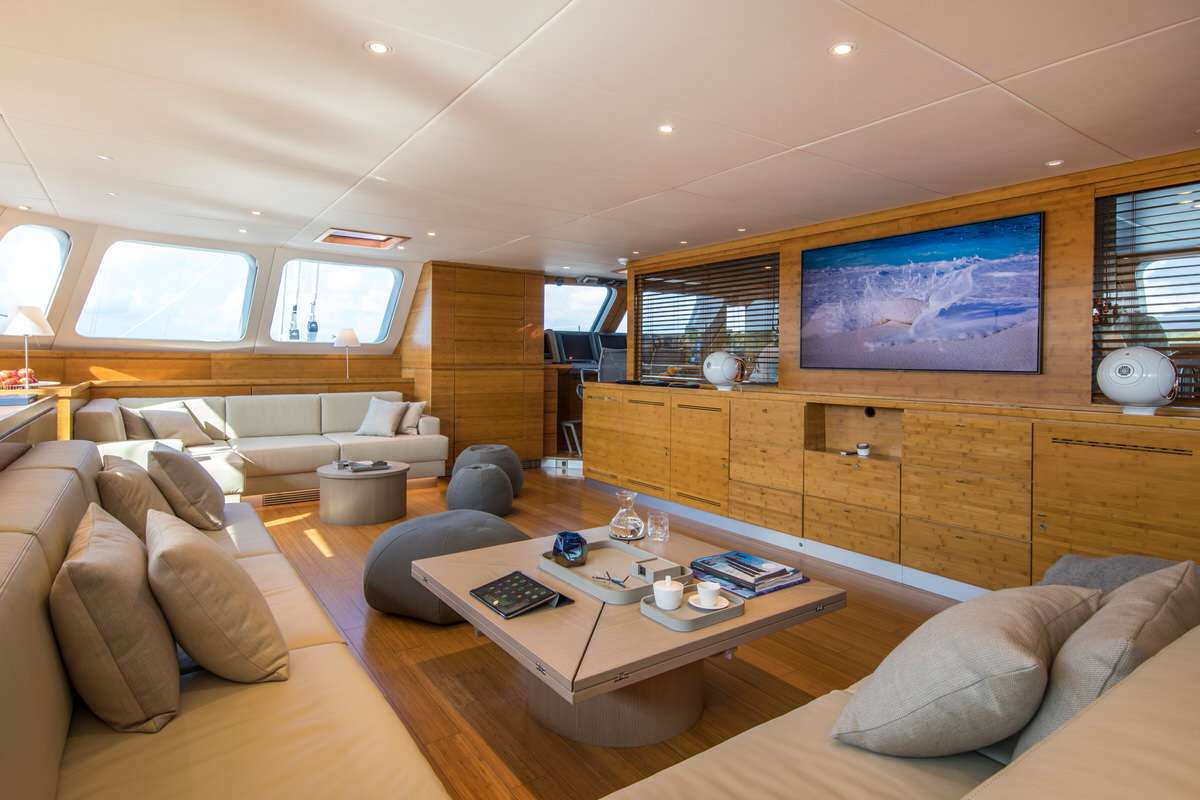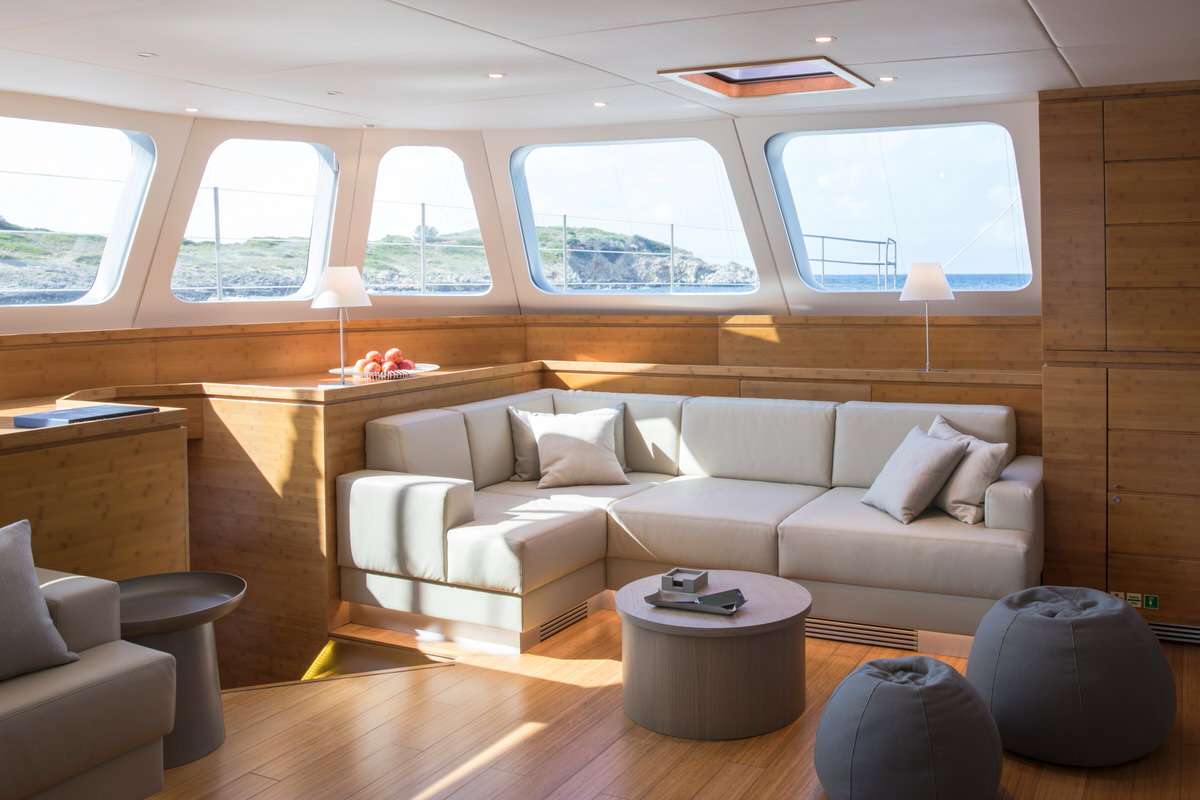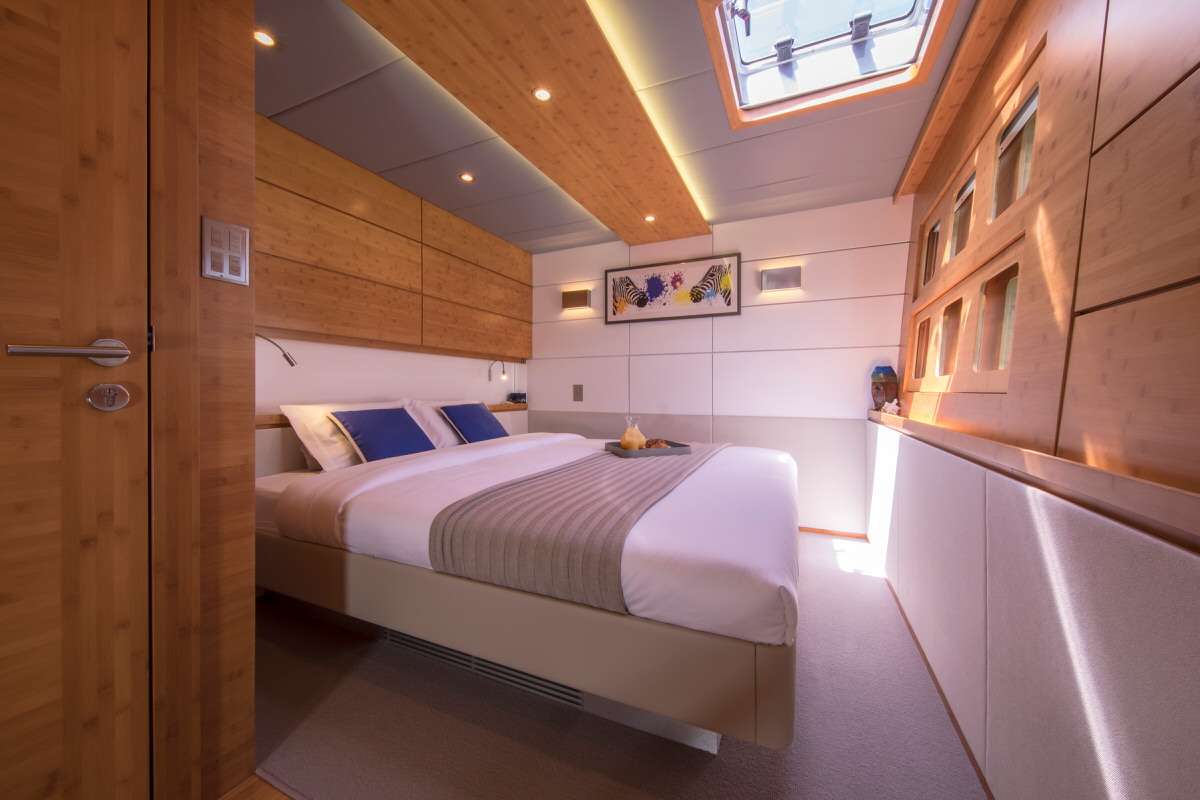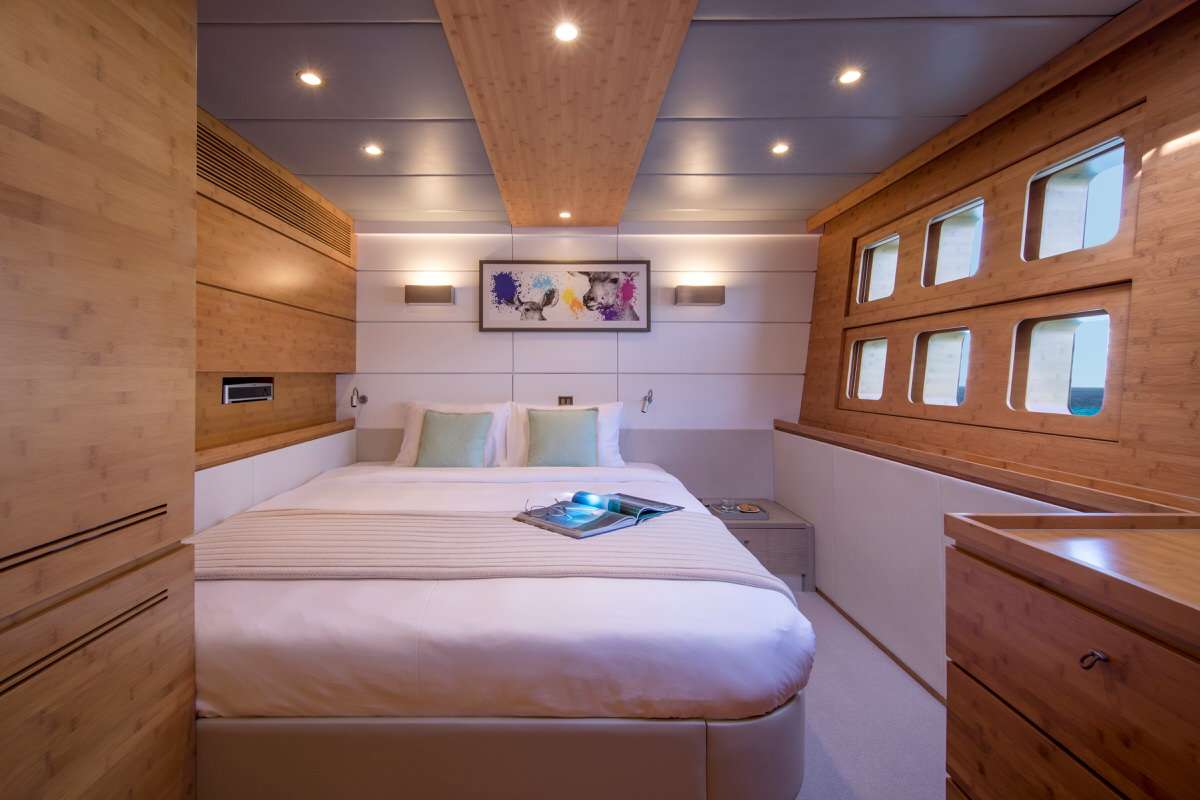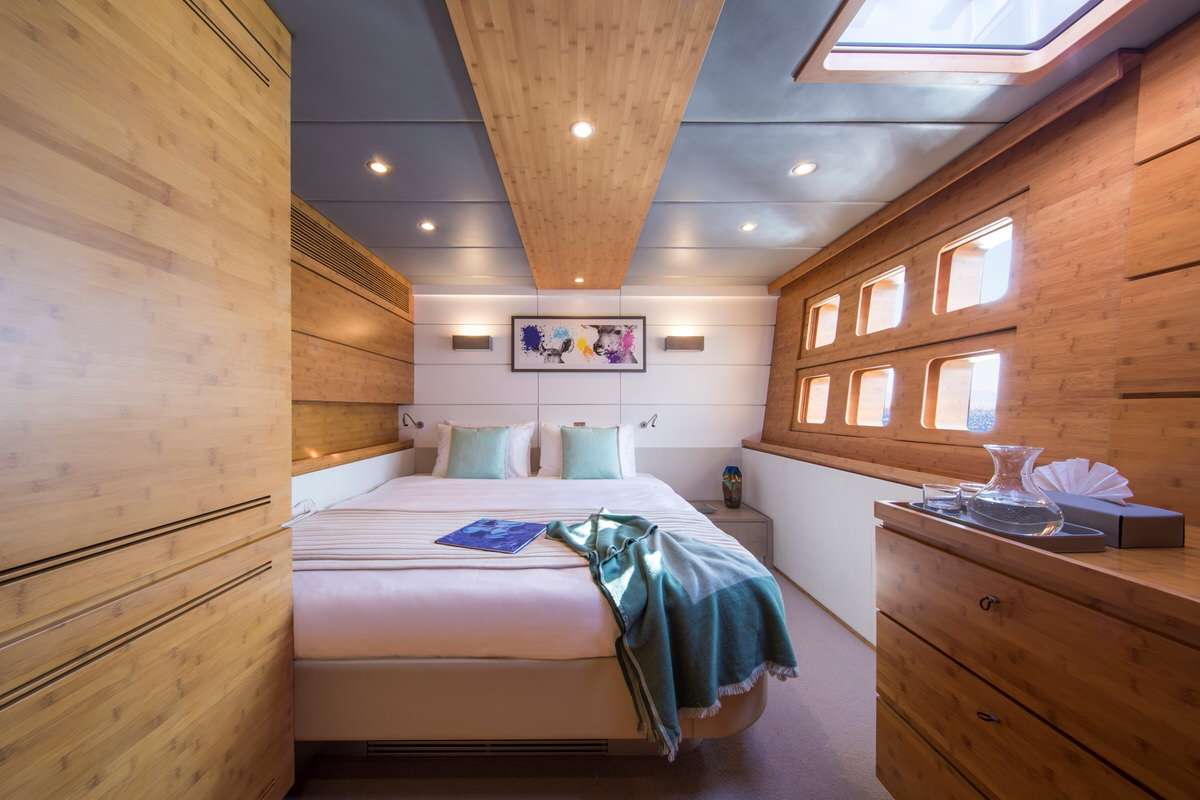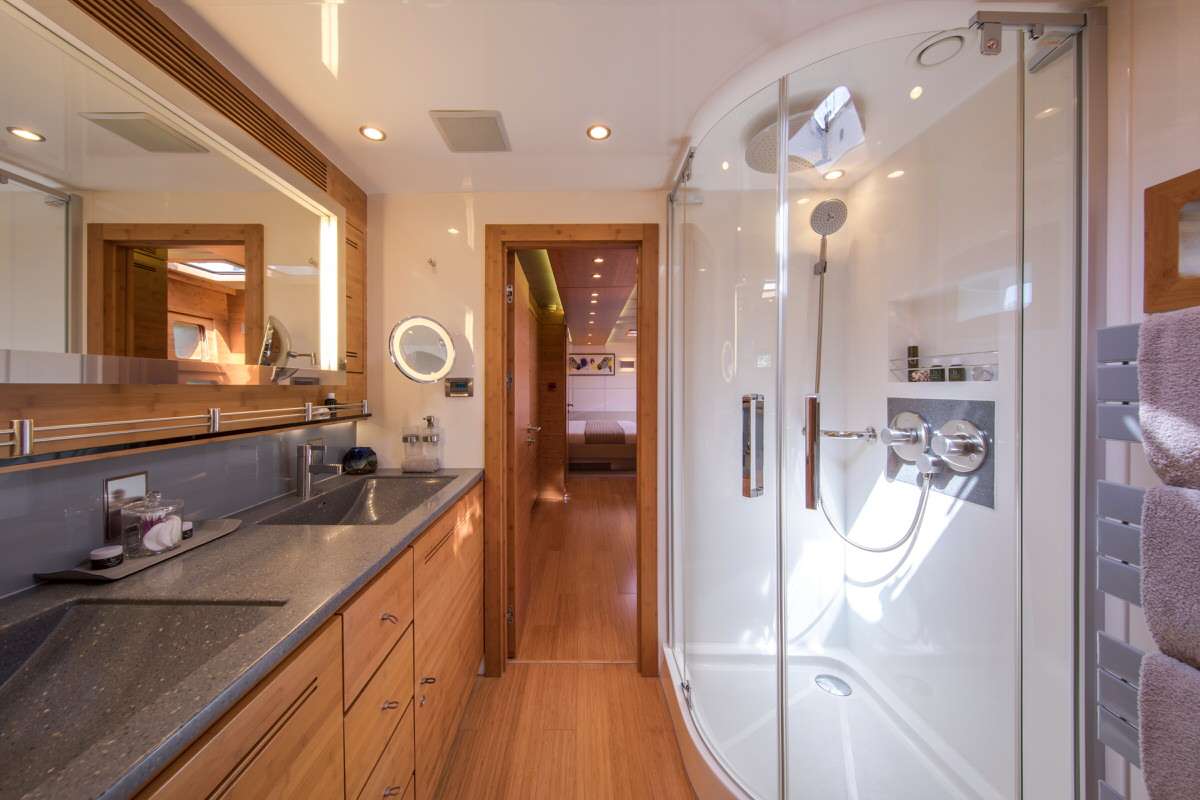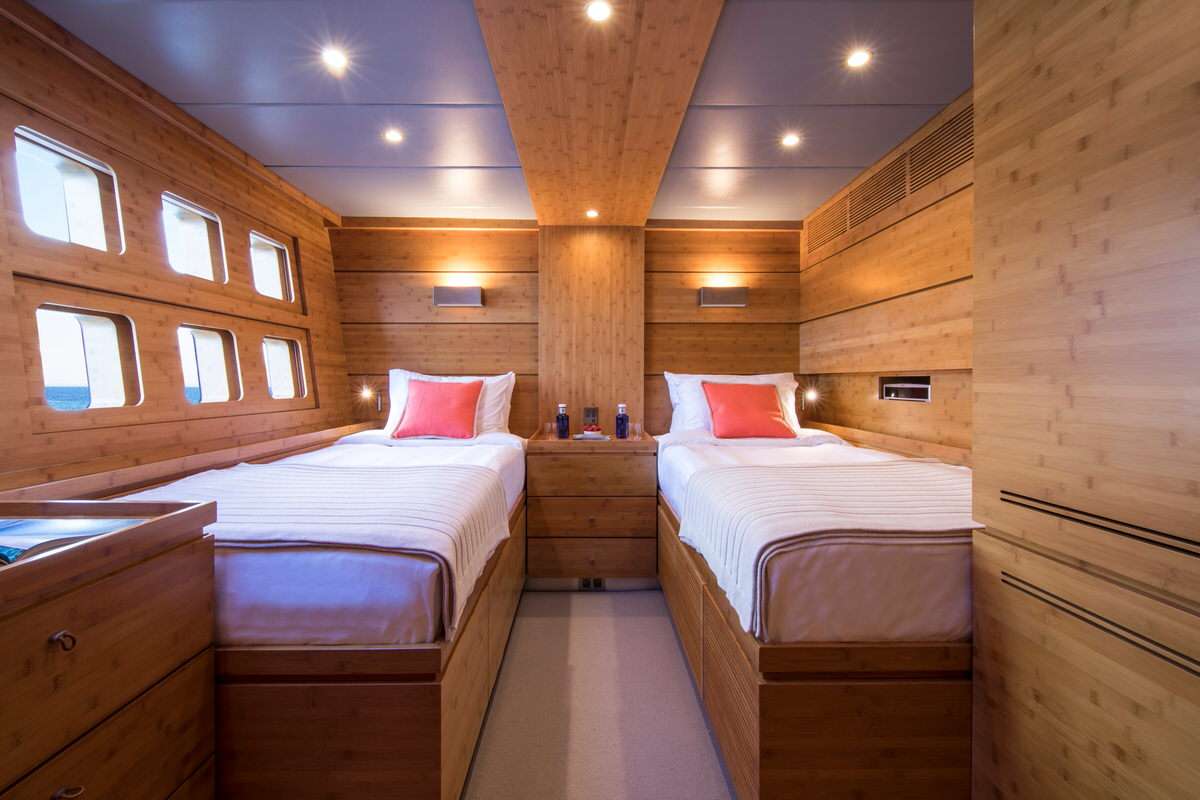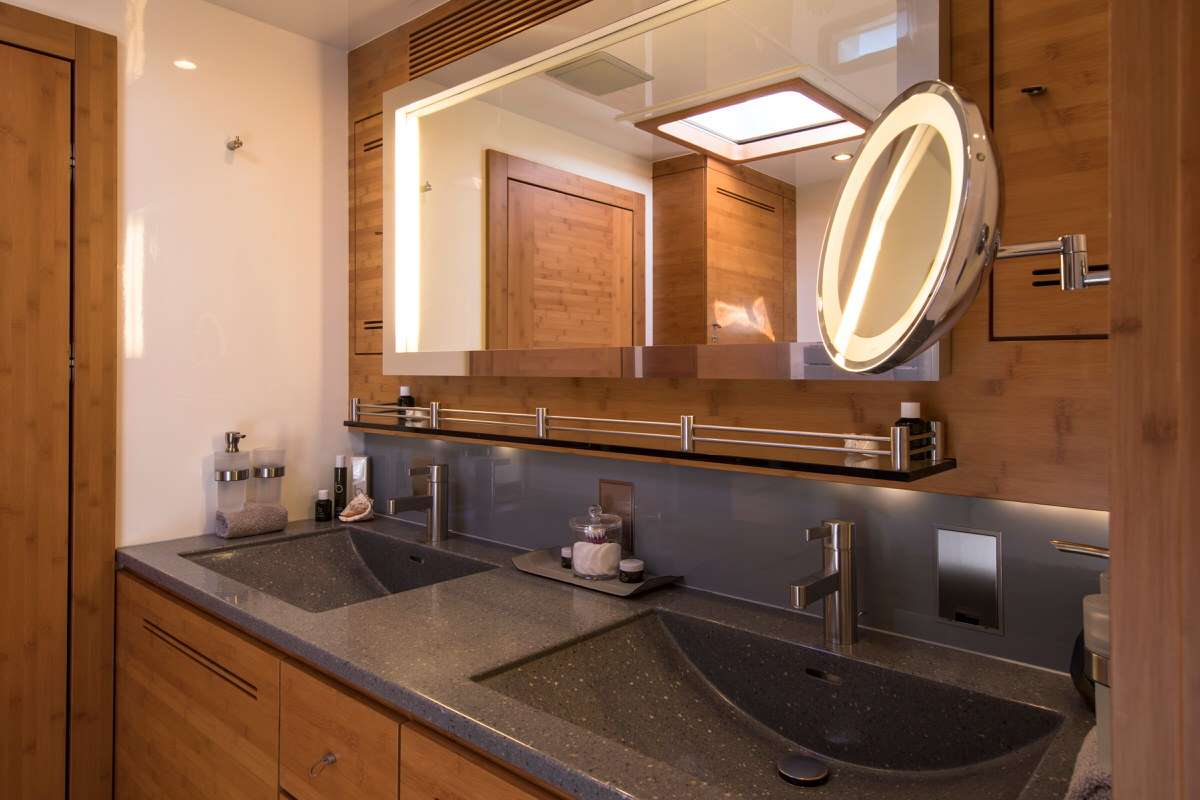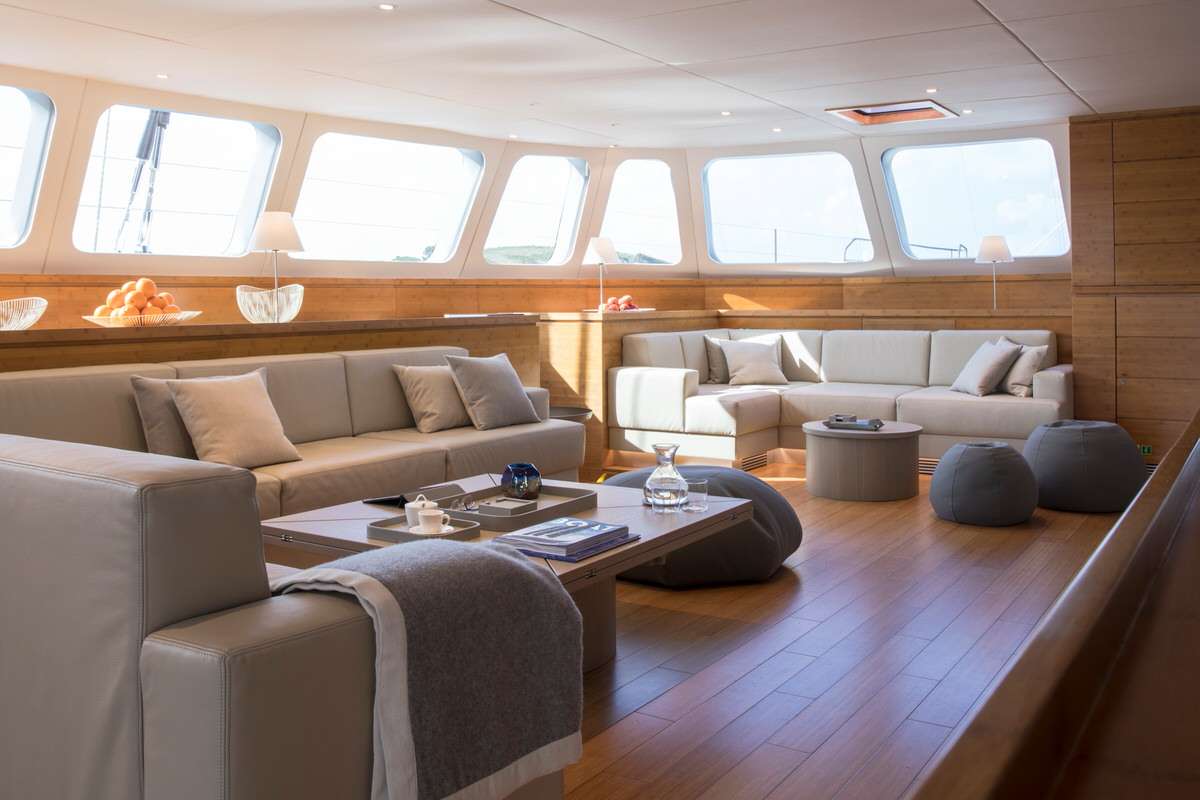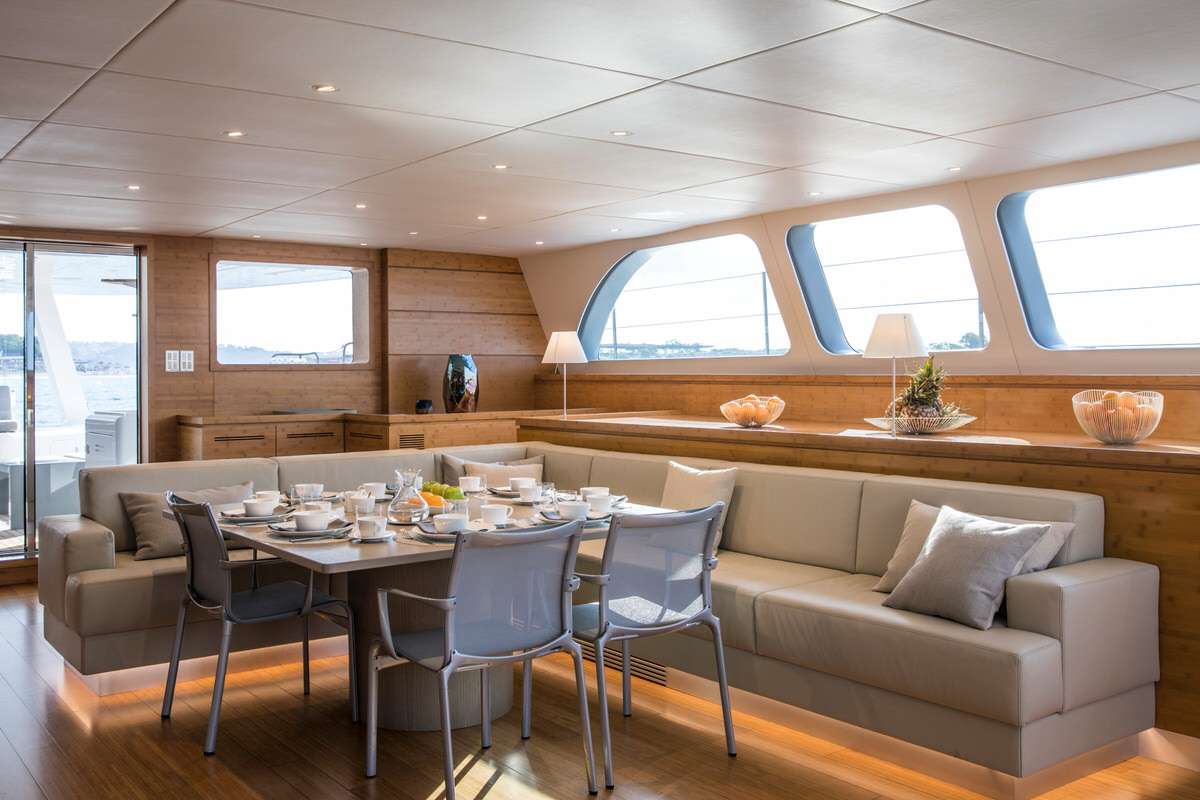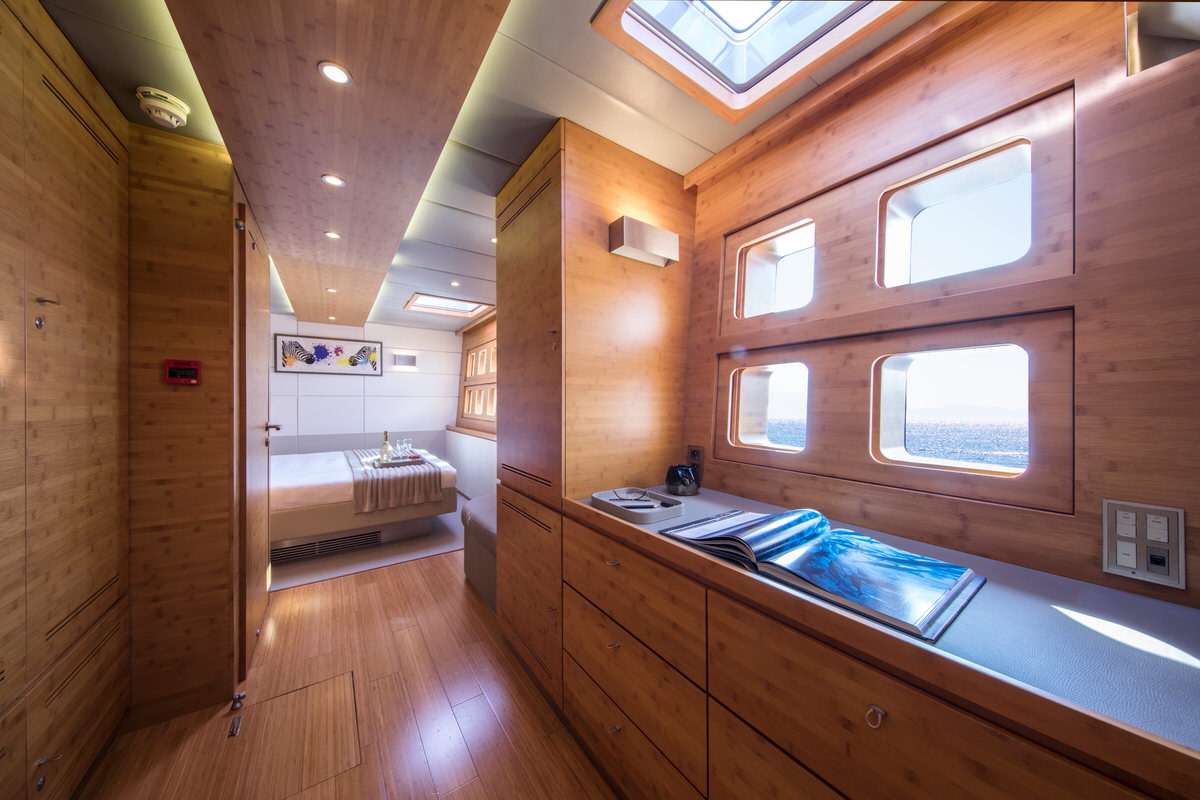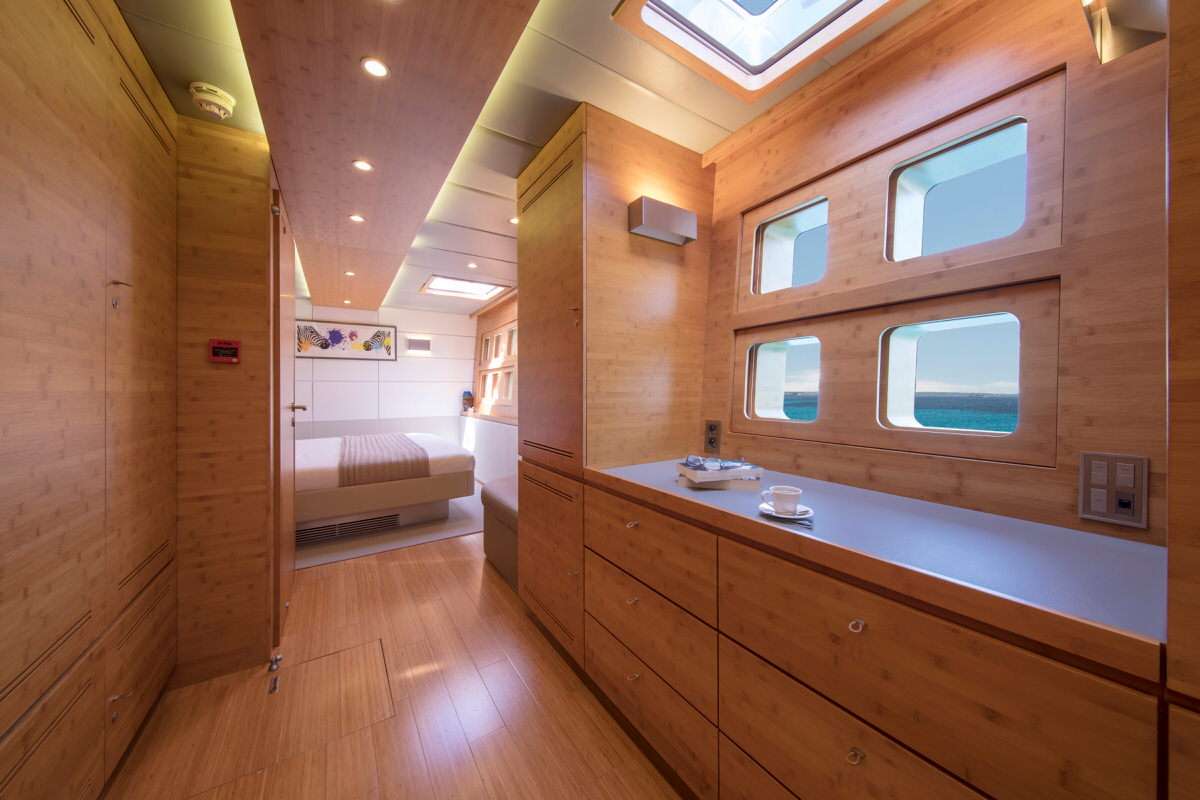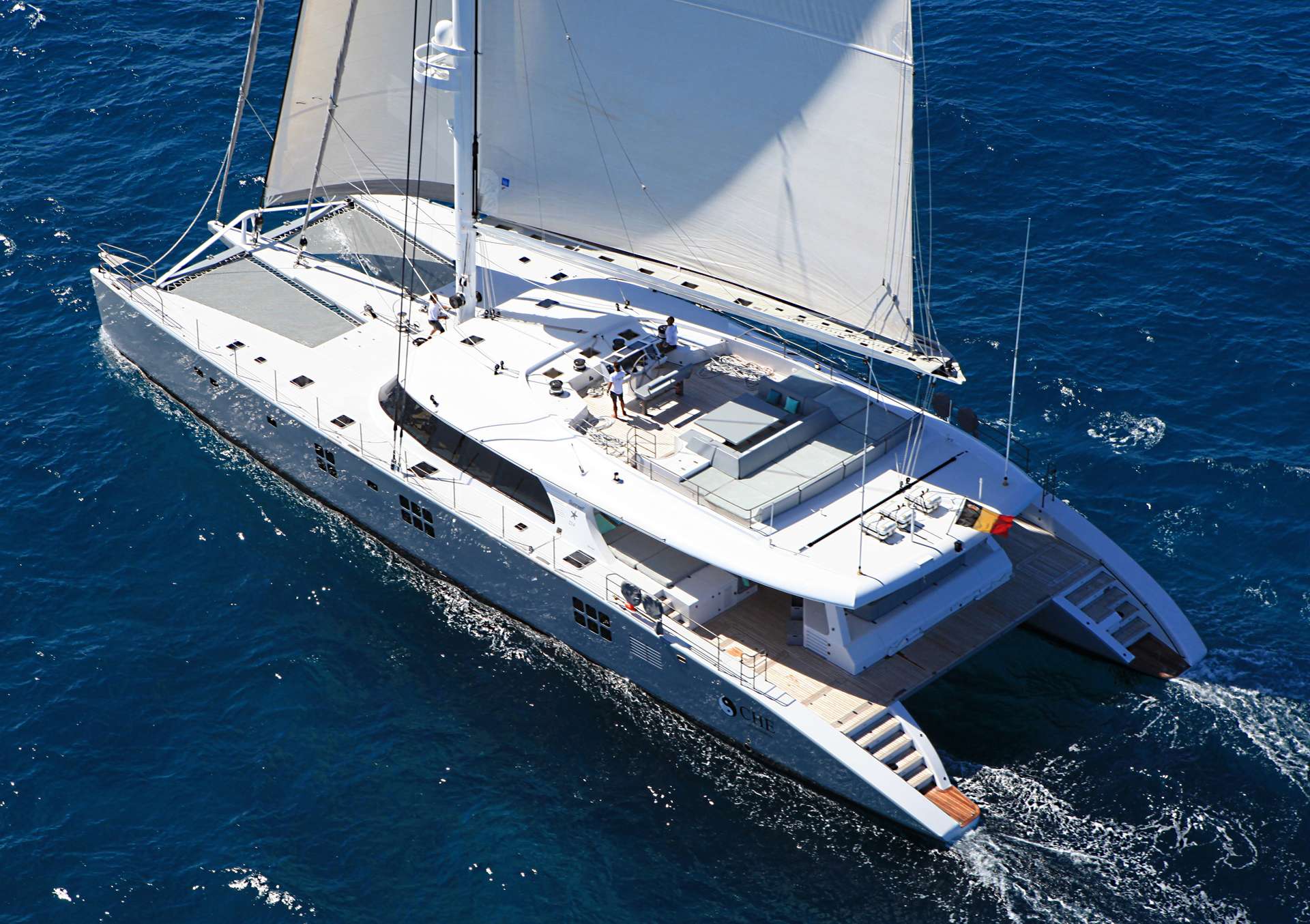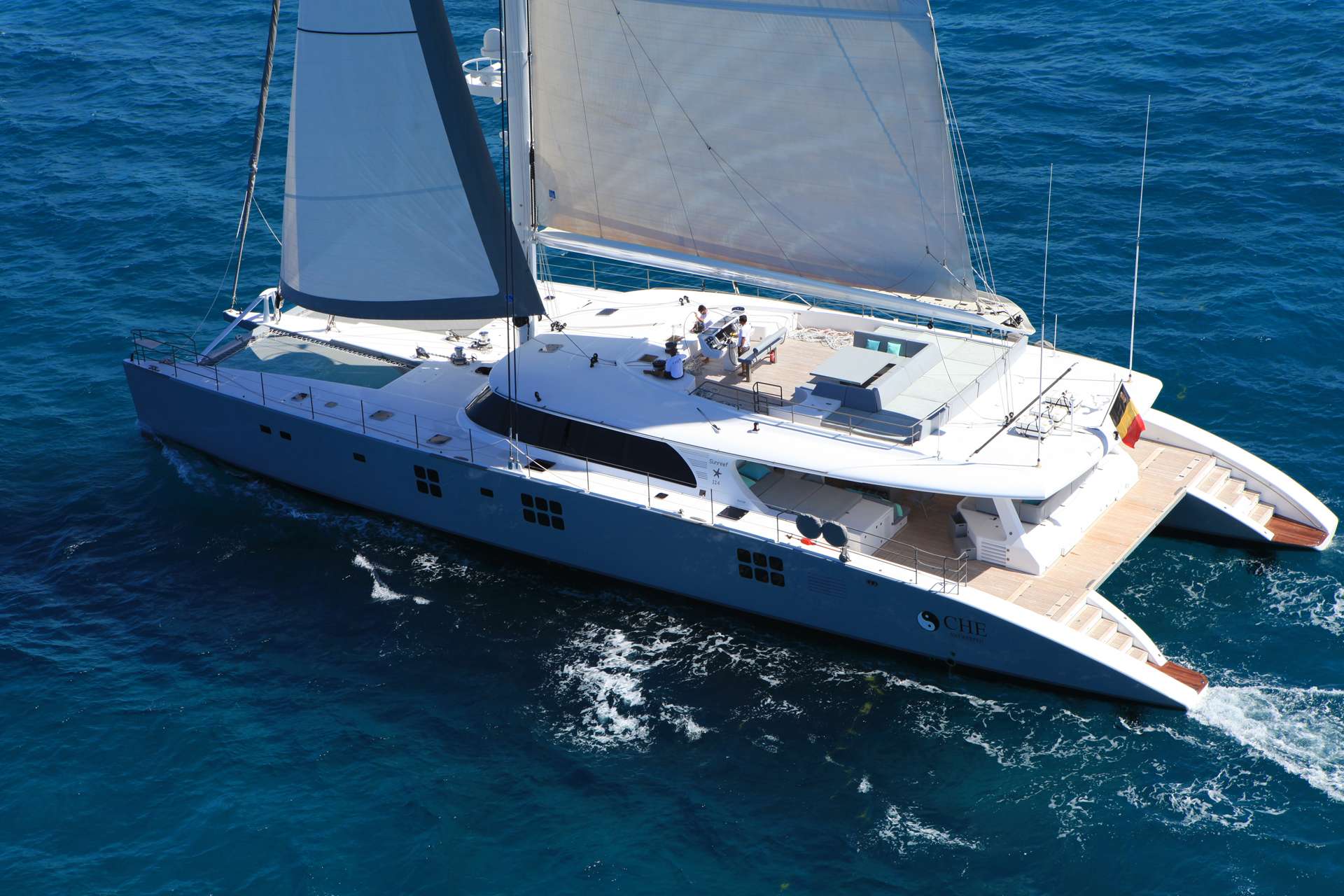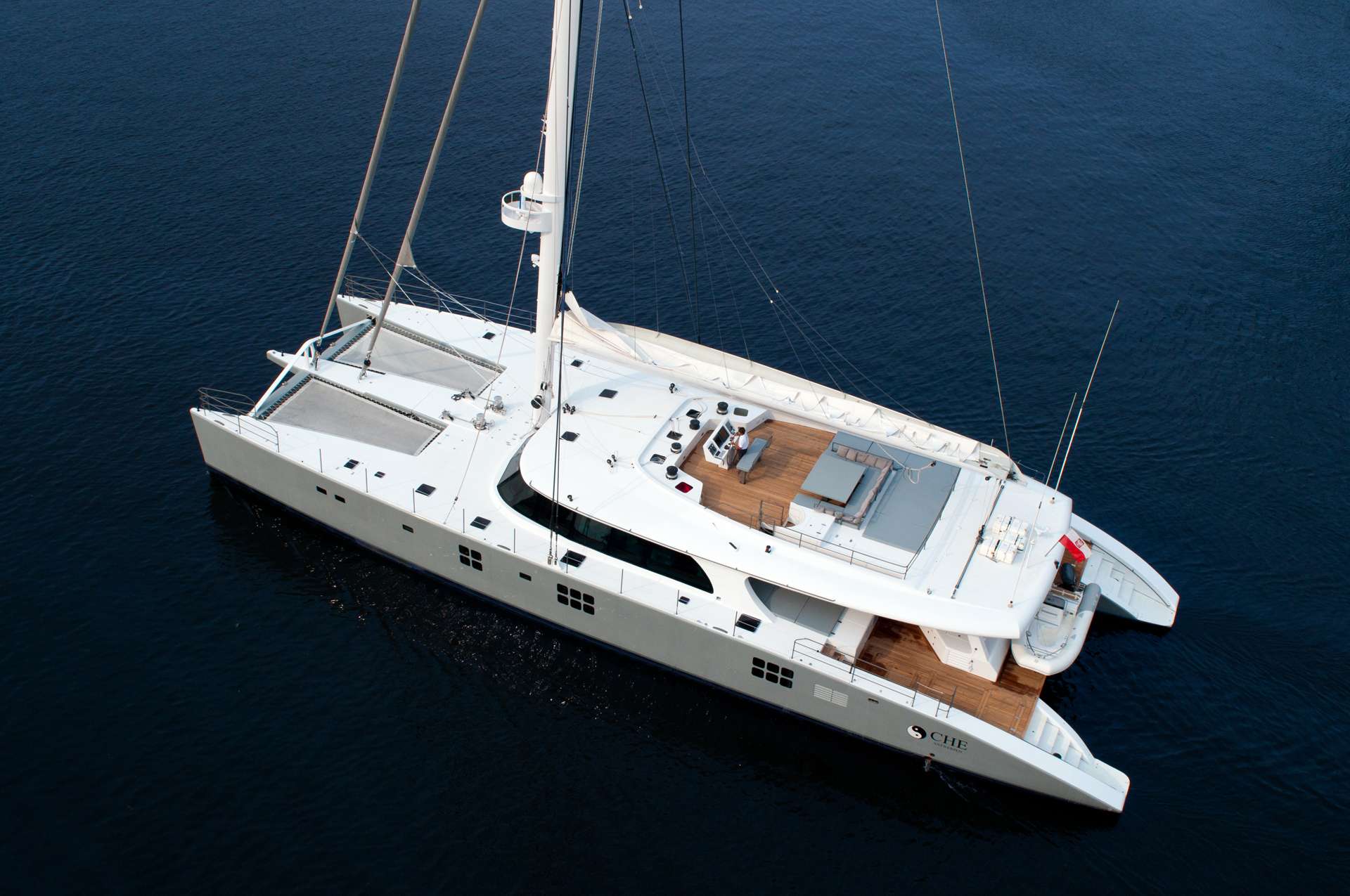 ---
Length:
34.72
Beam:
12.80
Draft:
2.70
Guests:
8
Crew:
5
Cabins:
4
Helipad:
No
Jacuzzi:
No
AC:
Full
Year Built:
2010
Builder:
Sunreef Yachts
Max Speed:
15
High Price:
€79,000
Low Price:
€75,000
Captain Name:
Sebastian Aberg
Captan Nation:
Finnish
Snorkeling Gear:
8
Fishing Gear:
Yes
Onboard Scuba:
Onboard
Yacht Description
New in CA with Exmar Yachting as from 13/12/2017 !
Che will be attending the MYBA show in Barcelona in April 2018 !
She will be available for charter this summer in the Mediterranean and available for events in Cannes and Monaco
Yacht Accomodations
4 cabins 7-8 sleeping guests 1 Master , 1 double VIP, 1 twin VIP, 1 single + pullman
Other Toys
2 Tiwals .
Crew Profile
CAPTAIN
SEBASTIAN ABERG

Nationality: Finnish
Birth Date: 30/05/1976
Residence: Palma
Education: Yachtmaster Offshore
Languages: Finnish, English, Swedish, basic German

With my last position being on a 138ft. motorsailer, I am a confident captain with over 8 years of experi¬ence in the yachting industry. Because of my national service, I am a trained naval skipper and an officer. My many years of experience at sea have taught me the im¬portance of a well-organised crew and I am able to lead, motivate and manage a team to best effect.
I feel at home at sea and my behavior is of a composed and calm nature. I have strong people-skills and get along with all kinds of personalities, while able to ex¬plain things in a way that is easy for everyone to un¬derstand. I am dedicated to meeting needs of however high a standard.


CHEF
NURTEN SELIM
Nationality: Romanian
Birth Date: 09/10/1969
Residence: Romania
Education: "ALKARI" Cooking School
in Palma de Mallorca, Spain
Languages: Romanian, Spanish, English, Italian conversational.

As an experienced, creative, enthusiastic and of course qualified chef, I have a passion for food. As a chef, I focus on healthy and nutritional ingredients, coming together in a mix of Mediterranean and Arabic cuisine, with additional elements from Asia. I take joy in putting my personal touch to traditional dishes, creating unique and delicious combinations while never compromising quality. The options are endless; from beautiful vege¬tarian dishes to lush desserts, from experimenting with fresh flowers to intricate pastries.
My colleagues would describe me as a flexible team player and professional perfectionist. I am organised in my galley as well in my service and administration. As a highly efficient hard worker, I am tidy, sensible, always reliable, all of course with the best hygienic practices.

CHIEF MATE
DANIEL RAGOT
Nationality: French
Birth Date: 24/02/1979
Residence: France
Education: Master 200GT
Languages: French & English

With 5 years of experience as a sail¬or captain, I am a confident first mate. My nature is a very caring one; I am an attentive and reactive person, and love to take care of guests. As I lived in the South Pacific and Caribbean, I carry quite some knowledge of the region to share with guests, but I also still love to discover other cultures and go on new adventures. With a love of sports, I enjoy going kitesurfing and sail racing.
I will be happy to accompany you anywhere and to be your personal guide on your travels: to share my knowl¬edge, to discover new places and to help you create memories that will last a lifetime.


STEWARDESS
ANNA LIMA

Nationality: Swedish
Birth Date: 21/03/1990
Residence: Kungsbacka Sweden
Education: Deckhand/Stewardess Superyacht Training Course in
GaWeo Maritime Academy, Phuket
Languages: Swedish and English

I am a not just a professional but also a very en¬thusiastic Stewardess. I love nothing more than to pro-vide superior service with a friendly and helpful atti¬tude. I have a great work ethic and a close eye for detail, and am known to always have a smile on my face. And I have a sense of humour!
I have always been keen to work on yachts, which makes me very motivated to develop my career skills in this exciting and fast-paced industry. I come with an open mind and love to try new things; having a positive outlook on life is my key attribute. I love to have children on board and make sure they are entertained.

ENGINEER 1
MARIUSZ ADAMCZYK (ROTATIONAL)
Nationality: Polish
Birth Date: 07/05/1976
Residence: Poland
Education: STCW II/4
Languages: Polish, French & English

Hospitality is of high importance to me, and as an en¬gineer I try to provide assistance of a quality that all guests will appreciate. Knowing CHE in even the tiniest details, I am always keen to satisfy any curiosity con¬cerning all the technical or mechanical aspects of this beautiful yacht. My main focus is to ensure a safe cruise for you to enjoy your time on CHE in all the re¬laxation and luxury she has to offer. With my sense of humour I love to make people smile and always my pleasure to entertain the children on board.

ENGINEER
BEN MENETRIER (ROTATIONAL)
Nationality: British
Birth Date: 25/01/1988
Residence: Gosport UK
Education: Marine Engineering
Languages: English

After starting my career in the yacht building industry, I then completed a marine engineer¬ing apprenticeship in England. In the previous years, I spent a great deal of time working on a number of large motor yachts in Thailand, USA, Caribbean, Europe and Indonesia, the latter also being the place where my love of diving and watersports turned into an addiction.
Alongside my career within the marine industry, I spent a large numbers of years working and living in the French Alps in the hospitality side of the industry. I as¬pire to utilise all these skills and to contribute on board in giving our guests a most incredible experience.



Crew Profile