Inquire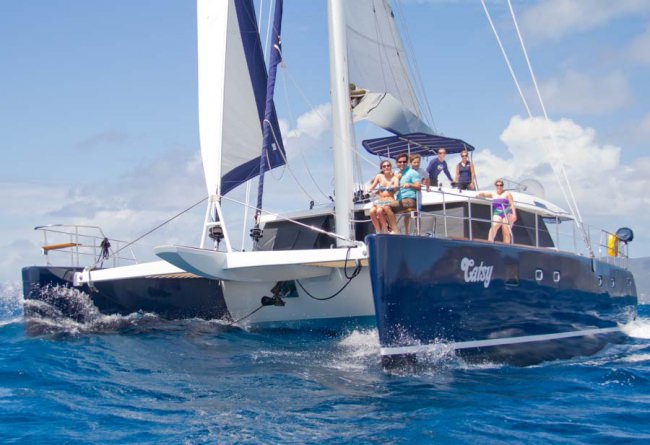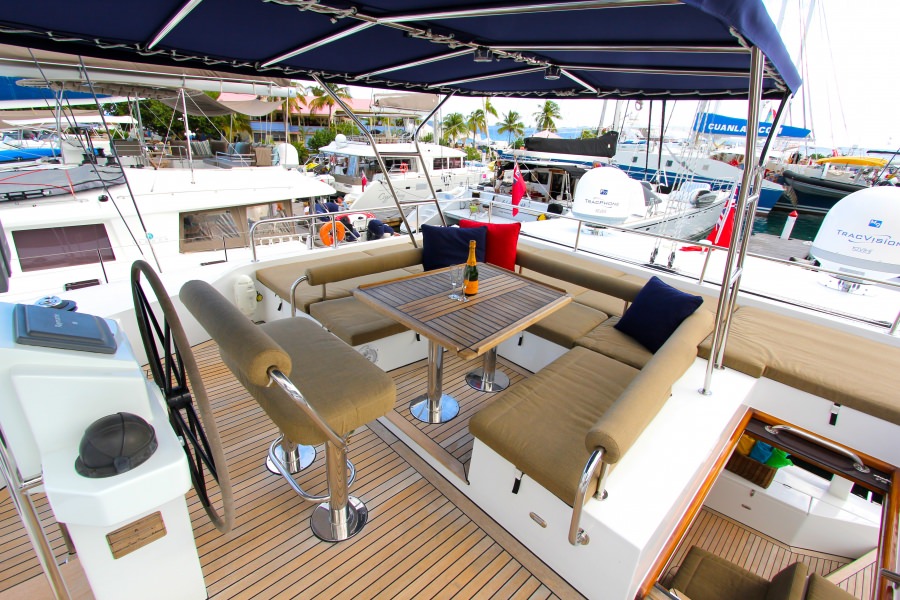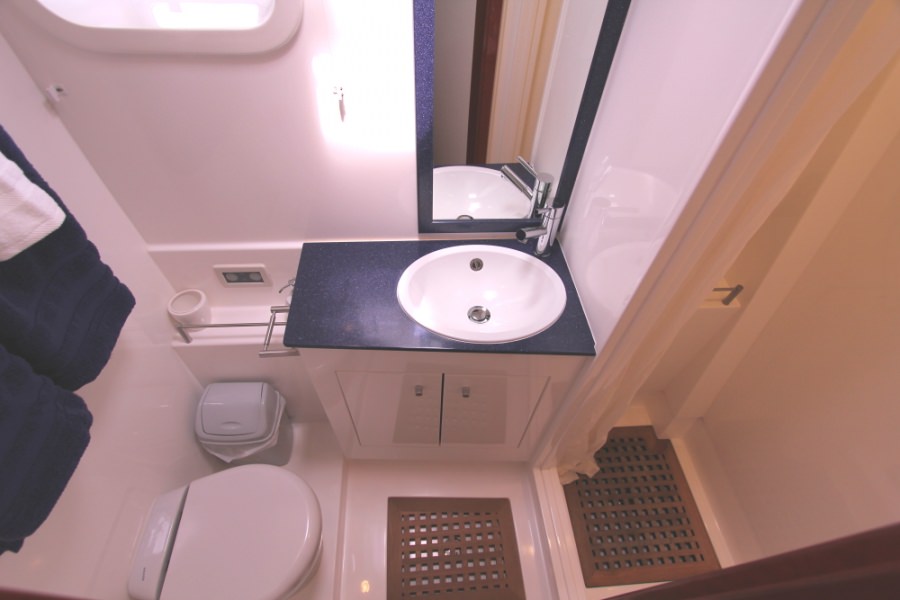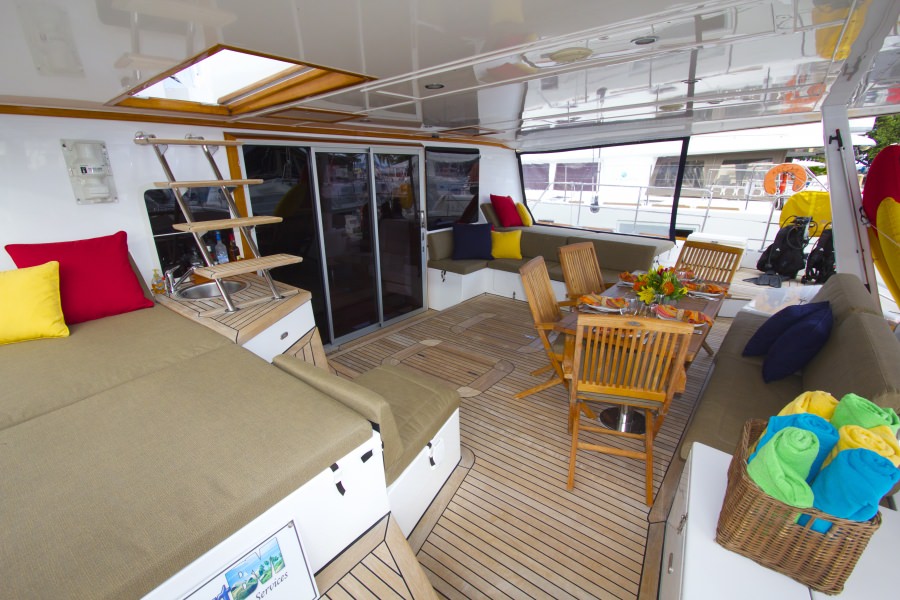 ---
Length:
62
Beam:
30'5''
Draft:
5'3''
Guests:
8
Crew:
2
Cabins:
4
Jacuzzi:
No
AC:
Full
Year Built:
2008
Builder:
Sunreef Yachts
Max Speed:
10+
High Price:
$26,000
Low Price:
$21,000
Captain Name:
Michael Lang
Captan Nation:
US
Wave Runners:
No
Snorkeling Gear:
10
Fishing Gear:
Yes
Onboard Scuba:
Onboard
Yacht Description
Welcome aboard CATSY, a luxury charter catamaran designed and built in 2008 by Sunreef in Gdansk. CATSY is a study in modern naval architecture, combining the necessities of both guest comforts and quality sailing. Comfortable for up to 8 guests, CATSY's guests accommodations include two aft Queen berth guest suites, and two forward double berth guest suites. She is of course air-conditioned throughout, and amenities include satellite TV in the saloon, and a 270 degree view of the blue Caribbean from inside! Of note is CATSY's large, shaded flybridge lounging area and helm station – it's a particular favourite with charter guests, as this design combines some of the more popular aspects of motoryachts with the thrill of sailing. The bridge deck features CATSY's saloon and galley, and the interior lounging areas, and the covered aft lounging cockpit, where most of her guests enjoy partaking in the sumptuous alfresco dining opportunities the tropical Caribbean climate provides. Truly, one of CATSY's outstanding features is her amazing amount of usable exterior guest space, from the cockpit aft to the trampolines forward, with the flybridge lounge to all the interior cabins, much has been contained in her 62 feet of length.
CATSY's features extend beyond mere architecture – She is fully laden with modern water sports equipment and a large rigid-inflatable tender with a sturdy 70 horsepower outboard engine. This keeps CATSY's guests active with waterskiing, the towing-tube, wakeboarding and kneeboarding, though she also has a full compliment of non-motorized activities, including kayaking, snorkeling and 2 new stand-up paddleboards. For dive certified charterers, CATSY offers several scuba diving opportunities during your week aboard. All of these activities are at a mere arm's length away, just step down to the sea via the convenient stairstep swimplatforms on the stern of either hull.
The entire CATSY charter package includes her award-winning crew, professional charter mariners that seek to accommodate the guests' every need, while maintaining a safe and eco-friendly environment aboard.
Yacht Accomodations
CATSY can comfortably accommodate up to 8 guests in 4 queens cabins.
Other Entertainment
WIFI while boat is in BVI waters
Crew Profile
Michael and Jennifer

Michael and Jennifers love affair with sailing evolved from a desire to travel at a pace slow enough for all the colors of the world to soak in and leave a stain. They are adventure seekers on a quest of discovery, excitement, and thrills. You can rely on them for exposure to places seldom visited and being introduced to a lifestyle outside of the ordinary.

Their quest began in Portland, Oregon. Jennifer was attending culinary school and Michael worked ina corporate office downtown. They bought an old ranch home on the outskirts of the city and remodeled it one small nibble at a time. It may have been finished sooner if they werent so busy hiking, camping, fishing, diving, and skiing. To embark on a lifestyle of travel, they put their careers on hiatus and sold their home and most of their belongings, only to keep what would fit in a few duffel bags.

A sailboat intrinsically became the vehicle to propel their odyssey. The search began for an ideal boat to be both sound for passage making and comfortable for cruising. The answer to their discerning wanderlust for the open seas came when they stumbled upon a gem of an unfinished catamaran. Given their ambitious nature, they took on the completion of this audacious build. For the past three years, they have been reconstructing and designing this sailboat to navigate around the world. It is 45 ft in length and an amalgamation of modern multihull design concepts. A significant construction milestone positioned them in a palpable position to work as private yacht crew while refining the final aspects.

In 2013, they moved to the British Virgin Islands to freelance as a Captain and Chef team. Michael and Jennifer operated a number of different charter catamarans. A highlight was being part ofthe crew delivering Richard Bransons 105 ft catamaran to Florida. At the end of their first season, they found full-time positions on AdAstra, a 57 ft Lagoon catamaran. Over the course of two years they operated over 30 charters on AdAstra, including voyages in the British Virgin Islands, Spanish Virgin Islands, and the Saints (St.Maarten, St.Barths).

Jennifer is originally from the beautiful Pacific Northwest near Portland, Oregon. With a passion for fresh local food and world cuisines, she went on to develop her craft as a chef by earning a degree from the Le Cordon Bleu College of Culinary Arts. As part of her schooling she traveled to Paris, France where she honed her skills and specialized in patisserie. After seven years as an executive chef for tasteful startups, and a jaunt in an artisan bakery, she was ready for a new challenge by pursuing a career in health care. While attending Portland State University, she worked as a professional nanny and personal chef for busy families. The culmination of these experiences has driven her to excel as an outstanding yacht chef and steward.

Now, as the Chef on Catsy, she is excited to be back at her roots, allowing her adoration as a chef to shine through. She has high standards for quality food. Her methods of cooking from scratch with raw ingredients cater to fastidious and well-trekked palates. Jennifer is an expert when it comes to food allergies (gluten, soy, egg, nuts, dairy, shellfish etc.) because she lives with one of the most difficult food intolerance afflictions. She has agenetic autoimmune disorder that prevents her from eating gluten, called Celiacs disease. She will provide a safe haven for those with allergies or other dietary restrictions. Jennifer doesnt eat chocolate, she loves to garden, and she is a perfectionist in (and out) of the galley.

Michael is originally from Silicon Valley outside San Francisco, California. He approaches life as an expedition in search of exhilarating experiences. He traveled for a few years working for a Danish wind turbine company, then spent a total of 15 years in after sales operations and engineering support. He has constructed power plants all over the United States and overseas in Germany and Denmark. Now Michael has left the corporate world in search of a bigger adventure.

Outside of work, Michael always has a big project in the works or is planning an excursion to someplace new. At the moment it is their 45ft Blue Water Catamaran. Past projects include their house remodel and, on the side, a 4x4 RV for serious road excursions.

His goal is to be able to go in search of outdoor excitementin any direction, land or sea. Michael is happy to be a guide for outdoor activities, diving and watersports. His practice in addressing challenges has fostered an even-keeled character, reinforced with the patience to reap the potential of hard work while leading life with imagination. He accentuates the pursuit of his dreams with a can-do attitude. Michael is a chocolate monster, loves technical challenges, and enjoys sharing his life experience with guests.
Crew Profile