Inquire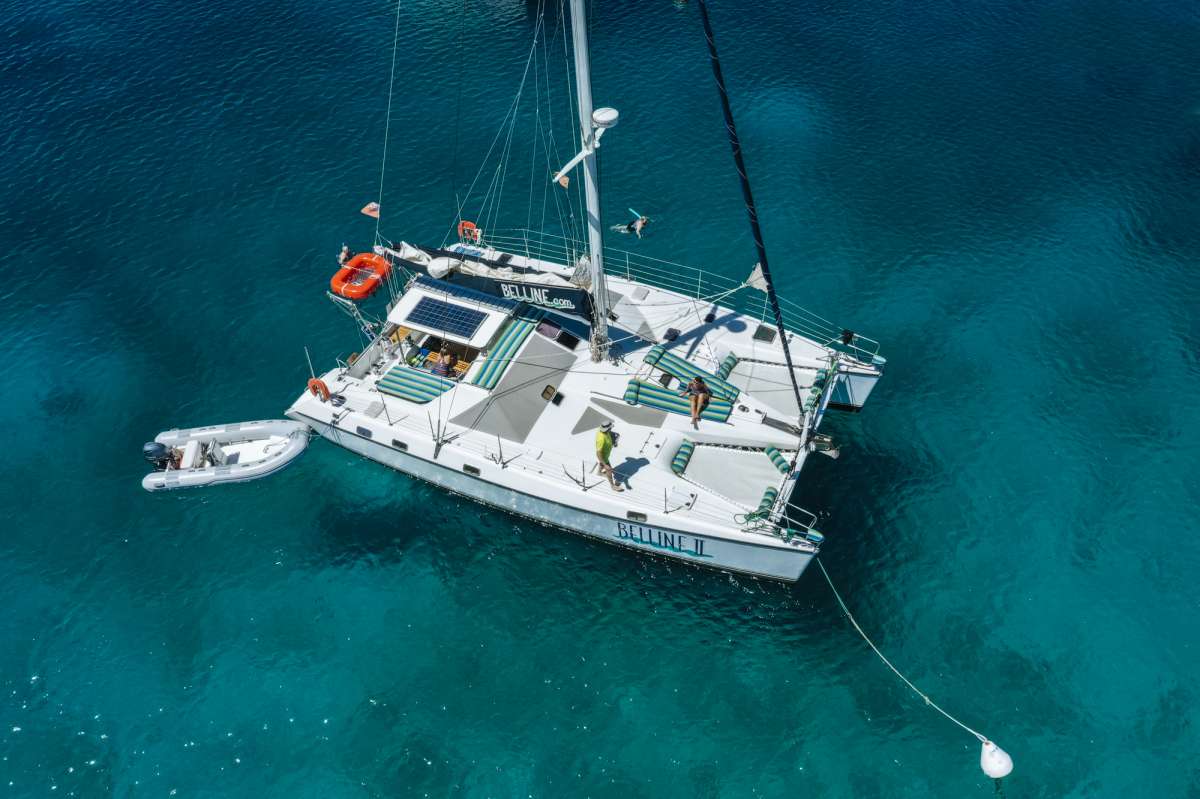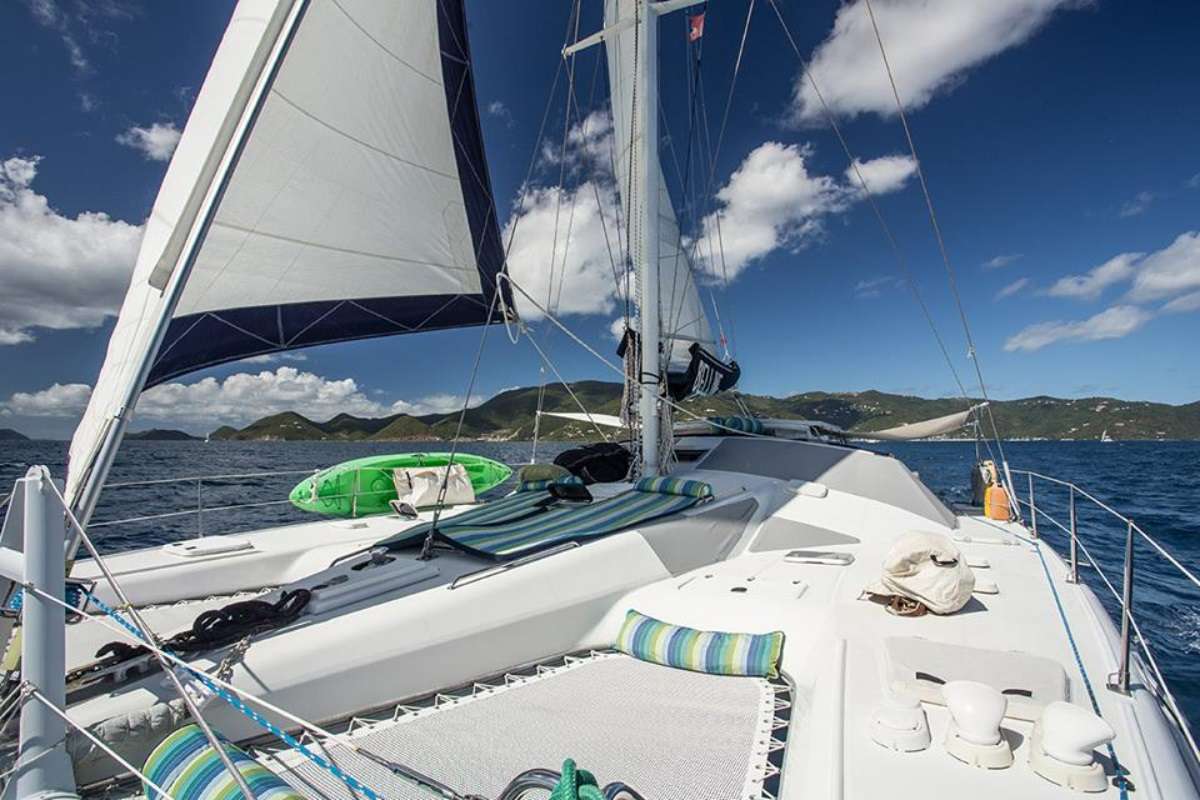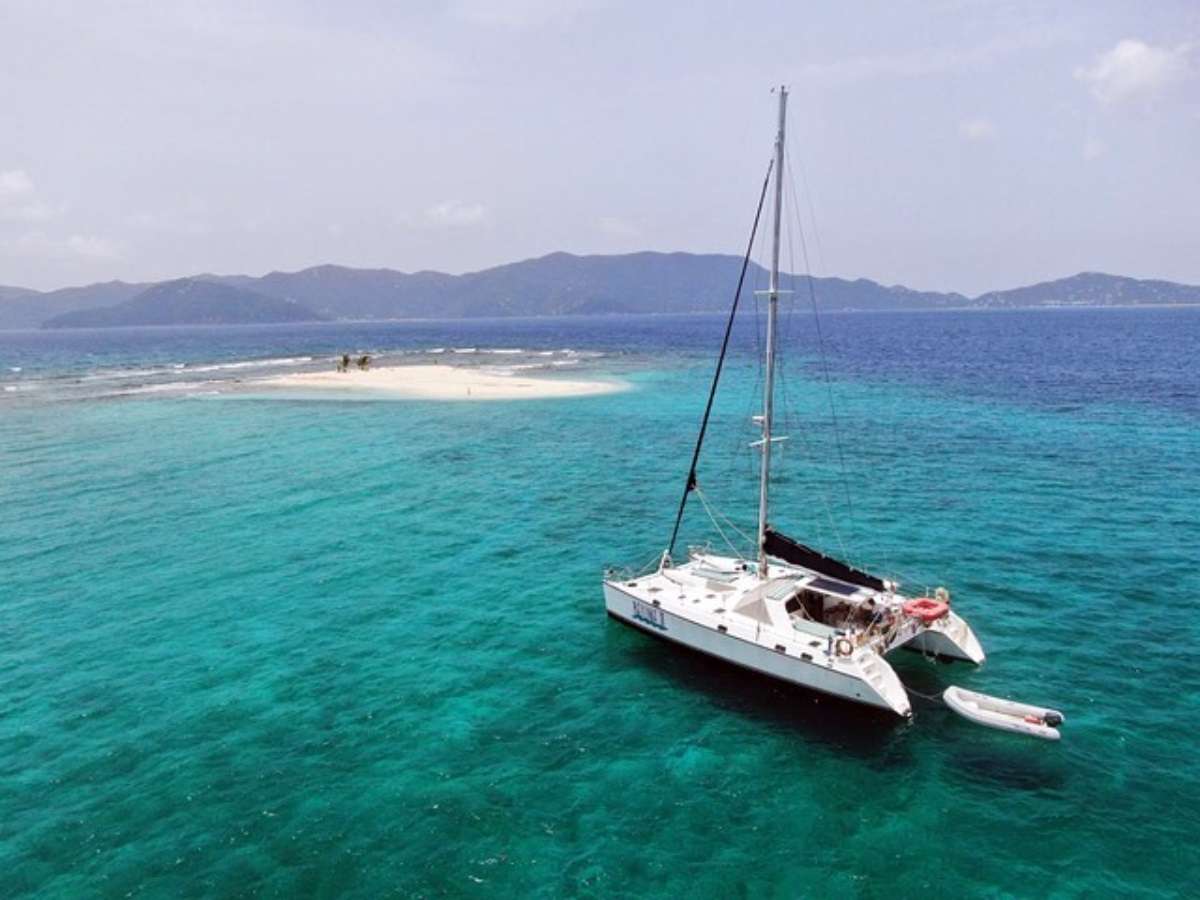 ---
Length:
48
Beam:
27
Draft:
5
Guests:
8
Crew:
3
Cabins:
4
Helipad:
No
Jacuzzi:
No
AC:
Full
Year Built:
1991
Builder:
Privilege
High Price:
$15,800
Low Price:
$11,500
Captain Name:
Walter Wegmann
Captan Nation:
Swiss
Snorkeling Gear:
10
Fishing Gear:
Yes
Onboard Scuba:
Onboard
Yacht Description
Sailing on Catamaran Belline II is like a magic carpet ride…
"On a cloud of sound
Any place it goes is right
Goes far, flies near, to the stars away from here… "
(Steppenwolf)
Her two hulls give space… speed and stability
Leave your stress, traffic jams, gotta-dos, hafta-dos and if you wish even your cell/mobile/wifi/keepintouch-devices behind and experience the richness of a lonely island, a quiet bay, a deserted beach on the fully equipped yacht.
Diving… off the yacht and into crystal clear, warm waters, blending into the world of stunning underwater playgrounds, showing the fish your big grin.
Enjoy the unspoiled beauty of the most fascinating reefs still alive in the world today. Or even blow the first bubbles under water with your own PADI dive instructor.
During your sailing cruise you can enjoy all the on-board toys and top your vacation experience with our wakeboard, double seated kayak, fishing rods, aquanaut and much more activities tomake your sailing holidays a great success!
We love eating, so we love food – and we love to cook! We are devoted to enjoying preparing new and different meals as well as the classic, traditional dishes. You will see how we can surprise you.
Belline II is perfect for a sailing vacation with both, friends and family. Its Sun and Fun. Who knows, maybe soon you are sitting on deck with a cold drink in your hand! (and a big grin!)!!!
Yacht Accomodations
Full Refit over the 2011/2012 year.
Four luxurious cabins offer our guests private and comfortable accommodation. Each cabin has a queen-size bed, complete inventory of towels, bookshelves and fans, and ample storage space.

Private en suite head and shower with hot and cold water, hair dryers,towels and soaps are provided to your convenience.


Other Toys
14ft. Tender, 60 Hp Yamaha
Water Ski ,
Pool Noodles
Aquanauts
Inner Tube
Wake Board
Beach Games
Sorry, no fishing in the BVI.
Crew Profile
Walter Wegmann - Captain and Chef
After April, 2017, Walter will be available for charters "on request", with Arlette and Jeremie taking the helm on a full-time basis.

Walter is a licensed captain and a certified mechanic from Switzerland. He always has a helping hand for other boaters, too! They call him, "Walter-will-fix-it".

During a very cold and rainy summer in Europe in 1987, Walter shruffed off the chill and flew off to the Dominican Republic for a dive vacation. He fell in love with the beauty of the Caribbean and stayed, opening one of the first European dive schools there. He never stopped dreaming from the perfect dive & relax vacation solution.

In 1991 he went to France and setting foot for the first time on Belline ll. After some customization work on the catamaran, Walter sailed through the challenging Bay of Biscay, off to the Mediterranean Sea, where he cruised along the French coast, the Spain's Balearic Islands, Gibraltar and the Canary Islands. From there Walter and his crew set Belline's sails for the crossing of the broad Atlantic. They had a wonderfully quiet and blissful crossing, and made landfall 21 days later in the British Virgin Islands. Walter and his crew thought they where the next Columbus in Paradise, when they found that the beer at Pusser's was only a nickel! (What they didn't know was, they had landed on a Thursday, when Pusser's Pub was celebrating a special "nickel-night").

Walter will be not only be your all-inclusive vacations charter yacht captain, but also your gourmet chef, as cooking is his true passion! Somebody even said: "You cook better than my mother!" That says everything, doesn't it?

During all this time Walter has hosted over 3000 guests and made lots of new friends, many returning year after year to enjoy their "dream come true" Caribbean vacation.

Arlette Wyss - First mate and dive instructor

Arlette Wyss is also a native of Switzerland. She is a certified horse trainer, specializing in a variety of equestrian disciplines. She traveled extensively the past 5 years, crossing the USA by Greyhound bus from west to east, working in Idaho and Nevada as a real cowgirl, reprised that role in Brasil as a "gauchera" on a "facenda", conquered the Amazon, hiked through Iceland, drove all over New Zealand, slept under the stars in the Sahara Desert and explored the west coast of Greenland on a sailing expedition.

But nothing can beat the beautiful Caribbean and the life on the water. She was only a small child when she was the first time sailing on Belline II with her family. That obviously impressed her enough to return again and again, and to dream of a life on Belline II. Arlette has a Swiss yachtmaster's license, a 50ft RIB license and VHF certification. Also as a professional PADI dive instructor she's always happy to take you on a dive around the most stunning reefs of the Caribbean or even blow the first bubbles with you! Arlette achieved a Swiss certification in professional bartending, presentation and service of drinks and snacks.

Her happy face earns her favour and empathy and a smile is always there, even in moments when it's hectic, with quick thinking and action required. She is comfortable running all deck duties, and she keeps all water sports activities fully under control.

Arlette has been crewing on-and-off with the Belline ll on several charters in the past three years and she worked with Walter in the summer months in the boat yard.

Jean-Pierre Greaux, "JP", stepped aboard earlier in the year and has added a bit of local flair to Belline II, being born and raised on the island of Saint Martin. Growing up on or near the ocean, JP is a fun loving, hospitality oriented person who loves cooking Caribbean dishes for new and exciting dining experiences. An avid fisherman, he loves catching and harvesting fresh ocean creatures to throw in the pots. We are very excited to have him on board and he has gotten rave reviews from guests on charters that he and Arlette have already done.
Crew Profile