Inquire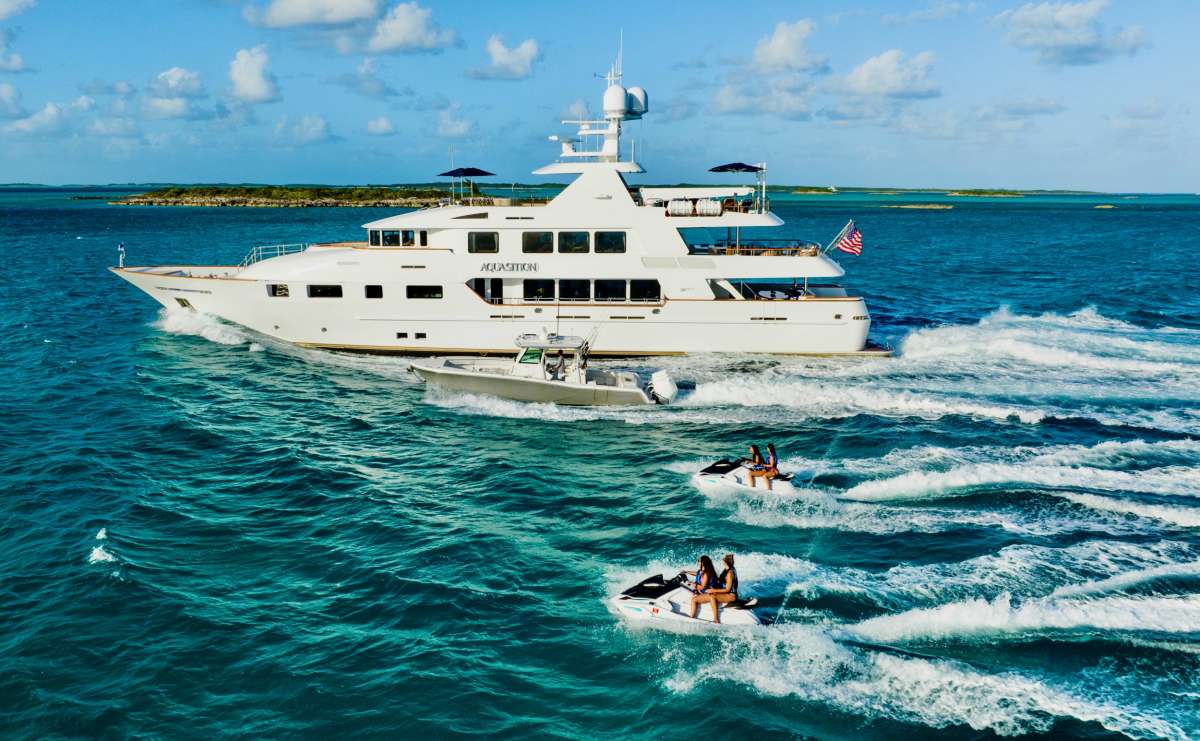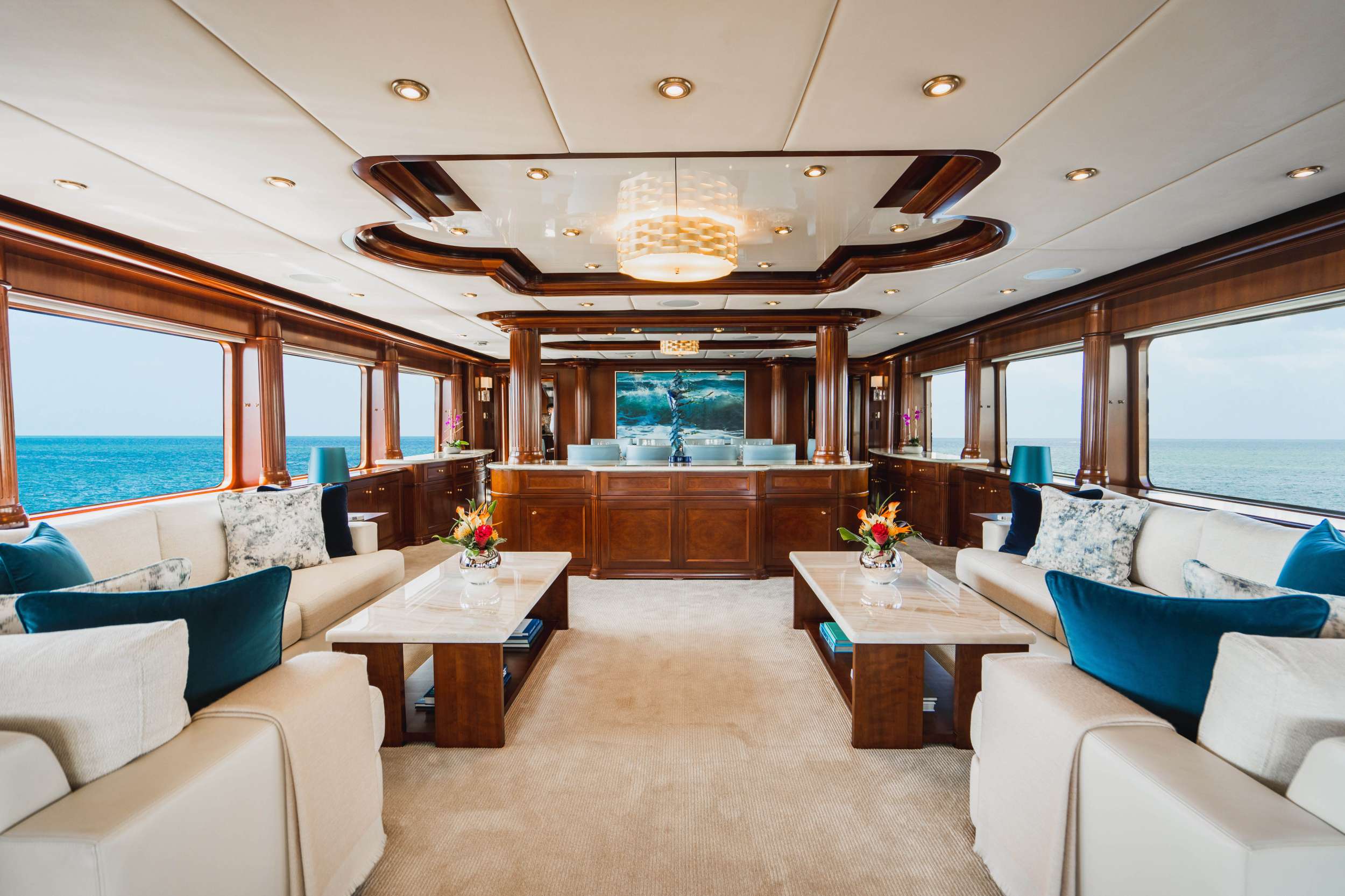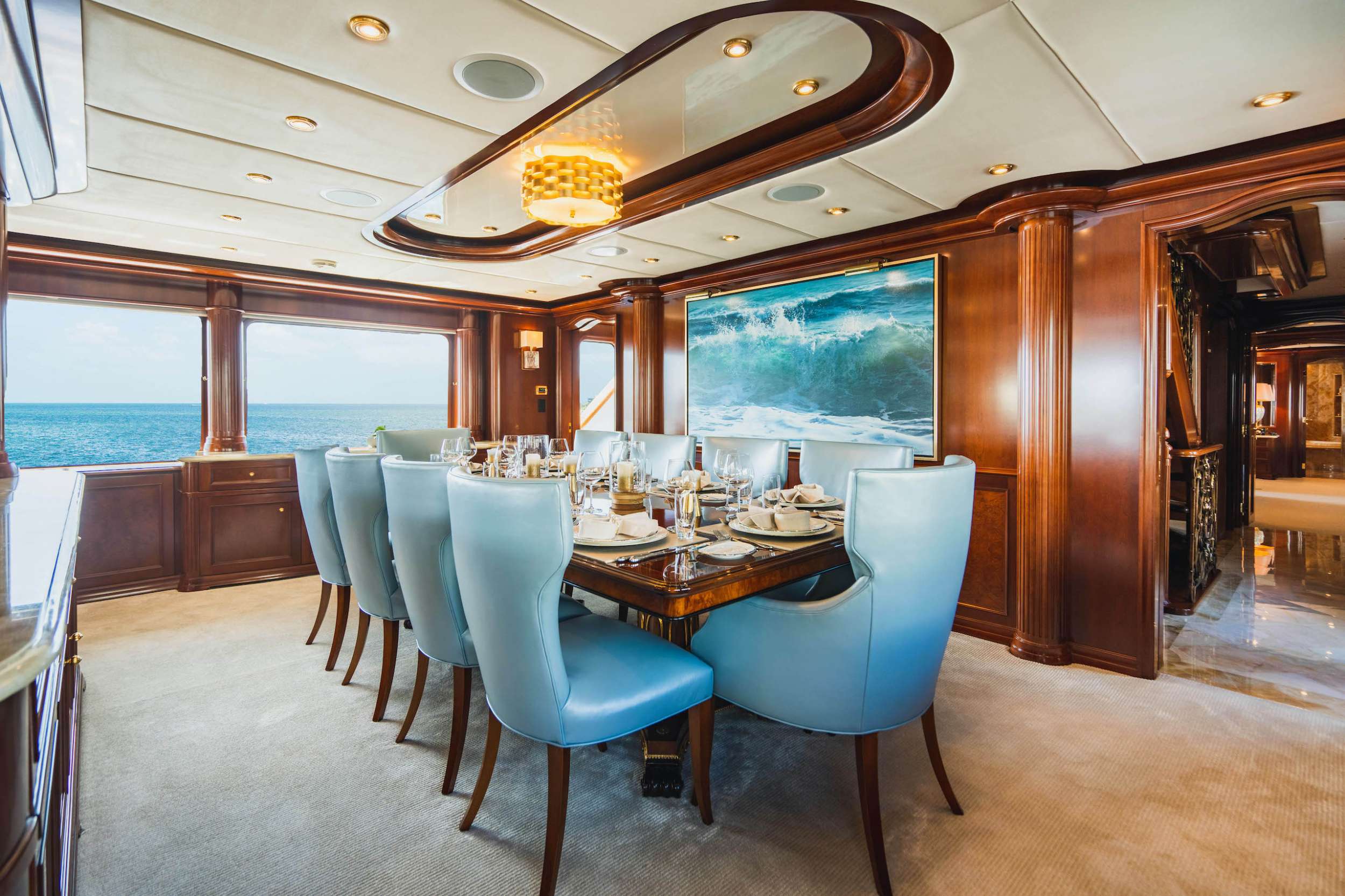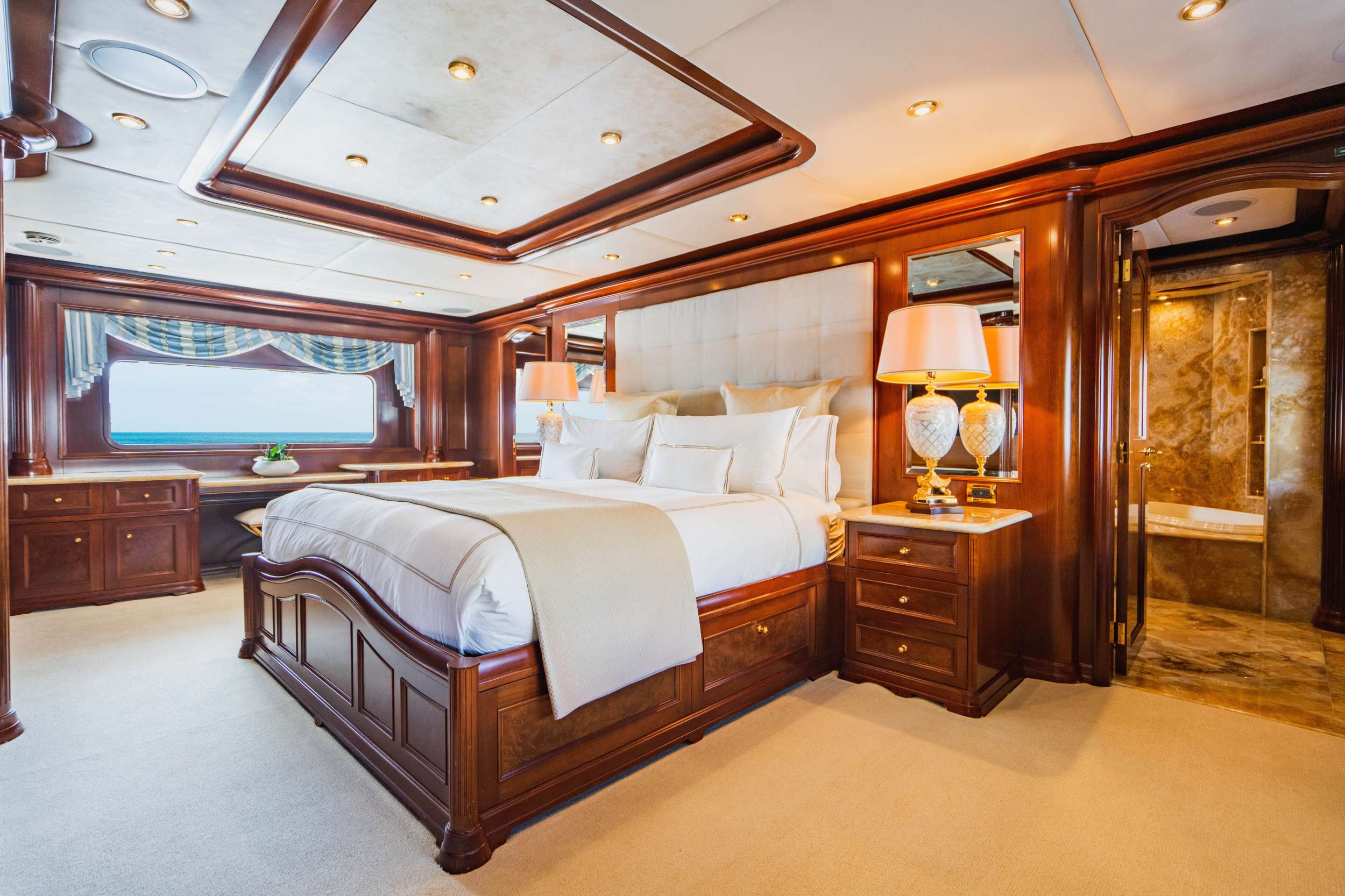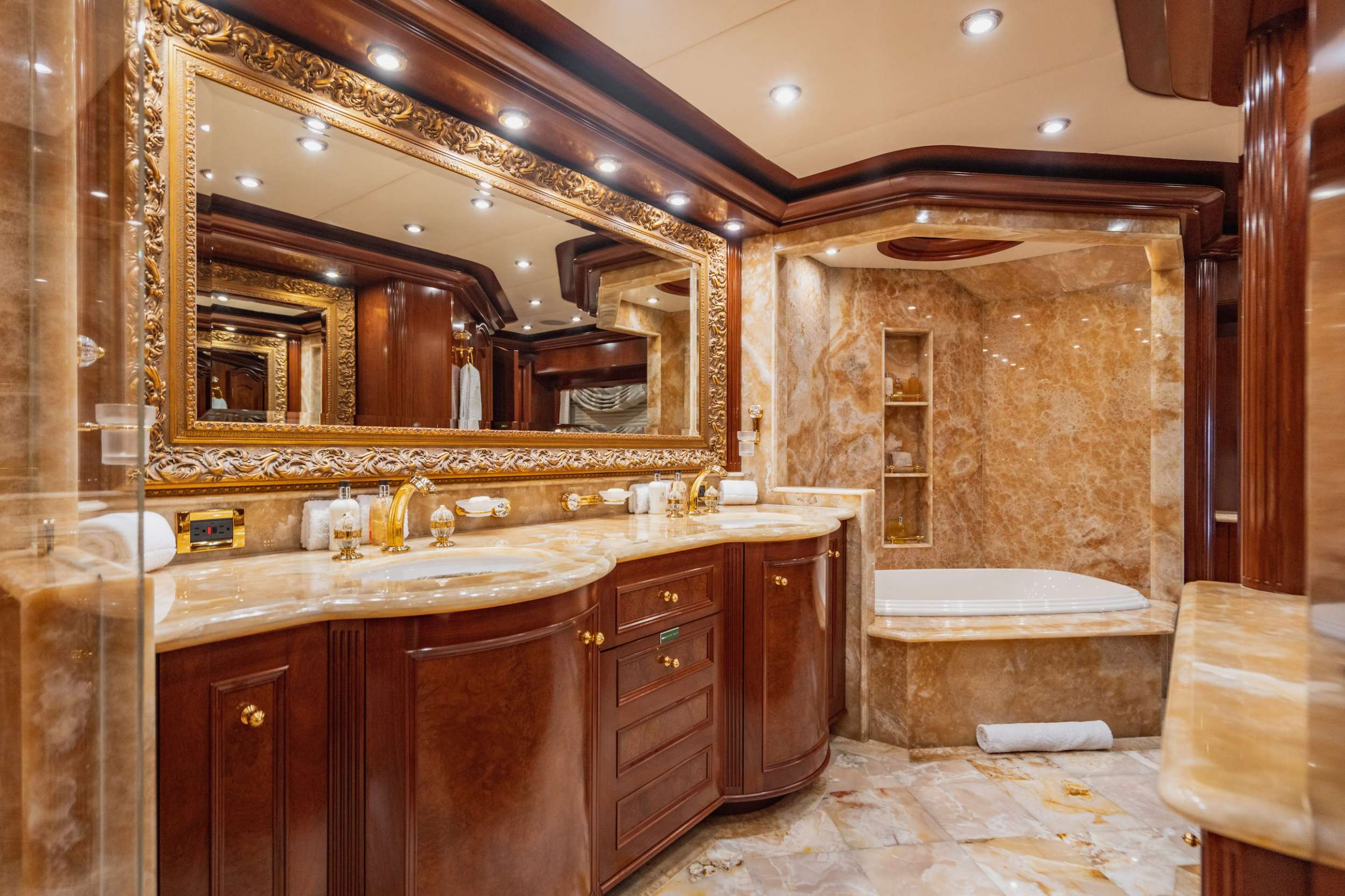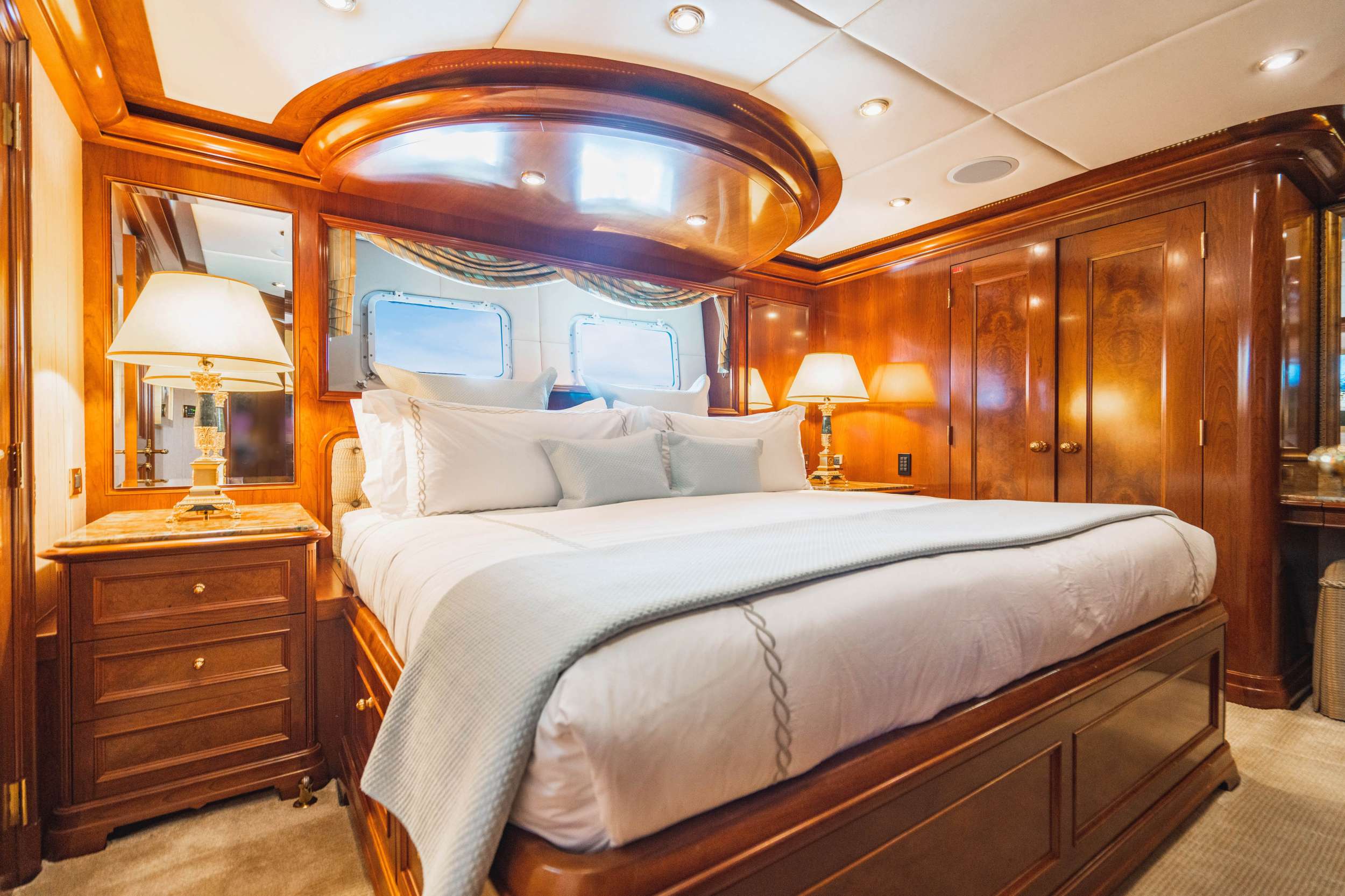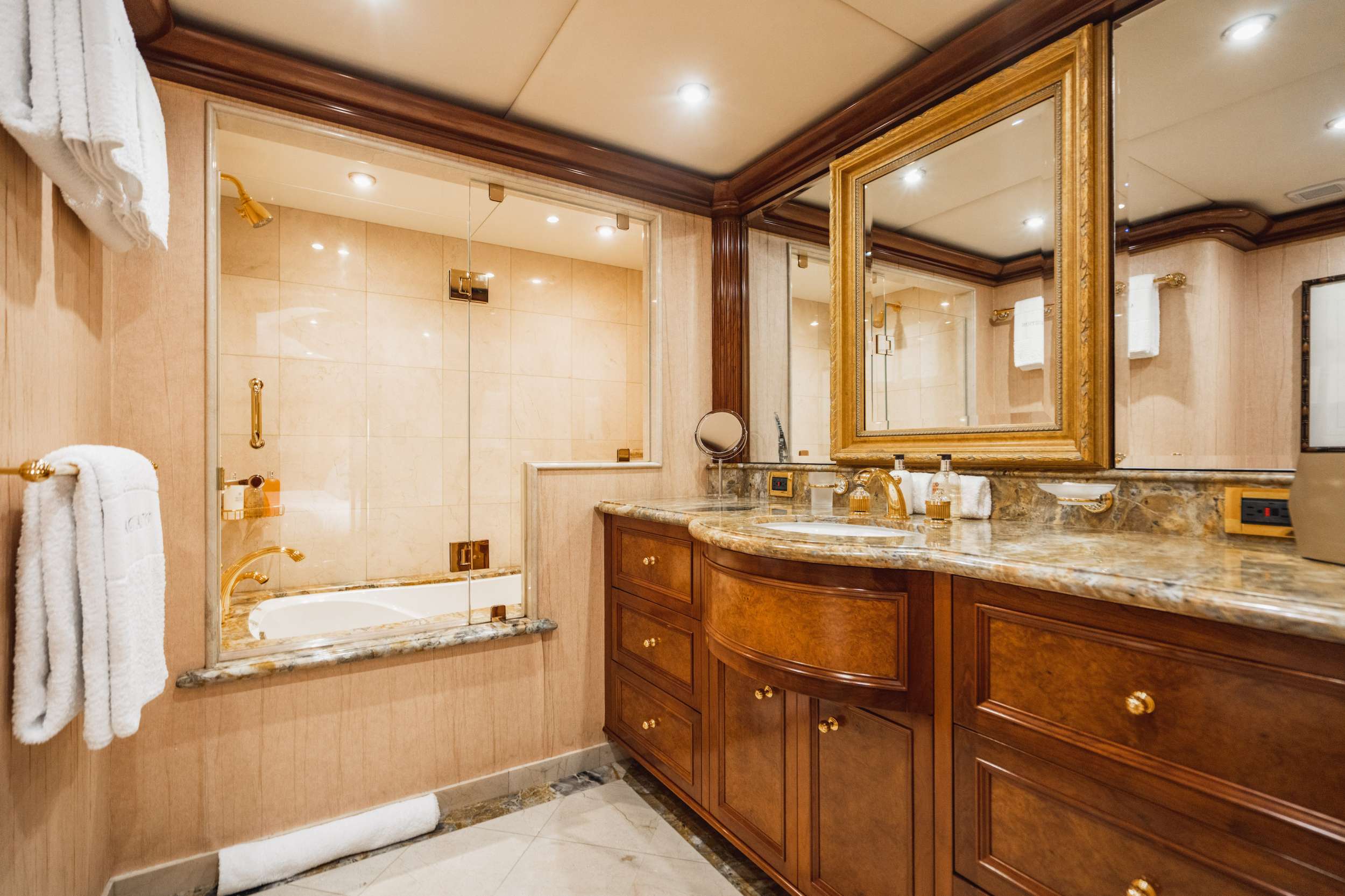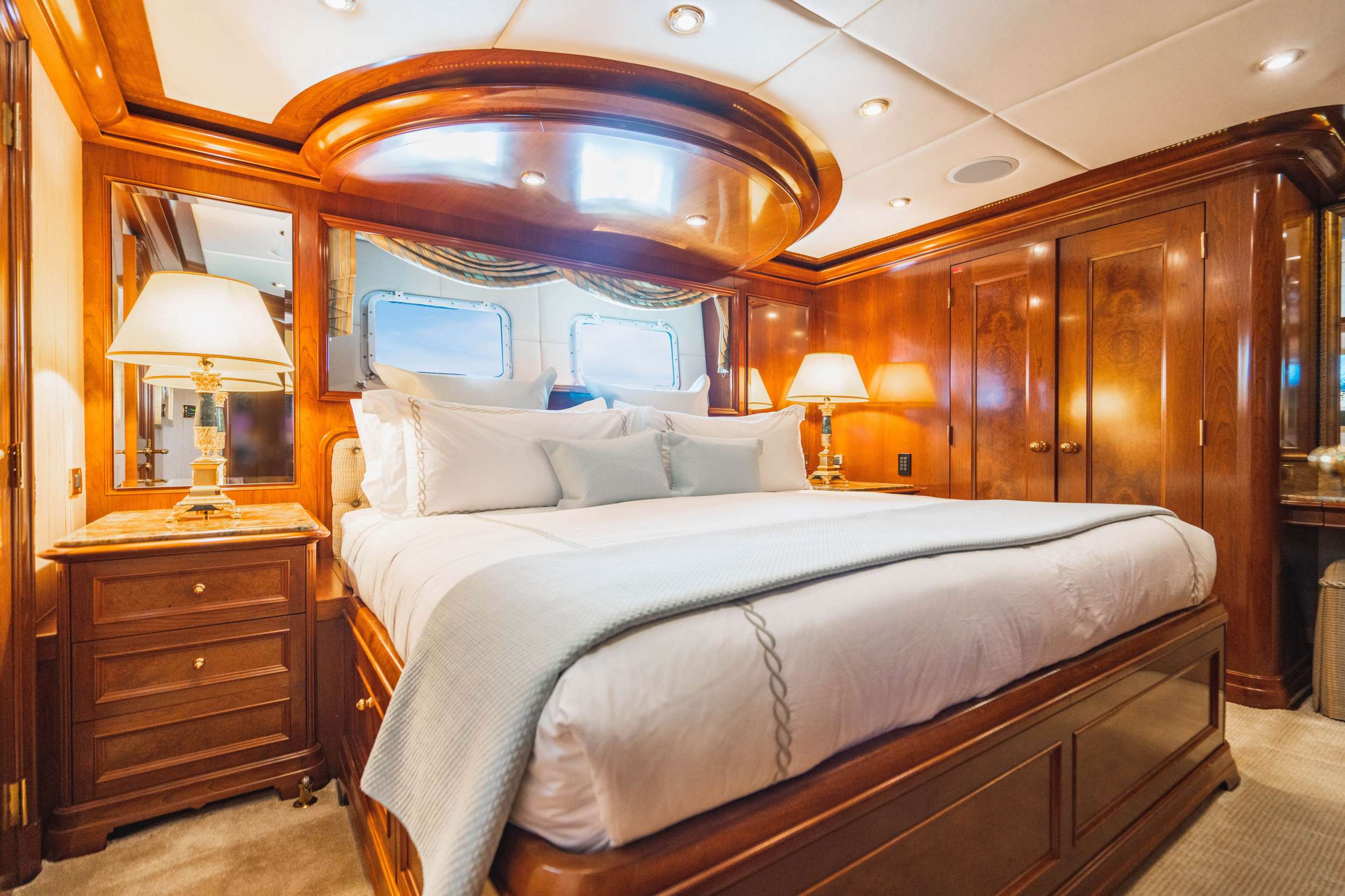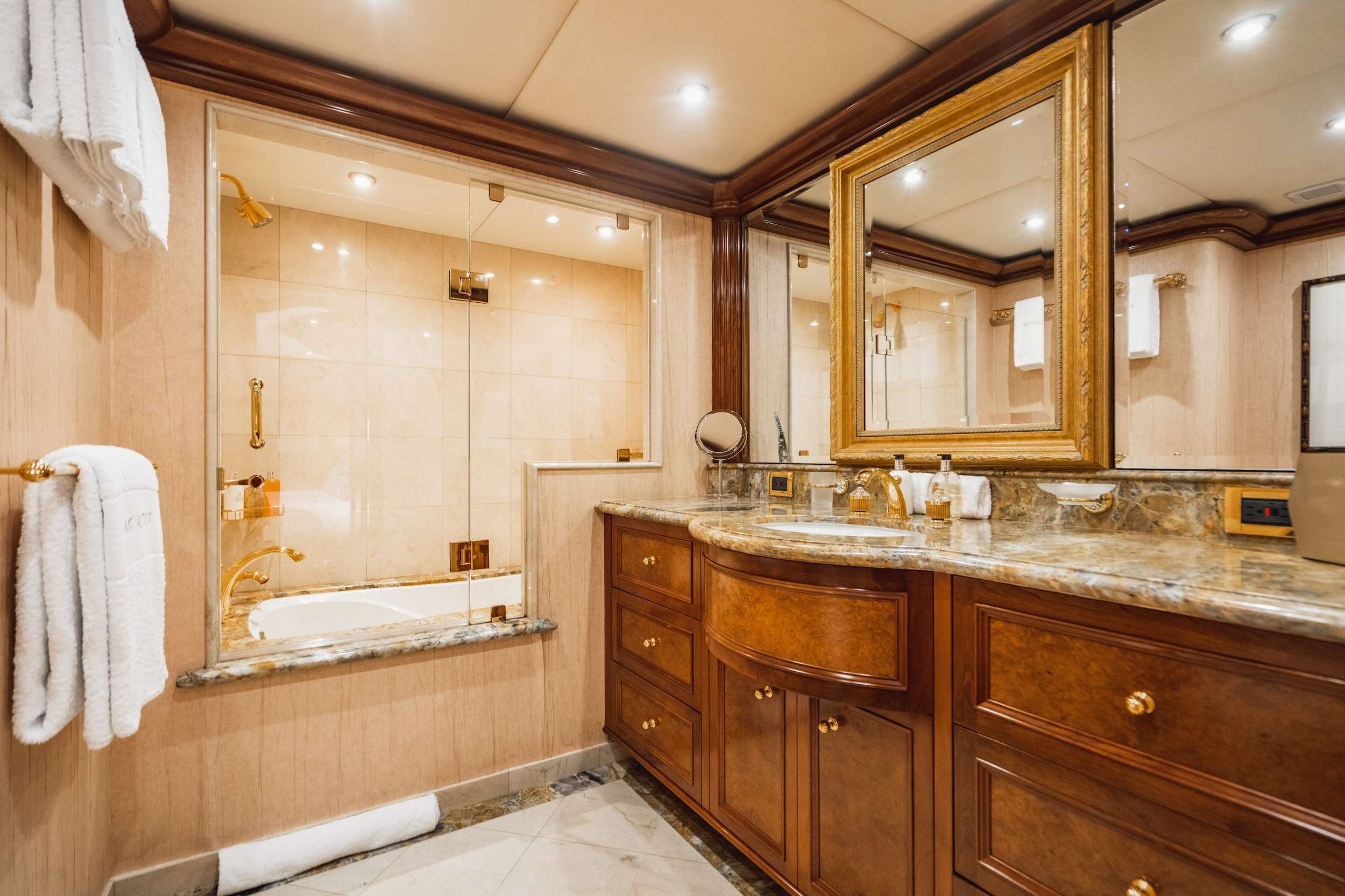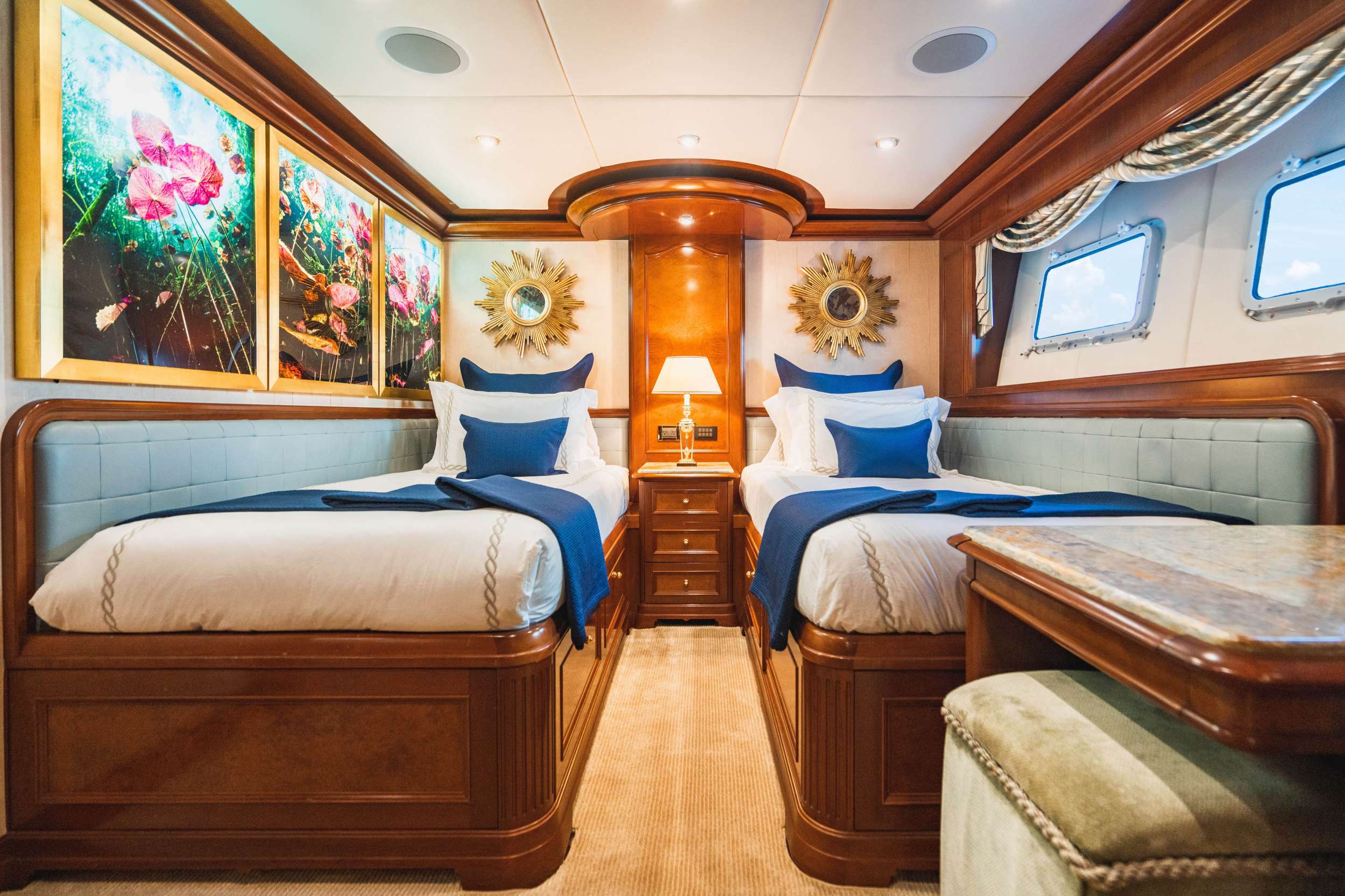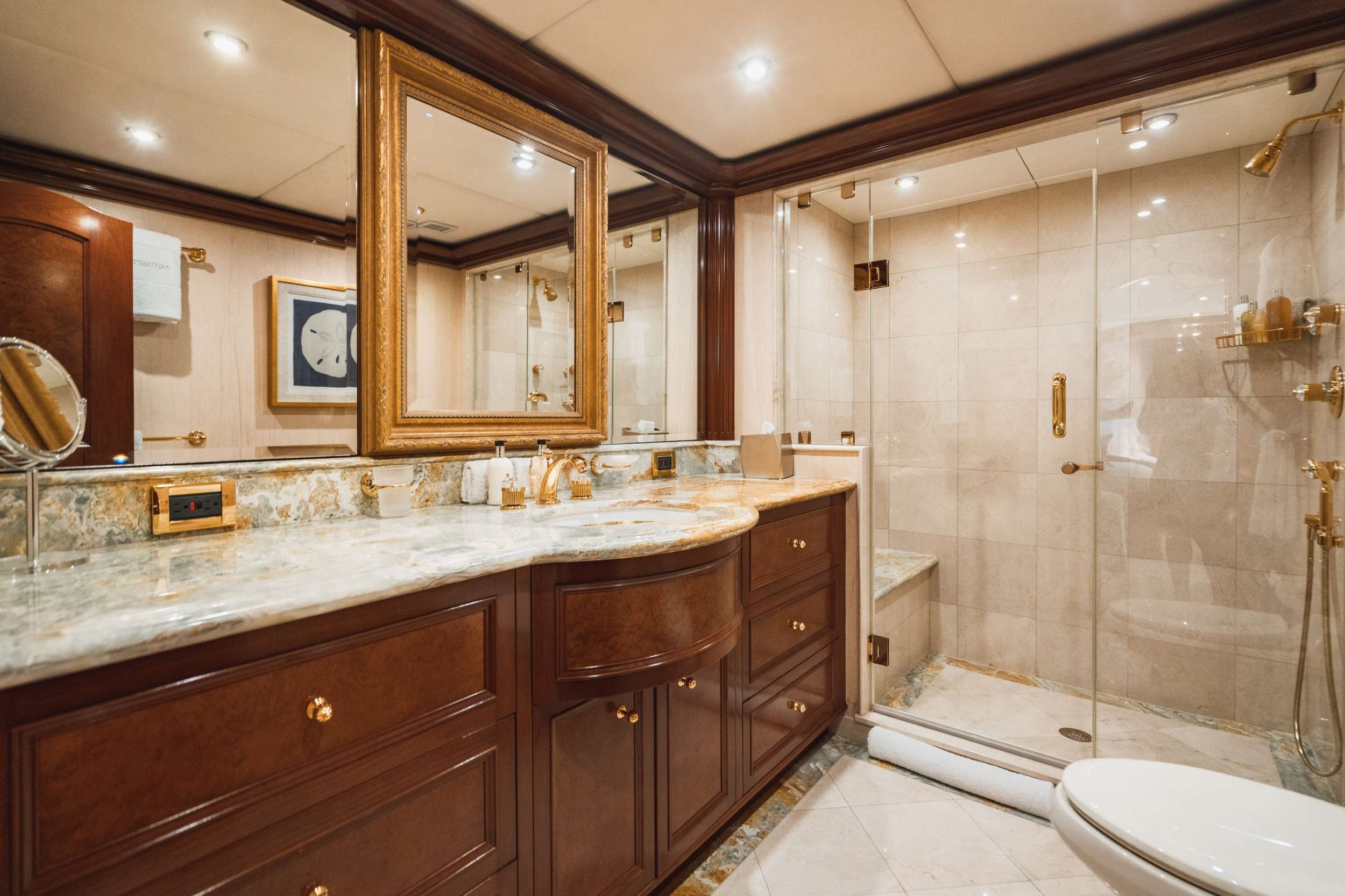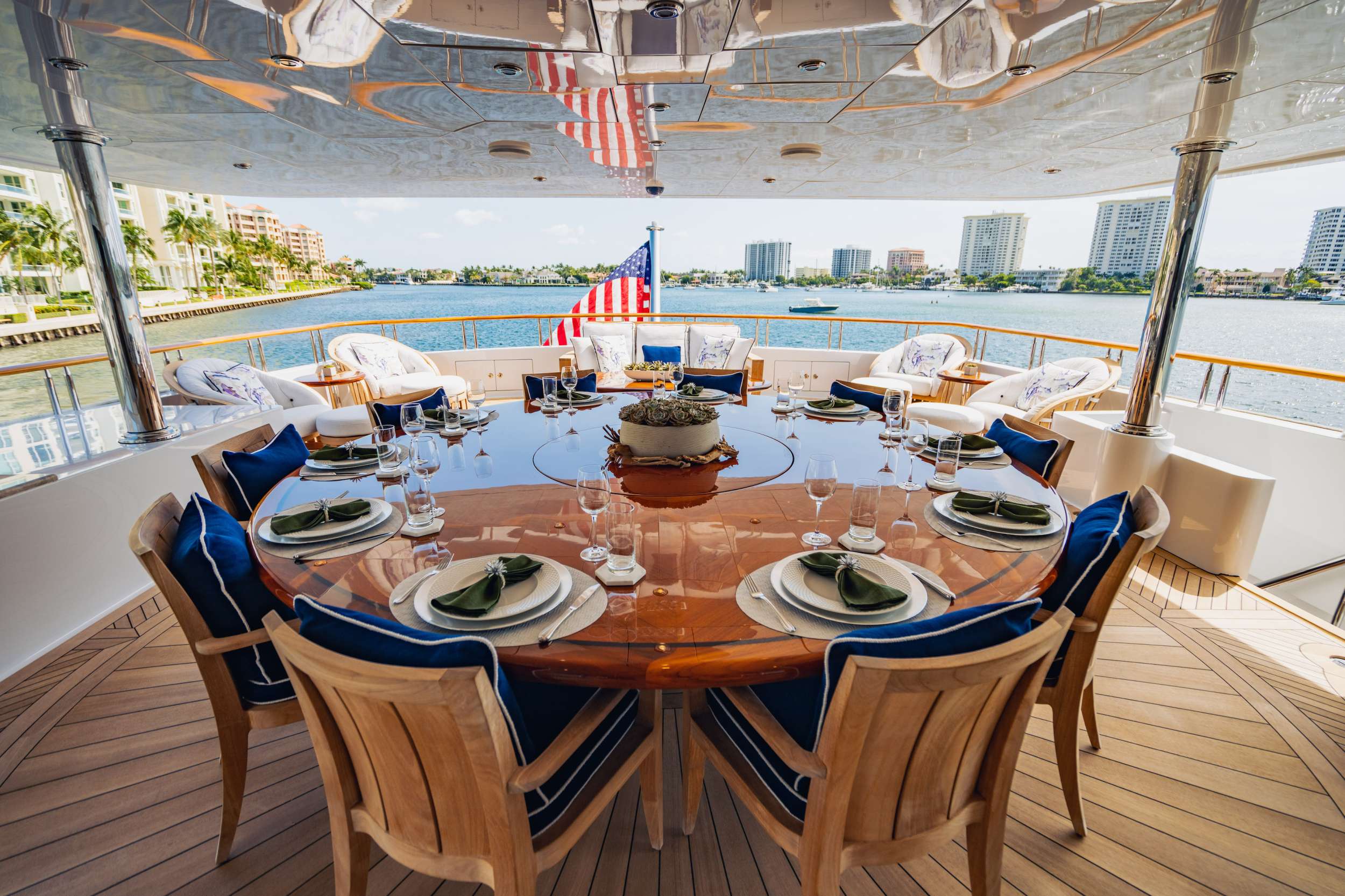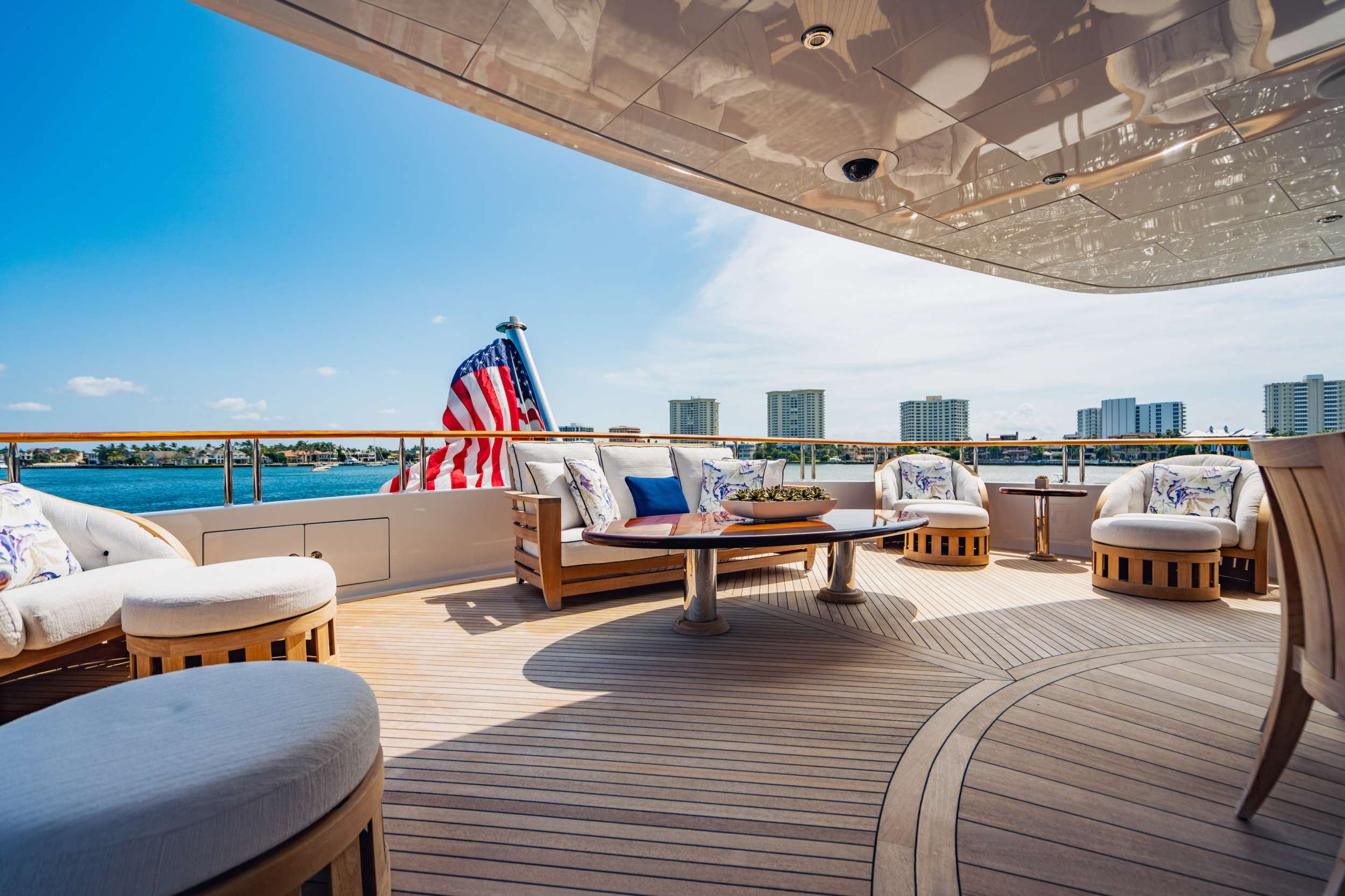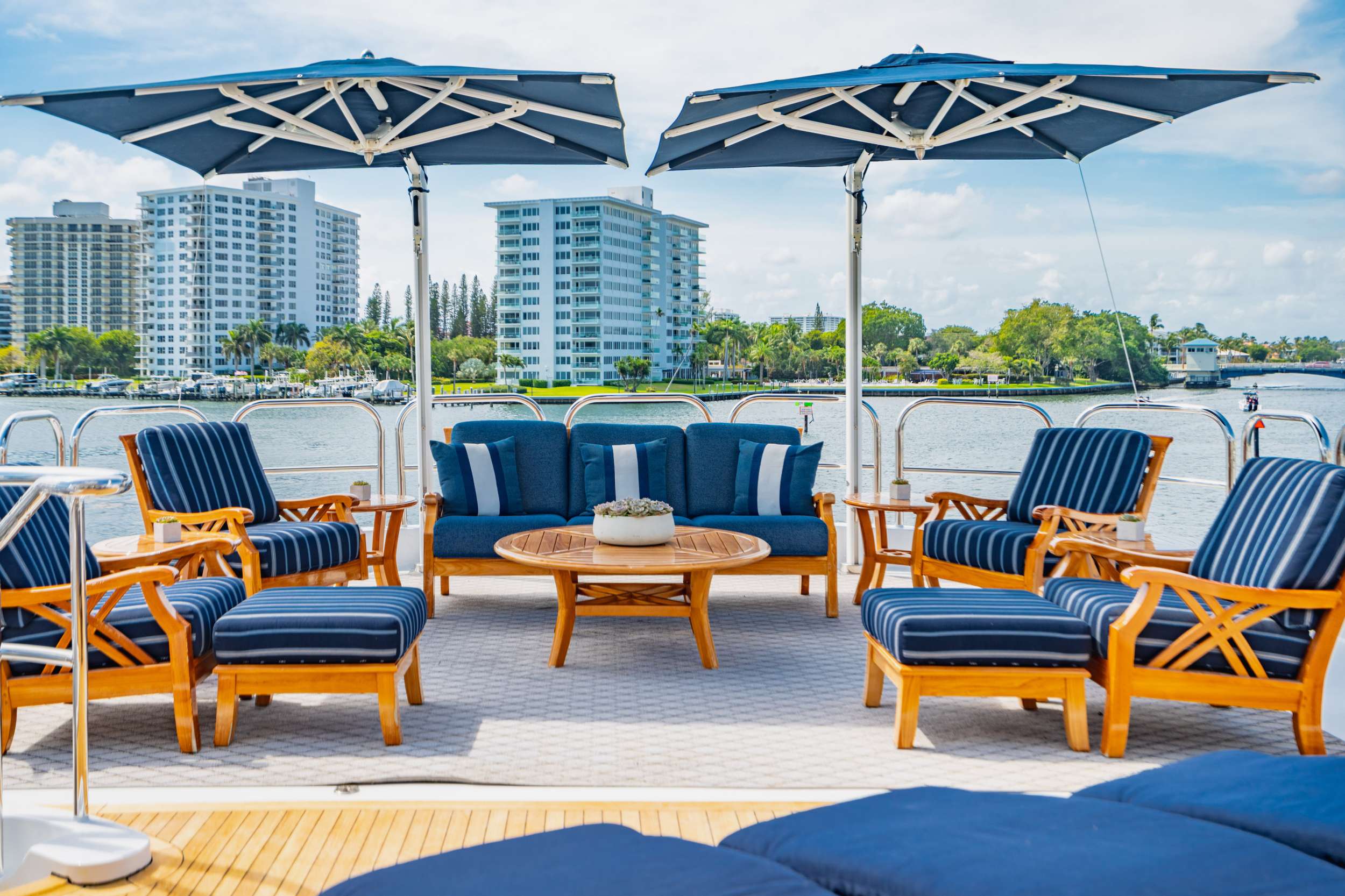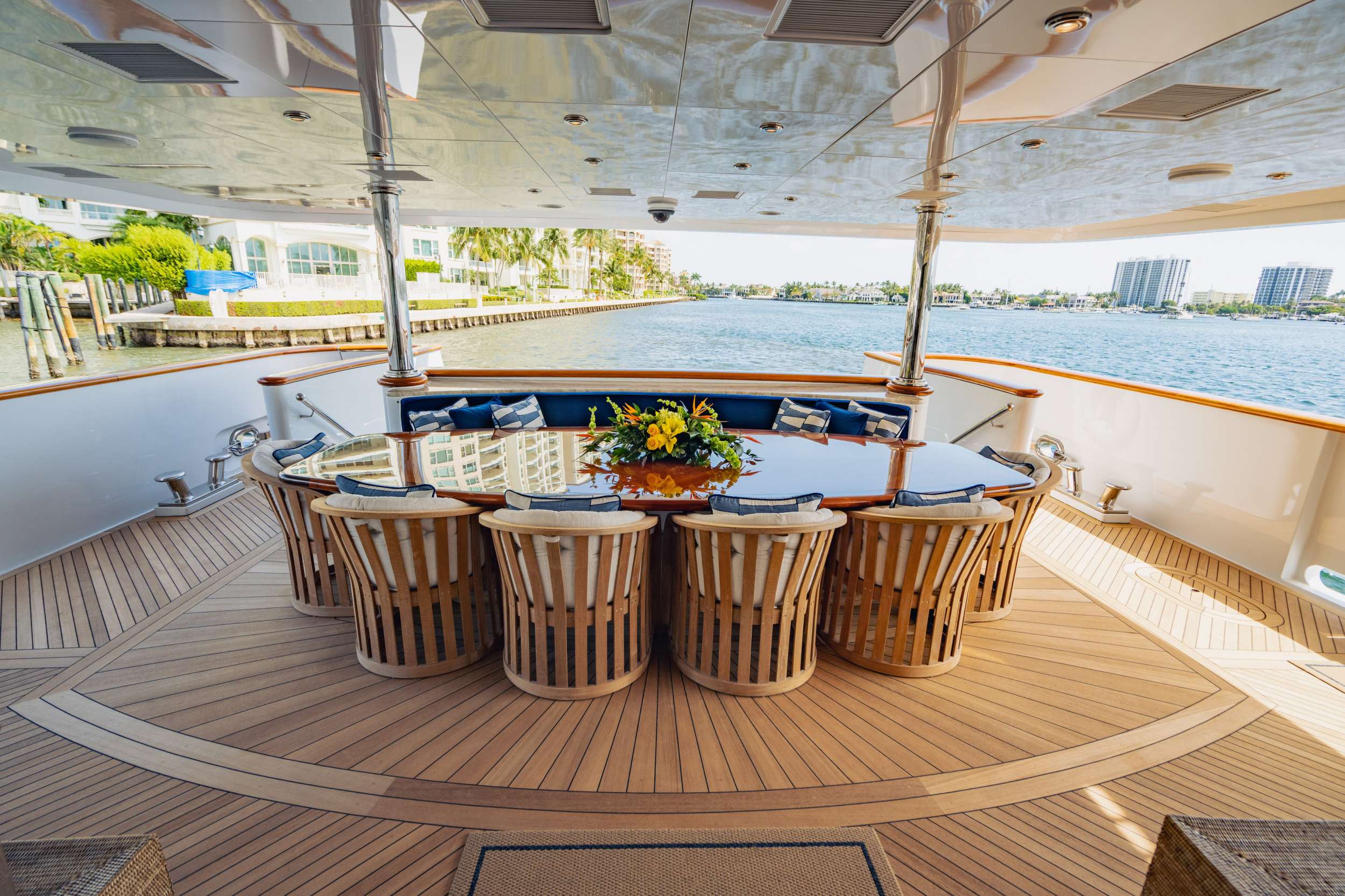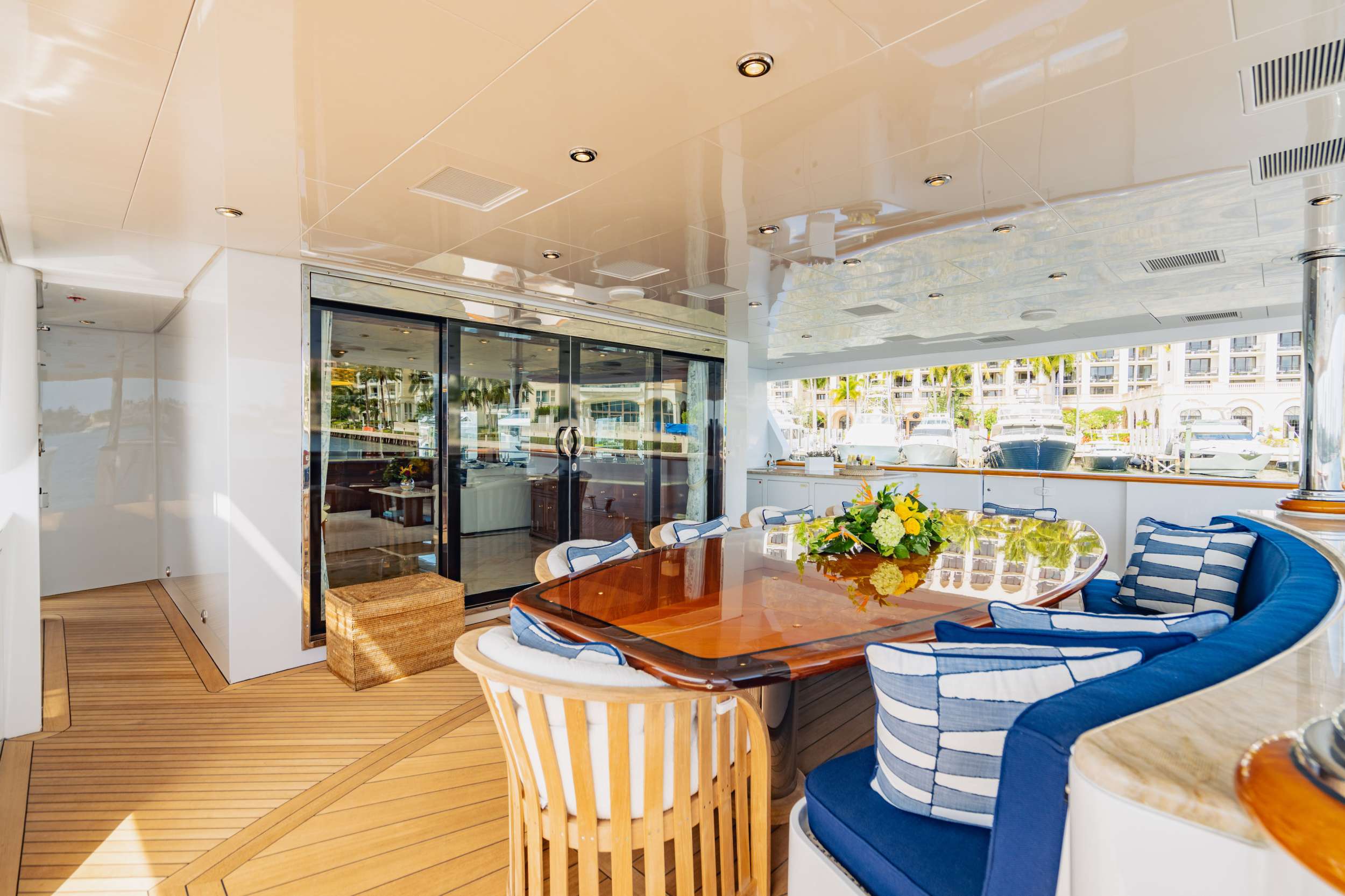 ---
Length:
142
Beam:
27.11
Draft:
7.11
Guests:
10
Crew:
9
Cabins:
5
Helipad:
No
Jacuzzi:
Yes
AC:
Full
Year Built:
2010
Builder:
Trinity Yacht
Max Speed:
15
High Price:
$145,000
Low Price:
$145,000
Captain Name:
Paul Knox
Captan Nation:
USA
Wave Runners:
2
Snorkeling Gear:
Yes
Fishing Gear:
Yes
Onboard Scuba:
Yacht offers Rendezvous Diving only
Yacht Accomodations
AQUASITION accommodates up to 10 guests in 5 staterooms. On Deck King master with His and Hers bath. 4 guest cabins are below amidship, 3 King and one twin cabin.
Other Entertainment
http://vrtour.virtualsinc.com/company/unbrandedrjc/3072
Other Toys
32' Intrepid towed tender (2016) -2 x 350 Yamaha 4 stroke
2 (2018) New X cruiser wave runners (2 person)
2 Paddle boards
Towable tubes / Floating mats
Ski's
Snorkel gear
Fishing gear
3 Lounge chairs up on flybridge
2 umbrella forward
2 umbrella aft
2 bikes
2 paddleboard
Swim ladder
Crew Profile
Paul Knox - CAPTAIN
Paul was raised in the historic Ramapo Mountain region of New York State. Upon graduating high school Paul felt the need to serve his country. He joined the United States Coast Guard which launched his career on the sea. He would spend the next 9 years with the Coast Guard achieving numerous acolytes and awards for outstanding service and achievement. From there he worked on multiple boats around the United States in various lines of fascinating work. In 1986 Paul discovered yachting, due to his coast guard background, Paul has found yachting to be an exceptional fit. He has had a fulfilling career captaining many yachts ranging from 90' to 240' and meeting his wife (a former yacht chef!). These days Paul has managed to find the balance between yachting and spending time with his family. Off duty you'll likely find him taking his son, Pieter (age 7) on bike rides or attending school performances. When it's time work however, you won't find a more organized and professional captain on the water! The whole Aquasition team is thankful to have a qualified captain behind the helm and a leader who has their best interest at heart.

Andrew Lasek - 1st OFFICER
Andrew will be your local guide in the Northeast this summer! He was born, raised, and sailed out of Newport, RI. Not only does he know the surrounding area by sea, but also by air! Andrew is very goal oriented and achieved his childhood goal of becoming a pilot by age 17. Upon completing high school Andrew chased his love for the ocean into yachting. He has over eight years in the industry and is currently completing his new goal by achieving his 500 ton USCG captains license. His overall career goal is to become a yacht captain and to meet the love of his life. Andrew is excited to share his hometown and surrounding areas with charter guests this summer. His local insight will set Acquisitions charter program ahead of the rest. He enjoys getting to know guests and adding personal touches to each trip.

Michelle Graham - CHIEF STEWARDESS
Michelle is a 3rd generation to South Florida native. She grew up fishing, diving, and enjoying all watersports. She originally attended the University of South Florida so she could sail on their varsity women's team. After 3 years of sailing Michelle took a semester off to work for the Marine Industry Association of Palm Beach County. They promptly offered her full time so she finished her business degree at Florida Atlantic University. Upon graduating, she joined the yachting industry. Her travels have taken her around the United States and over to the Mediterranean. She is especially excited to be working on Aquasition and with an amazing crew this summer. Michelle most enjoys making guest happy and the perfection that is required in yachting. You will likely find her encouraging guest kids to try the water sports onboard and never without a smile.

Deborah Roberts -CHEF
Deberah was born in Ventura California in the early 70's; a true California Girl. The call of the ocean was always very strong and after graduating high school, she joined the US Navy where she served during Operation Desert Storm as an Aviation Storekeeper and was decorated in the Congressional Record of Honor for Humanitarian Service for her participation in the fire fighting and search and rescue operations after the Loma Prieta Earthquake in the San Francisco Bay Area in October 1989. After the Navy, Deberah moved to Las Vegas where she met her husband and worked as a paralegal until 2012. Eventually Deberah wanted to stretch her legs from behind the desk and decided to pursue her dream of being a chef. She attended the College of Southern Nevada's Culinary Degree Program and quickly achieved her goal. After graduation, she received a call to help a friend who needed a Chef for a 9 day charter to the Channel Islands. She jumped at the chance and back to the Sea she went and has been steadily employed as a private and charter chef since that time. She has immense gratitude that she has the opportunity to do two of her favorite things as her career; create amazing food for Aquasition's guests and to travel the world. Deberah's specialty is exceptional gourmet cuisine using fresh local ingredients and always on time!

Iryna Wear - 2nd STEWARDESS
Iryna was born and raised in Odessa, Ukraine. She grew up always playing outside and swimming in the river. This combined with family influence lead Iryna to go to Seamen School in the Ukraine. Her positive personality and quick laugh allowed her to excel on cruise ships for four years before joining yachting. She joined her first yacht in 2008 in Costa Rica! She enjoys all aspects of yachting and has been fortunate to work for exceptionally nice yacht owners which helps her enjoy her job even more. During her travels she met her husband, Ryan Wear, Aquasition's engineer. Together they lived in Fort Lauderdale before moving onboard Aquasition full time. She looks forward to having children and moving back to South Florida one day.

Niki Nansel - 3rd STEWARDESS
Niki is from Big Bear Lake, California. She attended CSU Chico for musical theater. Upon graduating she chased her dreams to New York City and Atlanta, GA to pursue acting. She performed in Atlanta, GA in the musical "Eavesdropping." Between acting she worked in the fine dining industry for various celebrity chefs. After meeting several yacht owners, she was encouraged to try yachting. Aquasition is her first boat! She finds her work enjoyable due to working on a beautiful boat and with a crew that feels like family. You are likely to find Niki humming show tunes to herself and never without a smile. She possess the can do attitude to make this summer charter season outstanding!

Molly Ersland - BOSUN
Molly grew up in Kansas City, Missouri where she played soccer and softball throughout her childhood. She attended the University of Missouri where she got her four year degree in Journalism. Due to a landlocked childhood and an adventurous spirit Molly moved to St. Thomas in the USVI to be a bartender on a 65ft sloop. She was drawn to the sailing aspect of her job and became determined to work her way up to captain. After four years of crewing on sail and power boats she achieved her goal and obtained her 100 ton USCG licenses. From then on her ambition became bigger than St. Thomas and she decided to join the yachting industry. Aquasition brought Molly onboard due to her hard work ethic, ability to be a team player, and her endearing personality. She is extremely knowledgeable about sea life due to her love for diving. Molly loves meeting new people and making their experience on the water the best possible. You will likely find her ready to offer a helping hand or behind the wheel of our tender.

Ryan Wear - ENGINEER
A long time ago, far away on a farm in North East Missouri, Ryan Wear was born. He had an interesting childhood working on a pig farm and entertained himself by blowing things up for fun. After attending the University of Missouri for five years he graduated with a degree in Philosophy. His original plan was to teach, however after finishing school he visited his sister in Miami and learned about yachting. He worked in yachting on deck for a year before gravitating to engineering. Fixing things was a change from blowing things up that Ryan enjoyed. During his time on yachts he worked with a beautiful Ukrainian girl named Iryna. After few months of dating, Iryna returned to Ukraine. Ryan promptly followed her and whisked Iryna off her feet. They have been happily married since. Ryan started on the previous Aquasition, a 124ft Broward. The owners appreciated the couple's hard work and brought them along to the current Aquasition. It's no wonder the owners have kept Ryan on so long, his satirical humor will always bring a smile to the most stern of personalities. It's an excellent compliment to his engineering mindset and helps with keeping Aquasition running smoothly.